Introducing the Series M Magician Mechanical Watch by CIGA Design. Ladies and gentlemen, boys and girls, children of all ages, welcome to the greatest show on earth! This is the birth of the most magical mechanical watch out there. 
Inspired by some of the greatest showmen in the world, the likes of Harry Houdini and David  Copperfield, the Magician is made to dazzle and inspire. Featuring a breakthrough inner case with interchangeable external bezels, this one-of-a-kind timepiece allows for complete freedom for the user to switch and explore different styles to their heart's content. 
As single fixed cases have been used abundantly throughout the history of watchmaking,  CIGA Design aims to go against the norm with a flexible mechanical replacement mechanism that allows the bezel to be interchanged with 1 of 3 different styles. 
But don't be fooled by the illusion! The Magician features a precise mechanical movement powered by CIGA Design's Original Movement CD-03 to give you complete perfection in every detail. 
The Magician also features a transparent inner cover that makes use of its three-dimensional structure – creating an awe-inspiring look that makes it seem as if the movement is floating in thin air, living up to the name that this watch holds. 
Having the CIGA Design Magician on your wrist will definitely make you feel like you're a  master of the arts. So strap one on and be prepared to be applauded no matter where you take this magnificent timepiece.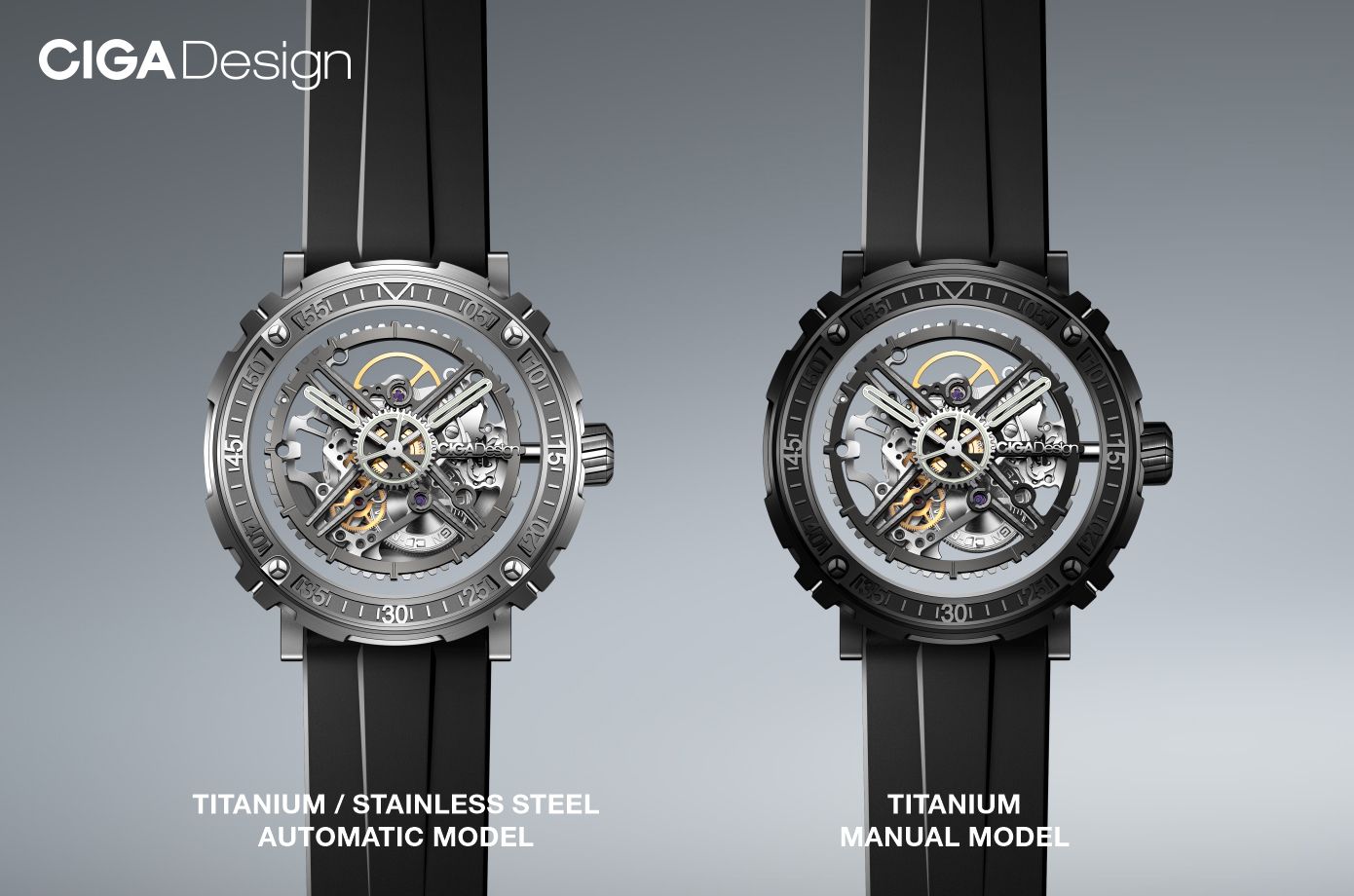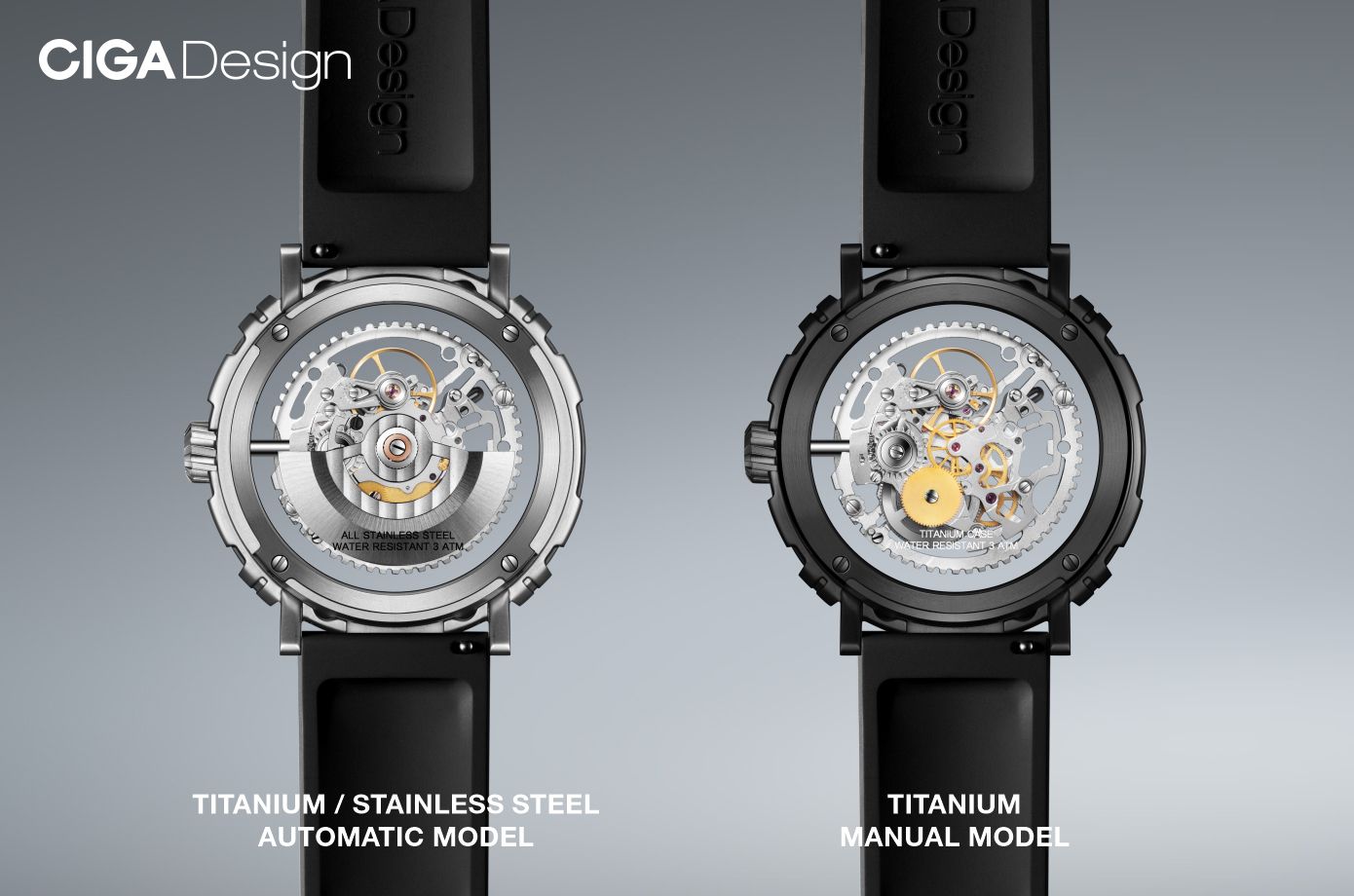 CIGA Design Series M Magician Automatic Titanium / Stainless Steel 
Caliber: 
Automatic movement CIGA Design Movement CD-03
Functions:
Hours, minutes, center second 
Case:  
Titanium Alloy / Stainless steel, 3 ATM 
Diameter: 
Round Case 46.2mm  

Tonneau Case 46mm 

Square Case 44mm  
Thickness:  
Crystal:  
Dial:  
Double-sided openwork dial 
Strap lugs:  
Hands:  
Strap:  
Price:  
Magician Titanium:

MYR 3795

Magician Stainless Steel:

MYR 2988
CIGA Design Series M Magician Manual Winding DLC 
Caliber:  
Manual movement CIGA Design Movement CD-03

Functions:  

Hours, minutes, center second 
Case:  
Diameter:  
Round Case 46.2mm 

Tonneau Case 46mm  

Square Case 44mm  
Thickness:  
Crystal:  
Dial:  
Double-sided openwork dial
Strap lugs:  
Hands:  
Strap:  
Price:  
Magician DLC Titanium:

MYR 4600