The vivo X90 series will be the first smartphone to launch in Malaysia with a ZEISS 1-inch main camera and a dual chip system that consists of Dimensity 9200 and vivo's self-developed V2 chipset. From the perspective of a photographer, the vivo X90 series is comparable with other professional cameras in the market.
By investing in the top R&D team in the industry, the series is elevated in every aspect, from specifications breakthroughs, and algorithms to software. Using the unique optical structure, algorithms, and combination of software and hardware, the vivo X90 Pro is capable of unleashing the photography experience of the 1-inch main camera sensor to the greatest extent.
Within the compact space of the vivo X90 series are a piece of high transmittance glass lens and seven pieces of lenses equipped with Zeiss T* coating technology. Complemented with a large aperture of F1.75, the area of the photosensitive element of the vivo X90 series has increased by 77% while the photosensitivity ability increased by 43% in contrast with its predecessor, vivo X80 series!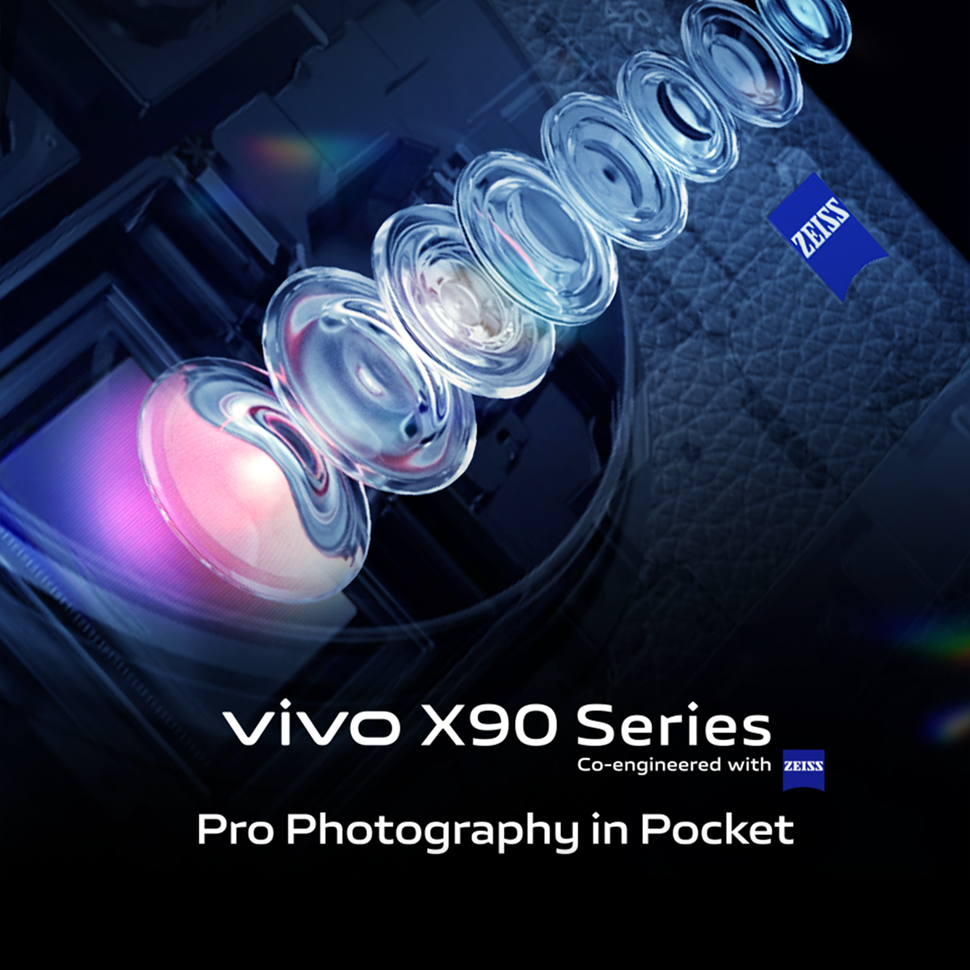 This brought massive improvement to the basic quality of smartphone photography, enabling images to be vivid with details and colors. Whether it be auroras in the dark sky or night city views, the series can capture them perfectly.
It is worth mentioning that not only the series can capture starry skies, but it also shows excellent results in portrait photography. In pursuit of perfect portrait photography, vivo always positions the looks of people as its core, focusing on the appearance and overall brightness, the restoration of skin tone and lip color, the clarity of facial features, and the performance of extremely large dimensions of skin texture. vivo also jointly launched the ZEISS Cine-flare Portrait with ZEISS in the vivo X90 series, which simulates the classic ZEISS lens to produce natural, flexible, ideal, and controllable flares in the picture, empowering the photos to appear more advanced and atmospheric.
In contrast to the previous generation of the X series, the vivo X90 series is fully elevated in terms of hardware and software. Since the launch of the vivo X90 series in China, some media even commented that "it is a camera for the public and even a secondary camera choice for photographers". 
The series will be arriving in Malaysia this February. For more information about the vivo X90 series, please follow vivo Malaysia's official Facebook Page and official website.