HABIB is delighted to unveil Mulan, the second limited edition collection of the Disney x HABIB Ultimate Disney Princess Collection. Released just in time for the Lunar New Year, the Mulan collection of 999.9 Gold Wafer Coins will wow Disney fans with two unique designs featuring Mulan as well as Mulan and Friends.
The designs can be purchased individually or in a set of two with special packaging. They will make great gifts for any occasion and can also be given in place of red packets (Ang Pao) during the Lunar New Year celebrations. In addition, these Gold Wafer Coins can kick start anyone's interest to save and invest in gold. 
Mulan impersonated a man to take her elderly father's place to join the general conscription, training with other recruits to counter a Han invasion. Along the way, she relied on her wits and the encouragement of her friends and companion Mushu the dragon, to eventually win the war.
Inspired by Mulan's warrior-like confidence, leadership, and compassion, the designs have captured her personality's essence and spirit. The packaging includes popular quotes from the animated feature film and also her fun side, having a good time with her friends.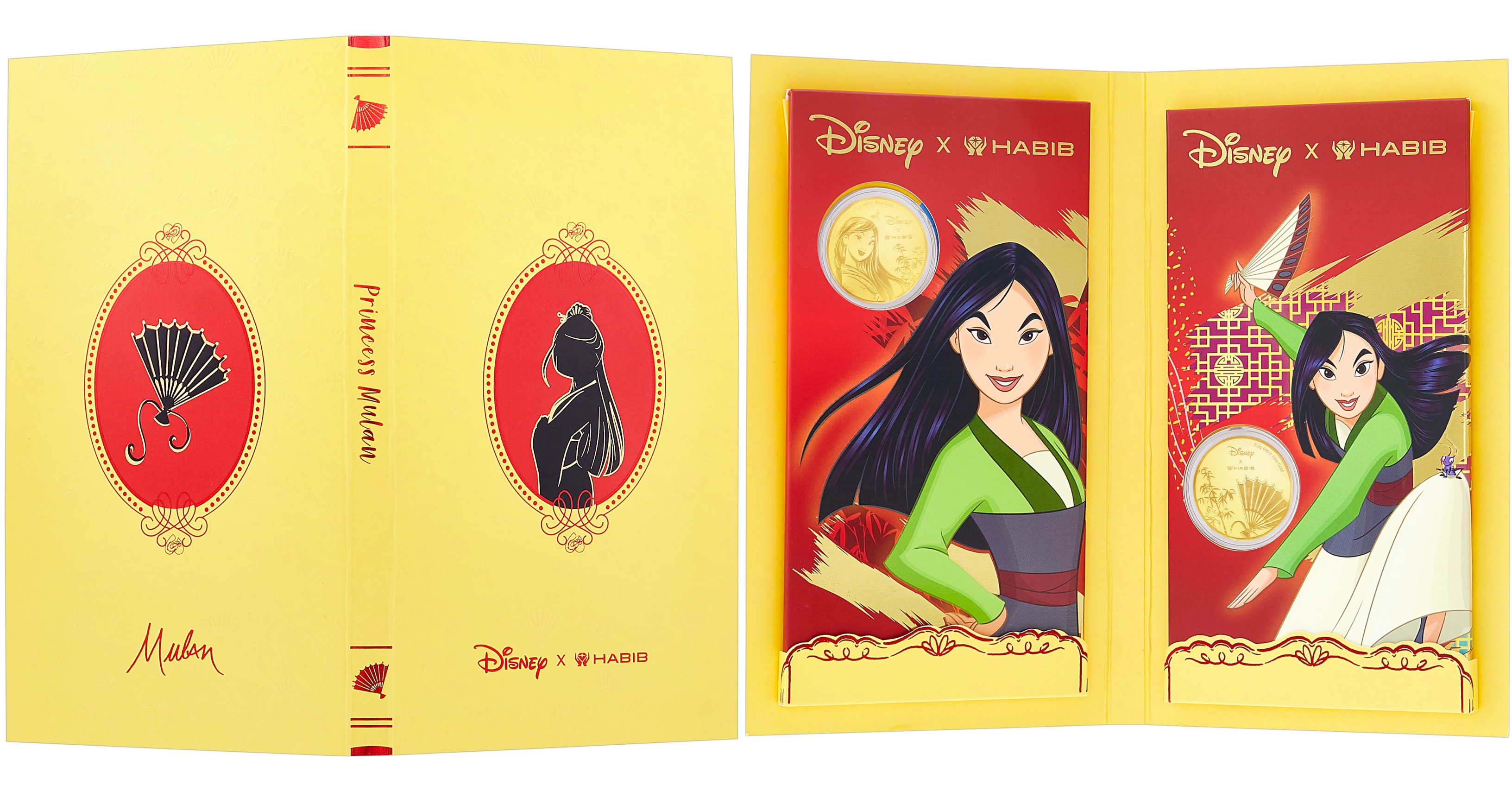 Each 999.9 Gold Wafer Coin retails at RM 118. Look out for the monthly release of your favorite Disney Princesses as part of the Disney x HABIB Ultimate Princess Collection to complete your set.
Available now via HABIB's online stores (habibjewels.com and TikTokShop), as well as marketplace platforms Shopee and Lazada. All HABIB showrooms within Malaysia also carry the designs.