We all know that Malaysia is the sweetest nation in Asia. With a diabetes rate of 17.5%, can you believe that 3.5 million Malaysians live with diabetes today? This worrying trend will continue and  the number is expected to grow to 30% by 2025.
A recent report published a few weeks ago from The Sun Life Malaysia through their 2022 Brighter Health Screening Programme indicated that 41% of the 6,892 screened, 2 in 5 Malaysians aged 18 years and older had high blood glucose readings and may be at risk for Type 2 diabetes.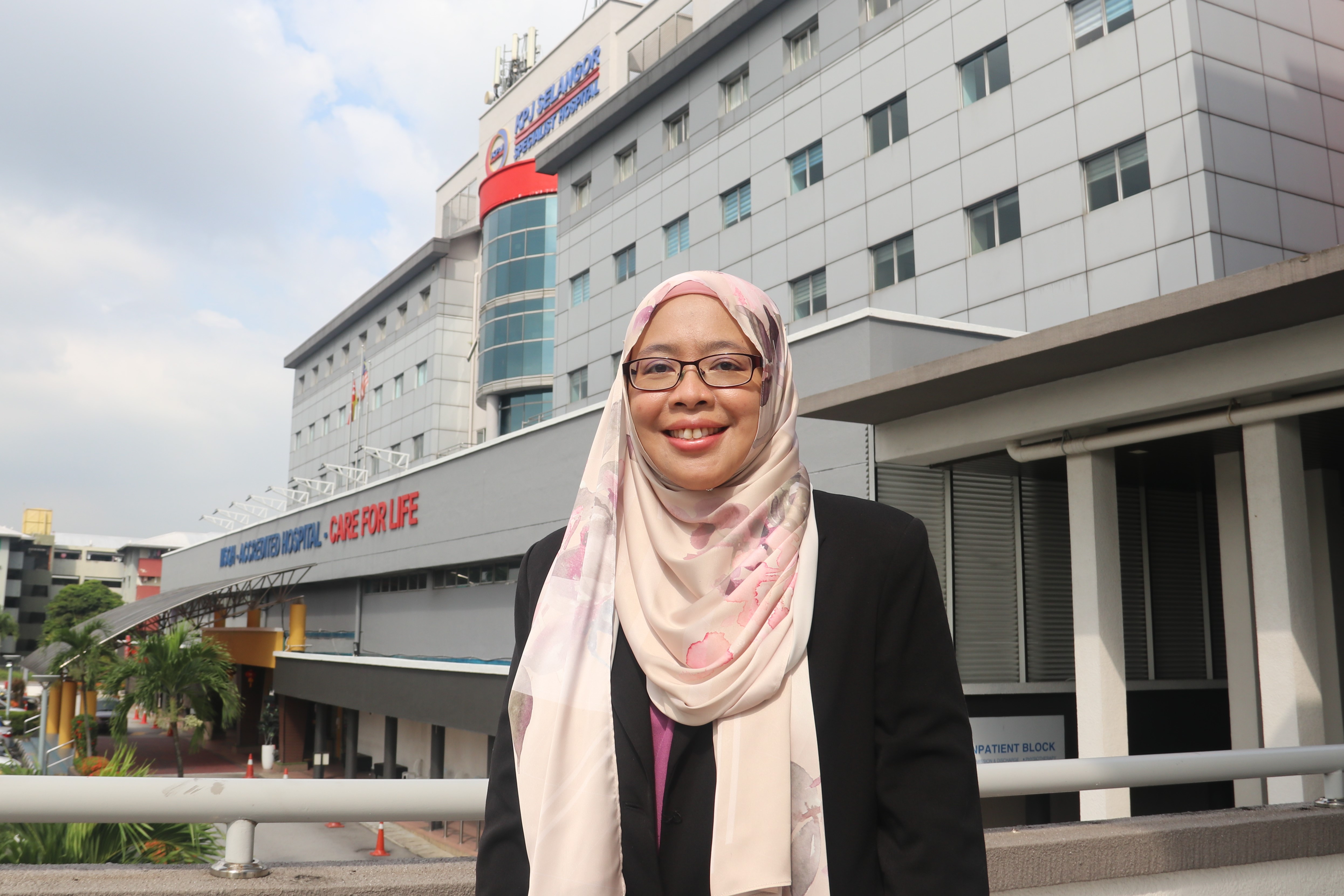 "It's alarming," Dr Wan Juani Wan Seman, Consultant Physician and Endocrinologist at KPJ Selangor says , referring to the number of patients she sees with pre-diabetes.
Prediabetes vs. diabetes
Diabetes is a disorder that affects how your body uses blood sugar, from which our blood cells get energy. Type 1 diabetes is when an autoimmune reaction stops your body from making insulin. Without insulin, blood sugar cannot move out of your bloodstream and into cells. With Type 2, your body still produces insulin but doesn't use it efficiently. Diabetes symptoms include passing urine very frequently, feeling very thirsty, increased hunger and unexplained weight loss.
Dr Wan Juani explains that "prediabetes is a condition in which the body isn't able to metabolize carbohydrates normally, causing the  blood sugar level to be higher than the recommended range but not high enough to meet the criteria for a diagnosis of diabetes". Simply put, it is a condition prior to the development of diabetes. A blood test is necessary to diagnose prediabetes if it does not present with any symptoms.
In fact, the data from National Health and Morbidity Survey 2019 found that 1 in 5 adults or more than 3.9 million Malaysians, live with diabetes, about 50% of them undiagnosed. If this worrying trend continues, it is projected that it will affect 7 million Malaysian adults aged 18 and older by 2025.
Therefore, "It's important to identify prediabetes because you can stall the development of diabetes and prevent a patient from developing diabetes," commented Dr. Wan Juani.
Health Complications of Prediabetes
Despite its name, "prediabetes is not a pre-problem," she notes. "It is a sign that you have a metabolic problem for quite some time, and only recently has your pancreas been unable to keep up with your blood sugar needs," she explains.
Though most people with prediabetes have no symptoms, it's a serious health condition that puts one at higher risk of developing type 2 diabetes. When prediabetes progresses to type 2 diabetes, the risk of serious health problems increases even more. The complications can include kidney disease, blindness and nerve damage, along with heart disease, peripheral arterial disease and stroke.
If diabetes runs in your family, you are more likely to have prediabetes and develop diabetes. 
"The good news is that your fate isn't set in stone even though there is a diabetes diagnosis in the family. Being physically active, adopting a healthy diet, and losing weight are all things you can do to significantly lower your risk", adds Dr Wan Juani.
Surprisingly, 1 in 3 Malaysians believe that cutting down on sugar is good enough. The fact is while high sugar consumption does contribute to the high blood glucose level, it is not the only factor.  Optimal management of diabetes goes way beyond reduction in sugar consumption. 
In order to move into a healthier lifestyle, you don't have to sweep parts of your lifestyle all at once.  "And once you make one change, that success can motivate you to continue to make more positive shifts", she adds.
Make Small Changes to Your Lifestyle
Fiber

– Fiber helps you to regulate your bowel, control blood sugar, lowers cholesterol and helps with weight management because it makes you feel full. Beans, lentils, apples, baby carrots, almonds, broccoli and spinach are easy ways to get fiber into your diet. 

Low-Glycemic Foods

– Low-glycemic index (GI) diets are helpful for blood sugar control and weight loss in people with prediabetes. They include foods like green vegetables, fruits, lentils, raw carrots, and bananas.

Portion Control

– Accurate and appropriate portion sizes can help you recalibrate your eating habits and help with weight management. 

Drinks

– Diet soda or reduced sugar juice are better options. Even better is swapping those drinks for water. Water can also help you feel full, which helps with weight management.

Intermittent Fasting

– Intermittent fasting may be an option for some people with prediabetes.

Exercise

– Losing even 5% to 7% of your body weight can reduce your risk of developing type 2 diabetes. Brisk walking, several times a week for 30 minutes, five times a week helps.

Enough Sleep

– Getting enough sleep is important for overall health.

Manage Stress

– Stress can indirectly increase blood sugar levels and makes it harder to regulate blood sugar. Stress can also trigger overeating and reaching for comfort foods that usually aren't the most healthy.
Concurring to this, "our health is unique to each of us, and what works for one person may not work for the next", says Dr Wan Juani. If you have prediabetes and coexisting conditions, talk with a doctor about how they may affect your blood glucose levels. Let them know of the lifestyle changes that you are planning – diet, exercise, stress management.
"Having a good blood sugar level is not the only concerning matter. It is important to highlight that other organs such as the eyes, heart and kidney can be affected simply by having diabetes". A regular follow-up with your doctor is needed to have a good strategy to care for these organs.
While a prediabetes diagnosis does not automatically mean a patient will develop type 2 diabetes, it is important to take it seriously. That's because prediabetes is real and common, but "it can potentially be reversible if you take the right steps," she adds.