Chris Hemsworth, who plays Tyler Rake in Netflix's Extraction 2, and director Sam Hargrave have landed in Manila for the APAC premiere of their newest action thriller film. The first time for both in Manila, they were welcomed warmly and met regional celebrities, press, influencers and fans over a two-day programme, which included a press conference and red carpet premiere for the film. 
"I feel excited to be here. Thank you very much for the warm welcome," Chris said at the press conference on 5 June. Sam was equally thrilled to be in the country and expressed how proud he was of his follow-up film. "This is even bigger and larger and more exciting," he said, referencing the sequel to one of the most watched films on Netflix.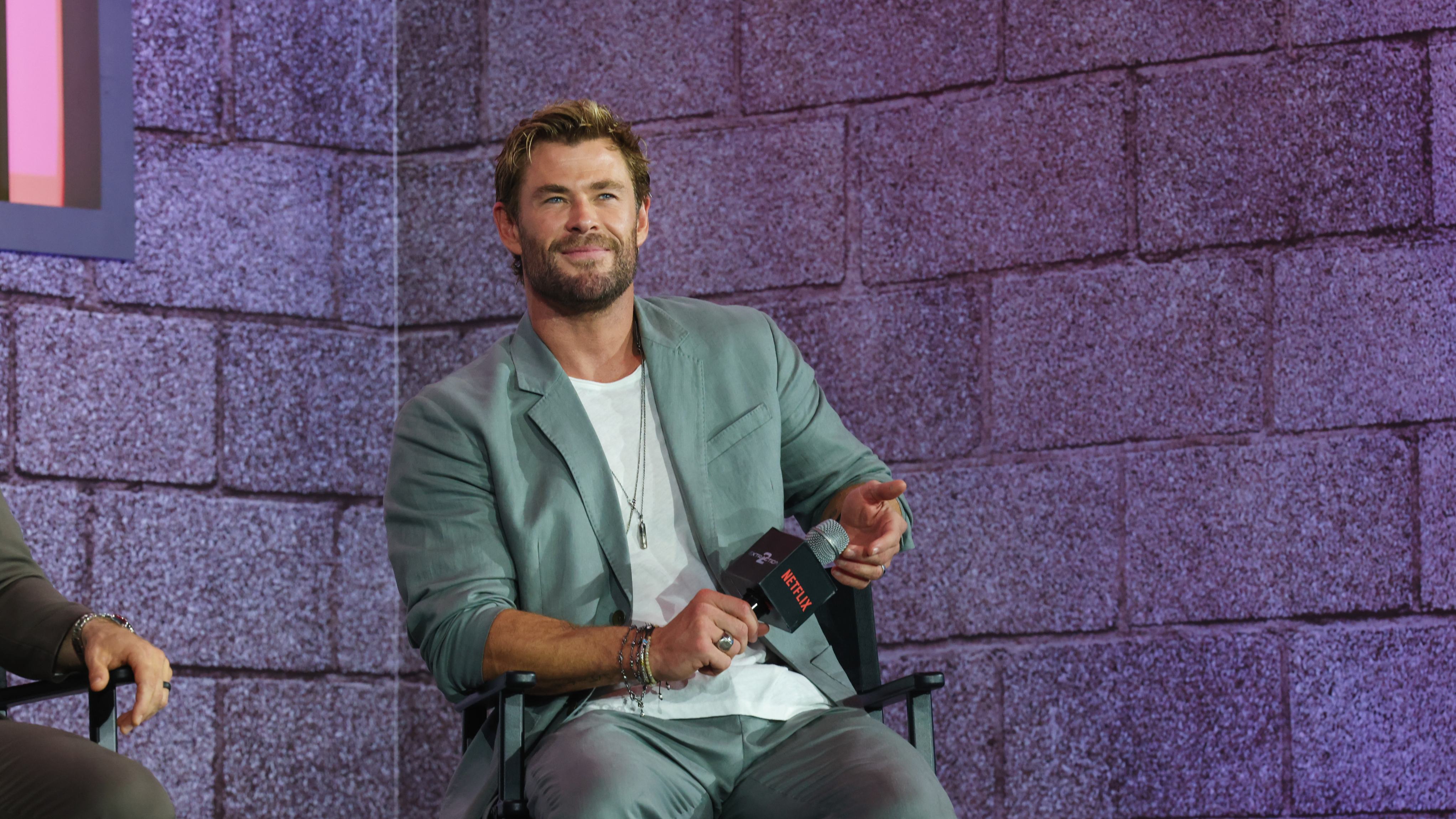 The pair spoke about the standout scenes in the second film, one of which is a "oner" coming in at 21 minutes and 7 seconds. Chris also revealed that probably one of the craziest things they did was land a helicopter on a moving train. "We look at each other and we say how can we push each other to do something we will be proud of 10 years from now and try to make it something memorable for the fans," Sam added. 
For the APAC Premiere and fan event for the film, Chris and Sam headed to SM Mall of Asia where over 800 fans were invited to see their favourite stars walk the red carpet. Both stars stepped out to the red carpet to huge cheers from the crowd and spent time signing posters and taking photographs. One lucky superfan even managed to get on stage for a snapshot with the stars.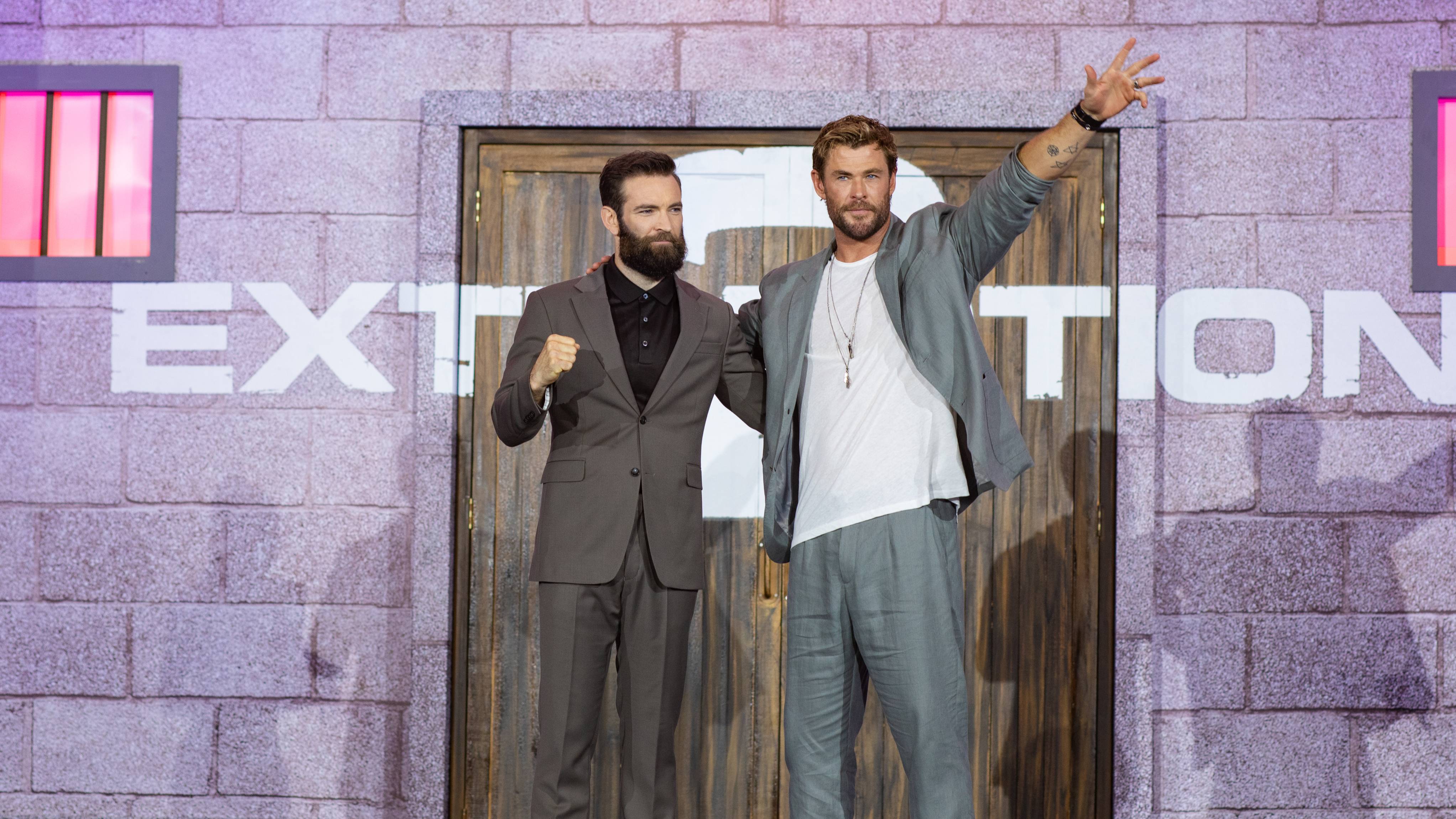 Malaysian actors Aaron Aziz and Iedil Dzuhrie Alaudin also made an appearance on the red carpet alongside other famous action stars from Asia, including the Philippines' Derek Ramsey and Thailand's Ananda Everingham and Nawat Kulrattanarak. They also had a special photo moment on stage with Chris and Sam.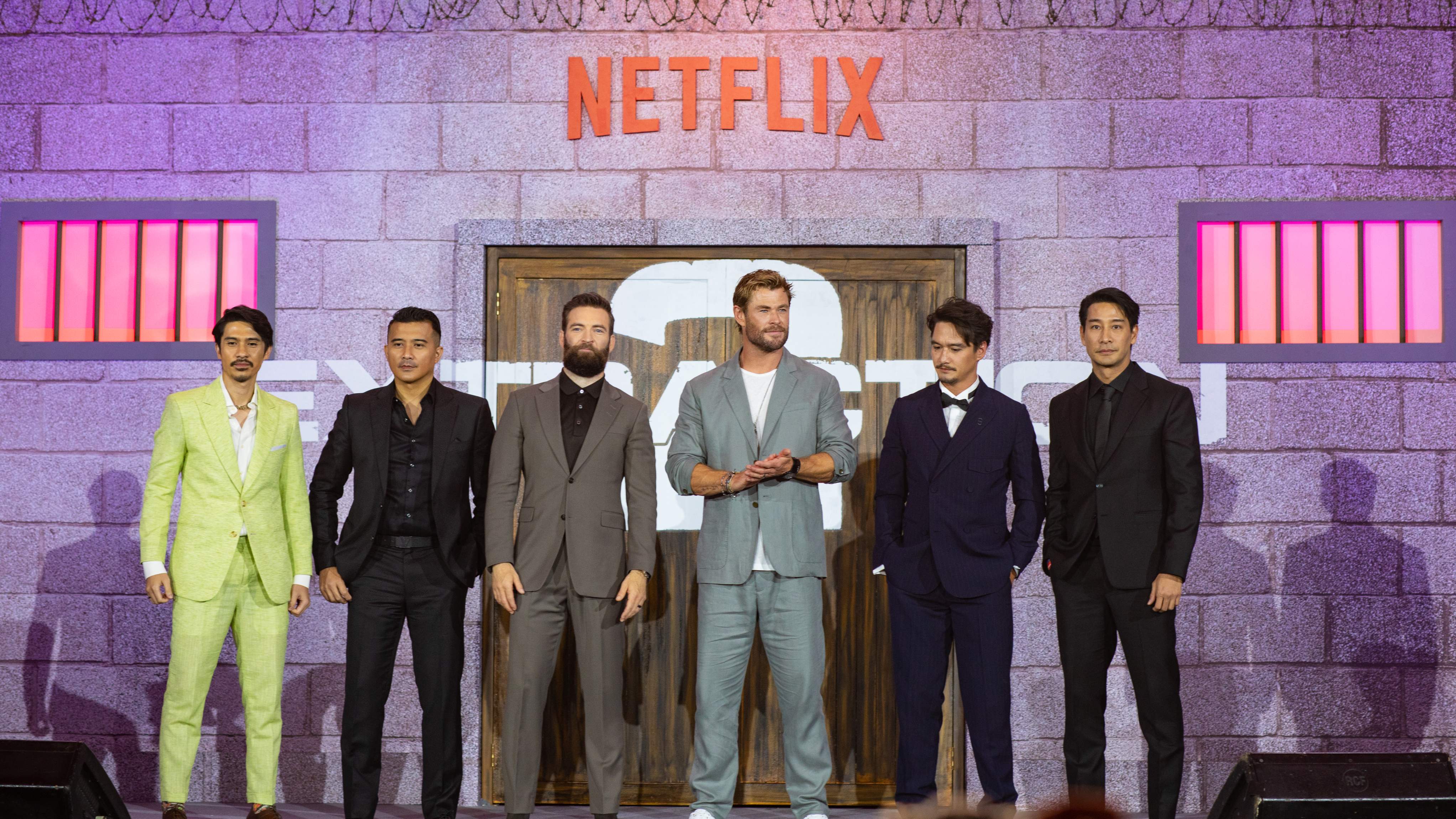 Before leaving, Chris gave a special message to his fans: "Thank you so much for all your support and love for the first film. We appreciate your enthusiasm and excitement for the second one. We wouldn't be here without you." 
Extraction 2 premieres on 16 June, only on Netflix.
About EXTRACTION 2
After barely surviving the events of the first movie, Tyler Rake is back as the Australian black ops mercenary, tasked with another deadly mission: rescuing the battered family of a ruthless Georgian gangster from the prison where they are being held.
Hemsworth reunites with director Sam Hargrave, with Joe and Anthony Russo's AGBO producing and Joe Russo writing. Golshifteh Farahani reprises her role from the first film, with Adam Bessa, Olga Kurylenko, Daniel Bernhardt and Tinatin Dalakishvili also co-starring. 
This is a sequel to the first film that was based on the graphic novel Ciudad by Ande Parks, from a story by Ande Parks, Joe Russo & Anthony Russo, with illustrations by Fernando León González. EXTRACTION 2 is produced by Anthony Russo, Joe Russo, Mike Larocca, Angela Russo-Otstot, Chris Hemsworth, Patrick Newall and Sam Hargrave, with Jake Aust, Benjamin Grayson, Steven Scavelli, Christopher Markus and Stephen McFeely as executive producers. 
#Extraction2
#TylerRakeLives
#Extraction2PH