Malaysia's legendary R&B quintet, Ruffedge has managed to capture the hearts of fans in Singapore in a special Ruffera 'That Moment In Time Tour' concert featuring DJ Uno at The Theater Mediacorp on the 24th of June 2023 recently, the group which consists of Azan, Cat, Mode, Sein and Zain proved that they still got it and managed to pull-off an entertaining evening for almost 3 hours non-stop.
"First of all, thank you to all the fans of Ruffedge in Singapore who turned-up to watch the concert that they've been eagerly waiting for.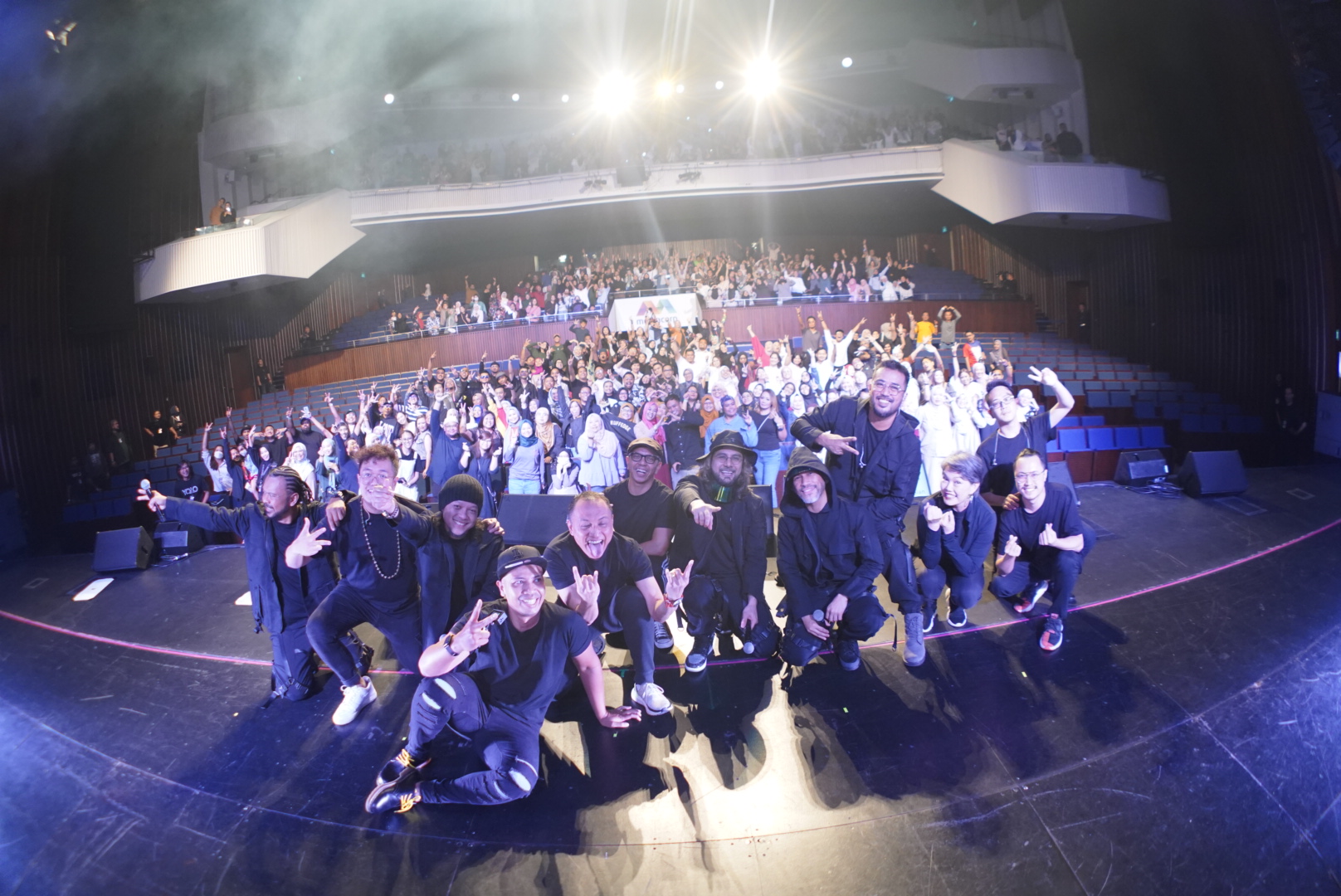 "Ticket sales in Singapore, Malaysia and also Brunei did not disappoint and were very encouraging, it turns out that Ruffedge has a great and huge influence in the music industry," said Haniff Hamzah, Executive Producer of YOLO Malaysia.
It was announced that this would be the last big concert of its kind by Ruffedge in Singapore, one concert-goer commented, "Although we were surprised by the announcement, we were still entertained and amazed by the visuals and concept of the concert. 
"Each song that they performed brought back memories from the early 2000s all the way to their current hits.
According to Sein, "We're very grateful for the warm welcome and special treatment given by the fans in Singapore, most of whom are die-hard fans from way before, in addition to that, some of the audience that were present are new and emerging hip-hop and R&B Singaporean artists who came to support and we were truly moved.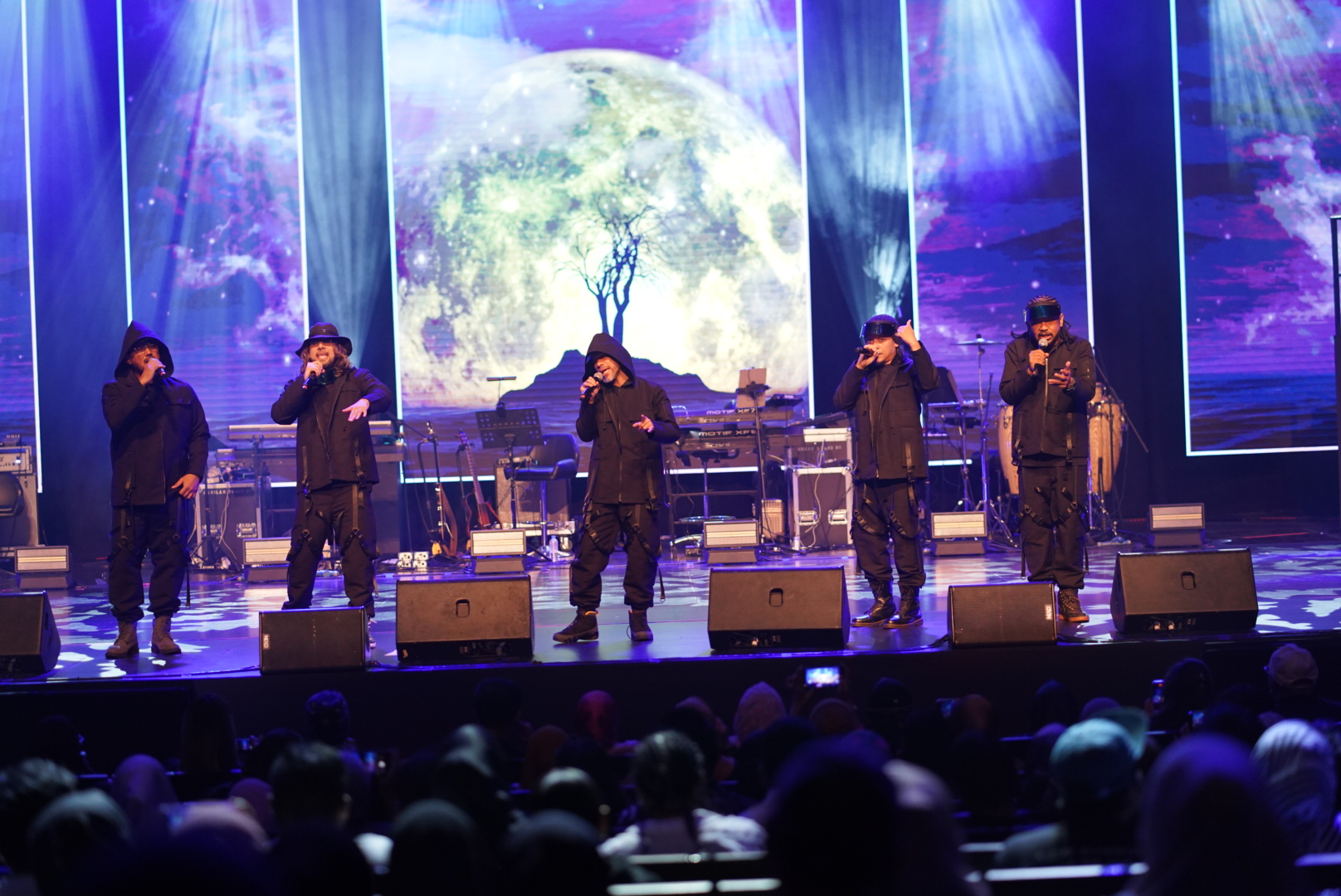 Ruffedge managed to wow the audience at The Theater Mediacorp with a total of 16 songs which include hits such as Tipah Tertipu, Tiada Lagi Cinta, Lemas, Da Bomb, Bila Rindu, Khayalan and many more.
Concert-goers were treated to a special surprise from Ruffedge together with music director, Dato' Acis, by performing popular hits such as Azura sung by Dato' Jamal Abdillah, Suraya by R&B group, Indigo, and Rozana by rock band Search performed in a unique R&B rendition.
Hamka Mohd Taufik, Creative Producer of YOLO Malaysia added, "The integration of modernity onto YOLO x Ruffedge's Ruffera 'That Moment in Time Tour' delivers a new dimension for live shows and was set to excite audiences of all ages.
As the main organizer, YOLO Asia and Malaysia will continue to provide more world-class concerts that will enliven the local and international music scene.
According to Ib Harun, Founder of YOLO Asia, "We've been raising the bar across all shows by YOLO, and this is definitely another milestone towards the creation of greater shows ahead.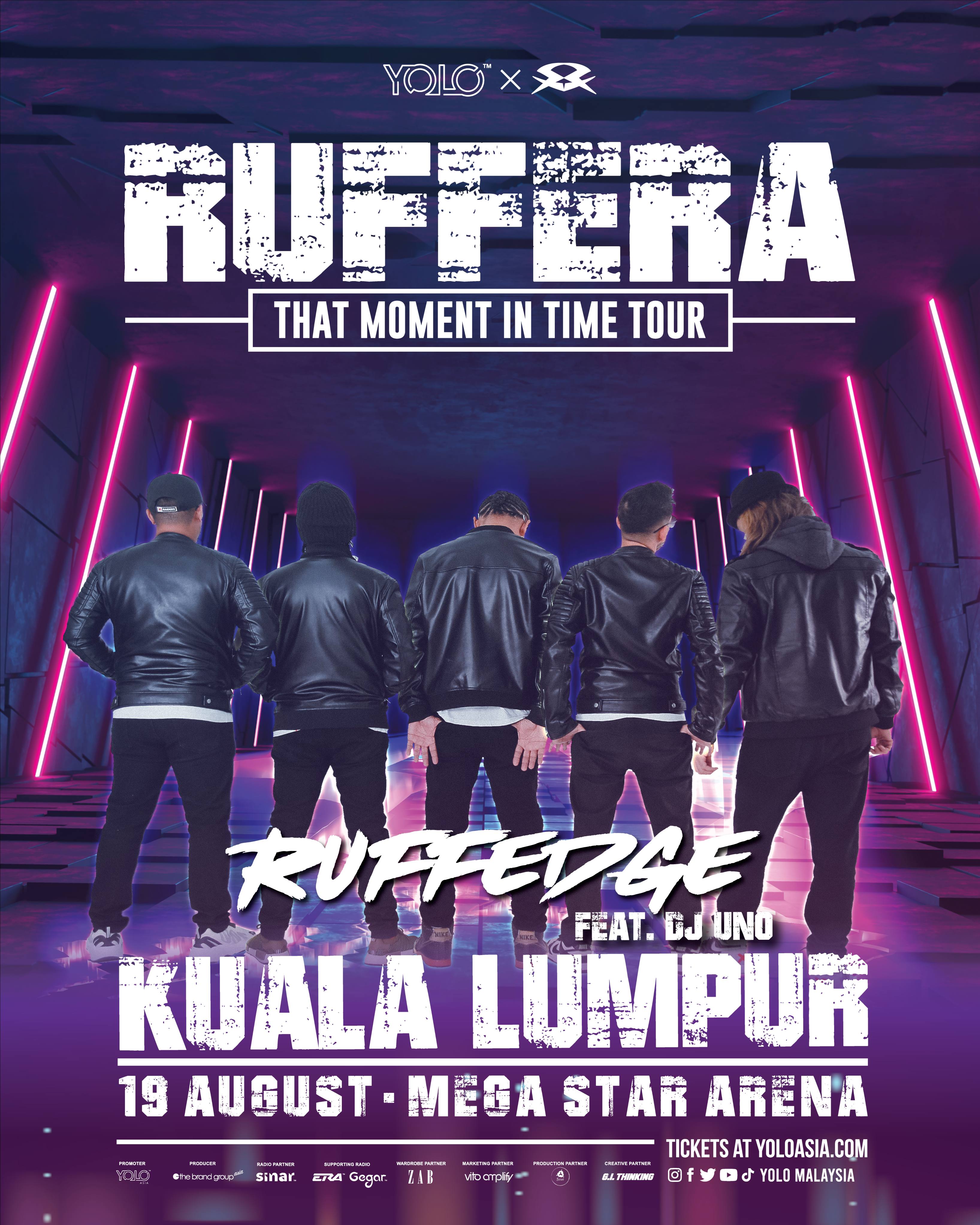 Grab your tickets to the Ruffera 'That Moment In Time Tour' concert featuring DJ Uno in Kuala Lumpur on the 19th of August 2023 at the Mega Star Arena with special appearance by a surprise artist (to be announced soon) at these ticket prices: RM168 (Free Standing), RM 238 (STANDARD SEATS), RM268 (Dance Zone), RM288 (Premium Seating), RM328 (Ruff Zone) and RM3,888 (Premium+ Seating/6 pax) at yoloasia.com.
And check out this space for other big announcements such as Noah's 'Southeast Asia Tour' and also Hammersonic (Metal Music Festival) in Kuching, Sarawak.
For more information please visit the yoloasia.com website and follow them on social media: