Starbucks Malaysia and the Ministry of Local Government Development (KPKT) celebrates the opening of its latest store in the ministry lobby. This momentous event reflects the ministry's aspiration of creating a welcoming space for visitors and staff to cultivate ideas together. Being the 398th Starbucks outlet in the nation, this outlet distinguishes itself as the only Starbucks within any ministry building. 
Yang Berhormat Tuan Nga Kor Ming, the Minister of Local Government Development, has graced the grand opening ceremony with his presence. Aside from the Minister himself, the guests of honor include YB Tuan Haji Akmal Nasrullah Bin Mohd Nasir, Deputy Minister of Local Government Development, Tan Sri Vincent Tan, Founder of Berjaya Corporation Berhad,  and Dato' Sydney Quays, Group CEO of Berjaya Food & Managing Director of Berjaya Starbucks. The ribbon-cutting ceremony with YB Tuan Nga Kor Ming, officiates the outlet's opening while symbolizing the partnership with these organizations to nurture collaboration within Malaysians.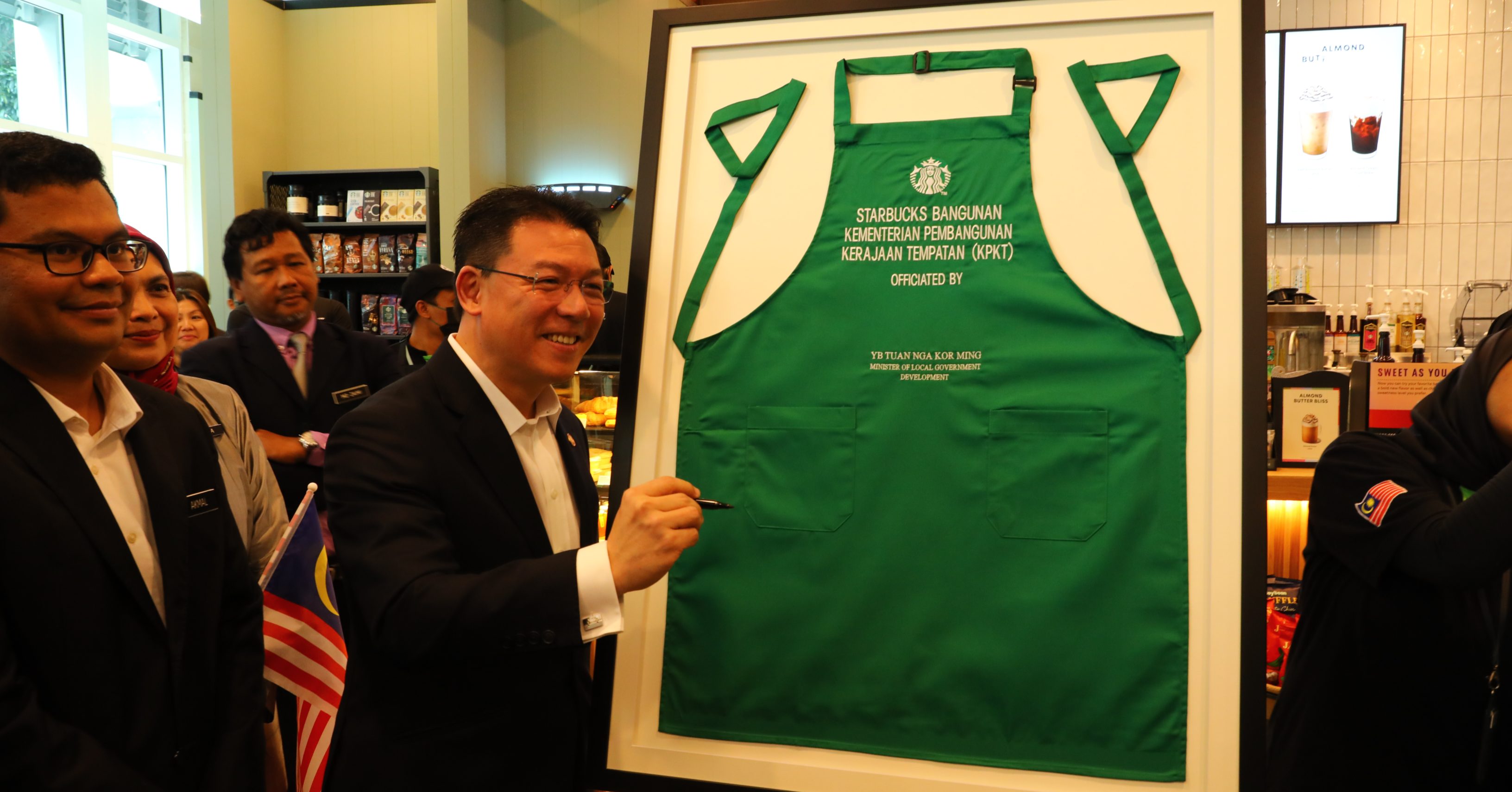 "The Ministry is aware and considerate of the aspirations of the people who often visit the ministry for official purposes such as meetings, discussions or work visits," shares YB Nga Kor Ming. "Therefore, I feel that the presence of a comfortable café with great facilities from an international brand will provide a quality experience to all our visitors. I hope that the ministry lobby will become exclusive and premium with the opening of the Starbucks store, which will welcome visitors with joy and optimism."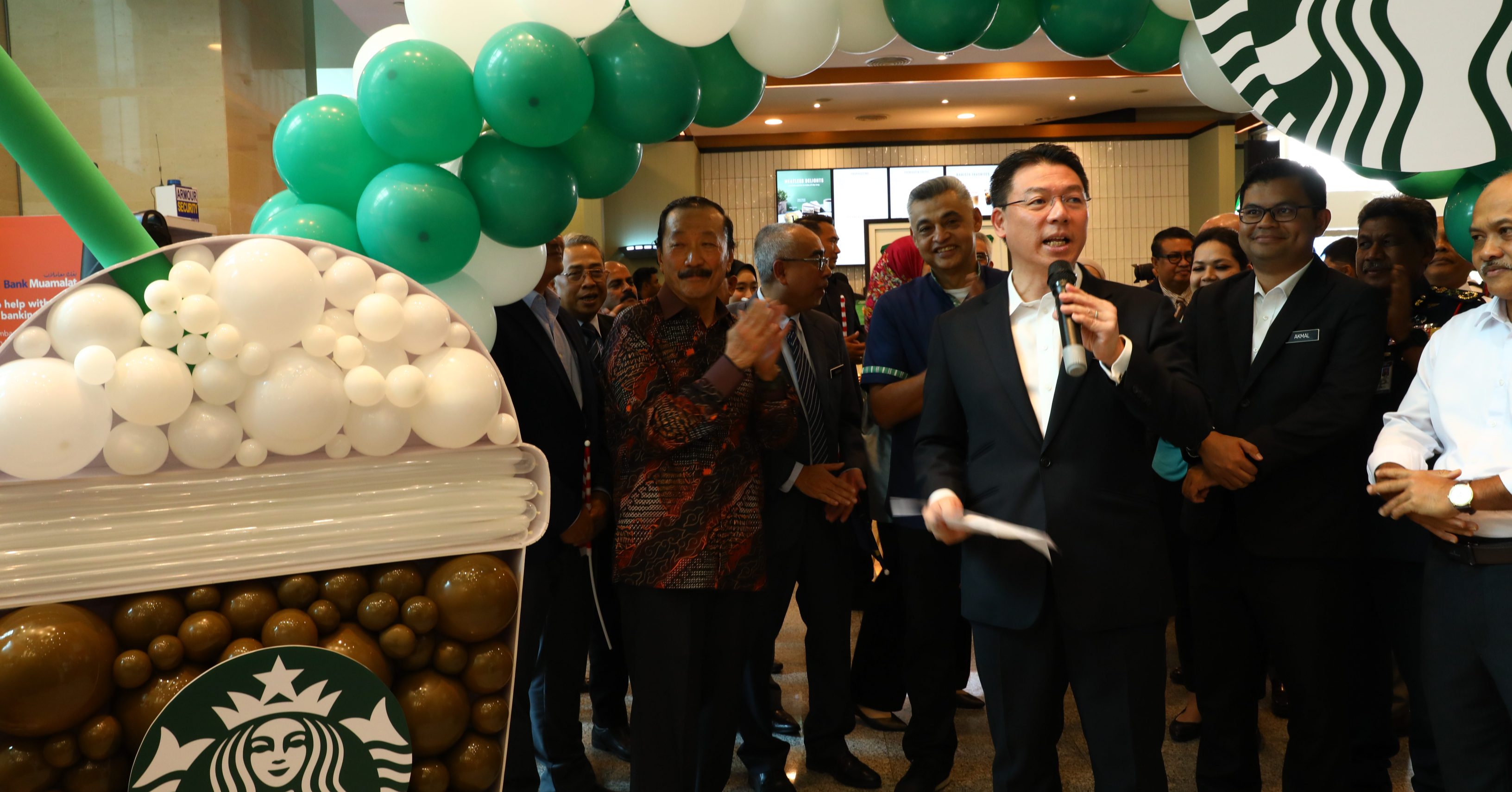 The opening of the store in the ministry marks a special moment for all Malaysians. Since the 1998 opening of the very first Starbucks in Malaysia, the iconic coffee chain has become a mainstay for the nation. Starbucks has become a cornerstone for businesses, friends, and family to foster relationships. Both Starbucks and KPKT hope to provide a familiar space where everyone can work towards achieving a greater goal together. All of this aligns with Hari Kebangsaan, which celebrates Malaysians working to help each other prosper. 
"We are proud of the opportunity to work closely with the Ministry of Local Government Development on the opening of this outlet," comments Dato' Sydney Quays. "We understand that the Ministry is a hub where leaders, employees, and citizens gather to discuss ideas and we look forward to serving the community within the area."