Persatuan Pembangunan Artisan (PPA), a non-profit organisation committed to positively impacting the livelihoods of local artisans, celebrated a momentous milestone – achieving RM1 million in sales since its establishment. This accomplishment distinctly underscores the organisation's commitment to supporting women entrepreneurs and needy communities in particular as the profits from the sales are directly funnelled to these artisans. 
The RM1 million in sales were derived from several avenues including the online marketplace, two retail outlets which are located at Pavilion KL and Eslite Spectrum Starhill, as well as several on-ground bazaars organised by its distribution network, The Artisans Haven.
Support from private entities and corporations were also critical to the success with over 10% of the total sales coming from concerted purchasing efforts of local artisan products from the corporate sector. 
The 'Celebrating RM1 Million Sales' event served as an opportunity to thank numerous corporates that have championed the 'Jom Sapot Artisans' initiative. The celebration, held on 5 September 2023 at Berjaya Times Square Kuala Lumpur, was officiated by YB Dato' Sri Hajah Nancy binti Haji Shukri, Minister of Women, Family, and Community Development. Her presence at the event aimed to call for heightened support from all stakeholders, especially private entities, to contribute to the enrichment of local economies, vibrant communities and female entrepreneurs within the Malaysian small business landscape.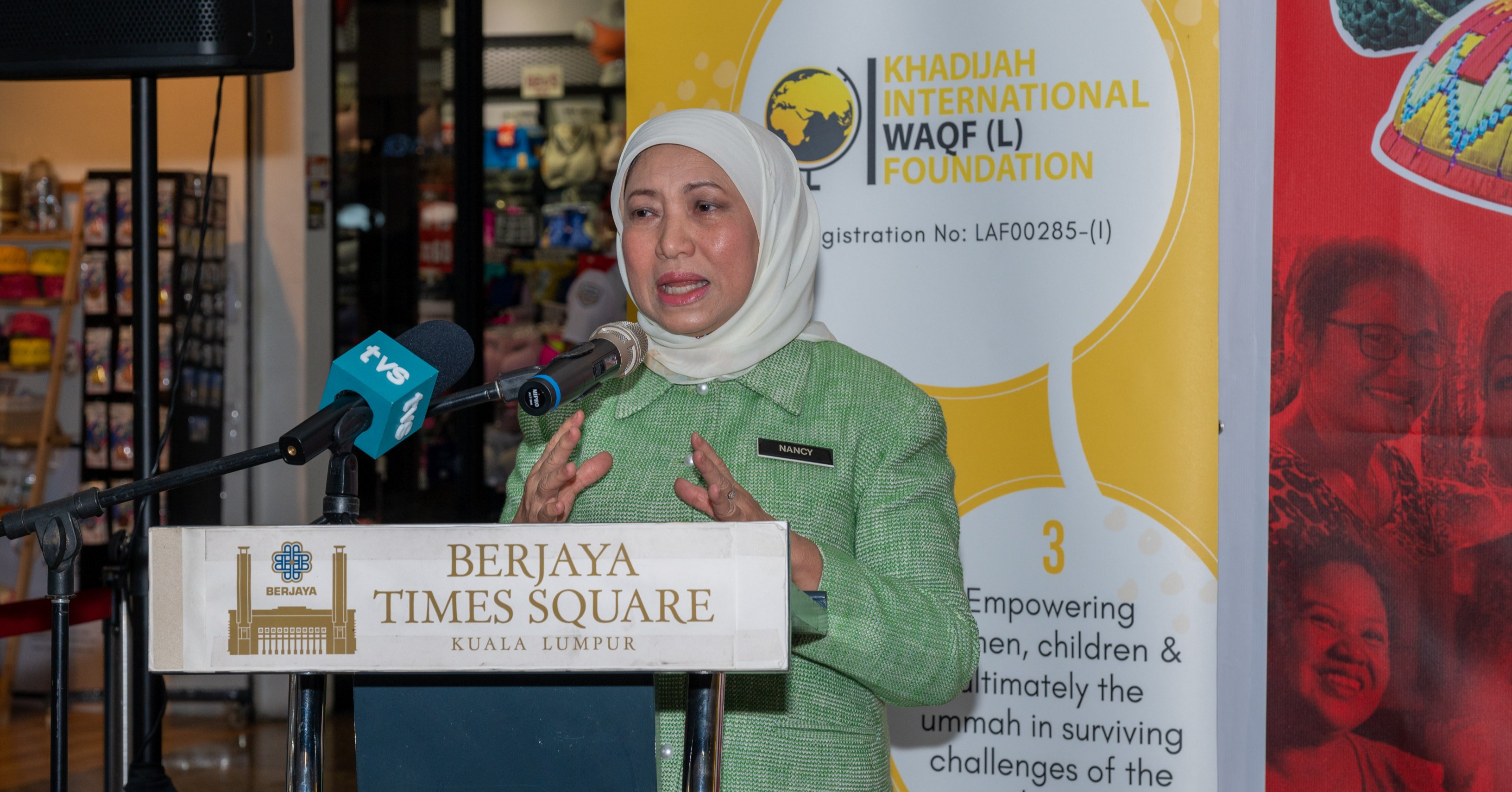 YB Dato' Sri Hajah Nancy binti Haji Shukri, Minister of Women, Family, and Community Development said, "I believe this event will serve as an inspiration, igniting a passion for entrepreneurship and encouraging more individuals, especially women, to venture into this dynamic sector. I also would like to urge more private corporations to take up the mantle of support, to champion and uplift our local small businesses. Your involvement not only propels economic vitality but also nurtures a thriving ecosystem of innovation and collaboration." 
"It's been heartwarming to see private companies stepping up to back our local artisans, buying from these small but incredible businesses. This support isn't just admirable; it's a shared mission to nurture our local entrepreneurial talent and craft a vibrant artisanal landscape. Our small purchases do add up and in this case, it adds up to providing these artisans with their livelihoods. I truly believe it adds both a cultural sparkle and a dose of economic prosperity to Malaysia," said Mohar Ibrahim, a Board Member of Persatuan Pembangunan Artisans.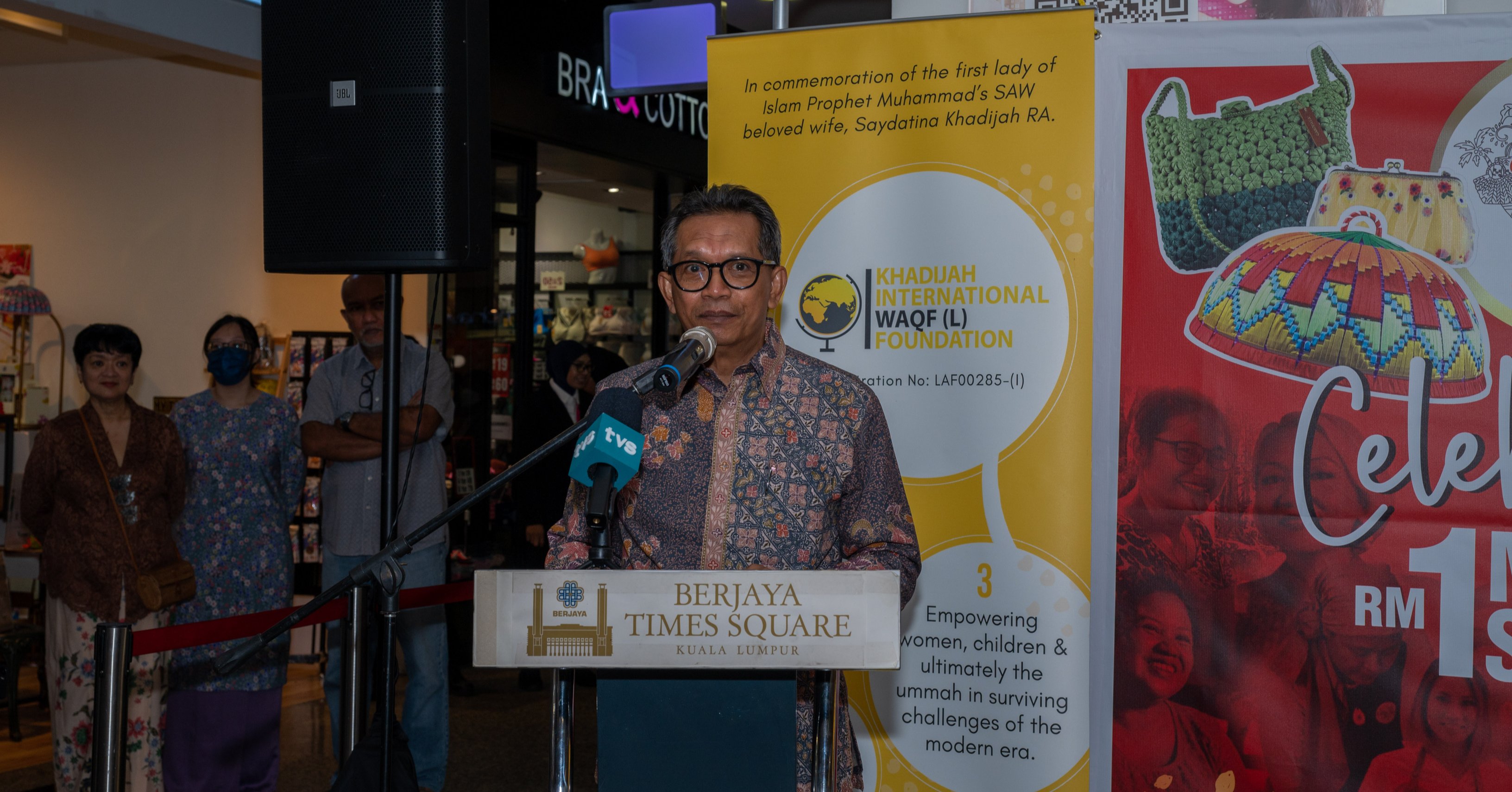 In a significant stride towards fostering empowerment and sustainable progress for women entrepreneurs The Artisans Haven has forged a strategic partnership with  Khadijah International Waqf (L) Foundation (KIWF). This alliance marks a pivotal juncture for two entities that share an unwavering commitment to amplify the potential of women and communities which serves as a catalyst for social change that paves the way towards a brighter and more inclusive future.
The collaboration will see KIWF as a strategic partner in creating and modelling a waqf retail outlet and securing financial and moral support from  business and government agencies. Inspired by Saidatina Khadijah outstanding business acumen,it is envisioned that these retail outlets will flourish. This generated fund will then be purposefully funnelled towards other akin organisations, fostering their expansion and advancement. This creates a circle of empowerment, ensuring a continuous and impactful flow of support within the small business community.
"This collaboration signifies a unification of common goals towards empowering women by an Islamic Waqf Institution and an NGO led and run mainly by women. 
Waqf plays a very important role in Muslim societies. It has been the main source for various public services provided to communities. It has been marginalized as a mere charity, although it has historically been successful in producing sustainable income and reducing poverty levels in Muslim countries. In modern times, Waqf has seen a declining role.With this collaboration, we aspire to revive the practice of Waqf especially in the retail space. The proper management and disbursement of Waqf can become a great source of revenue for the Ummah.
For us, it's not just about showcasing artistry; it's about enhancing the lives of local women entrepreneurs who might not always have a shot at the premium outlets to market their products. And here's our aspiration: that owners of shopping spots and retail spaces embrace our intention and support our local small businesses," expresses Rohani Mohd Shahir, Chairman of Khadijah International Waqf (L) Foundation
To celebrate the new partnership between The Artisans Haven and KIWF, the two organisations have collaborated to organise a memorable day out for 30 orphans fromYayasan Islam Darul Ehsan to the Berjaya Times Square Indoor Theme Park.
From its inception in 2020, TAH has remained steadfast in its mission to empower and uplift small artisans and merchants. With a strong network of nearly 1,000 artisans, TAH's distribution network has provided an avenue for these creative individuals to showcase and sell their unique products to a wider audience.
To find out more about The Artisans Haven, visit https://www.market.artisanshaven.com.my/.