In the fast-paced world of mobile gaming, Infinix GT 10 PRO has emerged as the definitive choice for  gamers who demand nothing but the best in titles like MLBB, Free Fire, and PUBG. With its powerhouse features and pioneering technology, this smartphone is poised to redefine the way we experience mobile gaming.  Let's dive into the remarkable capabilities of this gaming powerhouse and explore the exciting GT 10 PRO Championship that is currently exhilarating the Malaysian gaming community.
Experience Lightning Speed with Octa-Core Processor
At the heart of the GT 10 PRO lies the Dimensity octa-core processor, a symphony of computing prowess orchestrating a symmetrical performance that users can truly appreciate. The smartphone boasts a blistering 3GHz super core, three performance cores clocking at an impressive 2.6GHz, and four clocking at 2GHz. This super core processor ensures that the device can tackle the most intricate calculations and demanding graphics effortlessly, resulting in an uninterrupted experience. Built on the latest Android 13 with Pure XOS, this smartphone offers lightning-fast response times, seamless multitasking, and an overall user experience that caters to your needs.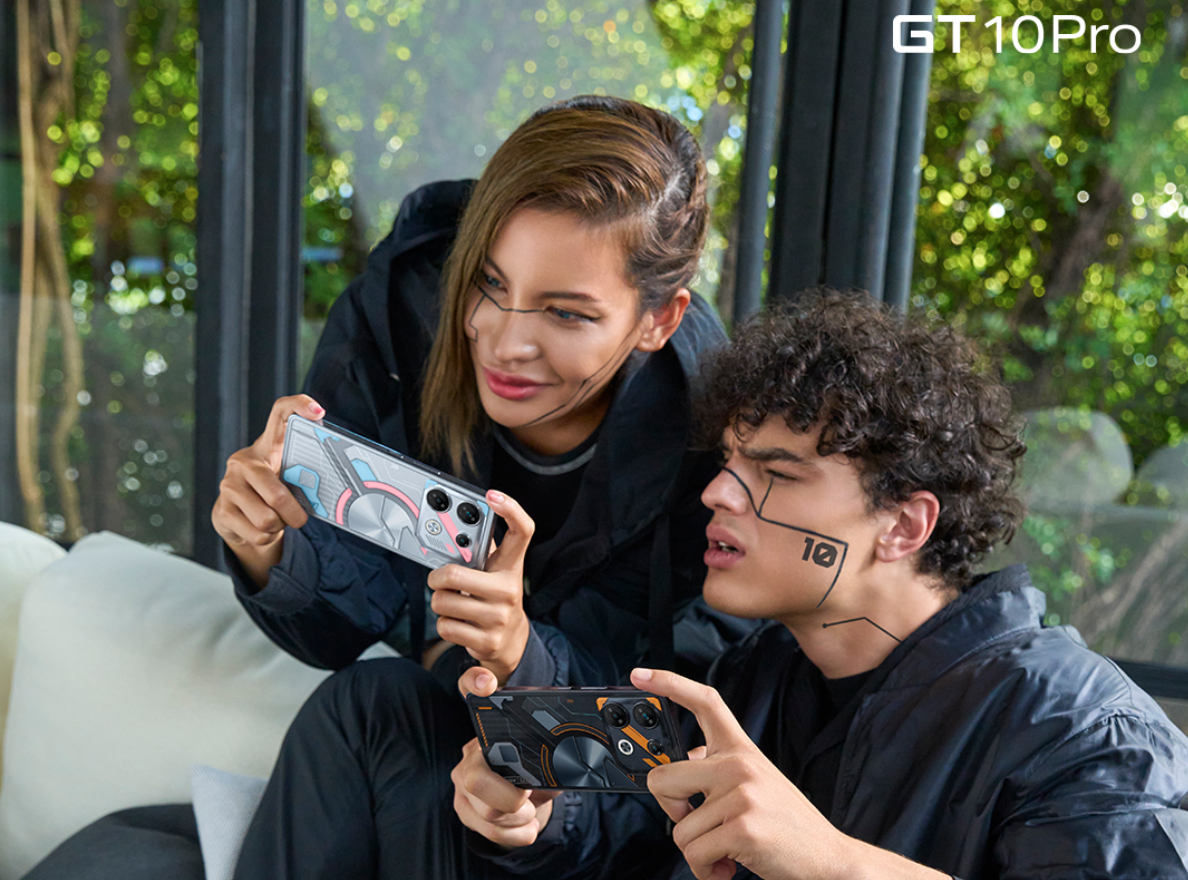 Detect Your Enemies From Far or Enjoy The Beauty in Your Gaming World
Graphics are the window to immersive worlds, and the GT 10 PRO spares no expense in delivering a visual feast. Central to this visual prowess is the ARM Mali-G77 graphics processor, a first-generation GPU based on the Mali 'Valhall' architecture. When combined with the Dimensity 8050 processor, the Mali-G77 forms a formidable partnership, ensuring that every frame, texture, and effect is rendered with unparalleled smoothness and precision during gameplay. Whether you're exploring vast open worlds, engaging in epic battles, or navigating intricate mazes, the GT 10 PRO delivers nothing short of breathtaking visuals.
Amplifying Your Gameplay with Every Beat
The all-sensory game engine transports you straight into the heart of the action with 4D vibration technology. Users can feel the rumble of explosions through their fingertips and experience the adrenaline-pumping thrill of every in-game moment. For gamers who demand pinpoint precision, the GT 10 PRO comes with a high-precision gyroscope, a technological marvel that lends itself to racing and FPS games. With it, gamers are able to have control and accuracy that reach unprecedented levels.
Hear Those Footsteps and Skills In Your Game Clearly
To further enrich the gaming experience, dual stereo speakers complete the sensory immersion, delivering crisp and immersive audio that envelops you in the sonic tapestry of your game world. Whether tracking enemy movements by the sound of their footsteps or savouring the nuances of a game's soundtrack, these speakers ensure every auditory detail is crystal clear, taking your gaming adventure to the next level.
Embark on a  Path to Optimal Gameplay Comfort
The Infinix GT 10 PRO is your gateway to gaming nirvana, effortlessly blending smooth gameplay with eye protection features. With its dazzling 120Hz refresh rate, it breathes life into your games, delivering lifelike graphics and silky-smooth transitions that immerse you in the gaming world. Moreover, the GT 10 PRO's ultra-responsive 360Hz touch sampling rate guarantees that every touch and swipe is registered instantly, giving you the upper hand in fast-paced games. But that's not all; with TUV certified low blue light solutions and support for 1920Hz high-frequency PWM dimming, users can embark on marathon gaming sessions without worrying about eye strain or discomfort. 
Check out the GT 10 PRO to learn more about its impressive features, and visit Infinix Malaysia's official Facebook page, Instagram channel and Tiktok channel for more updates on Infinix events and products.