Huawei, a global leader in technology, has proudly unveiled the 57 distinguished winners of the XMAGE Awards 2023, showcasing the remarkable photographic talents of individuals capturing moments with Huawei devices. Among the accolades bestowed were three Grand Prize winners, 17 Best-in-Category winners, 34 Runner-up winners, and three Honourable Mentions.
In a remarkable display of enthusiasm and talent, participants from nearly 100 countries submitted over 600,000 entries between 7 April and 15 August. China led the pack, and following closely were Malaysia, Türkiye, Poland, the Philippines, and the UAE, highlighting the global resonance of the competition. The most popular phone models used were the HUAWEI P60 Pro, HUAWEI P40 Pro, and HUAWEI Mate 40 Pro.
Malaysia dominates XMAGE Awards 2023 with highest entries among overseas countries
Notably, Malaysia emerged as a standout contributor, leading the overseas countries in the number of submissions. This underscores the passion and creativity of Malaysian photographers who chose Huawei devices to express their unique perspectives.
One of the most significant triumphs for Malaysia in the XMAGE Awards 2023 is the outstanding achievement of Mr. Faizul Hisham bin Haji Mohd Dahalan, a dedicated Mathematics teacher. His captivating portrait titled "Wistful Reflection" won the prestigious Best-in-Category award in the Portrait category, showcasing the depth of talent within Malaysia.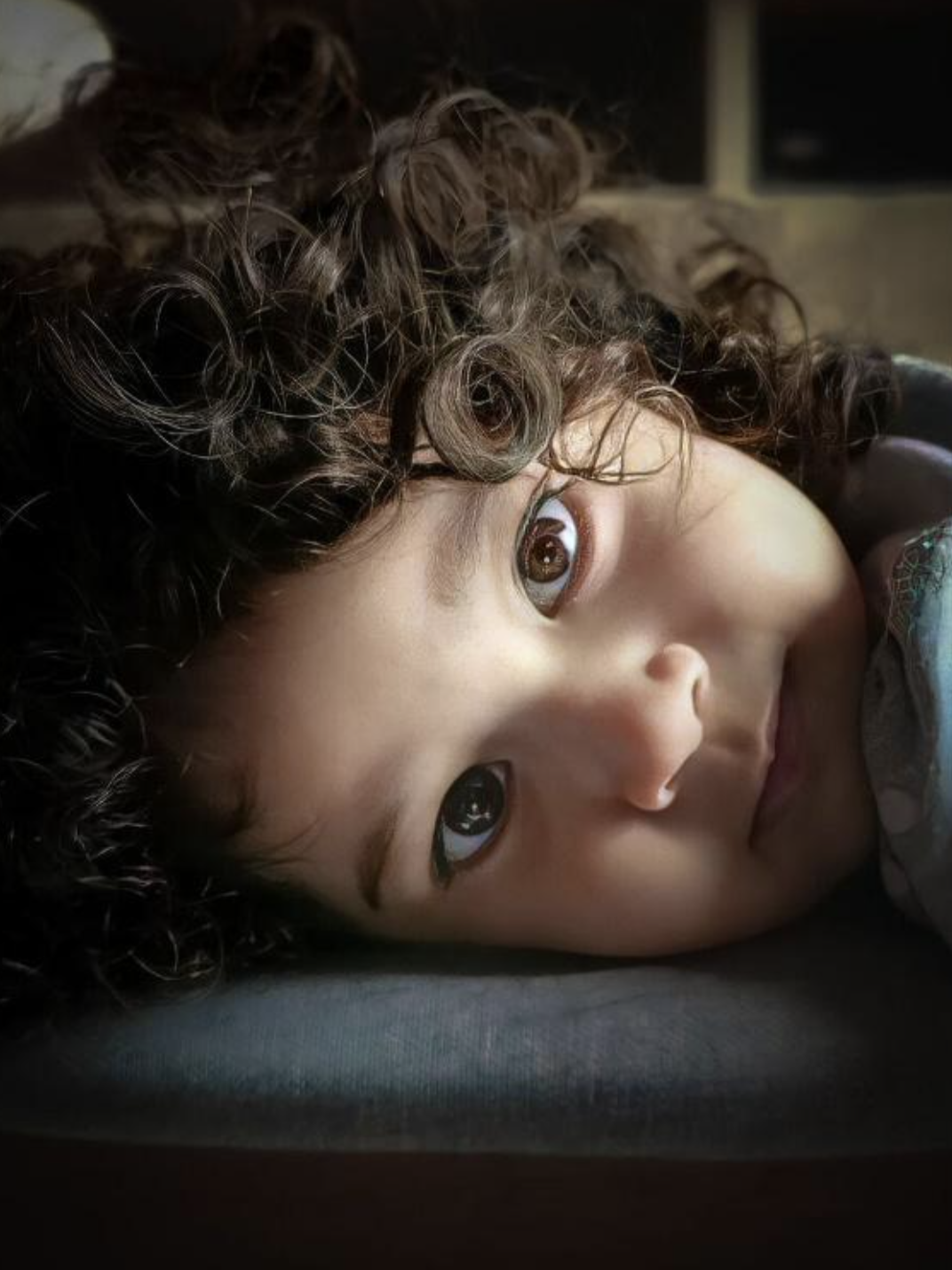 What makes Mr. Faizul Hisham's accomplishment even more remarkable is the technology behind his artistry. Shot with precision using the HUAWEI Mate 20 Pro, his winning entry reflects not only his creative prowess but also the cutting-edge capabilities of Huawei devices. This achievement underscores the role of Huawei's technology in empowering individuals to capture and share the beauty of life through photography. 
The three Grand Prize-winning photographs that captured the judges' hearts
"Dragon Clouds" by Domcar Calinawan Lagto from the Philippines, "Airshow" by Piotr Cebula from Poland, and "Fearless Eagle" by Dou Chuanli from China were awarded the Grand Prizes. Each winner will receive 10,000 USD (before tax) from the XMAGE creation fund, to support their photography and to encourage them to continue using Huawei devices in the future.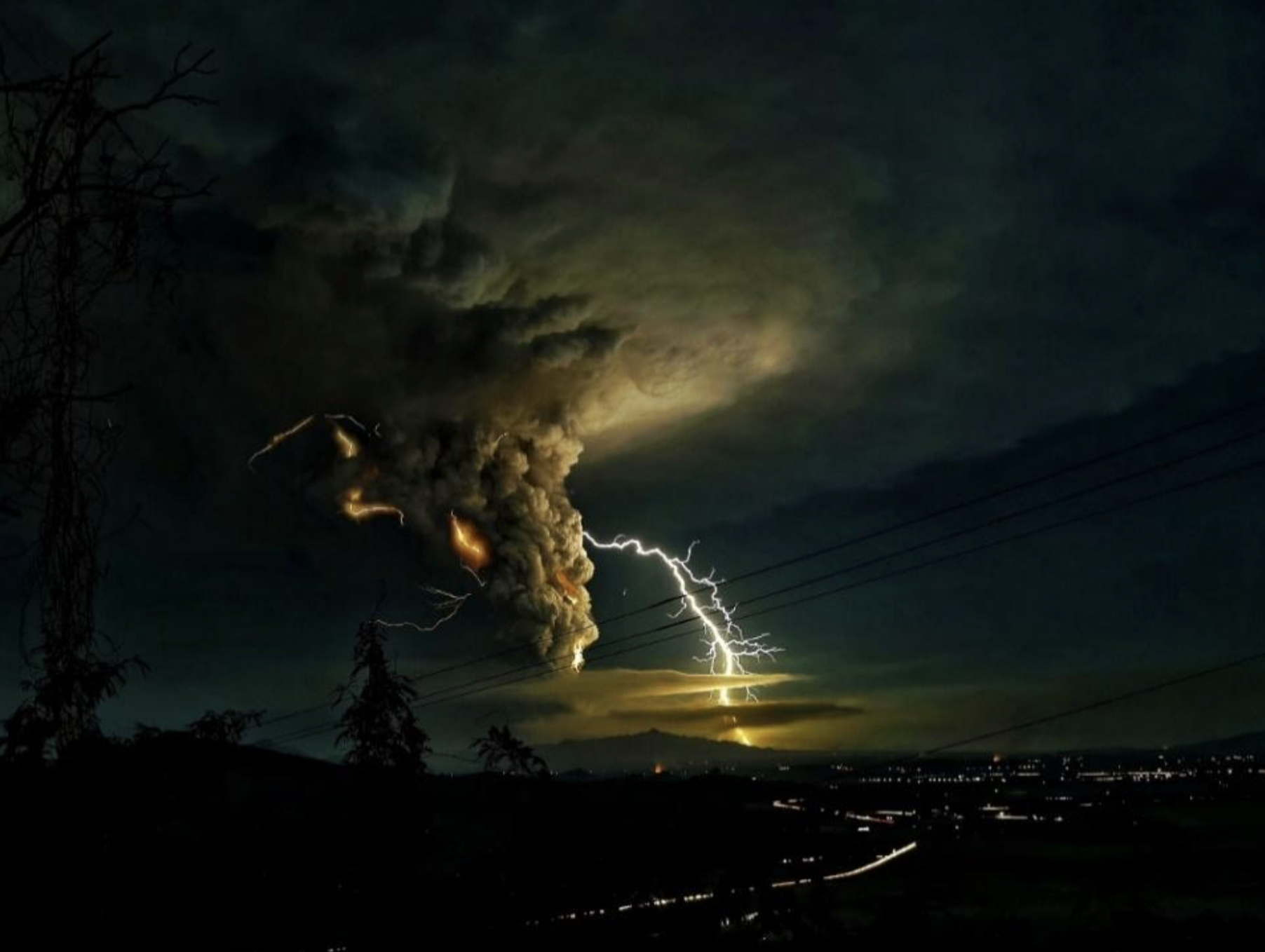 © Domcar Calinawan Lagto (the Philippines)
Dragon Clouds | HUAWEI P30 Pro
Judge's comment: Only when a photographer pushes against conventional boundaries can we see scenes that are about to disappear, uncommon, or hard to see. — Chen Xiaobo, 9th Vice President of China Photographers Association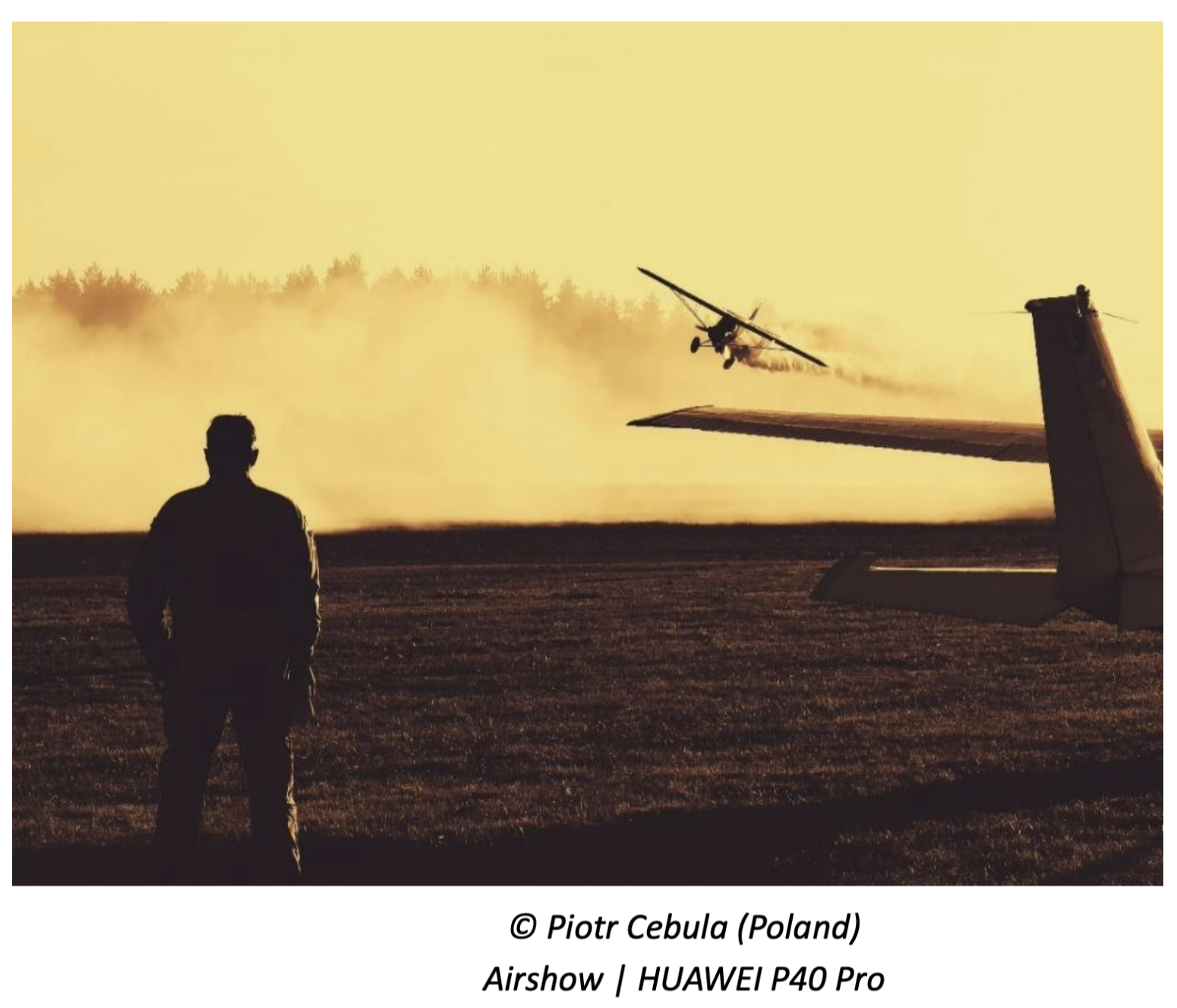 Judge's comment: The image poses more questions than it answers, so it excites the viewer's imagination. Is the plane going to land safely, or crash? Where is it going? Who is the silhouetted man in the foreground? There is sense of a story unfolding and of movement in this photo which invites the viewer to fill in the gaps. — Australian portrait photographer Jessica Hromas.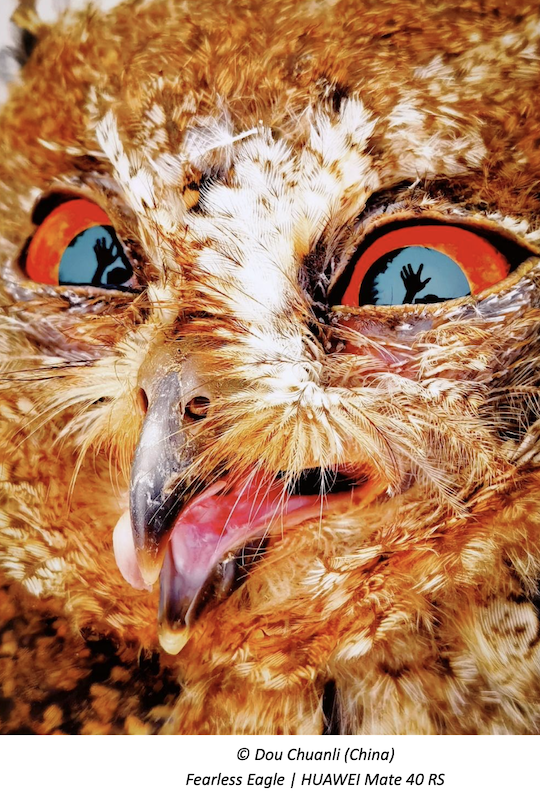 Judge's comment: In addition to what is outside, it is even more important to find the inside of the subjects, their characters, or their emotions at that moment. We have seen many eagles in paintings, photography and videos, but I will definitely always remember this one — it captures the true soul of the eagle. Under its plump, thick feathers are its sharp, intimidating eyes. — Chinese fashion photographer Pei Tongtong.
New categories inspiring spectacular creativity
This year's competition featured an array of categories including Night Walk, Portrait, Art & Fashion, Outdoor, Hello Life, Storyboard, Action, and Storytelling. New categories were added to help participants unleash their creativity and showcase their unique perspectives. The 17 Best-in-Category winners and the 34 Runner-up winners were selected from each category, and will each receive 1500 USD and 1000 USD, courtesy of the XMAGE creation fund.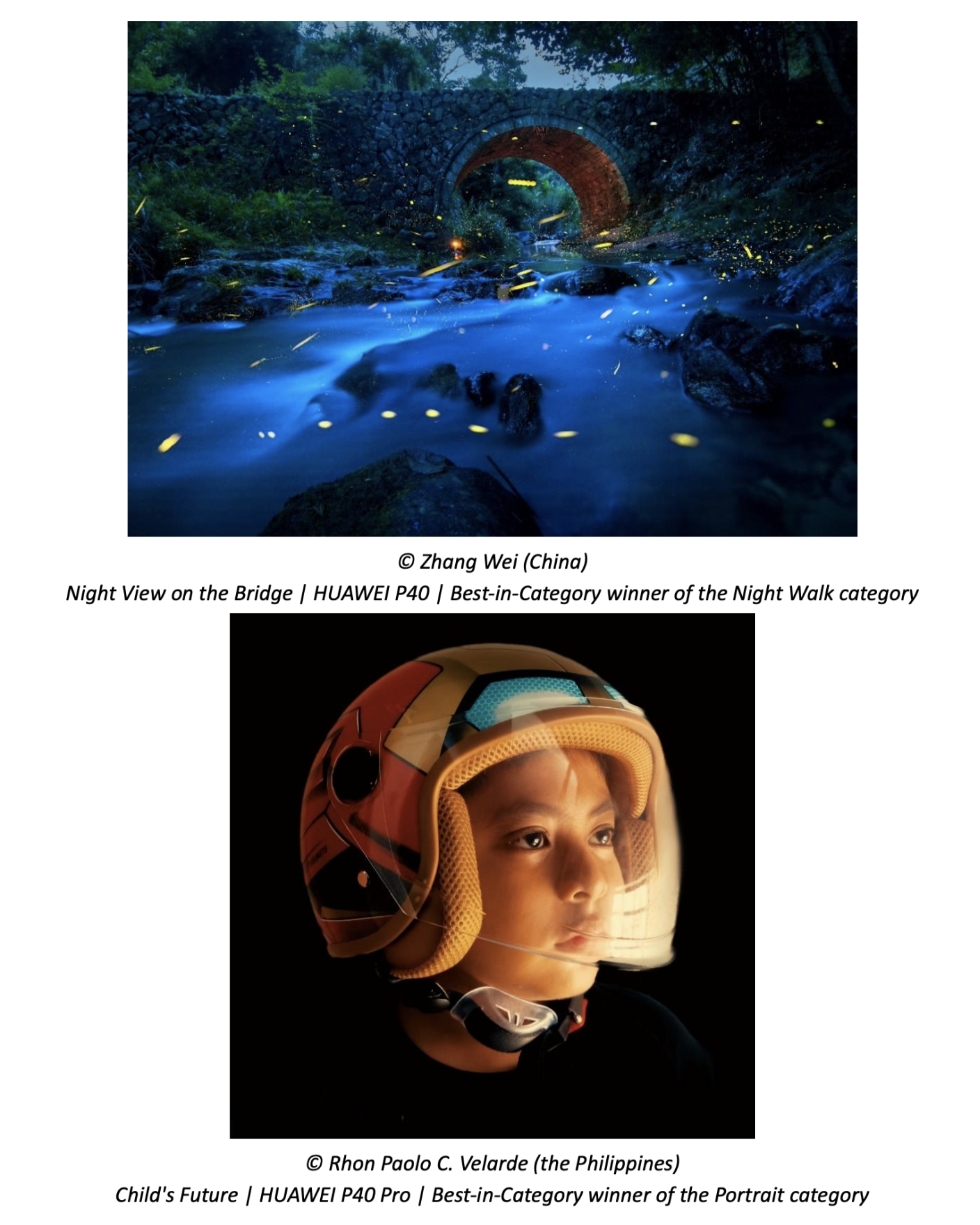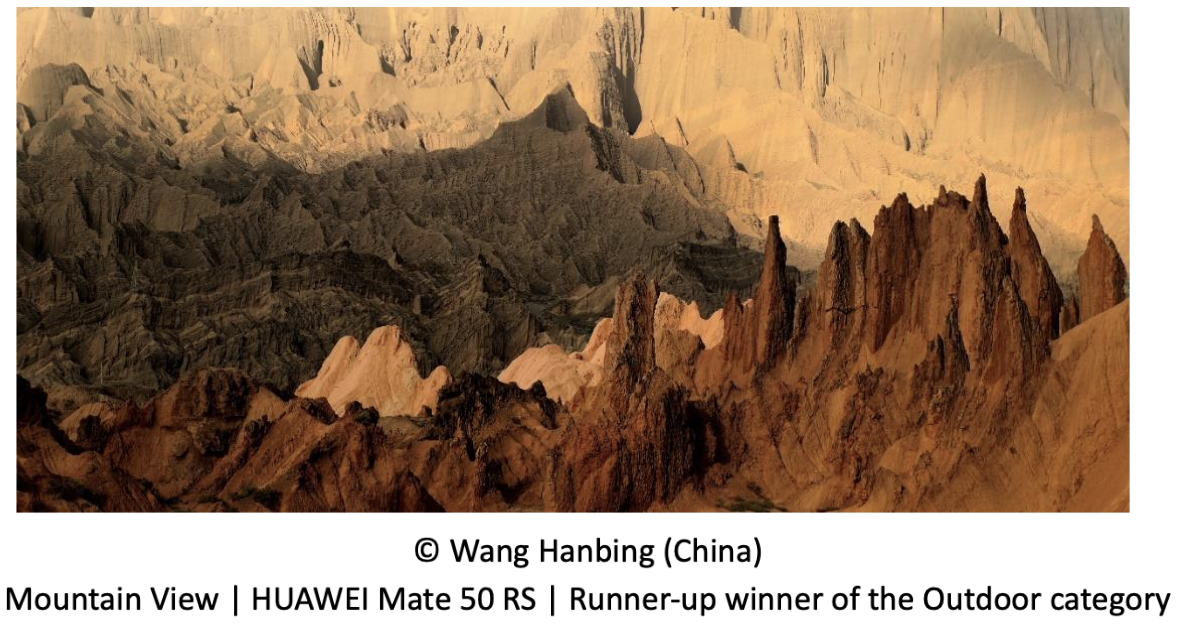 XMAGE Awards showcase the professional imaging capabilities of XMAGE
The HUAWEI XMAGE Awards showcase how the XMAGE brand has inspired users' creativity when using mobile devices.This celebration of visual storytelling underscores Huawei's belief in the power of mobile imaging to capture life's precious moments and serve as a catalyst for innovative visual ideas. As the XMAGE Awards continues to evolve since its inception in 2017, it has not only motivated individuals to embrace mobile photography but has also transformed into a global platform showcasing splendid creations, offering glimpses into photographers' perspectives on the world and their daily lives. This event has ignited a global wave of enthusiasm, urging individuals to express emotions and confidence through the compelling "power of image."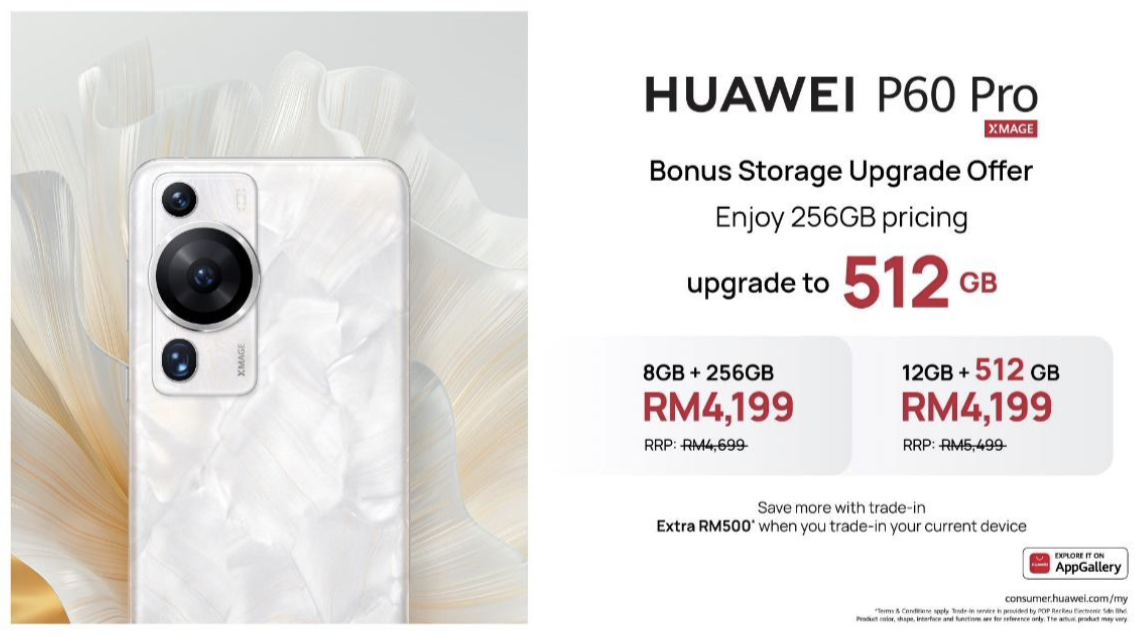 Amidst the celebration of creativity, Huawei Malaysia has an exciting reminder for photography enthusiasts. Elevate your mobile photography experience with an exclusive offer on the HUAWEI P60 Pro! Starting today until 31 December 2023, customers can grab the opportunity to enjoy a bonus storage upgrade, obtaining the HUAWEI P60 Pro (8GB + 512GB) variant at the attractive pricing of RM4,199 with 256GB storage. This limited-time offer is now available across HUAWEI Experience Stores, HUAWEI Official Website, HUAWEI Official Store on Shopee, and HUAWEI Flagship Store on Lazada. Unleash the full potential of your mobile photography with Huawei's flagship smartphone while the offer lasts!
To access the comprehensive roster of award recipients, kindly navigate to our official website: https://consumer.huawei.com/en/campaign/xmage.