Sleep is such an important thing for everyone in this world. Many people will prioritize their sleep first over everything. That is what happened to this Malaysia Audi driver that decided to get his sleep first before reporting to the police about his car that has been crashed into the river in Seremban, Negeri Sembilan on the 14th of September.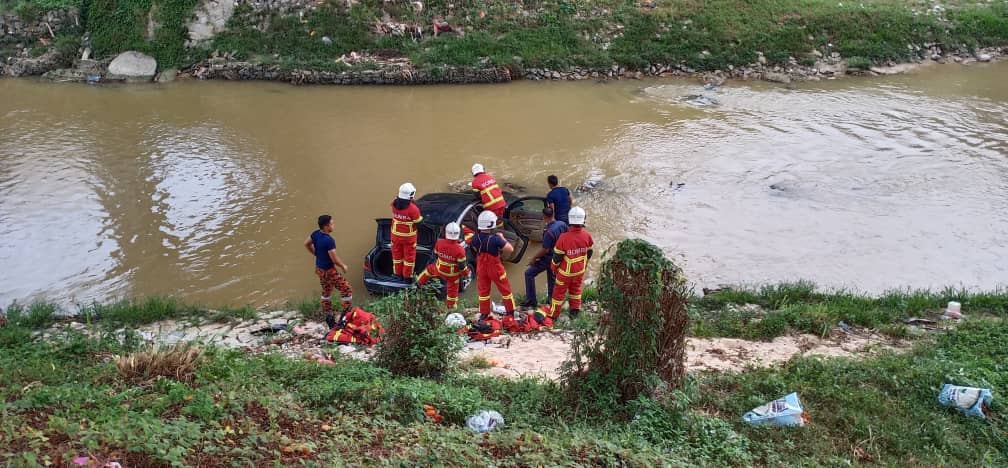 This weird incident happened at around 5 in the morning. This mas was driving his Audi back home under the Yasha Road overpass, which is near the river course beside the Yasha New Village traffic circle when he eventually dozed off behind his wheel. The Audi that he drove fell into a river nearby when he slept off for a while in the car. The shock of the incident makes him awoke and then he realized that he was not on the road anymore but in the river. In his statement, the driver himself admits that he was too tired so he decided to get some sleep first at his home before going to the police station to make a report about his car incident after he wakes up. That is the reason why the fire rescuers could not find the owner in the car when they arrived because the 30-year-old driver is asleep at his home.
At 7.50 in the morning, a 21-year-old guy named Mohd Kelly who is the staff restaurant stated that he was informed by an eyewitness of the incident who is a female customer that an Audi car has been immersed in the river. He then rushed ahead and called the Fire and Rescue Department.
Mohd Idris who is the Commander of the Furong New City Fire and Rescue Bureau said that the authorities received the report about the incident at 7:50 this morning and had arrived at the scene at 8:02 in the morning. Fire rescuers then launched the rescue operations to pick up the car from the river. The fire and rescue bureau was able to end the operation to pick up the car specifically at 8:56 in the morning the same day.
Sources: Oriental Daily.