Nowadays, many business brands would love to do a collaboration with a rising artists so that their brand would get the exposure that they can get from the particular collaboration.
This is one of the marketing strategies that would definitely works for many business in this whole wide world. Recently, Crocs brand has made a collaboration with Bad Bunny to produce a 'glow in the dark' crocs that promptly sold out once the limited edition crocs went on sale.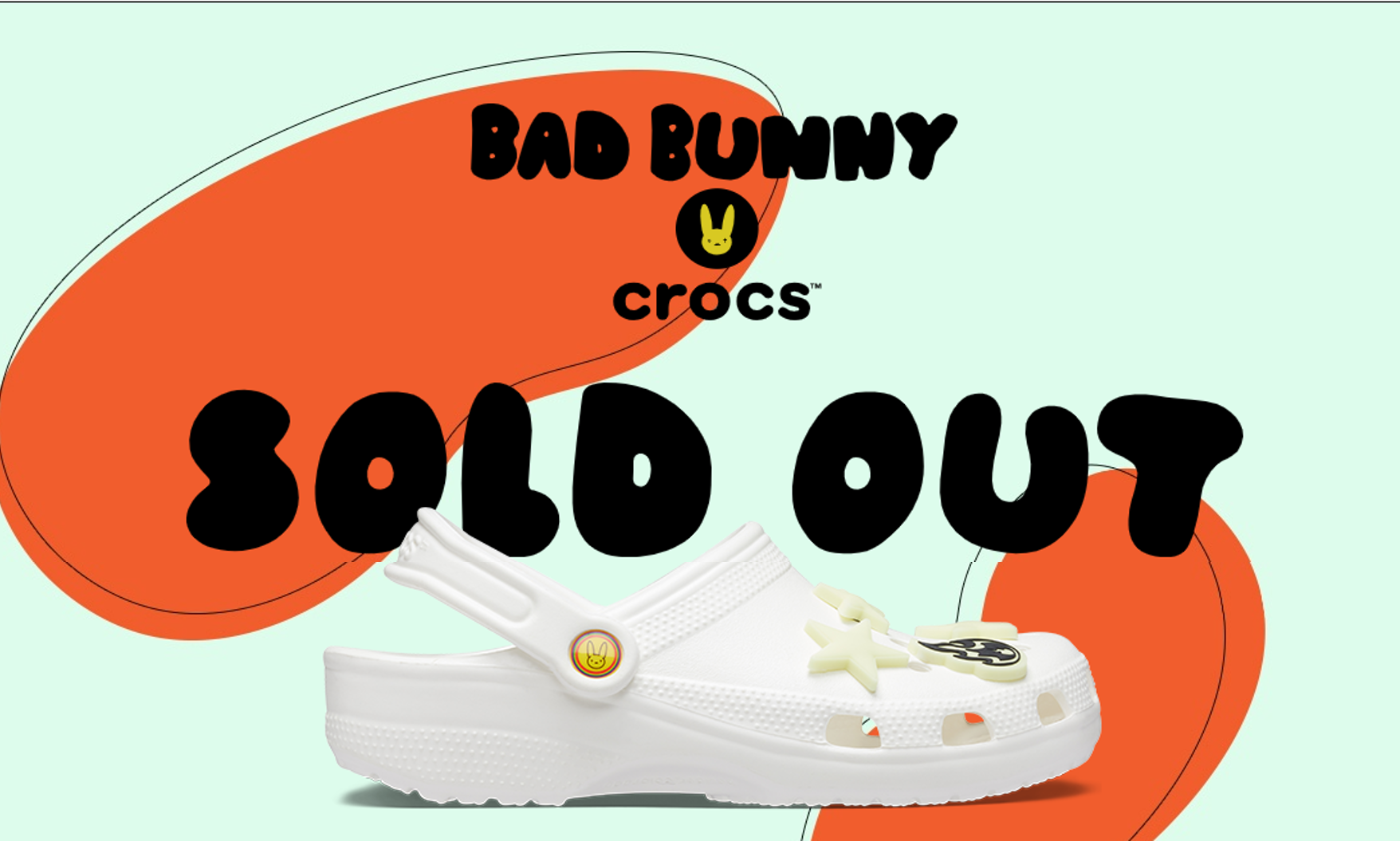 This Crocs brand got a very fancy makeover thanks to a collaboration with the one and only Latin rap artist that is Bad Bunny. It is such an exciting and also a fresh collaboration for Crocs. This limited edition Crocs would definitely attracts a lot of people's attention to buy it. Unfortunately, you have to wait for its next production because this highly anticipated pair of Crocs quickly sold out on Tuesday.
Based on the promo details, Crocs decided to team up with a "lifelong fan" of theirs and that is Bad Bunny for a special white pair of Crocs with glow-in-the-dark Jibbitz charms on top. For everyone that is not familiar, Jibbitz charms are the small decorations that can be used to add some flair to the top of Crocs.