The beauty of Malaysia could be captured in thousand many ways for the public eyes. For this talented photographer named Patrick Teow, Malaysia's beauty can be conveyed through his amazing pictures that he took himself with the aid of only 1 LED light. It is such an amazing thing to see how the combination of a great photographer, functional camera and a LED light can produce many mesmerizing photos even during the dark night time in Kuala Lumpur.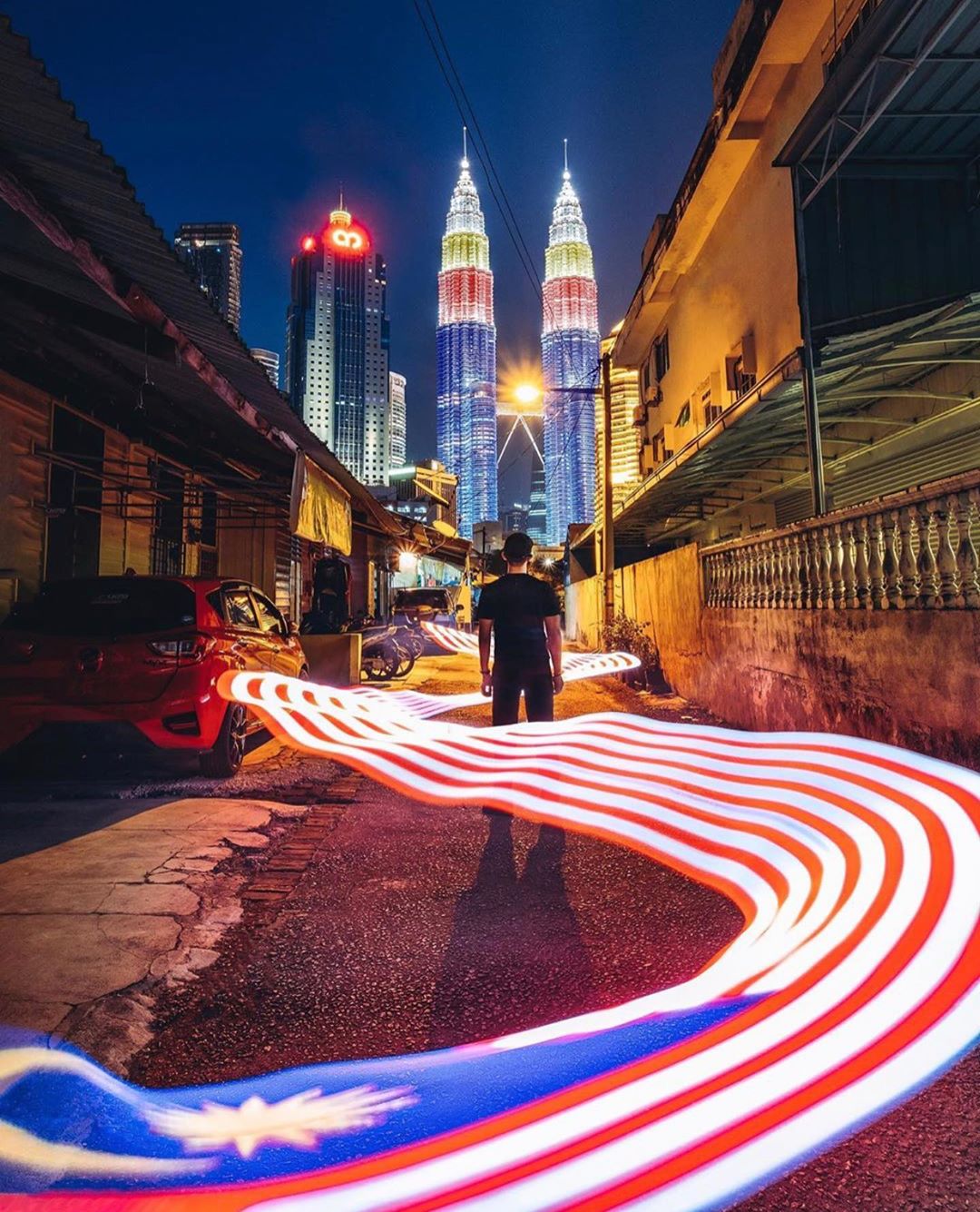 Recently, videos of how a Malaysian photographer that is Patrick Teow that uses only 1 LED light to recreate the image of Jalur Gemilang become viral throughout all social media platforms. His effort to produce such amazing end product through his images is so respectable and his product also very stunning.
A rainy evening, a big puddle of water, the twin towers as the backdrop. Perfect for more jalur gemilang lightpainting. Shot on @vivo_malaysia X50 Pro, using @HiFotorgear magilight. 🇲🇾❤️🇲🇾 Selamat Hari Malaysia. pic.twitter.com/WSReotDs3J

— Heartpatrick (@heartpatrick) September 15, 2020
Patrick Teow who is a KL-based photographer said that the purpose for him doing this is to show everyone out there the contrast that exists between the roots of KL (kampung baru) that have existed for so long and also the modern KL city that is still rising to catch up with the modernization nowadays.
He mentioned, "I wanted to create a photo that contrasts the humble heritage roots of KL against its modernity, to help remind fellow KLites and Malaysians in general of how far we have come as a nation, as we celebrate the country's birthday". He also added, "So the kampung baru back alley foreground with our iconic twin towers at the back is a great location for this".
These are some other great photos created by this very talented photographer:
https://www.instagram.com/p/CFJLcNVJ4vu/
https://www.instagram.com/p/CE–60KJBQA/
https://www.instagram.com/p/CEikDd4JNd1/