With the shared vision to contribute towards the revitalisation of the Asian content ecosystem powered by Malaysian creative minds, leading pan-Asian on-demand video streaming platform iQiyi has partnered with homegrown production company Longhouse Films to launch My Ofis on 26 May 2022. Incorporated with e-commerce via QR Code, My Ofis is a unique iQiyi global exclusive office-themed comedy drama set to pave the way for a new content consumption ecosystem with the "watch, scan & buy" concept.
The newly introduced concept empowers viewers to conveniently make purchases from what they see on screen instantly that integrates advertising and seamless sales conversion. With its e-commerce ecosystem powered by JOCOM: YOUR POCKET SUPERMARKET, a home-grown e-commerce app, consumers can simply scan the QR code which appears alongside a product placement in the drama and be seamlessly directed to the e-commerce page on the JOCOM app on their smartphones to make their purchase and have it delivered straight to their doorstep.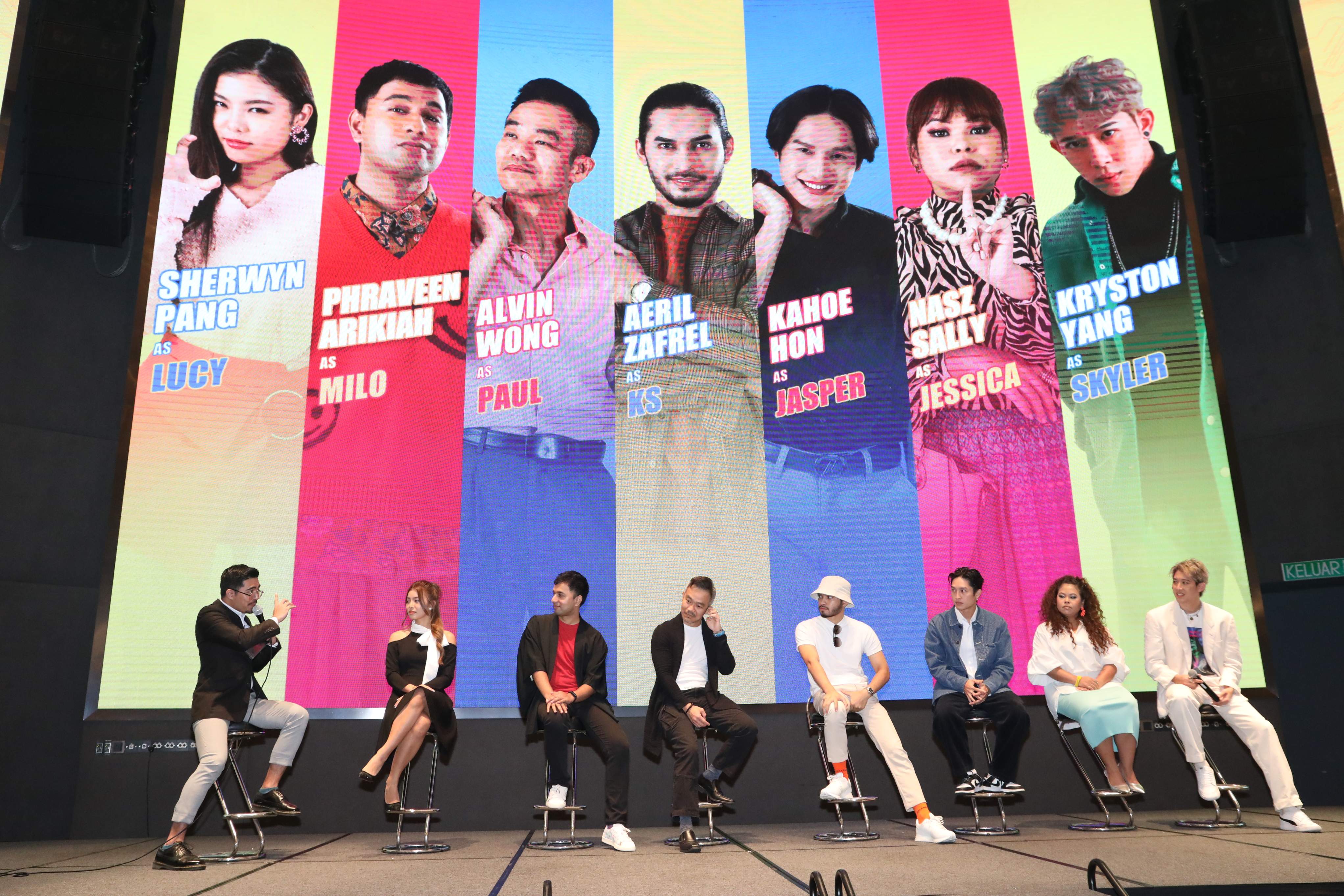 "Together with our partners Longhouse Films and JOCOM, we aim to work towards shaping a new content ecosystem fitting for today's digital age, that empowers traditional brands and sellers to further digitalise through entertainment. My Ofis will open doors to more opportunities in bridging entertainment and eCommerce to support local brands, advertisers and marketers," said Dinesh Ratnam, Country Manager of iQiyi Malaysia, Singapore and Brunei at the My Ofis press conference held at EQ Kuala Lumpur, the official on-ground event partner.
Both iQiyi and Longhouse Films are committed to contributing towards revitalising the Asian content ecosystem, powered by Malaysian creative minds. Working in tandem with each other, the organisations aim to spotlight Malaysia at the pan-regional content ecosystem by leveraging iQiyi's global reach across 191 countries and Longhouse Films' international production capability and connections for premium Malaysian entertainment content.
"Longhouse Films was founded to bring back our Malaysian overseas talents and together we present the best of Malaysia to the world. The reason we are called Longhouse is because Longhouse is a place where people and family gather to share and work together. With the founder of Longhouse Films, Jon Chiew, the producer of My Ofis Jet Chiew, and my 20 years of global experience in talent management, distribution and production expertise, we aim to shape the content landscape with new genres and experiences for Southeast Asian audiences while creating a sustainable ecosystem in the Malaysian creative industry. My Ofis is also a testament to our commitment of putting Malaysia on the map while showcasing our talents, culture and language to the international audience. We will be launching My Ofis: Season 2 soon. Therefore products who intend to go digital, let's talk," said Dianne Tan, Managing Director, Longhouse Films.
Premiering on 26 May 2022, My Ofis is an office-themed comedy drama that centres around the challenges of an intern, Jasper, a rockstar wannabe who chooses to let go of his boy band/heavy metal fame to support his grandmother by turning to corporate life. Jasper soon discovers the chaos and crazy antics of ordinary work life, romance and the struggles of office politics all the while yearning for a life on stage and to be in the limelight.
A 100% authentic modern Malaysian story, My Ofis, hits all the sweet spots as the iQiyi global exclusive title mirrors the going-back-to-office life after two years of the pandemic that would resonate with the local and global office. Created and presented by Malaysia's best and homegrown talents, on and off screen, it stars Aeril Zafrel, Kahoe Hon, Nasz Sally, Alvin Wong, Sherwyn Pang, Pearlly Chua, Sharifa Zhaharah Said Jan Aljeffri, Roana Bugo, Kryston Yang, Rezki Khirat and more.