In recent years, face masks have become part of our daily lives under the pandemic. Wearing a mask all day inflicts skin with effects caused by heat and friction. The humid environment imposed onto skin stimulates sebum secretion and creates a breeding ground for bacteria. Increased oil secretion, germs and dead skin cells cause imbalance of your skin's microbiome. This results in various skin problems, including redness, acne, enlarged pores and dullness— commonly signs of "maskne".
What is Skin Microbiome?
Skin microbiome plays an important role within the physical body's microsystem, which is composed of trillions of good and bad bacteria on the skin surface. To retain a beautiful, healthy and glowing complexion, it is essential for skin's microsystem to remain balanced. Additionally, pollution, UV rays, climate change and daily stress contribute to microbiome imbalance, causing dullness, redness, discomfort and blemishes.
Formulated in Switzerland, EVOLCARE's products are designed by global skincare experts using only 100% natural actives and harm-free ingredients from around the world to create natural, highly effective and safe formulas. To alleviate maskne, EVOLCARE has launched the 100% vegan-friendly Biotics Series comprising the Harmony Revitalising Toner, Rosé Probiotic Serum and Serene Prebiotic Gel Cream, which combine prebiotics (e.g. Alpha-Glucan Oligosaccharide, Inulin, Fructose, etc.) and probiotics (e.g., Lactobacillus Ferment Lysate, etc.) from natural sources, promoting healthy bacterial growth integral to skin's health and radiance.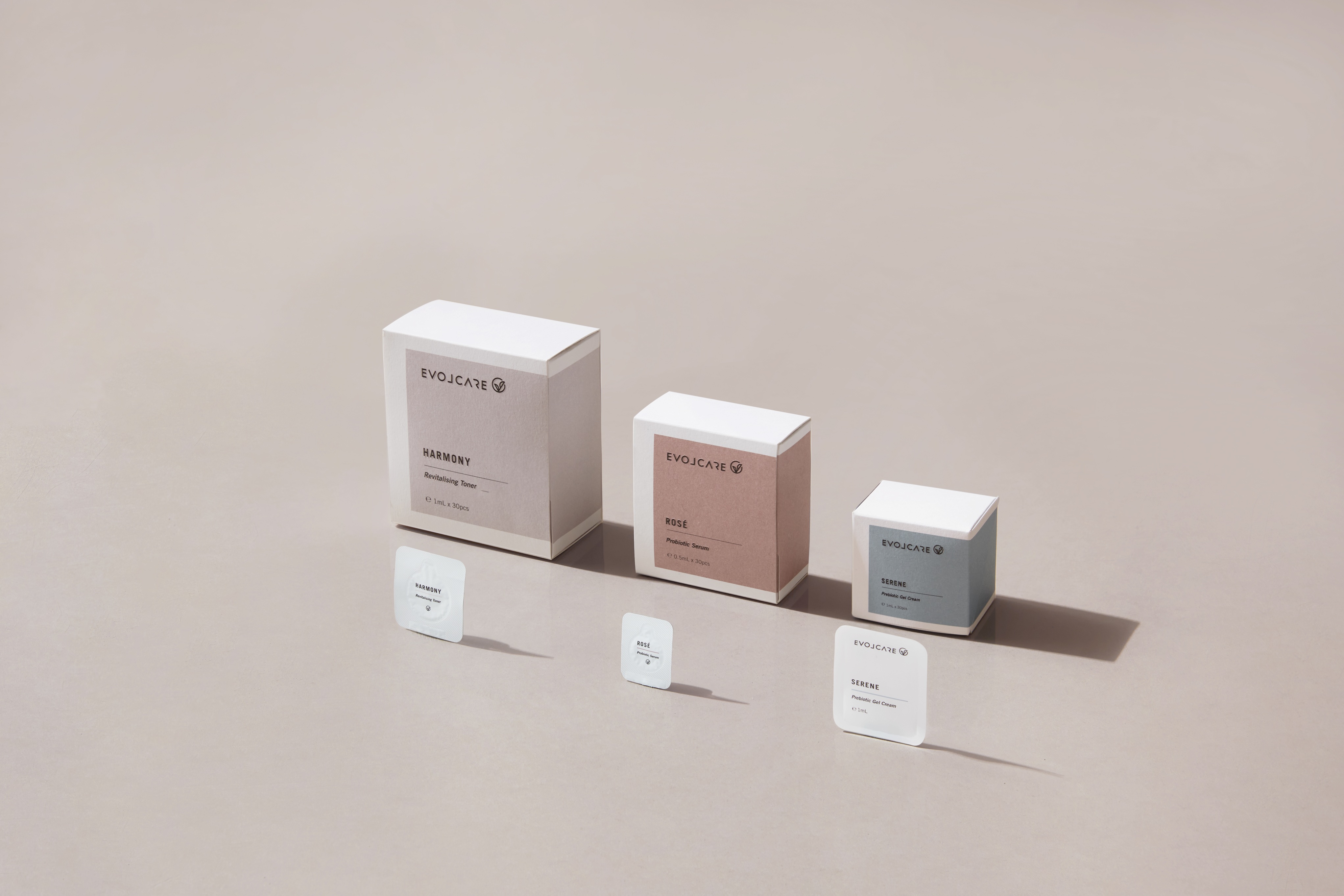 STEP 1 – TONER: FIND YOUR BALANCE
Hydrate and restore skin's balance for a boosting effect as part of the Biotics Series routine Harmony Revitalising Toner MYR100 (1mL x 30pcs)
A balanced microbiome is essential for a healthy and radiant complexion. To restore the natural pH value of the skin is to help prepare it for the next steps of the skincare ritual. As part of the Biotics Series, the Harmony Revitalising Toner is packed with prebiotic (Alpha-Glucan Oligosaccharide) and probiotic (Lactobacillus Ferment Lysate) ingredients in its formula, to help align skin's microbiome and reduce redness, restore smoothness and clarify the complexion. These are formulated together with Alpine Rose Extract to protect the skin from oxidative stress while moisturising the skin whilst soothing irritation. The toner is also enriched with cuticle-softening Fig Extract which reduce the activity of the sebaceous gland, inhibiting enlargement of pores and generating a smooth and radiant complexion. Maclura Cochinchinensis Leaf Prenylflavonoids helps soothe inflammation and reduce acne issues. The gel-water formula makes application seamless with its pleasant, indulgent texture. After 15 consecutive days of application, results show that the proportion of good bacteria (Actinobacteria and Firmicutes) on the skin has increased by 21%, fortifying skin's microbial flora with a layer of defence.
Application: Use one dose per application. Apply on cleansed and dry skin. Pat onto face and neck with fingertips or smooth over with a cotton pad on dry or red area until fully absorbed (avoiding the eye area during application). Finish off with the Rosé Probiotic Serum and Serene Prebiotic Gel Cream. Feel fresh, revitalised and balanced.
STEP 2 – SERUM: FEEL THE DIFFERENCE
Repair and rejuvenate skin cells to restore the skin's health and clarity Rosé Probiotic Serum MYR185 (0.5mL x 30pcs)
Formulated with probiotics (Lactobacillus Ferment Lysate), the Rosé Probiotic Serum helps rebalance the microbiome to restore skin's natural glow. Together with Rosa Damascena Flower Water, Saccharide Isomerate and Hyaluronic Acid, it further helps soothe skin irritation caused by aggressions, unveiling a regenerated and refined look. In addition, Bisabolol extracted from plants helps protect the skin from irritation and inflammation, while Sunflower Seed Oil strengthens the skin barrier, offering relief to skin issues caused by maskne and environmental stressors like UV rays and pollutants. The dewy and lightweight texture facilitates fast absorption without residue. After one week of use, results show a significant increase of 18% hydration, extending skin with a healthy and glowy finish.
Application: Use one dose per application. Evenly smooth product over face and neck. Gently massage until fully absorbed (avoiding the eye area during application). Pair with the Harmony Revitalising Toner and Serene Prebiotic Gel Cream. Feel the difference.
STEP 3 – GEL CREAM: SMOOTH TO THE TOUCH
Restore a healthy and balanced microbiome for youthful looking skin Serene Prebiotic Gel Cream MYR160 (1mL x 30pcs)
The Serene Prebiotic Gel Cream contains prebiotics (Inulin, Fructose) and natural actives that help strengthen the microbiome and soothe irritated skin. Formulated with Vitamin E and Echinacea Extract, the gel cream strengthens the oxidising power and immunity of the skin for better protection from environmental damage, targeting fine lines. In addition, Apricot Kernel Oil and Sunflower Oil help soften and nourish affected areas caused by maskne, as part of a rejuvenated effect. With the help of various types of Hyaluronic Acids, this velvety gel cream is guaranteed to help skin feel soothed and moisturised once more.
Application: Prep skin with the Harmony Revitalising Toner and Rosé Probiotic Serum. Then, use one dose per application. Evenly smooth product over face and neck (avoiding the eye area during application). Gently massage until fully absorbed. Feel at peace.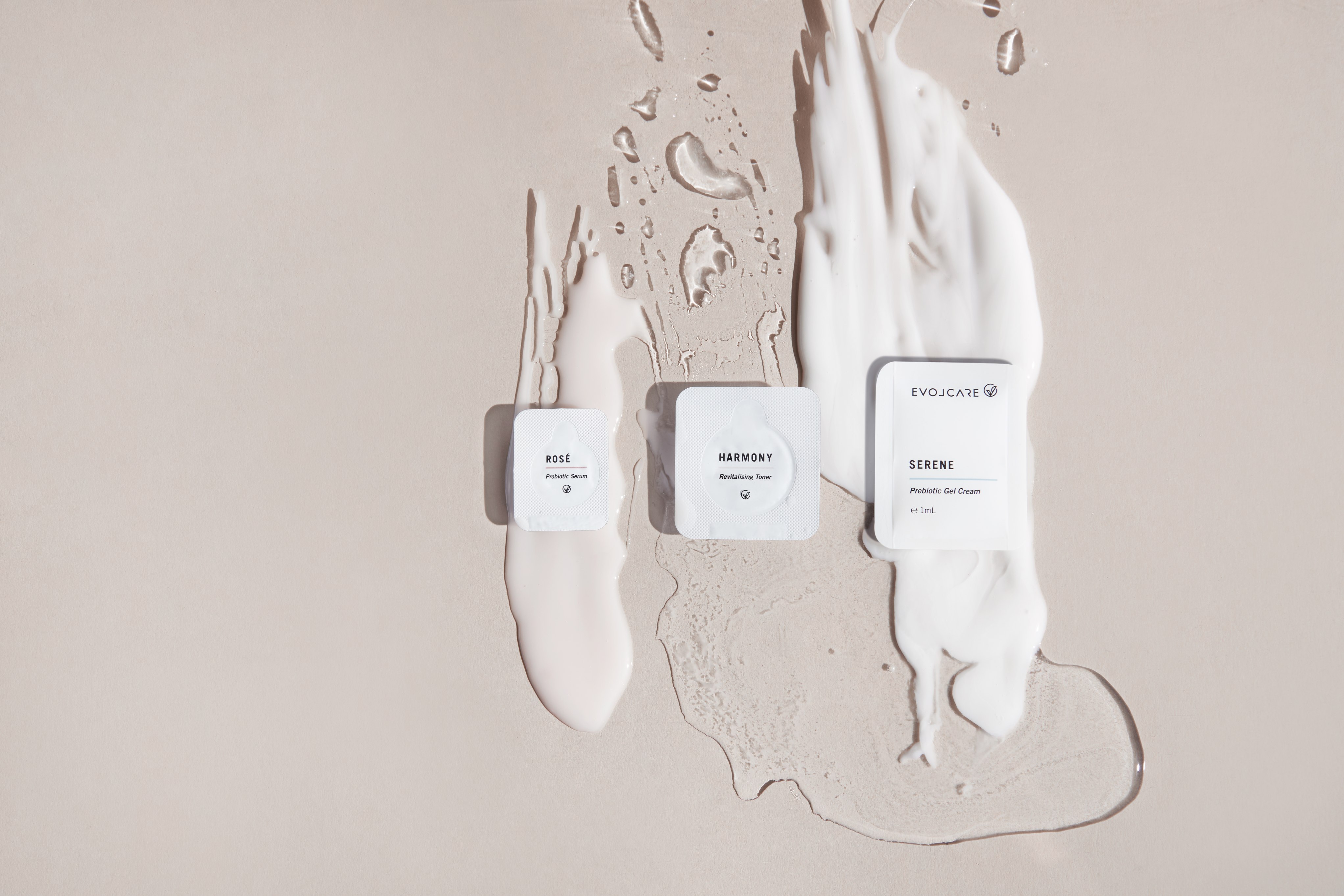 Signature single dose packaging
Effective | Fresh | Hygienic | Convenient
EVOLCARE's products are uniquely designed and packaged in single doses, to ensure the efficacy and hygiene are kept at the maximum level, minimising the use of synthetic preservatives. It is also convenient for modern customers who are always on-the-go. Whether it is for a post-workout freshen up, inflight hydration boost, date-night touch-up or weekend glamping and staycation essential, EVOLCARE's products rise to the occasion anytime and anywhere.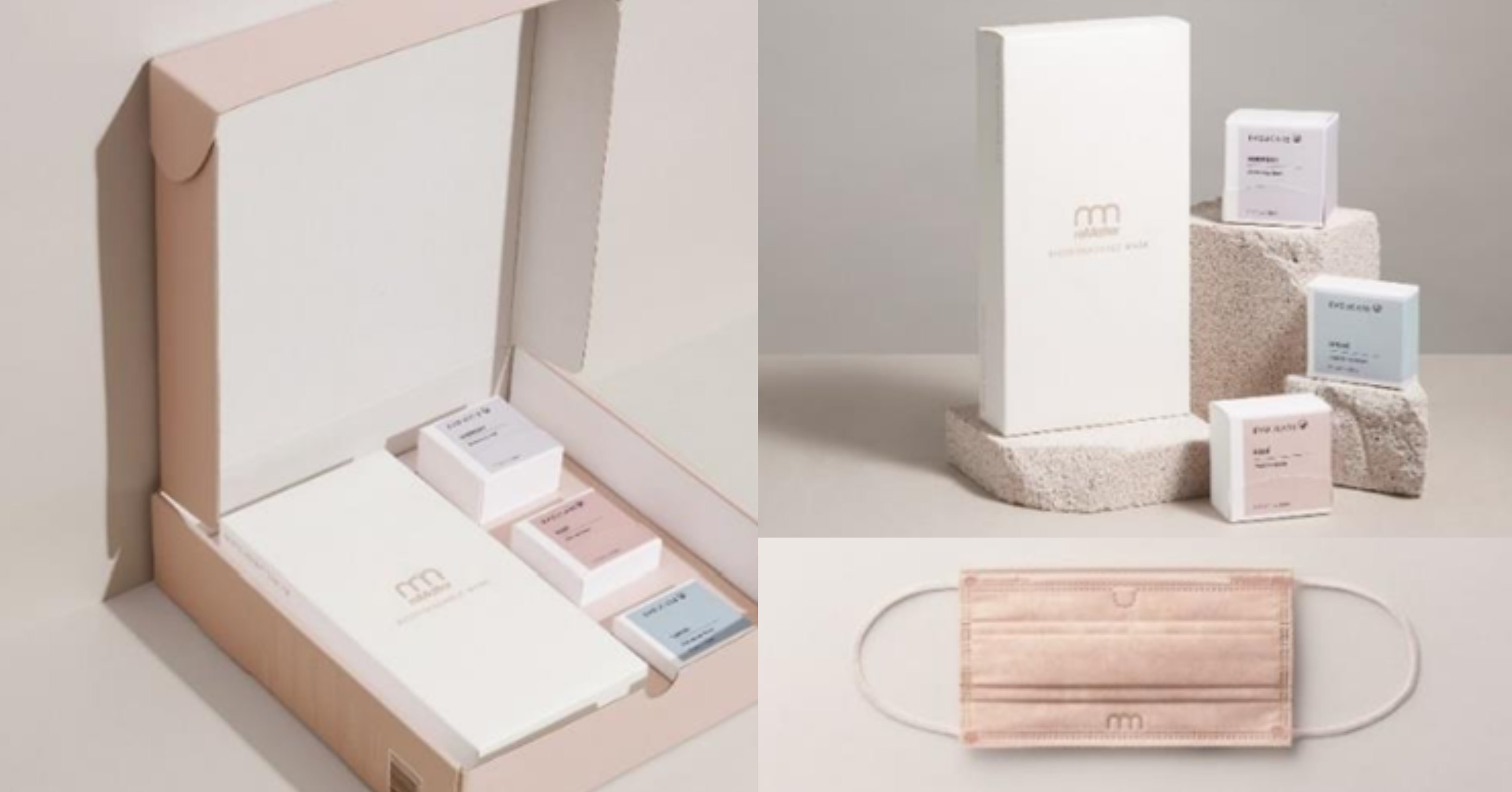 Limited Edition EVOLCARE x reMatter Biotic Series Mask Set
ReBalance your skin; ReStore our planet
EVOLCARE not only cares for the balance of your skin microbiome, but also the future of the planet. When the brand was launched, the EVOLCARE Foundation was founded simultaneously. It partners with established non-profit organisations to support various environmental projects.
Concerned about the medical waste resulting from the use of disposable masks during the pandemic, EVOLCARE joined hands with reMatter, Hong Kong's first biodegradable mask brand, to co- create the limited-edition ReBalance; Restore set. This advocates the brands' commitment towards better protection – both for our skin and the planet.
Featuring the toner, serum and gel cream in EVOLCARE's Biotic Series, along with reMatter's biodegradable Mask Pack, the set represents the ultimate solution for maskne while protecting your general wellbeing. Balance your skin with the Harmony Revitalising Toner as the first step to protect and restore your skin's microbiome. Target skin issues with the Rosé Probiotic Serum, which helps treat and reduce acne, blemishes and signs of inflammation. Finish off the routine with the Serene Prebiotic Gel Cream to restore a good microbiome balance, unveiling a glowing and healthy complexion.
The limited-edition set includes 10 biodegradable ASTM Level 3 reMatter masks in a new colour. With the exception of the metal nose piece and the ear loops, all 3 layers of the mask and the packing materials are made with biodegradable materials. After the used masks are discarded and sent to the landfill, the waste will biodegrade in an oxygen-free environment and turn into carbon dioxide, water and other non-poisonous gases in about 5 years. This will greatly reduce the load on the environment while protecting the health of human beings and nature.
Mask set includes:
(MYR140 | Launch Date: May 2, 2022, available at both Online and Retail Stores)
Harmony Revitalising Toner (1mL x 10pcs)
Rosé Probiotic Serum (0.5mL x 10pcs)
Serene Prebiotic Gel Cream (1mL x 10pcs)
reMatter Biodegradable ASTM Level 3 Mask (10pcs)