Pandora Malaysia proudly presented the Summer Collection 2022 on 15 June at The Rabbit Hole, Kuala Lumpur from 3pm-5pm with invited medias and influencers.
The Pandora Mid-Summer Event 2022 officially kickstarted with a welcome note from the emcee to share warm greetings to all invited guests who are present for the event. "The collection reflects the beauty and uniqueness of the types of animals that coexist in the ocean. Also, if you look around, you'll see fruit charms that capture the freshness and energy of summer too," said Pandora Malaysia's Marketing Manager, Satvinder Kaur about the newest Pandora Moments collection in her speech.
Subsequently, a more detailed introduction of the summer collection was presented highlighting two main collections. First was the Pandora Moments collection inspired by the ocean and summer stories fabricating the perfect tropical dream for those who wear the jewellery. This collection purely accentuate the vivid and lush colours of summer with charms like the Lemon Slice Sparkling Fruit Dangle Charm, the Murano Glass Pink Sea Turtle Charm and a fan favourite, the Murano Glass Bubble Tea Dangle Charm. Not to mention the super unique colour-changing Chameleon Dangle Charm that changes colour based on the temperature.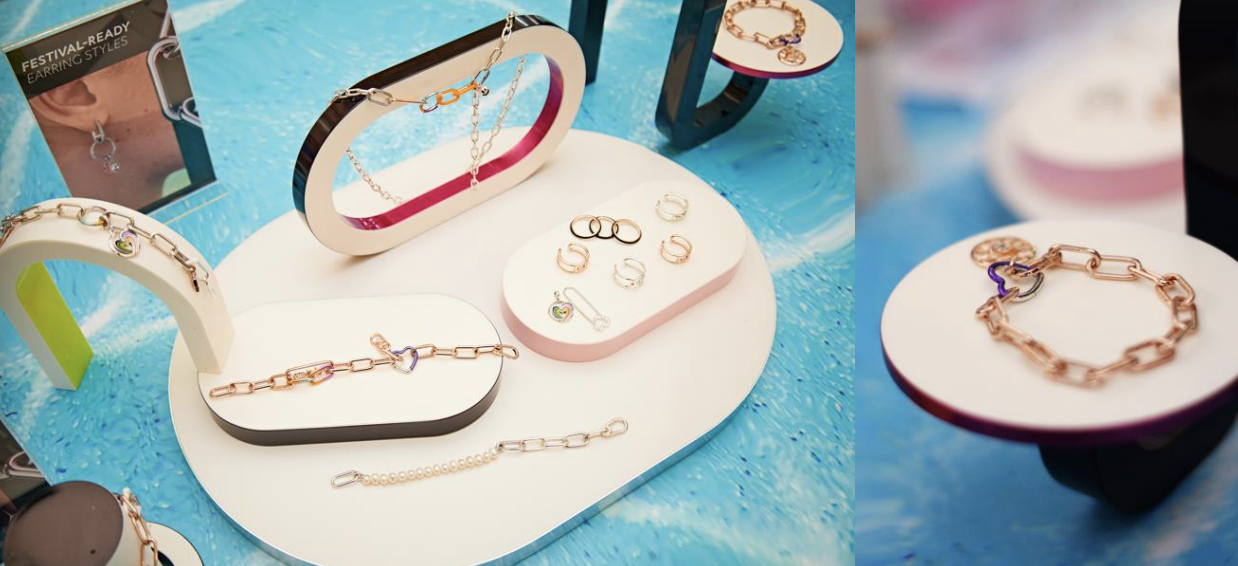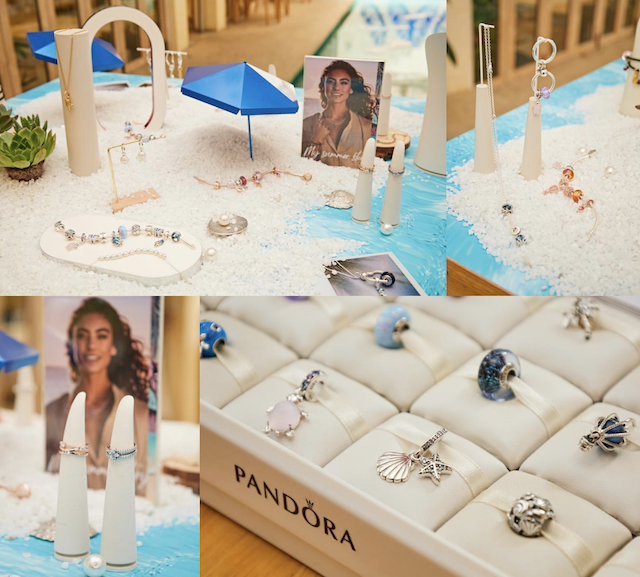 Next, it is about the Pandora Me collection which focuses on the festival mode, inspired by music, energy and vibrant colours. Influenced by the 60's and 70's vibe, pieces like Pandora ME Sun Power Medallion and Pandora ME Rainbow Heart of Freedom Medallion are designed. Pandora ME is a journey of self-expression along with colourful styling accents, connectors, mini dangles and links. This collection is a mindset created by the energy of discovering, the energy of playing with style and the energy of connecting with people.
The event then continued with a live styling session featuring influencer, Ms Nikki Dhillon who was adorned with a fun summer day look with jewellery from the Pandora Moments collection and a second edgy night look with Pandora ME collection.

All guests also enjoyed fun-filled activities like the paint "My Summer Story" workshop where guests can paint their summer memories inspired by Pandora's newest collections on a mirror, a unique token they can bring home as an unforgettable reminiscence of this fruitful event.

Aside from that, guests were also given the opportunity to "Customise Your Own Bracelet" where they can experience creating personalised combinations of bracelets and charms to express their very own styles.

All guests also enjoyed the summer inspired food and fresh mocktail drinks throughout the entire event.