The global premiere of '(PLASTIK)' gave audiences a glimpse of a terrifying plastic-polluted future seen through the eyes of a child. The film has a visual narrative that is both heart wrenching and warming in equal measure; yet the message is clear and simple; act now to beat plastic pollution by saying no to single-use plastic.  Launched in conjunction with World Environment Day, the short-film was a timely reminder that we have #OnlyOneEarth and there is an urgent need for people to "live sustainably in harmony with nature".
Directed by Philip Rom and produced by Sean Lin of Studio Birthplace, the short film features a young girl viewing the world through a plastic bottle, letting her imagination blend with reality to witness how human's relationship with single-use plastic may turn into something more sinister if left unchecked. 
"(PLASTIK) highlights our indifference towards the issue. Through the eyes of Aisya, the very talented 10 year old actress, we see her represent a younger generation waking up and seeing this indifference and mess, and we see her journey from being unaware to becoming aware and driving change," said Sean Lin, co-founder of Studio Birthplace and producer of (PLASTIK).
(PLASTIK) is supported by the UN Environment Programme, as it amplifies the UNEA 5.2 resolution, when 175 member states unanimously agreed to develop a legally binding agreement to end plastic pollution by the end of 2024. The film was inspired by an online campaign by the UN Environment Programme's SEA circular project and MeshMinds, which featured sustainability advocates across South-East Asia who used a digital toolkit to promote individual and collective action to combat plastic pollution in the region.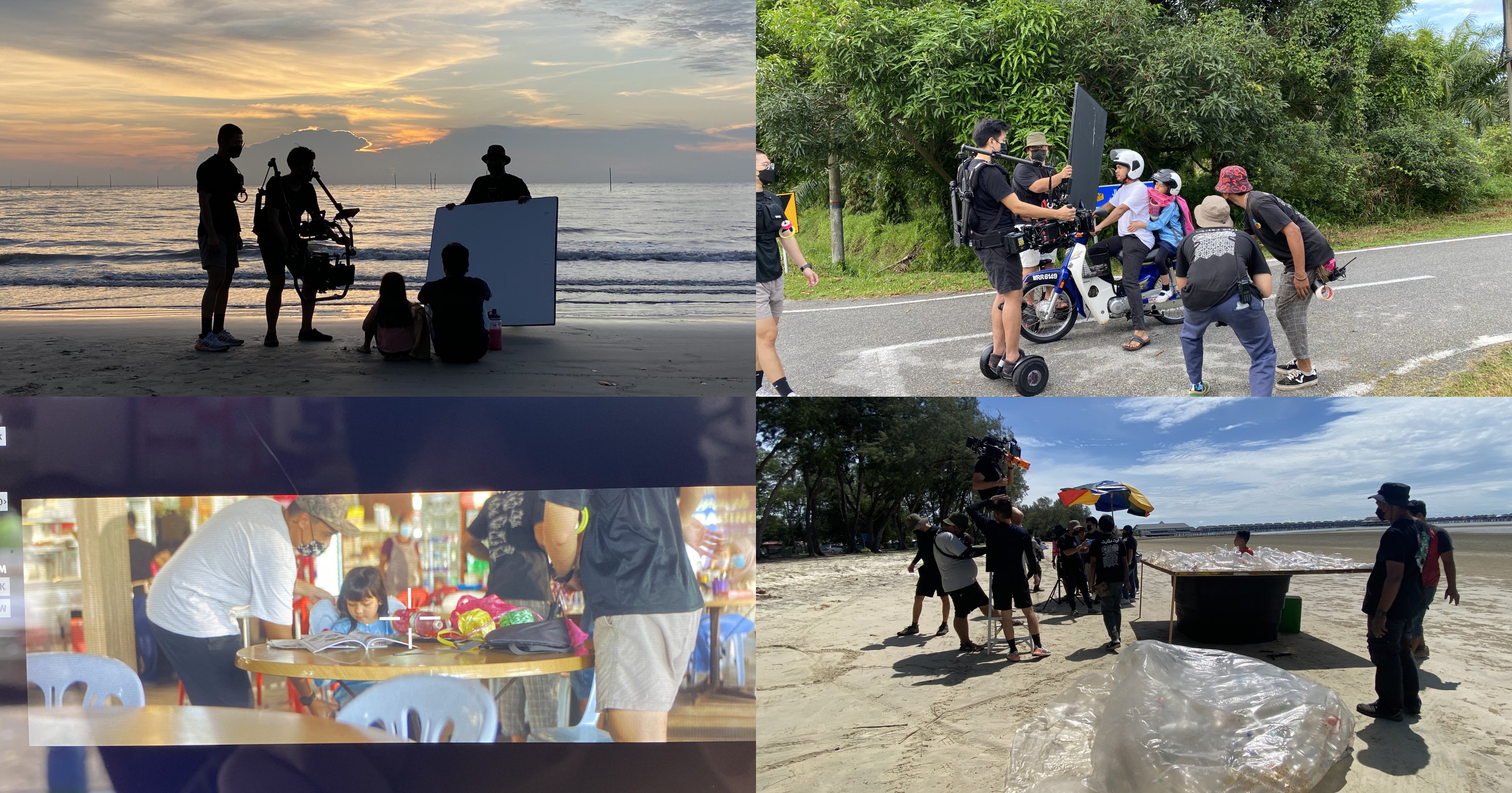 During the production in Sepang, Malaysia, as part of Studio Birthplace's sustainability practices, the filmmakers minimised their impact of production to the environment by restricting single-use plastics on setand carbon emissions from transportations during filming were calculated and compensated 150% through tree-planting. 
What further tugged the heartstrings of the film's audience was the nostalgic, ballad-like original soundtrack. The track, 'Just A Dream', was composed by Malaysian artist, MKNK and performed by JSN.
"To survive and evolve, humankind has had to learn by imitating the actions of other humans. We learn by watching and then doing. Films have the power to effect social change by impactful and compelling storytelling. We hope that in producing a short film with a fully South-East Asian cast and crew we can deepen engagement and catalyze long-lasting behavior change amongst the region's youth audience to take individual and collective action to end plastic pollution," says Kay Vasey, Founder of MeshMinds and Executive Producer of (PLASTIK).
Such climate action was discussed in a stirring panel discussion on 3 June 2022 that followed the premiere of the short-film that deliberated the implications of plastic pollution and exchanged ideas to ignite behavioral change in the region to say no to single-use plastic. The panellists included Isabelle Louis – Deputy Regional Director of UNEP Asia-Pacific Office, Sean Lin – Co-founder of Studio Birthplace, Kathlyn Tan – Co-founder of Coastal Natives, Sydney Steenland – Founder of Sea Monkey Project and Cher Chua Lassalvy – Founder of Tengah Island Conservation, along with a special message from H.E Jon Åström Gröndahl – Swedish Ambassador to Thailand.
"The tone of the film was very clever. It doesn't shy away from the issue of the plastic crisis. It has haunting elements but at the same time, it has its moments of being light-hearted with amusing moments, which I think viewers (who are new to the topic of plastic pollution) might need," said Kathlyn Tan, Co-founder of Coastal Natives.
A key message that the panellists shared is the importance of outreach and education both within South-East Asian communities as well as Western societies, in order to understand the issue at hand.
"There's a lack of education about how plastic gets into the ocean. We have quite a few projects lined-up which are mostly about keeping people educated but also ensuring that plastic doesn't end up in the ocean in the first place. That's our big goal," said Sydney Steenland, Founder of The Sea Monkey Project.
This notion is supported with a striking analogy from Cher Chua Lassalvy, Founder of Tengah Island Conservation – "Beach clean-ups are great but they're a little bit like mopping up the floor when the tap is still running and the bath is overflowing. A lot of the work that we do, and this film can contribute to that, is outreach into communities and working with businesses."
"(PLASTIK) is released at a timely moment, as it is becoming increasingly important to reach the consumers and the decision-makers with a message that we can all relate to in our day-to-day (lives). I hope the film can be distributed to schools and allow children to be inspired by local sustainability advocates who are addressing the plastic pollution problem," said Isabelle Louis, Deputy Regional Director of UNEP Asia-Pacific Office
The power of individual action was emphasized both in the film and across the panel as well. Similar to the protagonist in the short film, each individual has the capability to create a ripple effect that could change the world's course towards a more sustainable future. Be inspired by the provoking short-film, (PLASTIK), online and spread the word about (PLASTIK) on social media!
We must act now to beat plastic pollution to secure clean seas for all future generations because we have only one Earth. Join this movement led by inspiring sustainability advocates from South-East Asia. Choose one simple habit to avoid single-use plastic, sustain it for 100 days and keep that habit for life. Tag @meshminds and @studiobirthplace on Instagram and share how you are living sustainably in harmony with nature!