CoolBlog invites everyone to experience summer in a drink with its brand new Love Coconut range of smoothies, available for a limited time only. The range consists of three rich, refreshing flavours to try, which are Coco Delight, Coco Loco, and Coco Yammy. 
The season of summer reminds us of a hot fun filled holiday at the beach sipping a refreshing coconut drink, to which inspired the making of the coolest new summer smoothies by CoolBlog. Made with premium ingredients that will transport you straight to the beach with every sip of the smoothie, at an affordable price.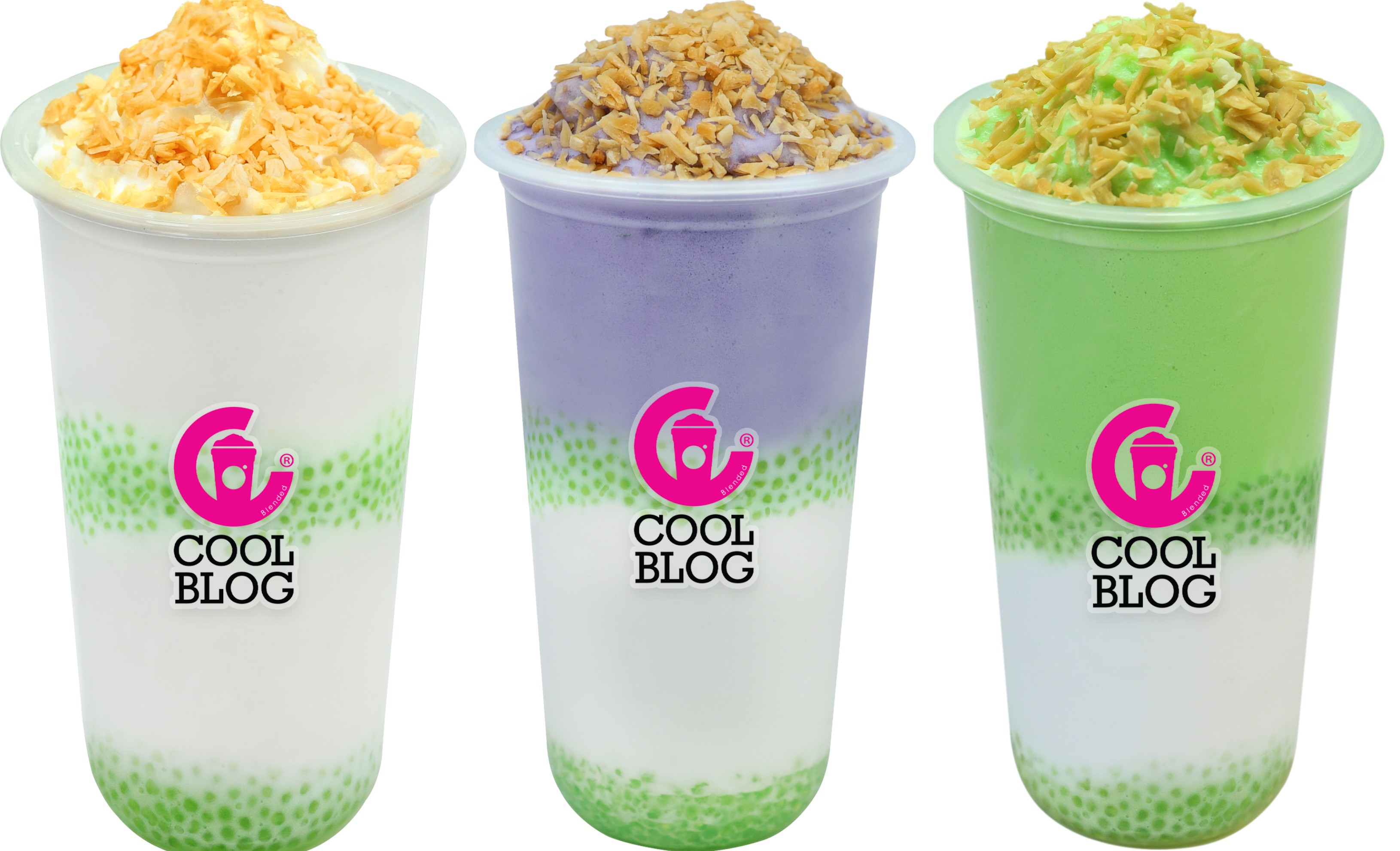 Every delicious coconut smoothie is topped with toasted coconut flakes and paired with Malaysian's favourite favours such as vanilla, pandan and yam that enhances the refreshing coconut taste.  The Coco Delight smoothie is made with vanilla and coconut, a traditional blend that satisfies our sweet tooth, pandan and coconut is the two main ingredients for the Coco Loco smoothie, and lastly for those who like a little adventure try out the Coco Yammy made with yam and coconut. 
Whether you're craving for a drink to quench your thirst or to cool down on a hot afternoon, the Love Coconut smoothies will definitely leave you satisfied. You can enjoy it with your family and friends on your vacation OR as a treat to yourself even if you are not able to take time off. 
CoolBlog will be giving away  exclusive CoolBlog merchandise for your next vacay, so do remember to join a series of fun Love Coconut contests designed just for you! It runs from 1 August 2022 – 12 September 2022, and here are the simple steps to join: 
Purchase any Love Coconut range drink and tell us which is your favourite drink and why in your caption

Post a picture or content on your Facebook and/or Instagram profile. Be sure to set your post or profile to be publicly viewable. 

Tag @coolblogmalaysia in your post and include the hashtag #LoveCoconut

Like and follow CoolBlog on Facebook and Instagram.
** Terms and conditions apply. The organiser reserves its absolute right to amend the contest period and mechanics at any given time without prior notice. Organiser's decisions will be final.
Be sure to stay up-to-date with exclusive deals and promotions by following CoolBlog on all our social media platforms!
For more information, please visit: 
Official website: www.coolblog.com.my
Facebook page: www.facebook.com/coolblog.my
Instagram page: https://instagram.com/coolblogmalaysia
Official hashtags: #CoolBlog #LoveCoconut #StayInLoveWithCoolblog