The Secrets of The Raknus Selu Trail! Malaysians can now explore the ancient roads and uncover intricate customs and stories of Hakka heritage through AXN Asia's latest original cultural adventure production that is Secrets of the Raknus Selu Trail. A KC Global Media, Asia's leading entertainment network, and Taiwan's Hakka Affairs Council have co-produced Secrets of the Raknus Selu Trail, where this one-hour docutainment special will premiere on AXN Asia Networks including the global release of an exclusive four-part podcast series of the same title on 27 September across leading audio streaming platforms such as Astro Radio's SYOK app, Spotify, and Apple Podcast.
No longer shrouded in mystery, KC Global Media is inviting everyone to tune in and explore the historical Hakka culture and heritage, hosted by veteran British photographer, Chris Stowers, and award-winning Taiwanese food and travel writer, Danny Wen Shi-Kai. The 300-year-old Raknus Selu Trail has been stitched together from old trails, farming roads, and narrow hiking paths where these historical trails have witnessed the historical bond between the Hakka and aboriginal people. The Secrets of the Raknus Selu Trail also takes viewers on a heart-warming journey as Chris and Danny explore the heart and soul of the varied and diversified Hakka people of multiple generations through in-depth interviews, including stories of their passion to create and promote the Hakka culture and the ancient route in their respective locations to the world.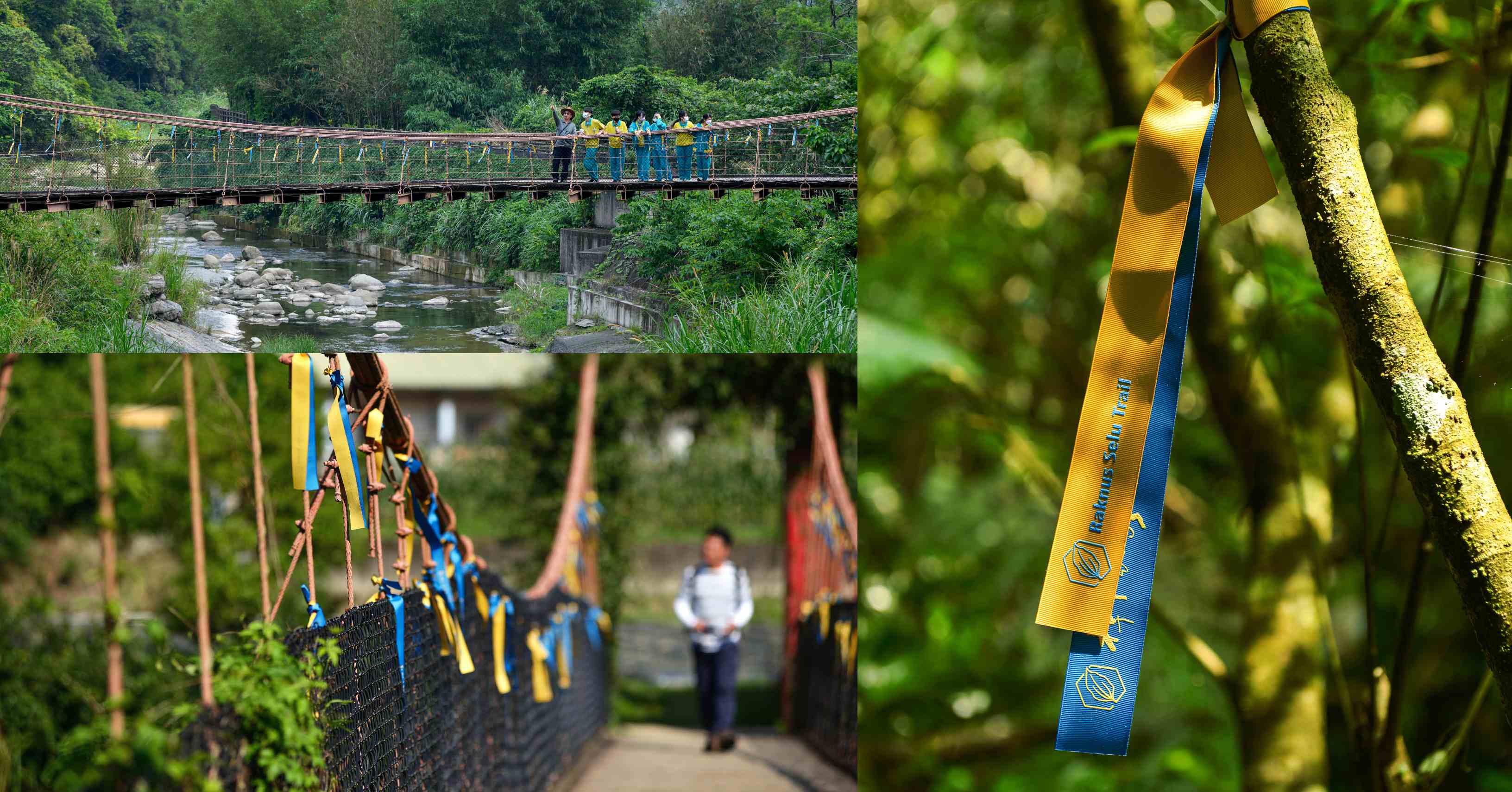 The Secrets of the Raknus Selu Trail has also been included as an official selection of World Trails Film Festival, an international non-profit network highly regarded by international travellers and filmmakers on the commitment towards sustainability and enjoyment of nature, culture, and adventure.  
But wait, there's more!
AXN Asia will also shine the light on some lesser-known Hakka personalities in Southeast Asia on its social media platforms – who are championing their culture and keeping it alive for the next generation. Malaysians can look forward to stories of renowned Hakka food blogger, Joshua Tsi who shared cultural stories through his social media platforms, and life coach Kar Fei, who enveloped Hakka values in his motivational talks. To understand more of their inspiring stories, make sure to follow @AXNAsia on Facebook, Twitter, Instagram, Youtube and Tiktok!
So, keep your eyes peeled and ears wide open as there are many secrets and wonders waiting to be revealed for the first time worldwide through AXN Asia (ASTRO Channel 701 HD and unifi TV Channel 453) and its four-part podcast series on leading audio streaming platforms (Astro Radio's SYOK app, Spotify, and Apple Podcast). Don't worry if you missed the premiere, as you can still catch the global release of this production on AXN Asia's Youtube Channel, the next day on September 28! 
Head over now to AXN Asia's Youtube Channel to get a glimpse of the Secrets of The Raknus Selu Trail: https://www.youtube.com/playlist?list=PLOrN4ZFg3WRrTEKnwAj1koDgRVu7hAyVe. For more information on AXN Asia, please visit http://axn-asia.com/.