The brand  NEW KFC Hot Teh Tarik is formulated with KFC's special recipe making it creamier, richer, and frothy lickin' good! The nation's favorite beverage is now available at the nation's favorite fried chicken brand – KFC, to add more oomph to your every meal! Confirmed tertarik!
"Teh Tarik is a versatile drink that never fails to complete a meal no matter what the pairing dish would be. Whether you're looking for a wholesome meal or a refresher when you're on the go, our brand NEW KFC  Hot Teh Tarik that's light in texture and strong in flavor will surely make for a great pick-me-up drink! We recommend having it with our breakfast meals, especially with our Nasi Lemak KFC range for a true finger-lickin' good Malaysian dish," said Chan May Ling, Chief Marketing Officer of KFC Malaysia.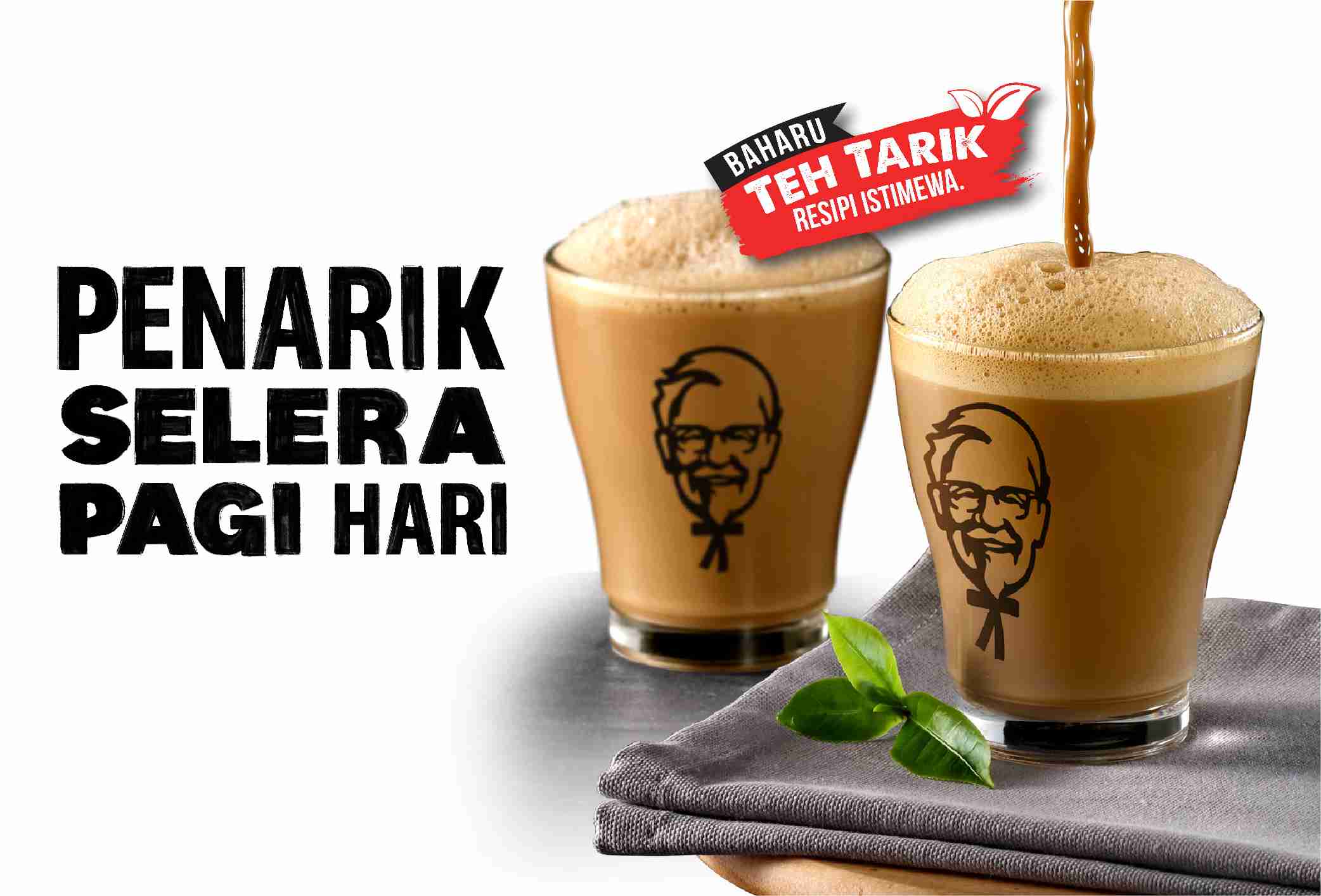 KFC Hot Teh Tarik is available all day at all KFC restaurants nationwide starting at RM4.20. A match made in heaven, it also comes in a set with our Nasi Lemak KFC breakfast meals – paired for you to kickstart your day with a hearty meal! 
Get them now via in-store and drive-thru! For more information, visit www.KFC.com.my or download the  KFC app.
About QSR Brands (M) Holdings Bhd (QSR Brands): 
A franchisee of over 850 KFC restaurants in Malaysia, Singapore, Brunei, and Cambodia, QSR is also the operator of  Pizza Hut in Malaysia and Singapore, with more than 500 restaurants and delivery concepts in Malaysia and Singapore.  In addition to its restaurant operations, it is extensively involved in breeder and contract broiler farming, hatchery,  poultry production, and processing as well as a host of ancillary businesses including baking, commissary, and sauce production. This makes QSR the first and only fully integrated food operator in Malaysia. QSR Brands and its subsidiaries guarantee full halal compliance to customers in all of the Group's markets. Every aspect of the food manufacturing process follows strict controls and accepts only certificates recognized by the Department of Islamic  Development Malaysia (JAKIM) and strictly adheres to MS1500:2009.