KFC Malaysia is bringing explosive taste to its fried chicken that'll surely  ignite your senses and put your spice tolerance to test. Joining the iconic Original Recipe and Hot & Spicy,  exclusively for a limited time only, is the brand-NEW KFC Extra Spicy & Crispy! 
Even spicier and crunchier with dynamic flavours that will sizzle your taste buds, KFC Extra Spicy & Crispy  dialled up the spice-o-meter by a few notches, made for spicy-loving Malaysians. To create this new flavour  sensation, fresh chicken pieces are marinated in a new marinade recipe, then double hand-breaded with  our new seasoning mixes giving a crispier coating to the exterior while retaining juices on the inside.  
"To fulfil our promise of always serving you a finger lickin' good meal, we are always burning with desire to innovate our products that'll add extra spice to your life. The latest Extra Spicy & Crispy aims to soothe your  spicy craving but be forewarned it is an addictive heat that'll leave you fired up for more," said  Chandrasagran Munusamy, Acting Head of KFC Malaysia.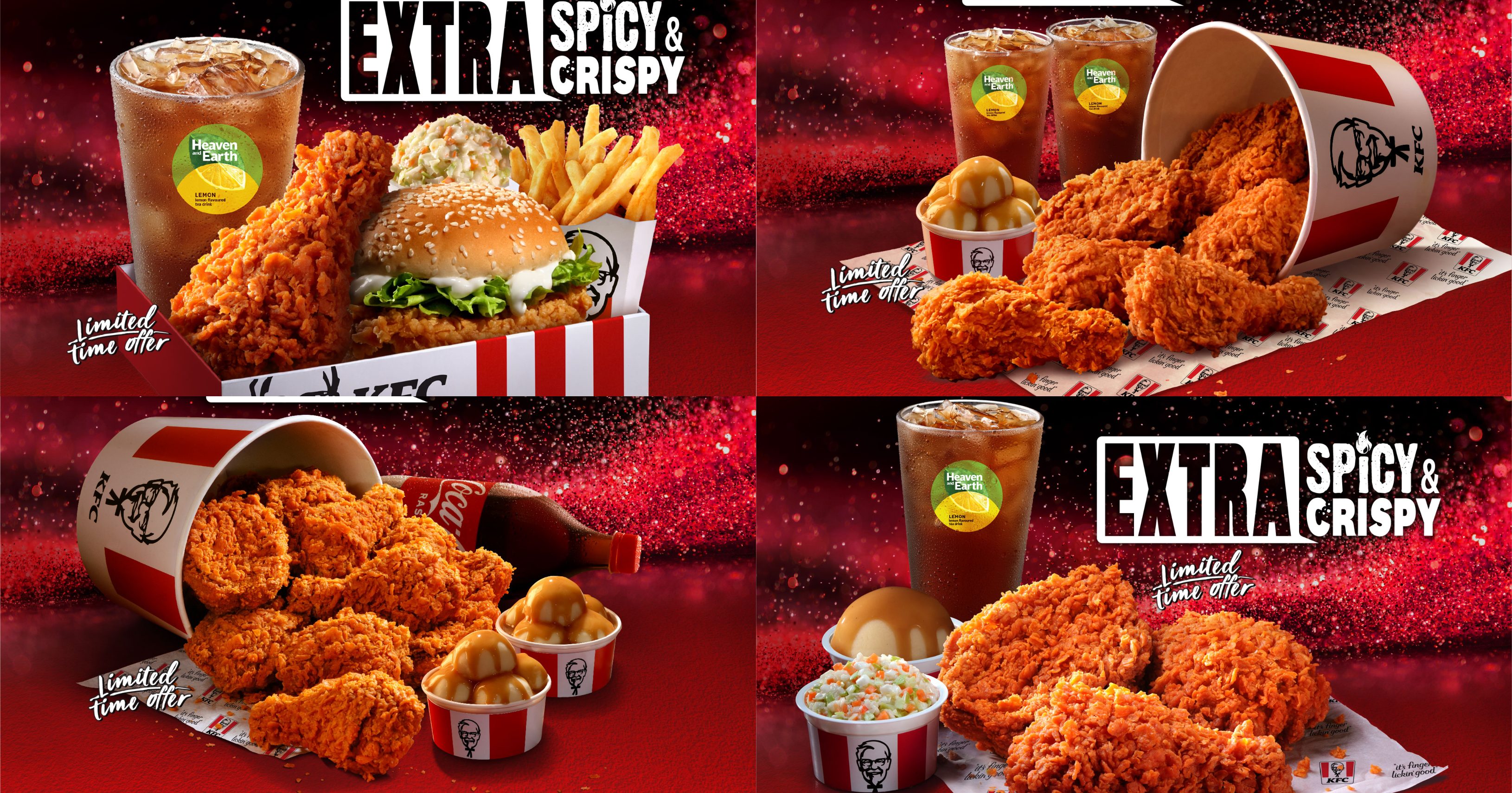 KFC Extra Spicy & Crispy comes in several options: the 2pcs Combo, 3-pcs Combo, and Box Meal are  served with our refreshing Coleslaw, creamy Whipped Potato, and cooling Iced Lemon Tea which  complement the spiciness well. Meanwhile, perfect for sharing, the 6-pcs Combo has 1 large Whipped  Potato and 2 Iced Lemon Teas, and the 10-pcs Combo comes with 2 large Whipped Potato and a 1.5-litre bottle of soft drink.  
Available starting today for a limited time only or while stocks last at all KFC stores nationwide. The price starts from RM17.99. Let's see how you'll handle this new intense flavour by ordering now via the KFC  Malaysia app or www.KFC.com.my.