Heriot-Watt University Malaysia ("HWUM") organized its annual flagship event, the Happiness Forum, in partnership with Chong Hwa Independent High School Kuala Lumpur on Saturday, 25 March 2023. 
The Happiness Forum, themed "Happiness in Education: Roles of Educator in Student Holistic  Education", was held in conjunction with the International Day of Happiness, which fell on  Monday, 20 March 2023. More than 250 educators from Chong Hwa Independent High School and other Chinese independent high schools around Klang Valley participated in the forum.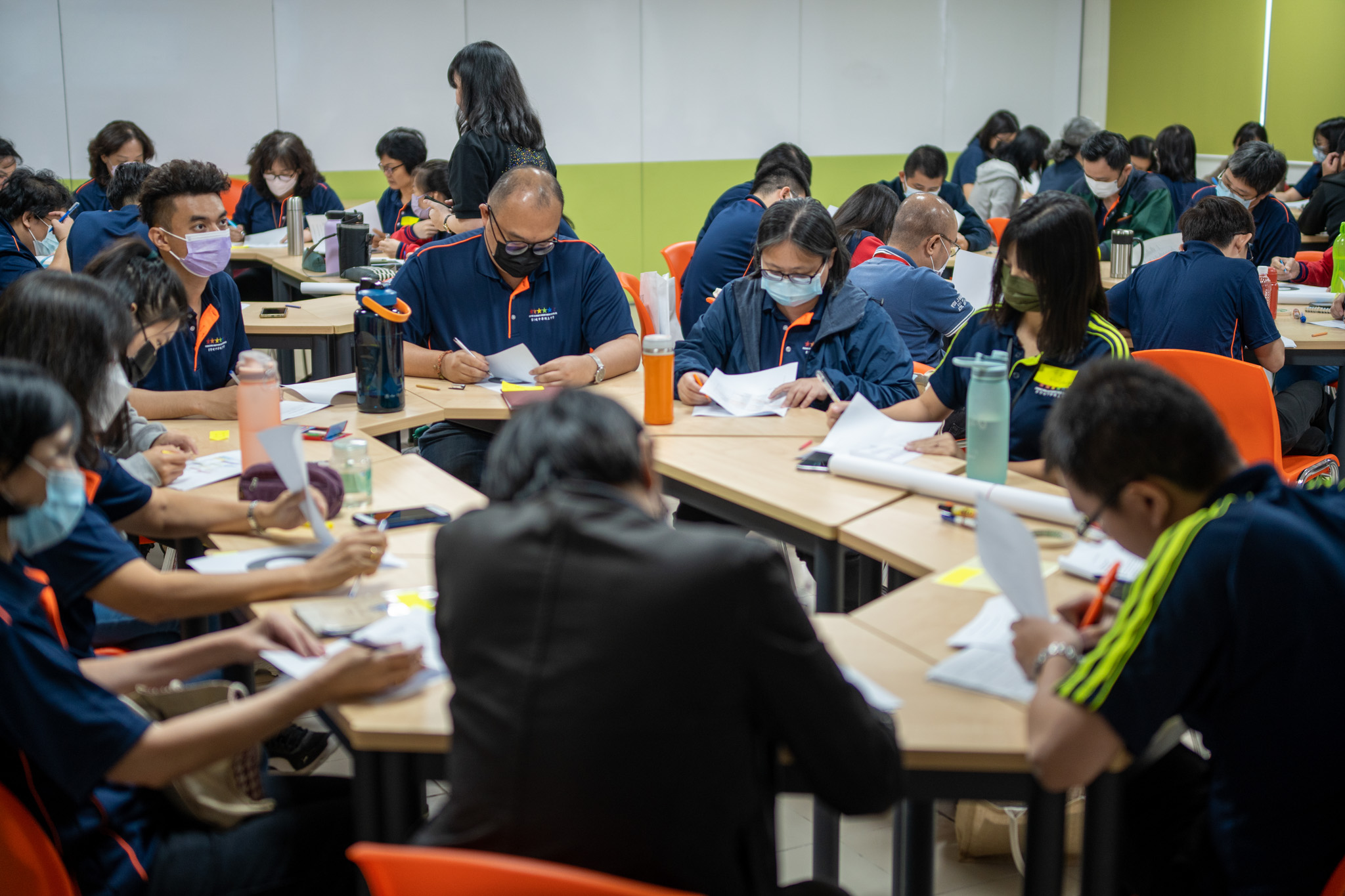 The event featured a keynote speech by HWUM Provost and Chief Executive Officer Professor  Mushtak Al-Atabi, and talks by HWUM Assistant Professor in Psychology Dr. Joel Yap;  Dongzong Chief Executive Officer Leong Seng Yee; and Universiti Teknologi Malaysia School of Education Senior Lecturer Dr. Tan Joo Siang. 
These educators were also invited to participate in workshops aimed at promoting the importance of positive education and mental health for both educators and students. They discussed the latest trends and challenges in promoting happiness and well-being among students, as well as strategies to help students learn better in the classroom and beyond. In addition, the workshops explored the importance of incorporating an integrated approach to student development, including emotional, social, and intellectual growth. There were six  workshops held in both English and Mandarin as below: 
Impact Statement 

Coaching Psychology for Teacher's Professional Development

Sustainable Development Goals Awareness

Discover Your Potential through the Holland Code 

STEM Workshops: Design and Facilitation of Hands-on-Learning Activities for Students

Cross-Disciplinary Learning – Is it possible? 
Educators were taught ways to apply the principles of positive education to cultivate a learning environment that enables both educators and students to flourish at a time when the educational landscape has undergone an extraordinary evolution.  
Chong Hwa Independent High School Kuala Lumpur Principal Cheong Moey Lian said: "The purpose of this happiness forum is not only to learn about best practices in educating but also to create a direction for the future of education, especially with the rapid development of the Fourth Industrial Revolution, including artificial intelligence. Thus, I cannot stress enough  how important it is for educators to research new ways of teaching and learning to adapt to this change."
"Our roles as high school educators are changing in many ways, and it goes beyond teaching as we take on a more supportive role to promote the holistic development of students.  Therefore, it is important for educators to be equipped with the confidence and courage to help these students build resilience and positive mental health," she added.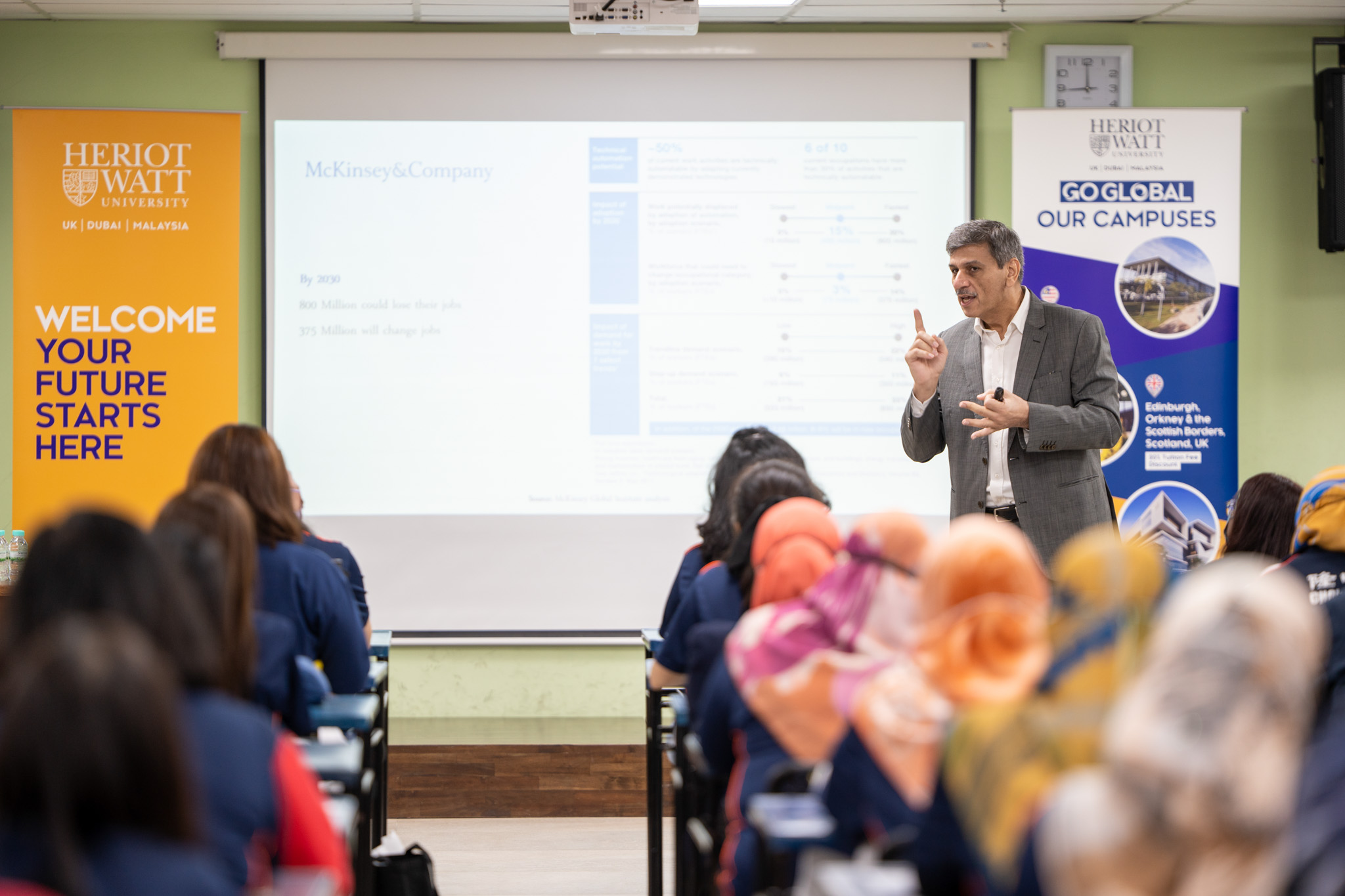 She also shared that the Happiness Forum is timely and in line with the theme of this year's opening ceremony of Chong Hwa Independent High School, which promotes 'respect and happiness' in learning, "Educators should positively face this challenge to integrate positive education into their teaching, as it requires not only positive mental health for students but also the integration of sports, activities, assignments, and examinations combined. Positive education should be inclusive of important factors, and educators should adjust their way of teaching based on the opinions brought to them by the community of educators and academics.  This is important to further encourage their students to carry a positive mindset in their learning  process." 
Heriot-Watt University Malaysia Provost and Chief Executive Officer Professor Mushtak  Al-Atabi said: "Education is not only about the transfer of knowledge but also about developing learners who dare to continuously challenge the world, change the way they think,  and improve the quality of their lives. At the same time, the purpose of education is to build a  holistic learning environment that includes interpersonal interaction and resilient personalities to ensure positivity in the students' learning process. I hope to see the impact of positive  education on everyone and use it to create a happy, equitable, and sustainable world." 
For more information on Heriot-Watt University Malaysia and its World-Class Programmes,  kindly visit: https://www.hw.ac.uk/malaysia/