17-year-old Bryan Lim Luo Ting, the Head Boy at Garden International School, embarked on a student-led initiative that raised over RM15,000. He roped in the school's Design and Technology Faculty to make 3D- printed key chains which he sold to raise the funds.
When he saw news of the devastating earthquake, he was deeply saddened by the massive loss of lives and properties.
Although the Parent, Teacher, and Friends Community had earlier raised RM49,000 worth of food and winter necessities for the earthquake victims, the Head of Students of Garden International School (GIS) felt that he wanted to do more.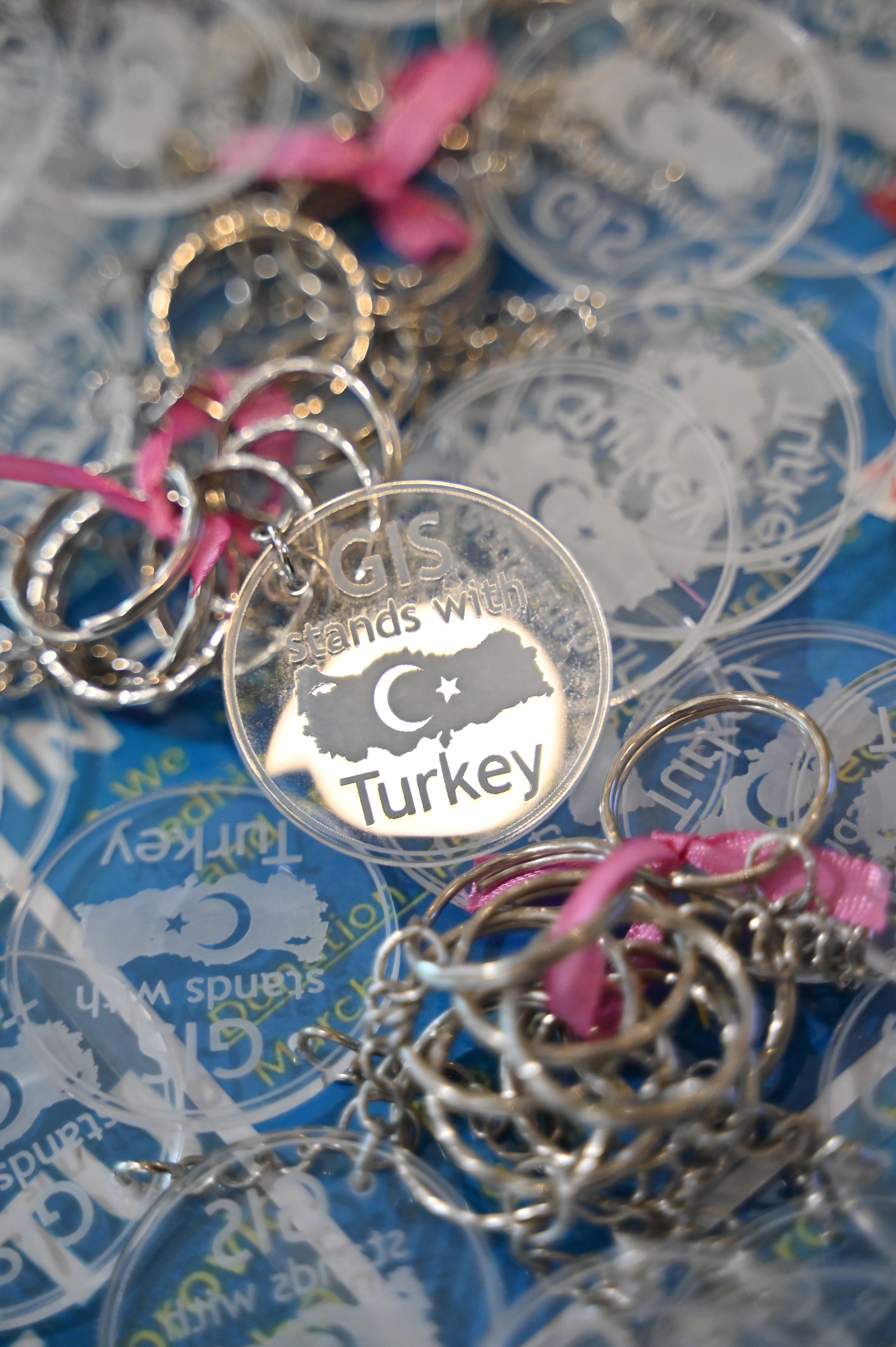 "I wanted to make a difference as the head boy and show by example to the younger students that any initiative, no matter how small, can make a difference. I would like to thank my school for providing the facility, and teachers, parents, and friends who supported this cause with your purchase," said Bryan.
GIS Principal Michael Bardsley adds, "It is heart-warming to see care in action – not only within our GIS community but also with our learners. I am so glad to see the Taylor's Care Movement taking effect is an initiative across all our group of schools (Taylor's Schools) to cultivate a culture of care for ourselves, the people around us, and for the world."
A donation of RM15,000 was presented by Bryan to the Turkiye Ambassador, His Excellency Emir Salim Yüksel at a ceremony witnessed by Minister of Youth and Sports Yang Bahagia Hannah Yeoh today.
"Success is not only defined by grades or how well a student performs at school – it is about the person they grow up to be and the good that they do. It takes a village to raise a child and I would like to congratulate Bryan's parents, his teachers, and the school for providing the environment that instilled the right values in Bryan and all the young learners at GIS," praised YB Hannah Yeoh.