The 12th Annual Art Of Speed (AOS 2023) was held at the Malaysia Agro Exposition Park, Serdang (MAEPS) from 29 – 30 July 2023. With a stellar crowd attendance of over 65,000 visitors across both days, Malaysia's premier Old-Skool & Kustom Kulture event shows no sign of slowing down.
The showcase of customized vehicles from overseas – which have been a featured attraction of Art Of Speed over the years – is continued at AOS 2023. This year's featured vehicles include:
WILD ROAD CHOPPERS (JAPAN) with their 1941 Harley-Davidson Chopper Show Bike.

COSMIC CHOPPER CITY (JAPAN) with their 2020 Harley-Davidson Chopper Show Bike.

SIDE YAKOTANI (JAPAN) with his Custom 1959 Volkswagen Type2 Safari.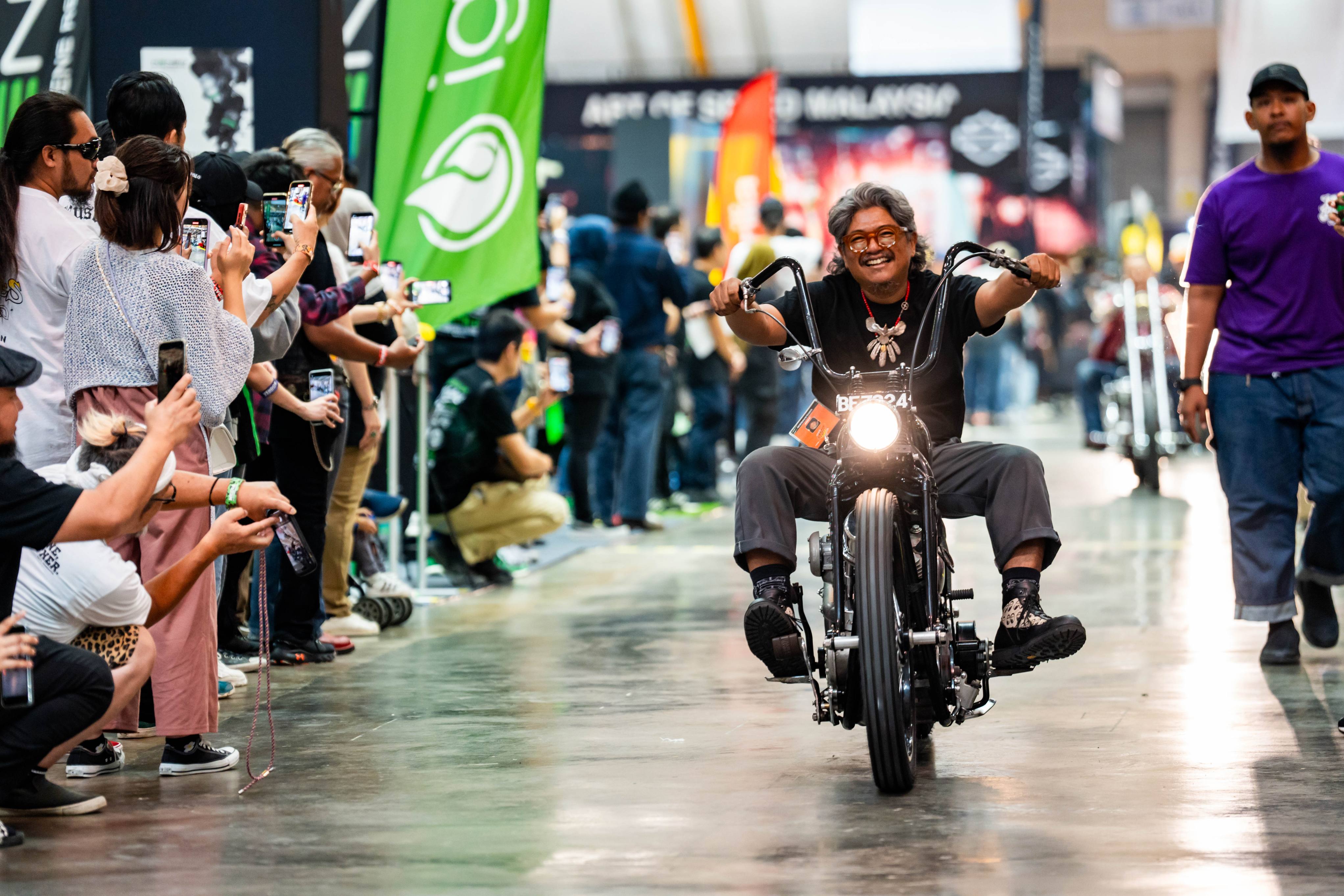 Art Of Speed continues its tradition of inviting international guests which car and bike enthusiasts are given the chance to meet every year. This year's distinguished guests include:
"Sunny" Yano and Hiro "Wildman" Ishii from MOONEYES

Rough Craft, Taiwan

Kustomstyle, Japan

Joints Custom Show, Japan

2 Percenter, Japan

Vibes magazine, Japan

Roller magazine, Japan

Weller magazine, Japan

Old Coin Company, Japan

Dino Dalle Carbonare from Speedhunters.com, Global

Alexander Iain from Speedhunters.com, Global

Ya Seat; Thailand

Mow; Australia

Choppajoop, Singapore

Hisa Artes 66 Paintlab, Indonesia (a collective group of 15 pinstripe artists)

Fahmi Freeflow, Indonesia

Irvine Jasta, Indonesia

Cherry Bomb Pin-Up Parlour, Singapore

Bangkok Hot Rod Show, Thailand

Kustomfest, Indonesia

Borneo Kustom Show, Brunei

BBQ Ride, Indonesia

Wicked Wallop, Singapore

645 magazine, Indonesia

Mill Art, Indonesia

Ignite magazine, Thailand

Dinggo Company, Indonesia

Von Dutch, Indonesia
2023 featured even more Hot Wheels activities than ever before across the event. Taking over Hall B was the 1st Official Hot Wheels Collector Convention in South East Asia, which featured activities such as the Hot Wheels Rare and Collectibles Exhibition, Hot Wheels Skate School, Hot Wheels Swap Buy And Sell, Collector sharing sessions, Hot Wheels Custom Competition and many more. Hot Wheels fans were able to meet and greet famous Hot Wheels designer Matt Gabe from America, and several lucky visitors were able to grab the limited-edition Hot Wheels Official Convention Car.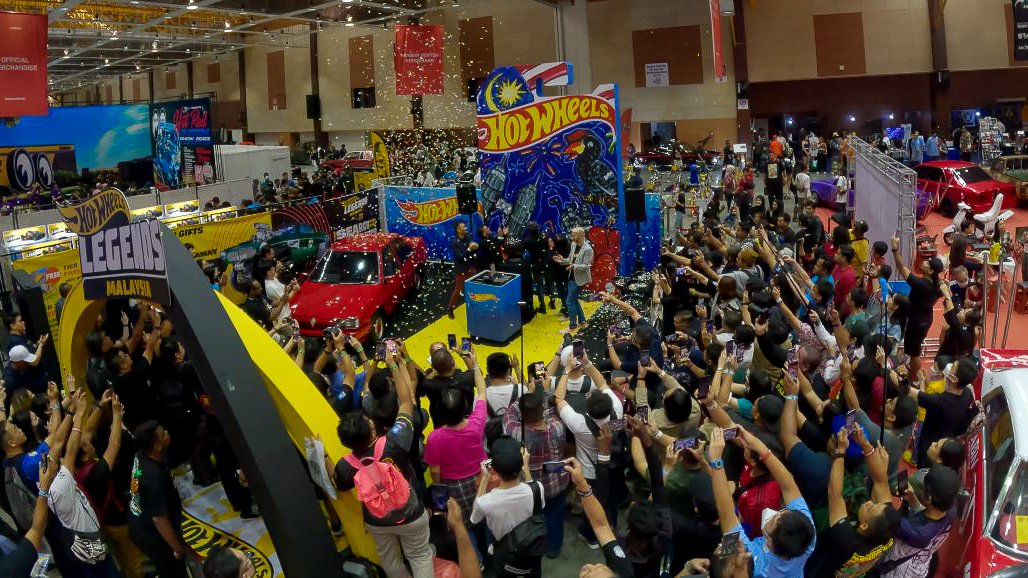 For the first time ever, the Hot Wheels Legends Tour Malaysia was presented "LIVE" at AOS 2023. The outdoor carpark was filled with participants who entered the Official Malaysia competition on Sunday making it difficult for the local and international judges to select a Winner. After a long decision, the panel of judges finally selected Mohd Shahlan Bin Mohd Nasir with his Custom Proton Arena as the Winner to represent Malaysia on the world stage.
Also debuting at the show was The Inaugural Miss Art Of Speed 2023, hosted by Cherry Bomb Pin-Up Parlour. A total of 7 lovely ladies participated for the first ever pin-up beauty pageant in Malaysia. The crowning champion of Miss Pin-Up Art Of Speed 2023 was awarded to Ms Fathmanny.
Art Of Speed, in collaboration with VANS, released two limited edition shoes and a special hard cover coffee table book to commemorate 10 years of Art Of Speed. There were also other event-exclusive collaborative merchandise with Hikari Riders, IGL Coatings, Skillo, Thread Division and Mooneyes.
This year's Kustom & Koffee Talk was hosted by Danial Malek from NoEqual.co and featured overseas panelists Winston Yeh from Rough Craft, Taiwan and Jap Loh from Wicked Wallop, Singapore. The forum discussed the latest trends in the motorcycle industry.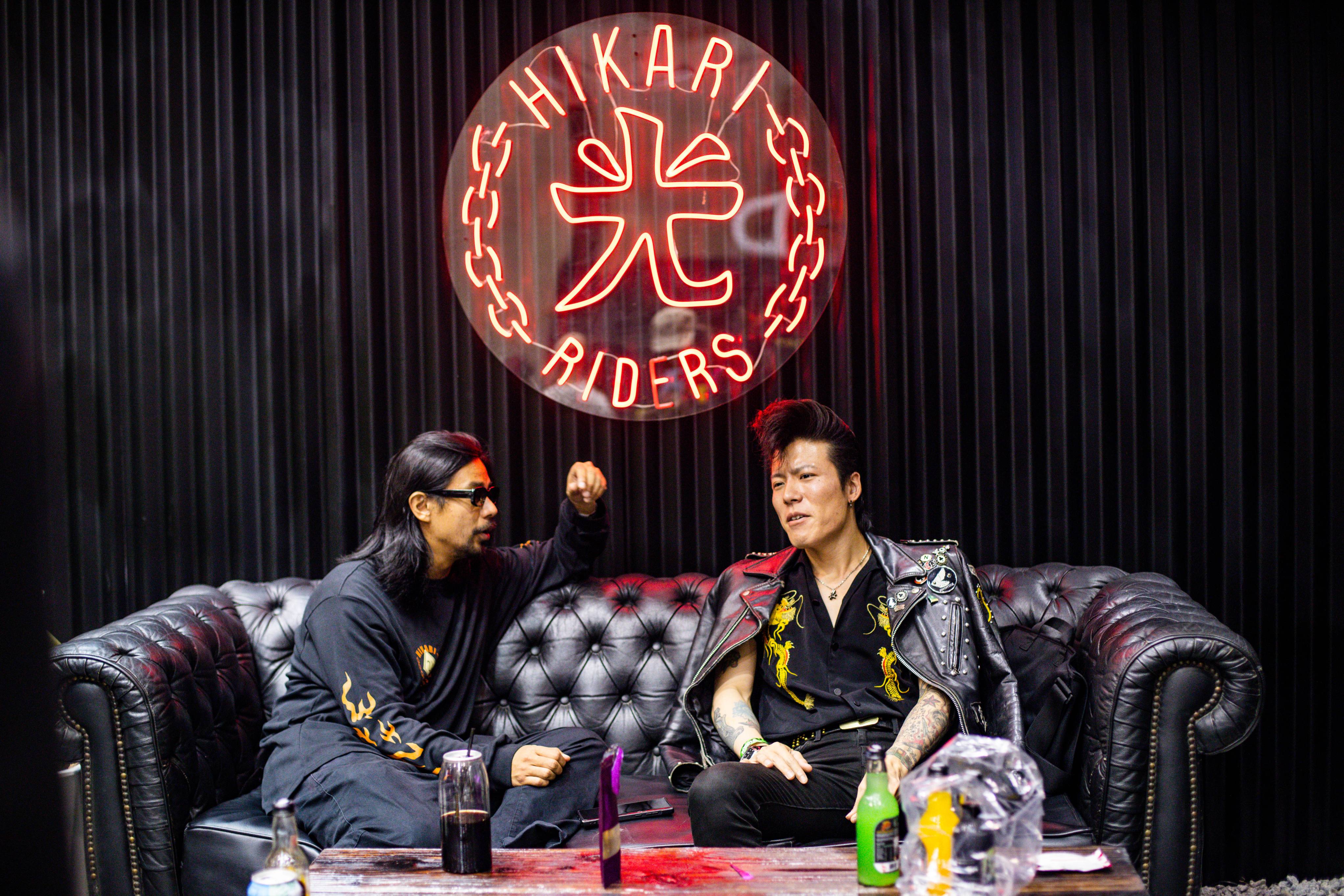 Other AOS 2023 activities included:
NoEqual.co's NEAT Fest in Hall C – featuring a collective display of hand selected cars from across Malaysia.

Off The Grid camping and outdoors exhibition in Hall C – featuring the latest in outdoor lifestyle products and services.

Hail Vintage in Hall D, showcasing a large variety of vintage collectibles,

merchandise, and memorabilia.

Streetware Con in Hall D – featuring streetwear fashion galore, vendors, and 40 emcees performing over 2 days.

Roda Rumble 2023 – Two Wheels Gathering & Outdoor Festival supported by Retro Mania

La Cultura – Malaysia's Chicano Culture Appreciation Gathering, which includes a fashion display of Cholo and Chicano style, Dance and DJ show, and more

Food Park food vendors and trucks now with sheltered access at the Food and Beverage basement/underground level DG 

Automotive Flea Market

Product launching on stage

Test Ride Zone for bikes (Royal Enfield, Vespa, Aprilia, Triumph, and Harley-Davidson)
SoundCircus Festival, powered by Harley-Davidson and BRO ASIA, has become a staple attraction alongside AOS and the 2-day music festival attracted a crowd attendance of over 6,000 across both days. The SoundCircus Festival line-up included Superman Is Dead from Bali Indonesia, No Good, Plague of Happiness, MC16, Skudap Skudip, Dum Dum Tak, Krusty, Restraint, Naratu, and Armpunk Sindicate. The Harley-Davidson Battle Of The Band Winner was Chltpdy and will be sponsored by H-D to perform at an overseas festival later this year.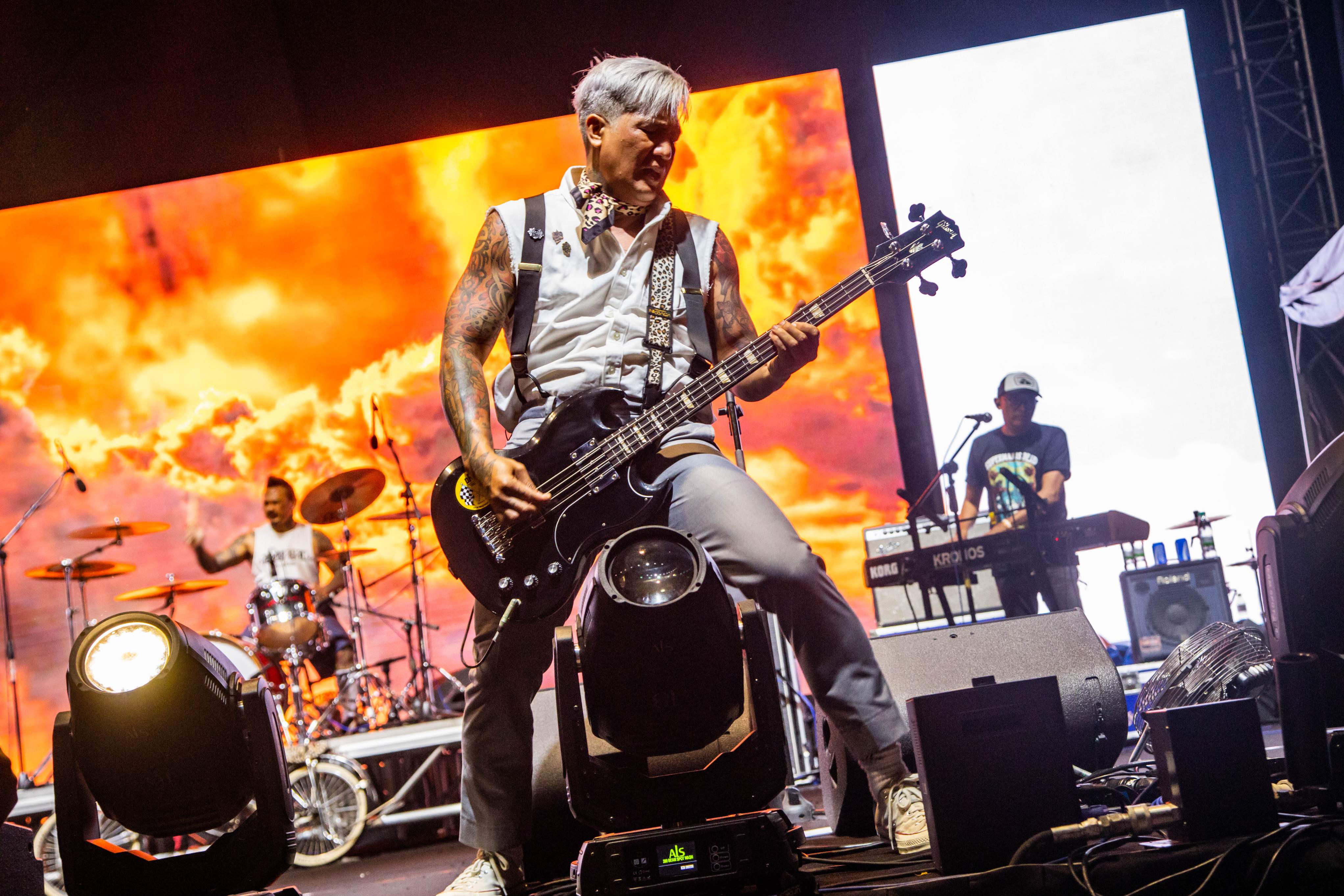 This year, visitors were given opportunities for lucky draw giveaways on both Saturday and Sunday. On Saturday, the giveaway prize was for ONE (1) ZEUS e-bike, which was awarded to the lucky winner Norilah Mohd Norzri from Johor Bahru. On Sunday, the giveaway prize was for ONE (1) 1979 Toyota Celica fully customized by Art of Speed Malaysia (AOSM), which was awarded to the lucky winner Rizal Bin Azman from Perak. Last but not least, the remaining giveaway prize for ONE (1) Honda e-DAX motorcycle was awarded to the lucky winner Nor Adila Bt Nor Hashimi from Kedah. Congratulations to all the lucky winners!
The winners of Best of Show motorcycle and automobile categories will win package trips to the MOONEYES 31st Annual Yokohama Hot Rod Custom Show this coming December as Guests of Honour.
Local e-devices manufacturer, BRO ASIA, served as the Title Presenter for AOS 2023. "We're very proud and excited to accept AOSM's invitation to be a part of this exciting event and make it a success. It's in sync and befitting with the direction of our brand that's suited for fans of Kustom & Counter Culture," said Mr. Roman Lai, CEO & Founder of BRO ASIA.
List of AOS2023 winners:
BEST OF MEGA CAR & MOTORCYCLE CLUB GATHERING
Winner :  BWB
Winner :  ADIPATI BERTIGA
Winner :  ZAIM B ROSLI
Winner :  NO DIE CYCLES
Best Of Show Automobile
MOHD EKZAL – UMD GARAGE, HONDA CIVIC (MALAYSIA)
Best Of Show Motorcycle
FAIZAL REZA, SHOVELHEAD 1975 (MALAYSIA)
Invited Guest Pick
1.  MOONEYES, SIDE YOKO & KUSTOMSTYLE PICK
Winner :  FADERI 
2.  BANGKOK HOT ROD & MOONEYES BANGKOK PICK
Winner :  ALIF/GIMME SHELTER
3. WILD ROAD CHOPPERS, RETURN OF THE CAFE RACER & IGNITE BKK PICK
Winner :  THE RUSTY FACTORY
4.  COSMIC CHOPPERS, OLD COIN COMPANY & ROUGH CRAFT PICK
Winner :  NO DIE CYCLES
5.  WELLER MAGAZINE PICK
Winner :  MUHAMMAD FAUZI BIN HASSAN
6.  2 PERCENTER JAPAN PICK
Winner :  BURAGAS CYCLES
7.  SPEEDHUNTERS PICK
Winner :  HAYASHI 86 AE86 TRUENO
8.  YASEATCUSTOM, JOINTS KUSTOM SHOW, GEARHEADZ TRAVEL & BBQ RIDE PICK
Winner :  REMY/GIMME SHELTER
9. ROLLER MAGAZINE PICK
Winner :  PA'DIN MUSA – PANHEAD
10.  VIBES MAGAZINE PICK
Winner :  EARTH MU- OVEN CHOPPER THAILAND
11. MILL ART PICK
Winner :  NASIR MORNI
12.  WICKED WALLOP PICK
Winner :  ANDREW POH
13. KUSTOMFEST PICK
Winner :  TWO PRO GARAGE
14.  BORNEO KUSTOMSHOW PICK
Winner :  AZIZAN ABDUL RAHIM CHAOS CUSTOM
Partner Pick
1. BRO ASIA PICK
Winner :  CADILLAC COUPE DE VILLE 1967
2. HOT WHEELS PICK
Winner :  RWB ISMAIL IBRAHIM
3. HARLEY-DAVIDSON ASIA EMERGING MARKET PICK
Winner :  ASWAD KHAWARIE
4. HAUSBOOM PICK
Winner :  JOHAN ARIFF
5. HIKARI RIDERS PICK
Winner :  NASIR MORNI
6. IGL COATINGS PICK
Winner :  EV CUSTOM
7. ROYAL ENFIELD PICK
Winner :  NO DIE CYCLES
8. APRILIA PICK
Winner :  MOHD SALEHUDDIN BIN MOHD NASARUDDIN
9. VESPA PICK
Winner :  MOHD JOHANIFF BIN MOHD SUHAIMI
10. TRIUMPH PICK
Winner :  THE RUSTY FACTORY
11.  SAMURAI 2K AEROSOL SDN BHD PICK
Winner :  EDDY GINO
12.  NO EQUAL PICK
Winner :  MOHD EKZAL – UMD GARAGE
AOS2023 Show & Shine winners
LOWRIDER CATEGORY
1. BEST OF BMX
Winner : YUSADIANTO MOHD NOR
2. BEST OF LOWRIDER – 12″, 16″ & 20″
Winner : MOHD HISHAM X ENERGYCAM
3. BEST OF LOWRIDER –  24″, 26″ & OPEN
Winner : AIZAD ZAKARI
AUTOMOBILE
1  BEST OF 4 X 4
Winner : ABDUL TALIB BIN SUDIN
2  BEST OF CLASSIC JDM PRE 1992
Winner : LIM WAI HONG
3  BEST OF CLASSIC PICKUP
Winner : IDHINAN JOEY MEPOKEE
4  BEST OF JAPANESE [CLASSIC]
Winner : AMIN – NISSAN SKYLINE KGC10
5  BEST OF K CAR
Winner : HAIQAL QUSYAIRI
6  BEST OF MODERN ABOVE 2004
Winner : MUHAMMAD NOOR HASBULLAH
7  BEST OF MODERN CLASSIC JDM POST 1992-2004
Winner : MOHD EKZAL –  UMD GARAGE
8  BEST OF MODERN EURO
Winner : NATHANIAL NG ZHI YONG
9  BEST OF NATIONAL HEROES
Winner : NAROCK 
10  BEST OF RACE CAR
Winner : MUHAMMAD ISYALZUDDIN – SATRIA NEO
11  BEST OF RADIKAL [CLASSIC & MODERN]
Winner : EIADYWAN B SAKRONI
12  BEST OF STANCE
Winner : MUHAMMAD FARHAN
13  BEST OF USA/MUSCLE
Winner :  FAROIB ISMAIL
14  BEST OF VW BUS
Winner : SAF
15  BEST OF WAGON
Winner : ABIE
16  BEST OF VW BEETLE
Winner : FADERI
17  BEST OF VW AIR-COOLED RESTOMOD
Winner : FADERI
18  BEST OF RESTOMOD (HIGHLIGHT)
Winner : ZAIM B ROSLI
19  BEST PAINT
Winner : WAN IBRAHIM WAN HASSAN
20  BEST ENGINE BAY
Winner : MOHD EKZAL – UMD GARAGE
21  BEST INTERIOR
Winner : MOHD EKZAL – UMD GARAGE
22  BEST LOWERED
Winner : FONG LIH JIE
23  BEST RIM SET
Winner : ANDREW POH
24  BEST LIFTED
Winner : MOHD HIZRI ALIFF
25  BEST ENGINEERING
Winner : FAROIB
26  BEST FABRICATION
Winner : ABDUL JALIL B ABDUL
27  BEST LIVERY DESIGN
Winner : BWB – TOYOTA COROLLA KE25
MOTORCYCLE
1  BEST OF CAFE RACER ABOVE 401CC
Winner : YUNG – GIMME SHELTER
2  BEST OF CAFE RACER BELOW 400CC
Winner : MUHAMMAD FARITADIL BAINOL JAMAL
3  BEST OF CHOPPER ABOVE 401CC
Winner : ALIEF – GIMME SHELTER
4  BEST OF CHOPPER BELOW 400CC
Winner : PAAN JEWA LUKHA
5  BEST OF CLUB STYLE
Winner : JOHAN ARIFF B MOHD YASIN
6  BEST OF CUSTOM STREET BIKE/MOPED
Winner : PANG CHIN HUI
7  BEST OF JAP STYLE & TRACKER BELOW 400CC
Winner : JONTOE CYCLES
8  BEST OF MODERN SCOOTER
Winner : FDS AIRBRUSH
9  BEST OF MODIFIED HARLEY-DAVIDSON
Winner : NO DIE CYCLES
10  BEST OF RESTORED CLASSIC CONTINENTAL & AMERICAN
Winner : HUSIN B HJ A. SAMAD
11  BEST OF LAMBRETTA
Winner : MOHD HANAFI B ISMAIL
12  BEST OF RESTORED RETRO JAPANESE 2 STROKE
Winner : MUHAMAD HAFIZUDDIN MAZLAN
13  BEST OF RESTORED RETRO JAPANESE 4 STROKE
Winner : NIK
14  BEST OF LIFESTYLE CUB (HIGHLIGHT)
Winner : THE RUSTY FACTORY
15  BEST OF OPEN CLASS
Winner : AZHARUZZAMAN B BAHRUDIN
16  BEST PAINT
Winner : DEEP
17  BEST LIVERY DESIGN
Winner : NASIR MORNI
18  BEST FABRICATION
Winner : THE RUSTY FACTORY
19  BEST TANK DESIGN
Winner : DEWA – GIMME SHELTER