Pet owners from all over the country recently made their way to Pet World 2023, Malaysia's largest pet exhibition ever. 
With a captivating and interactive booth, Royal Canin Malaysia, the leading provider of tailored nutrition for cats and dogs, welcomed in an estimated 20,000 attendees to their booth with their innovative products, engaging activities, and committed team of pet health professionals available to the public across the three-day show.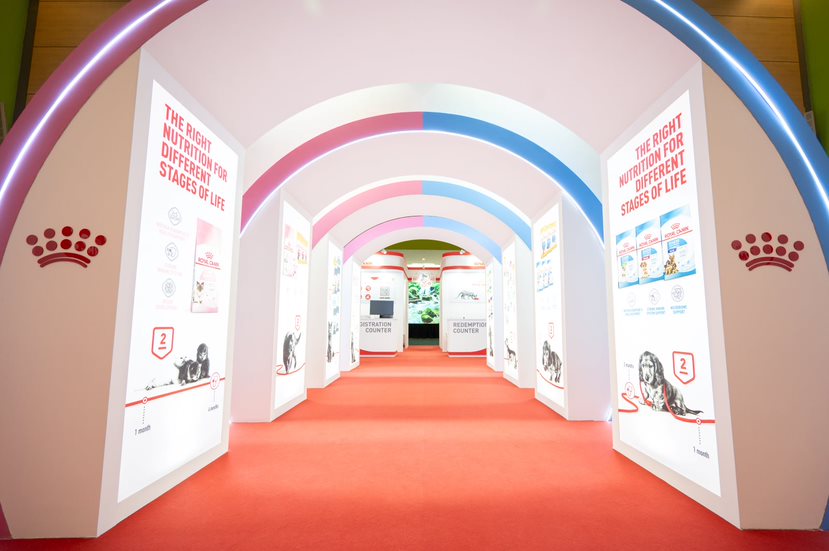 Designed to provide precise nutrition for pets during their crucial early stages of development, Royal Canin has developed a full range of products that supports the needs of each cat and dog which includes the Start of Life range, tailored to puppies and kittens. A number of these products were on-show at the Royal Canin booth at Pet World 2023, helping to stimulate an increase in Royal Canin's product awareness and education on health through nutrition across its partnered pet shops and online official store over the three-day event. 
"We are so proud that our Start of Life product range, for puppies and kittens, has been receiving tremendous attention from pet owners and industry professionals alike since its release. The groundbreaking product offerings present within this campaign have been crafted in collaboration with our partnering pet professionals, with a shared goal of providing precise nutritional support and benefits for puppies and kittens. I believe the comprehensive approach to supporting pets' growth and vitality has struck a chord with attendees, who truly understand the significance of quality nutrition in their furry companions' lives," said Ms. Teh Meng Li, Royal Canin Malaysia's Market Head.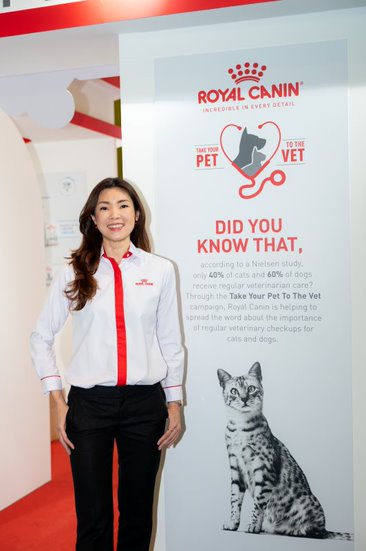 The Royal Canin representatives were also passionate about sharing their "Take Your Pet To The Vet" initiative. 
Visitors were engaged in informative discussions highlighting the positive experiences of pet ownership, while emphasising the significance of nurturing pets' overall health. The discussions focused on the essential role of nutrition and regular veterinary check-ups as integral components of responsible pet ownership. Attendees were encouraged to actively foster their pets' well-being, ensuring optimal health and happiness.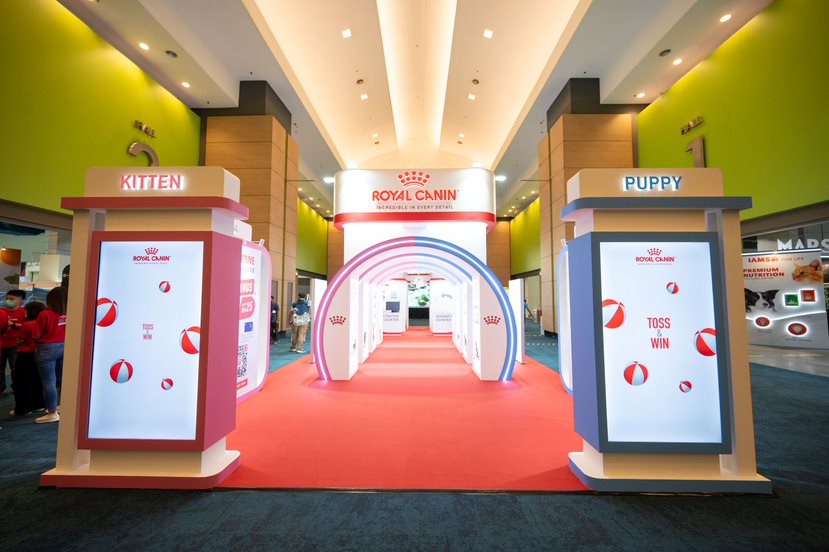 The booth featured dedicated vet consultation rooms, providing an opportunity for pet owners to engage in one-on-one discussions with qualified pets' professionals where they could gain valuable insights and advice to ensure the well-being of their beloved companions.
Ms. Teh mentioned, "We are thrilled with the response we received at Pet World 2023! Our booth not only offered a vibrant and engaging experience but also emphasised the importance of pet health and nutrition. Through our 'Take Your Pet To The Vet' initiative, we aimed to raise awareness about the crucial role of veterinary care in ensuring the longevity and happiness of our beloved cats and dogs. The positive feedback and enthusiasm we witnessed reaffirm our commitment to providing health through nutrition and promoting the well-being of pets."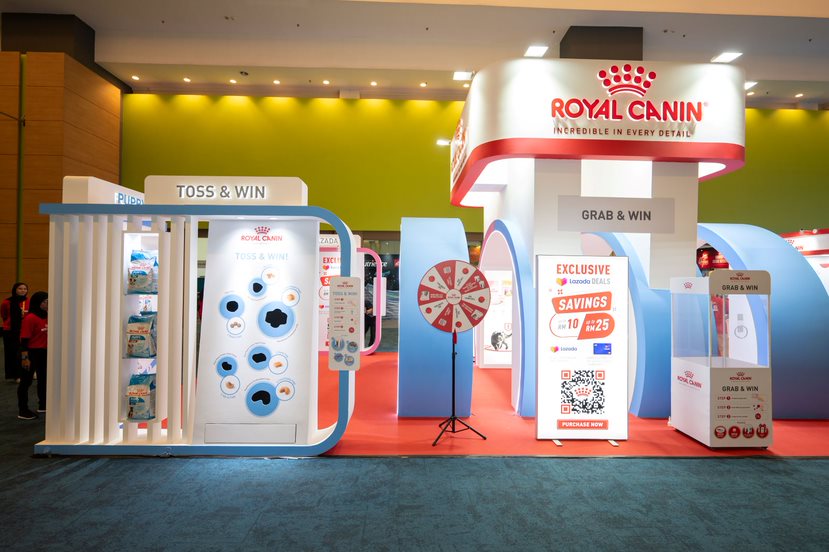 Royal Canin's booth at Pet World 2023 served as an exceptional platform for pet owners and enthusiasts to gather knowledge, indulge in exciting activities, and celebrate their shared love for their furry companions. With smiles, laughter, and an abundance of information, customers left the exhibition armed with a deeper understanding of pet nutrition and a renewed commitment to their pets' well-being.
For more information about Royal Canin Malaysia and their range of tailored pet nutrition, please visit www.royalcanin.com/my, or call at +603 7492 0188.