Fall finds us embracing a city adventure and those serendipitous moments that lead us somewhere—or to something—amazing. (We've also been celebrating our 30th anniversary all year long: the ultimate adventure.)
The setting for our urban flight of fancy is one of New York's most renowned institutions, The Whitney
Museum of American Art. Fitting, as our 2023 collection is an artful expression of how we see the season.
Graphic prints make a strong showing. Think cool geometric designs and abstract patterns on midi dresses, relaxed skirts and easy tees that bring a modern sensibility to the collection.
Exhibition-worthy vibrant brights play big, too. Satin suits in our newly minted kate spade green and fire engine red, playful pieces in hot pink and zesty lemon—even faux fur outwear turns up in technicolor.
Consider a chartreuse coat and plush zebra stripe wrap, both guaranteed to chase the chill and command attention.
Of course, no fall collection would be complete without piéces dé resistance. Behold our sequin numbers—shimmery pantsuits and shifts—perfect for moving from day to night with a unique sense of
flair. Because whether your adventures take you to the museum or not, you'll be a work of art all on your own.
Handbags & Small Leather Goods (SLGs)
Fall 2023 handbag design has been infused with notable craftsmanship and attention to detail. We are evolving styles through a bespoke lens. There are heritage leathers, seasonal textures and a unique use of prints such as plaids & leopards. Functionality is also a focus as we reinterpret core styles while introducing the right amount of newness.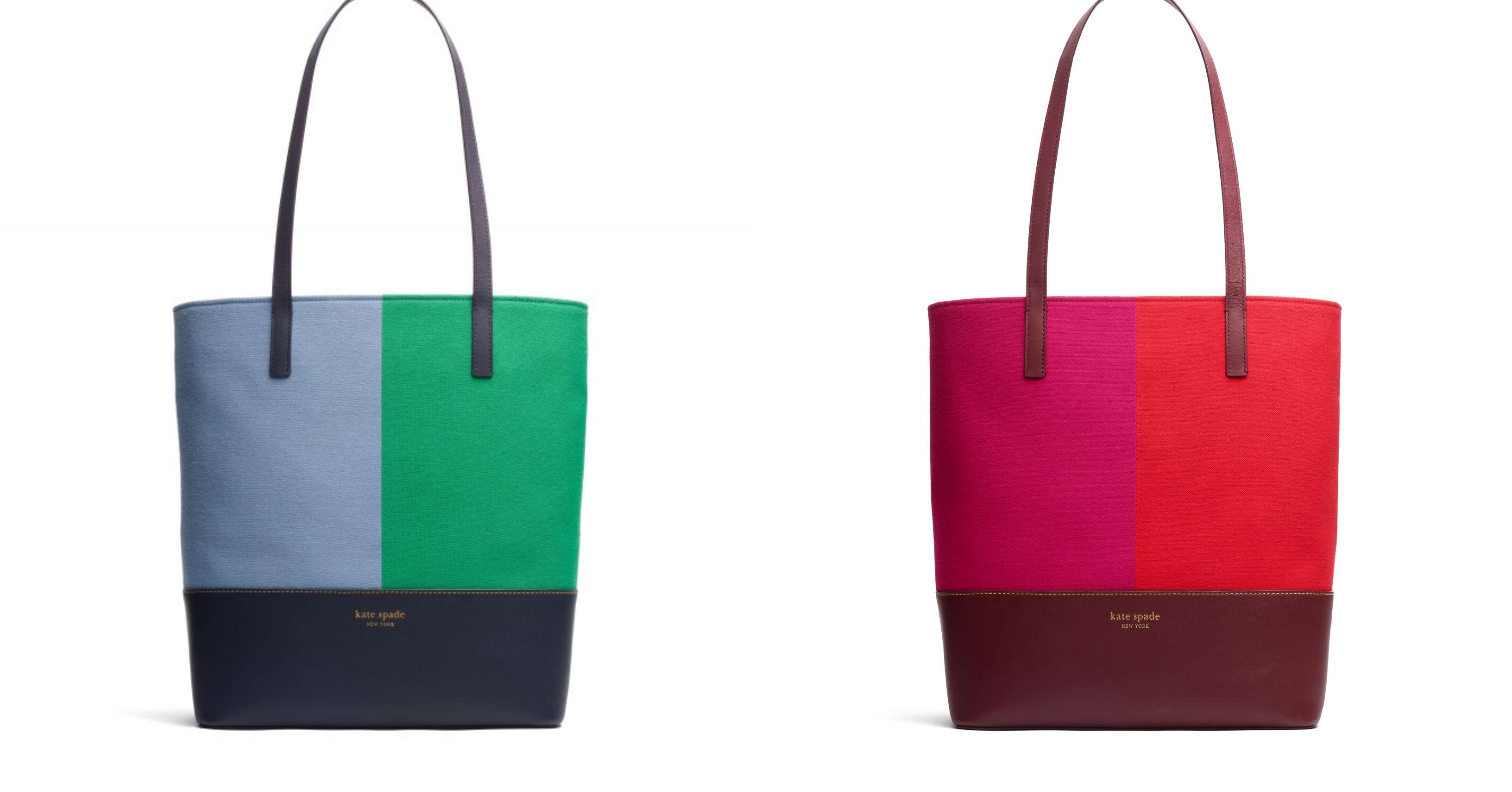 Speaking of newness, we're excited to debut K hardware, a fresh take on the racing stripe. With a modern design that's authentic to the kate spade new york aesthetic, K hardwear features bold lines and lacquered details. Look for it to show up on the Manhattan and Waverly racing stripe totes in an abstract interpretation.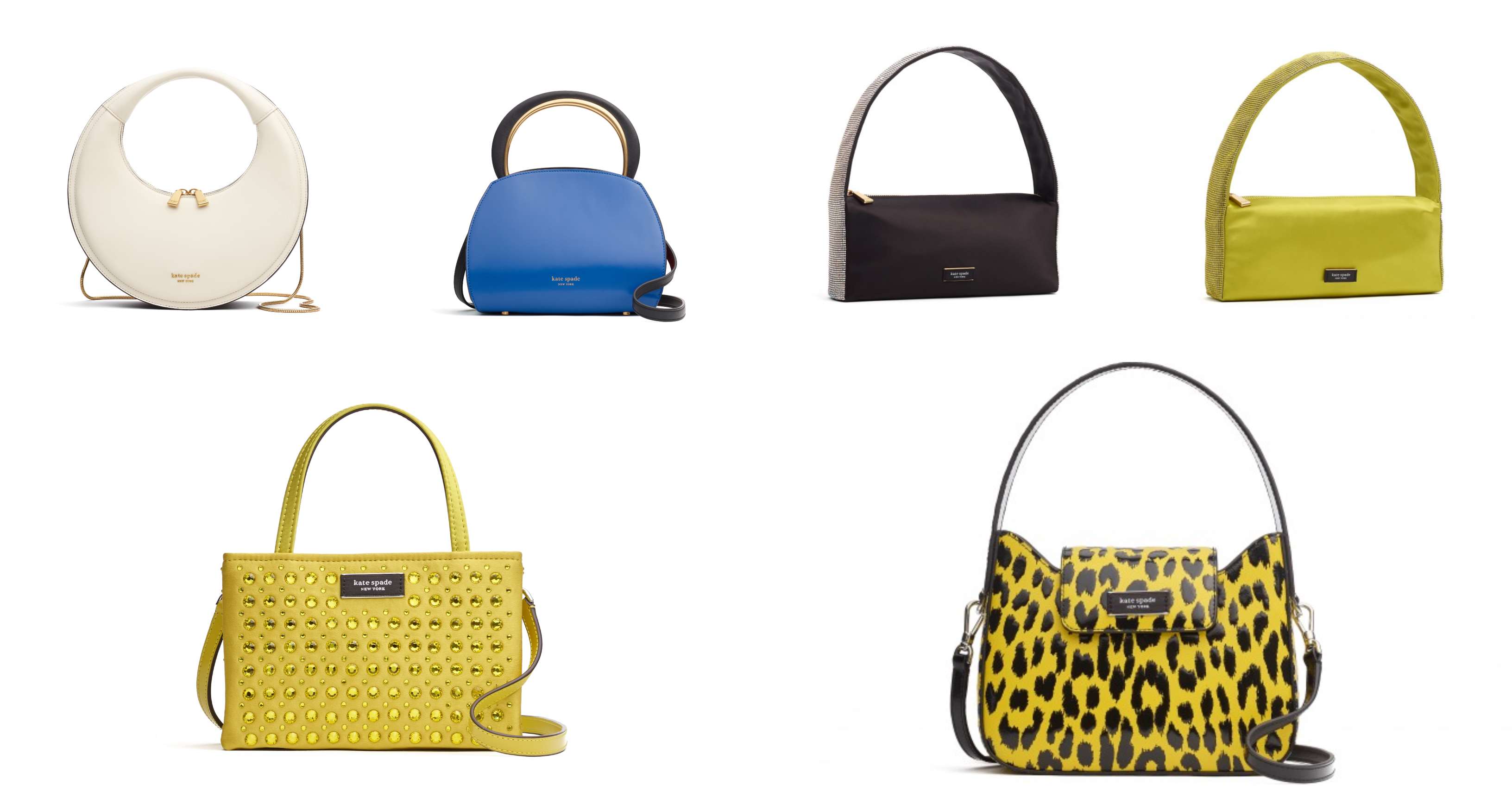 Handbags get some fresh editions for fall. Joining the collection are the curvy top-handle Gallery, and Afterparty—a satin-and-crystal number predicted to be the "it" bag of the season. Of course, fan favorites and the classic Sam—have not been forgotten. Look for them to be updated with jewel tone colorways and eye-catching embellishments.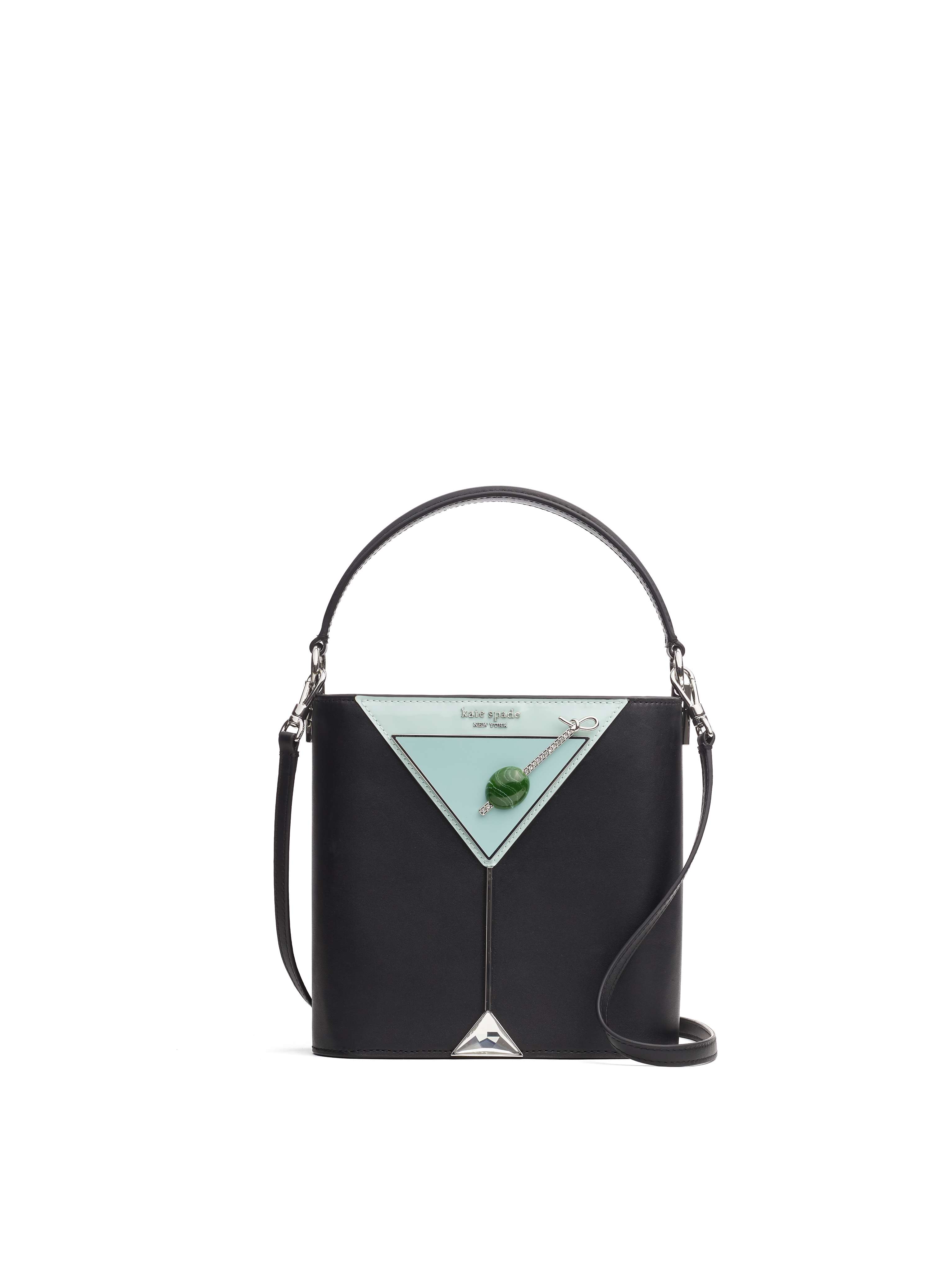 Novelty continues to capture the brand's signature wit and whimsy. Fall handbag designs are inspired by an evening adventure in the city. The Shaken Not Stirred group contains motifs referencing late-night martinis and jazz bars.

Ready-To-Wear
The Fall 2023 collection features vibrant colors, bold graphics, clean lines and unique textures—all with a kate spade twist. Playful yet sophisticated, the pieces express the joy of dressing in a way that feels eclectic, modern and fresh. There is also a tension between masculine and feminine which adds dimension to the clothes.
Styling is centered around layering separates, mixing prints with colors and monochrome dressing. Each look is completed with a bold handbag and statement accessories. You'll see heritage elements infused with unexpected details, bringing a modern sensibility to the collection.
In addition to occasion styles, we're continuing to layer in casual options to the lineup. Graphic t-shirts can be paired with full midi skirts and bold, wide-leg pants. Our Fall pieces show how customers can effortlessly mix heritage prints, colors and shapes into their wardrobes. They can choose from our playful polka dots, acid-yellow leopard and sharp squares that add dimension.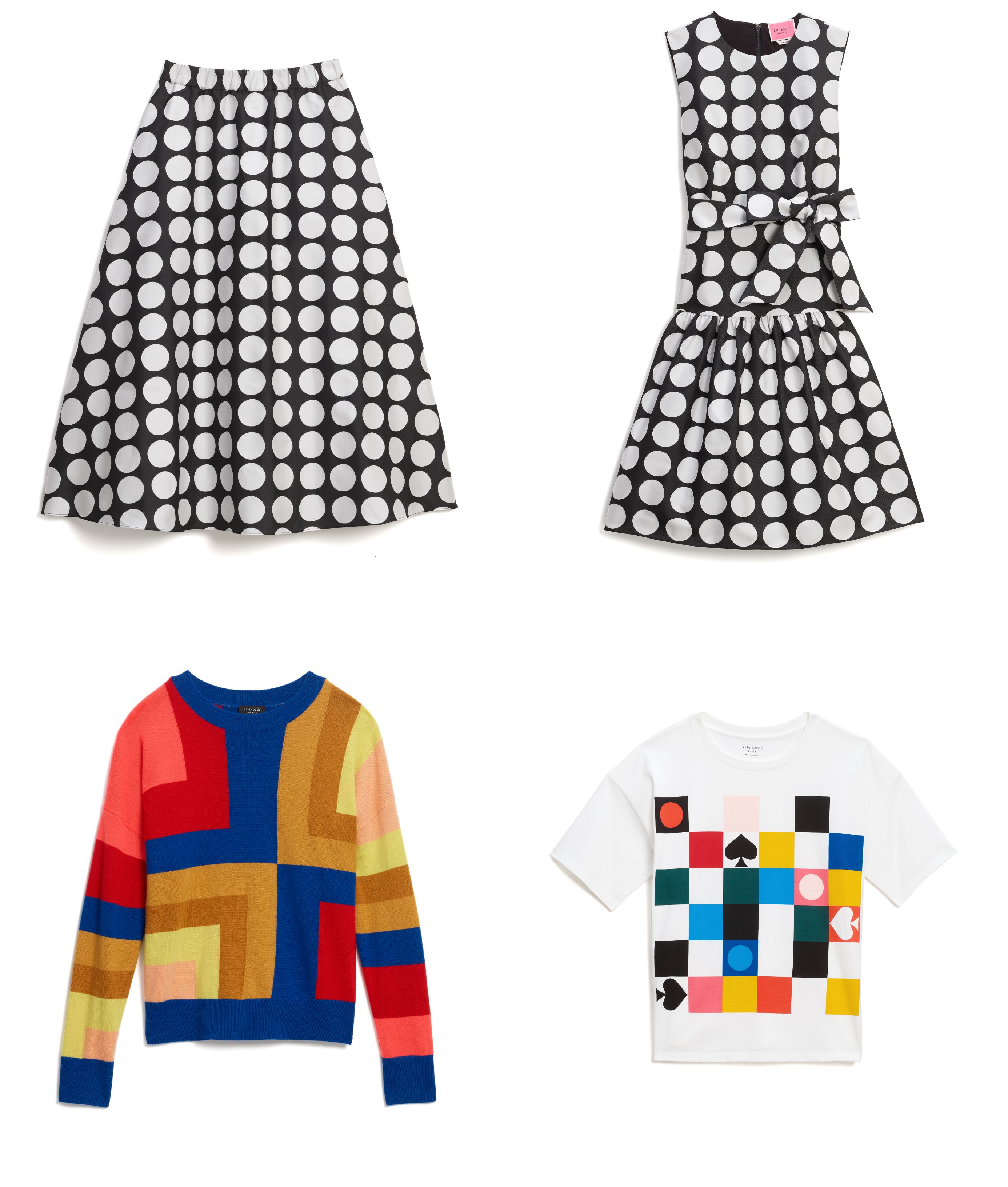 This new take on prints is evident in the Art Dots Jacquard Skirt, and Embellished Geometric Dress. Bold, graphic lines and squares are a recurring theme in our Blocks of Color collection which features the Cashmere Sweater.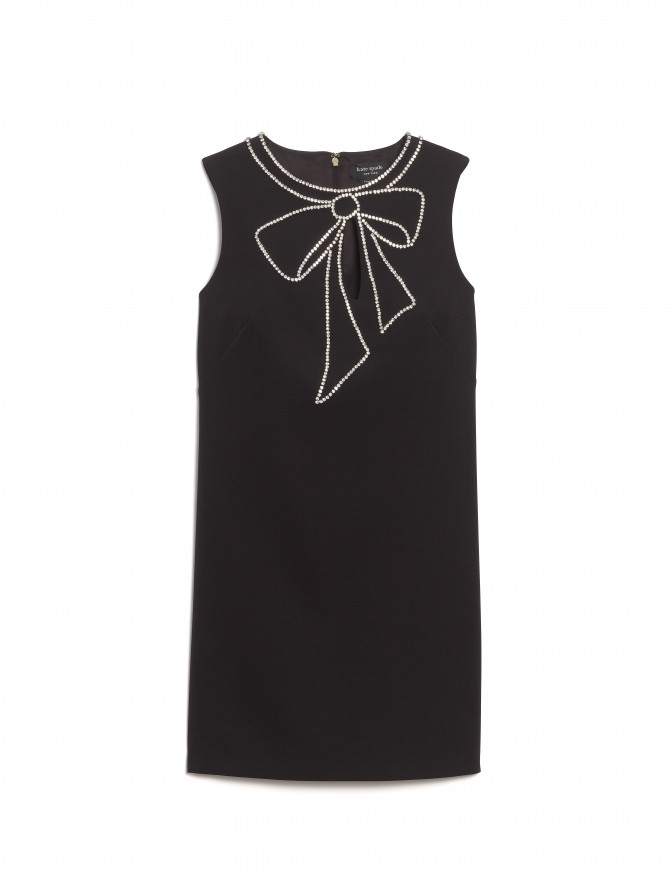 For holiday, RTW looks to offer a glam selection of pieces with plenty of sparkle. Some of the best include the Embellished Bow Crepe Dress.

Jewelry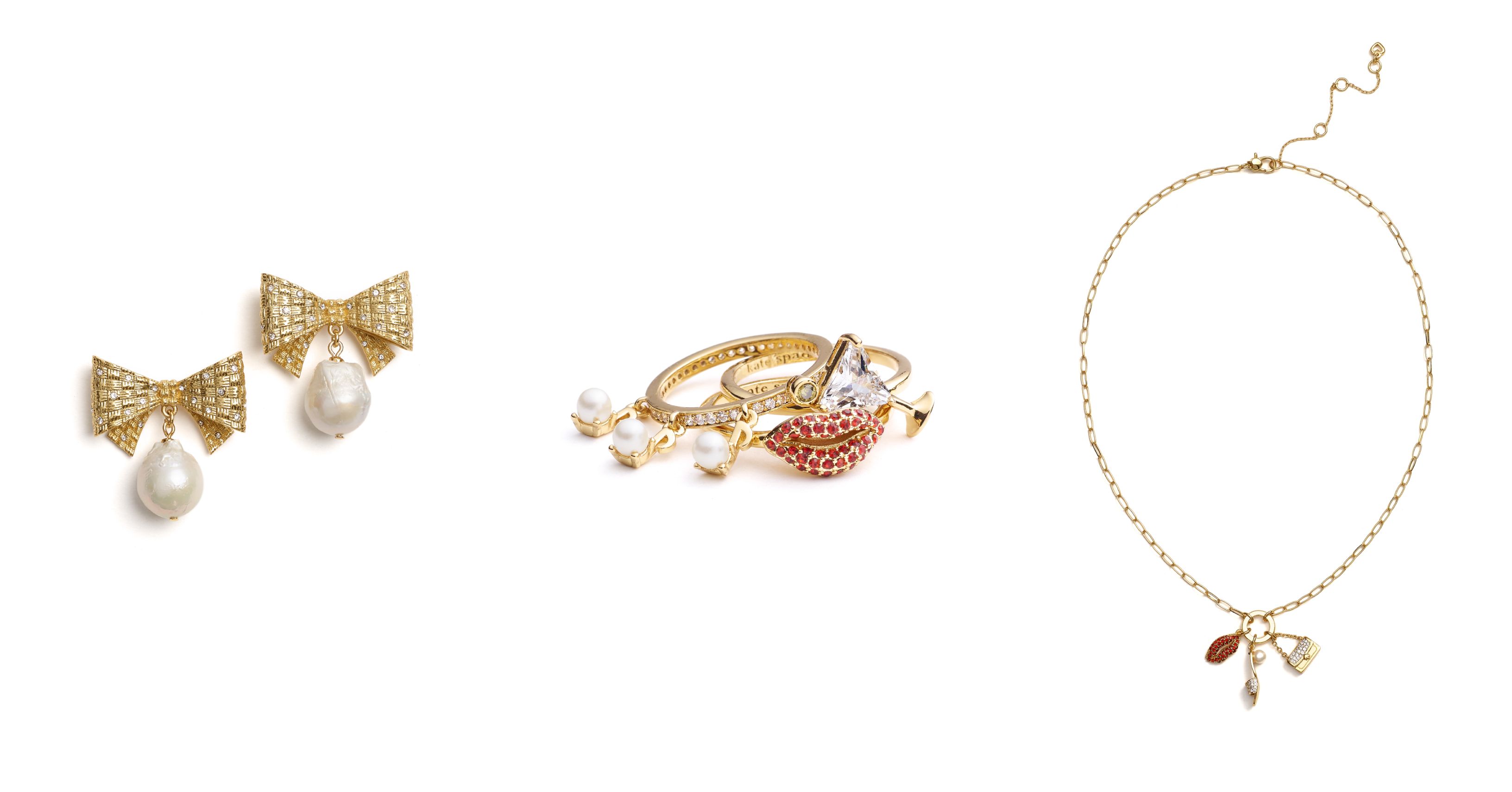 Seasonal jewelry reflects cross-category themes. Wrapped In a Bow riffs on dainty bow accents from ready-to-wear with the addition of pearls. Hit the Town keeps the party going with elements that signal an adventurous night out with joy and spontaneity—perfect for mixing and matching earrings, pendants and rings. Victoria provides over-the-top luxury with eye-catching, jewel-toned gems and freshwater pearls.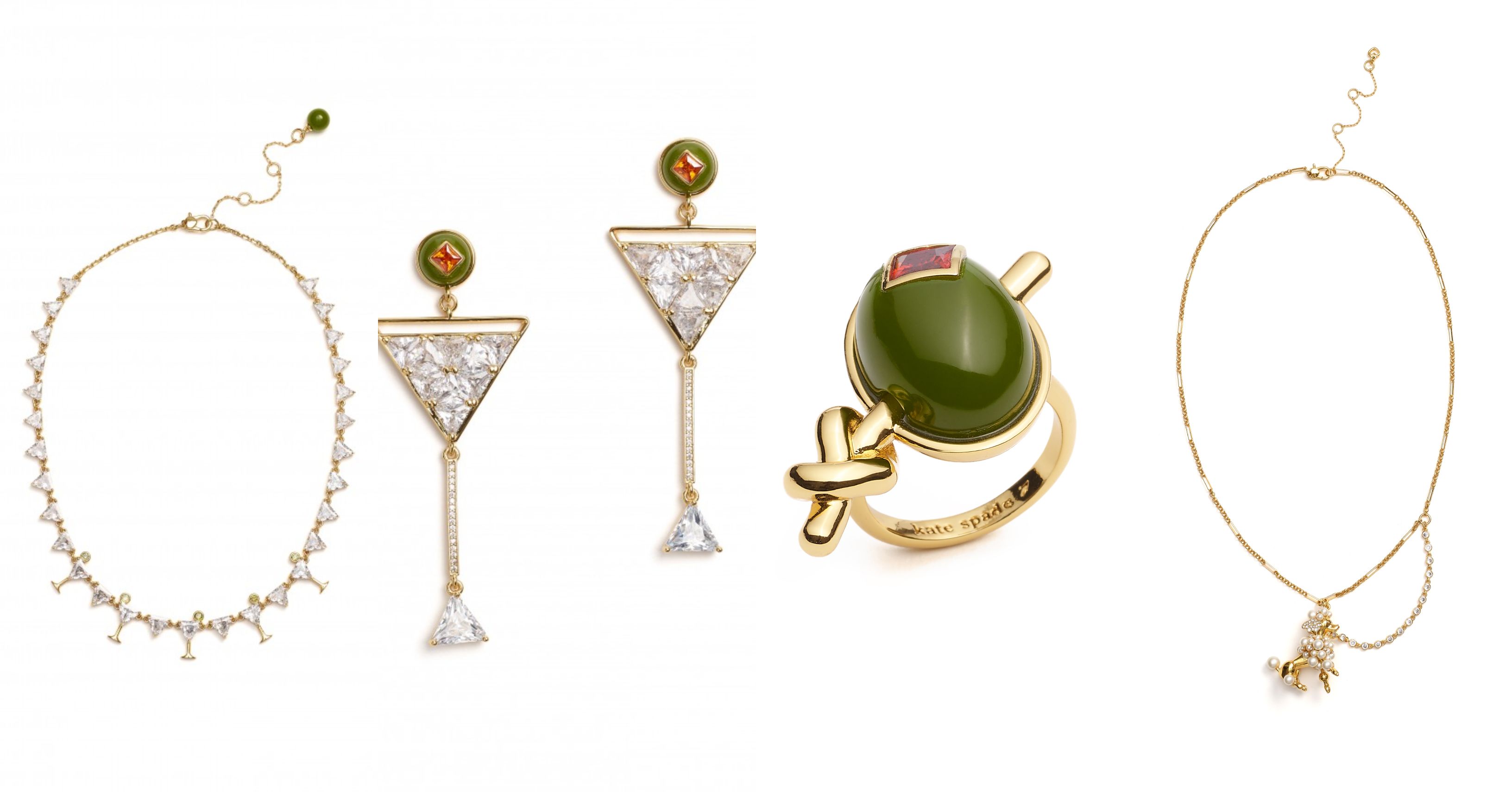 Shaken Not Stirred mixes things up with martini-clad earrings, necklaces, a tennis bracelet and olive- adorned ring, all paying homage to the novelty handbag collection that bears its name. Poodles & Poms novelty from footwear also makes its way to jewelry with an assortment of standout earrings, pendants and a charm bracelet.
Footwear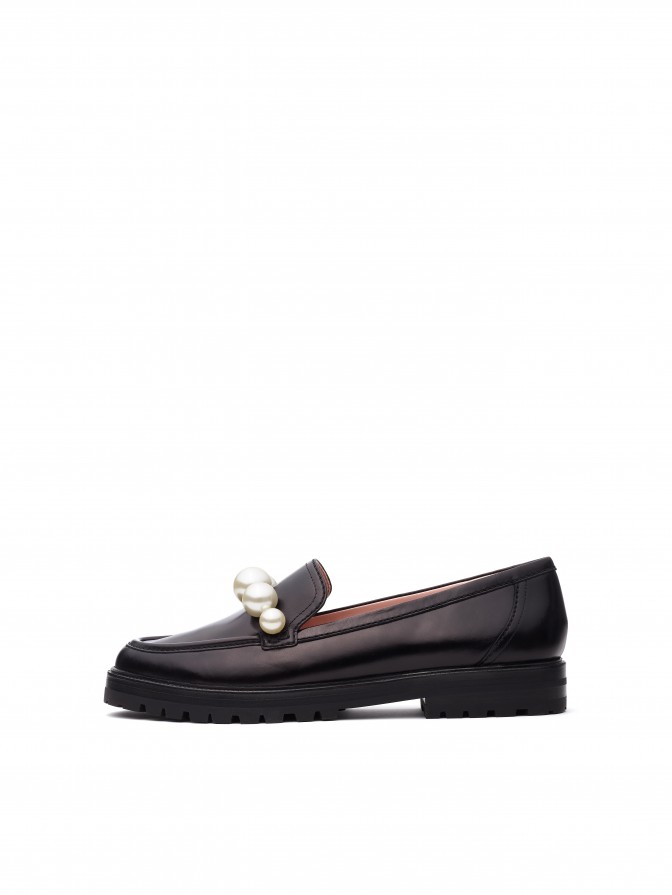 Fall footwear carries forward cross-category themes while balancing casual and elegant. Whether it's a chunky clog, platform sneaker, pearl-embellished loafer or our signature pom-pom pump, duality is on display. This season's shoes display playfulness with elevated materials such as leather, sheep nappa, haircalf and satin. Making a strong showing is the Amour Pom heels and Garnish.