Tea friends rejoice!  Premium tea beverage brand CHAGEE Malaysia celebrates its new milestone today, announcing that it has received Halal certification from the Department of Islamic Development in Malaysia (JAKIM) for its five outlets, with 30 others in the pipeline to be Halal certified by year end. CHAGEE Malaysia aims to open its 300th outlet by 2025, while continuing its efforts in phases to ensure that all its outlets will be Halal-certified.
According to Ng Jia Jun, Deputy General Manager of CHAGEE Malaysia, "With the Halal certification, tea friends can continue to indulge in their favourite CHAGEE brews with a refreshed trust and confidence, especially amongst our Muslim community which represents the largest population in Malaysia. Whether you are sipping our classic fresh milk tea blends or exploring our innovative fruit tea creations, you can be assured that every cup of CHAGEE tea meets the highest standards of Halal integrity as well as food safety and operational standards."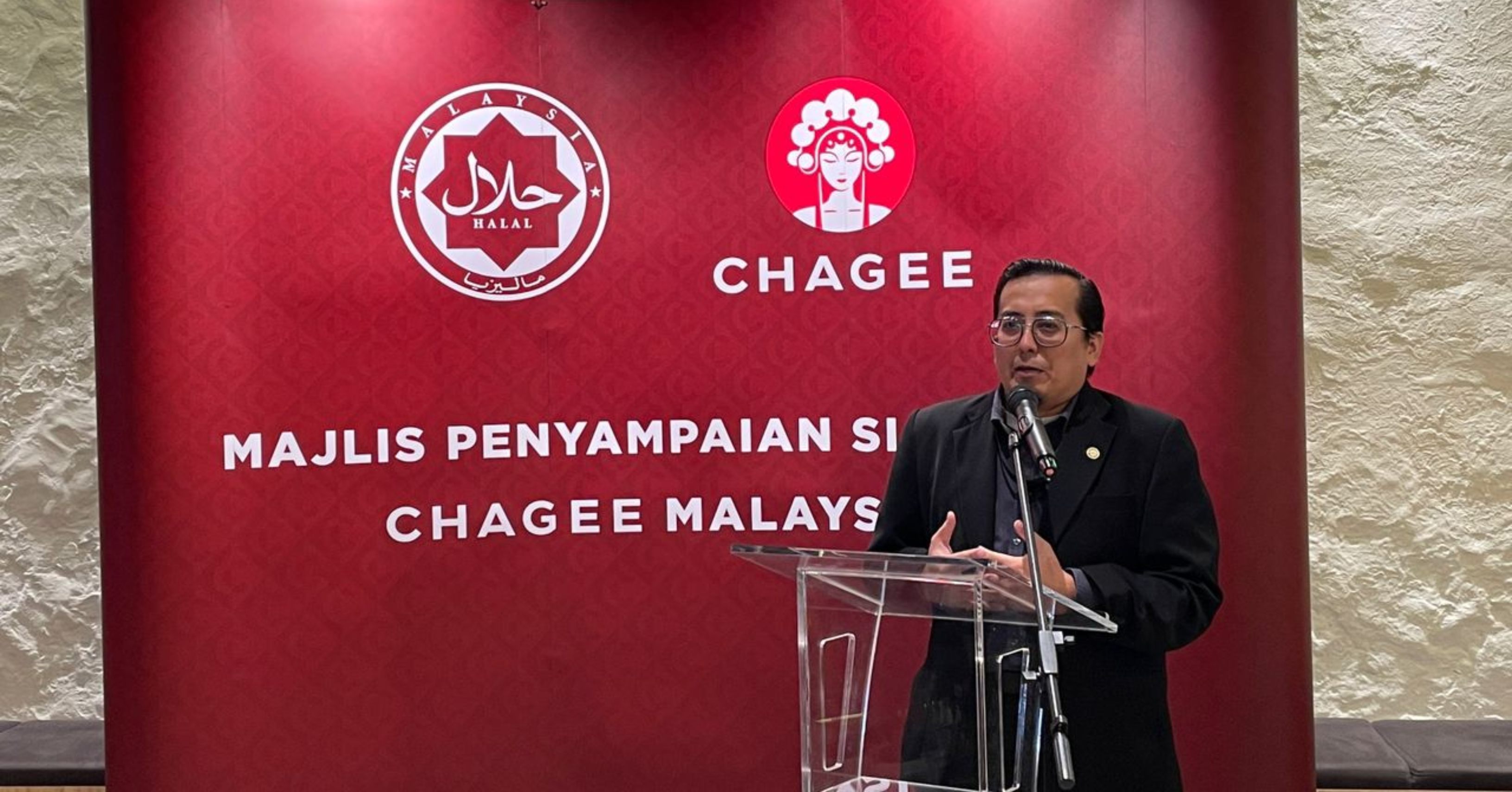 During the media event, Mohd Shahril Bin Abd Samat, Senior Assistant Director from the Department of Islamic Development in Malaysia (JAKIM) presented the Halal certificate to CHAGEE Malaysia, signifying CHAGEE's commitment to adhering to Halal standards and ensuring that its exquisite range of tea meets the dietary requirements of its Muslim customers. 
With the boost of confidence through the Halal certification from JAKIM, coupled with the bright market prospects and a growing tea-drinking trend, CHAGEE has set its sights to increase its current 70 outlets to a total of 300 outlets across Malaysia by the end of 2025, as part of its long-term vision to strengthen, curate and grow the tea-drinking culture in the country. To date, CHAGEE has sold more than 10,000,000 cups in Malaysia and is confident to continue this uptrend through its expansion plan to reach out to a wider base of customers.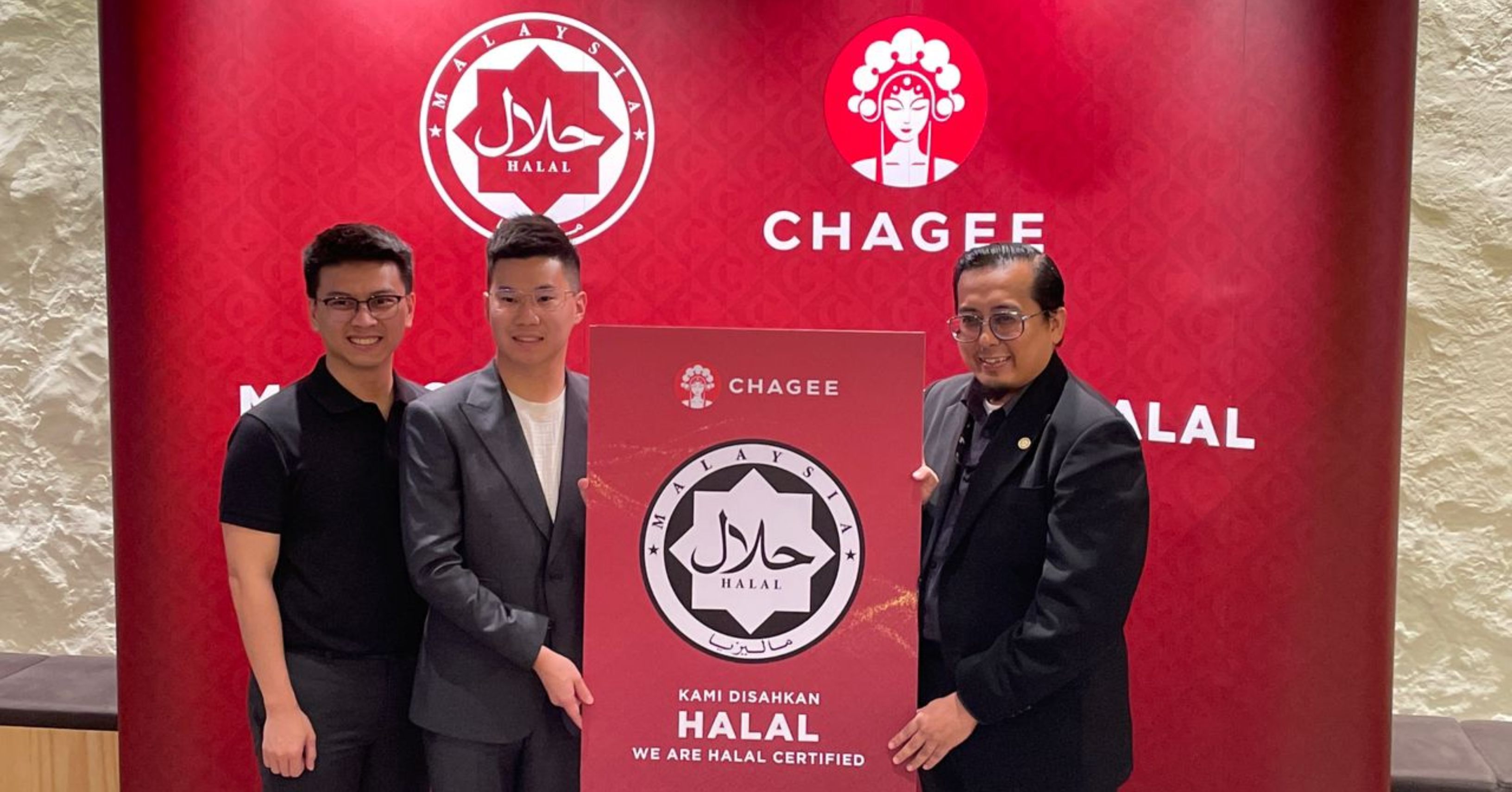 During the "Conversations with CHAGEE" session, Ng engaged in a "tea talk" with two tea friends and longtime CHAGEE lovers, Sara Muzam and Shu Faye, where they exchanged thoughts on tea trends, fun facts, intricacies and personal tea-drinking traits and experiences with CHAGEE Malaysia.
Sara Muzam enthused, "The tea drinking culture in Malaysia is definitely expanding as many are increasingly aware of the health benefits of tea and that it can be enjoyed with different ingredients and flavours to conjure various moods and experiences. I truly enjoy my cup of CHAGEE tea beverage – it's a convenient pick-me-up as my daily perk and its lovable tea taste is truly refreshing! My favourite is the White Peach Oolong Milk Tea. Try it!"
CHAGEE is a trendsetter, being one of the earliest regional tea-focused chains to lead the rise of the new generation of tea beverages in 2017. CHAGEE's footprint has been extending far and wide, with a robust presence in the Asia Pacific region, including Malaysia, Thailand, Singapore and other countries. With over 2,400 outlets globally, CHAGEE continues to unite tea lovers around the globe, sharing its passion for remarkable tea experiences.
"We are committed to delivering not only exceptional taste but also peace of mind to all tea friends who choose to make CHAGEE a part of their daily lifestyle. That is why this Halal certification really gives us a big boost to not only grow our presence in Malaysia but also continuously innovate our offerings to cater to the diverse communities here," concluded Ng.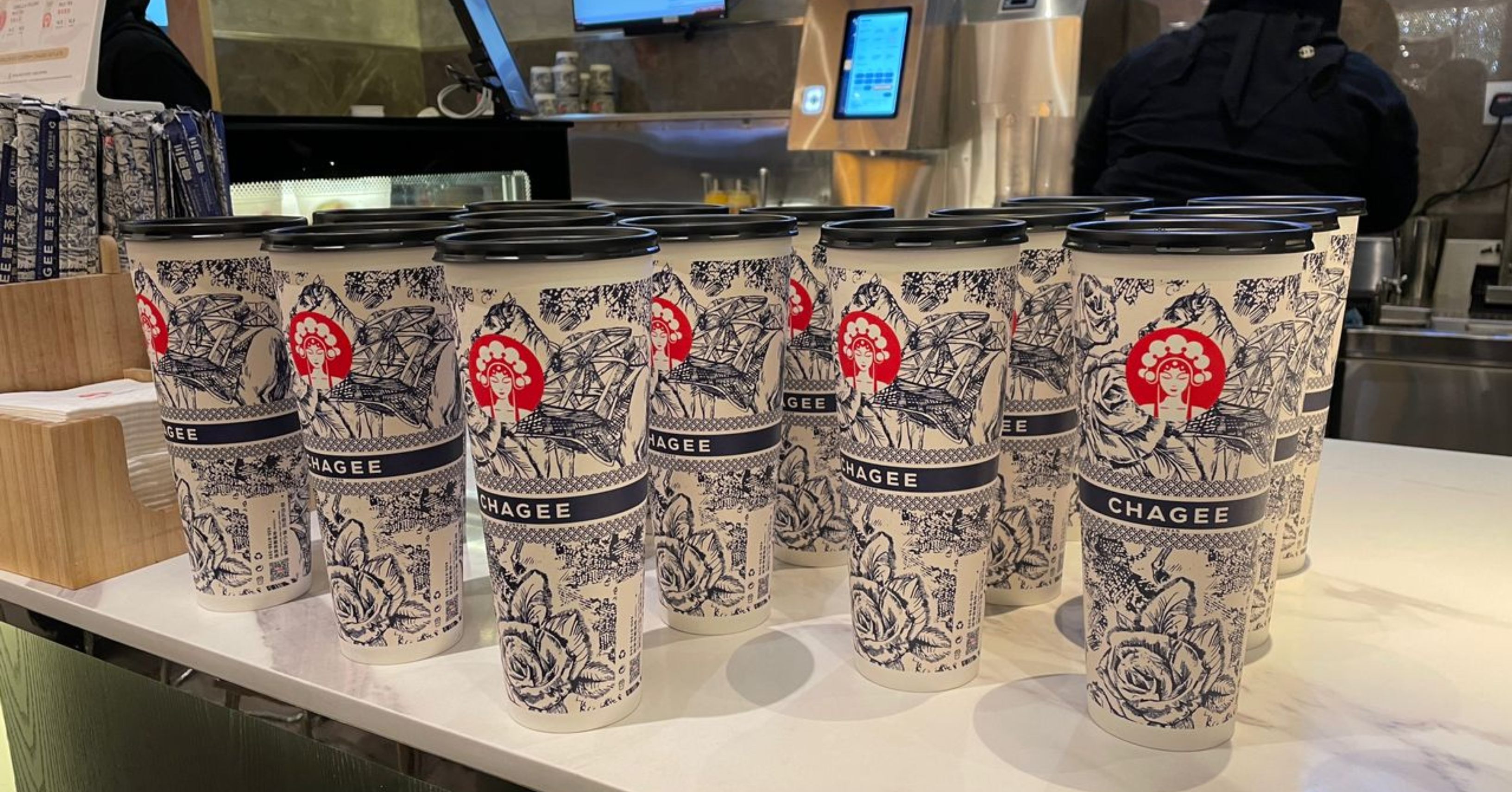 Capitalising on its brand's unique proposition of offering the best tea flavours with a premium experience, CHAGEE aims to continuously innovate its beverage menu and in-store engagements in its aim to promote a healthier lifestyle. In line with this plan, CHAGEE unveiled its upcoming branding and flagship experience for its tea friends to immerse in CHAGEE's unique propositions.
To mark the momentous celebration of its Halal certification and to rally consumers' excitement surrounding this key milestone, CHAGEE is bringing back its most popular campaign, "Big Big News, Big Big Tear & Win!" promo blitz on 7 October 2023, offering the largest prize pool to date. Amazing prizes include the Dior Saddle Pouch Bag, Gucci Cardholder, YSL Lipsticks, L'Occitane Lotion, dUCK Shopping Bag, free CHAGEE Milk Tea and many more. Customers simply need to purchase any large White Peach Oolong Milk Tea, Jasmine Green Milk Tea or the Da Hong Pao Milk Tea (700 ml) which will be automatically upgraded to a Big Big Cup. They can then proceed to tear the bottom lid of the cup to reveal their special prize!
For more information, visit www.chagee.com.my.