All programs under the Ministry of Education Malaysia (MOE) involving public gatherings such as sports and co-curricular activities for March 2020 have been postponed.
The ministry said in a statement today that the suspension was based on a decision by the Ministry of Health (MOH) yesterday calling for all mass gatherings to be postponed to prevent possible Coronavirus infection (COVID-19).
"All KPM members are reminded to adhere to the Standard Operating Procedure (SOP) of COVID-19 infection transmission by the MoH.
"The MOE is also advised to postponed travel abroad especially to areas or cities that are currently experiencing that outbreak of COVID-19 infection transmission by the MoH.
"Good personal hygiene also needs to be practiced by all parties at all times and in case of symptoms of infection, please contact the nearest District Health Office or the National Crisis Preparedness and Response Centre (CRPC).
"The KPM takes the risk of transmission of COVID-19 infection that can be obtained through the official MOH website."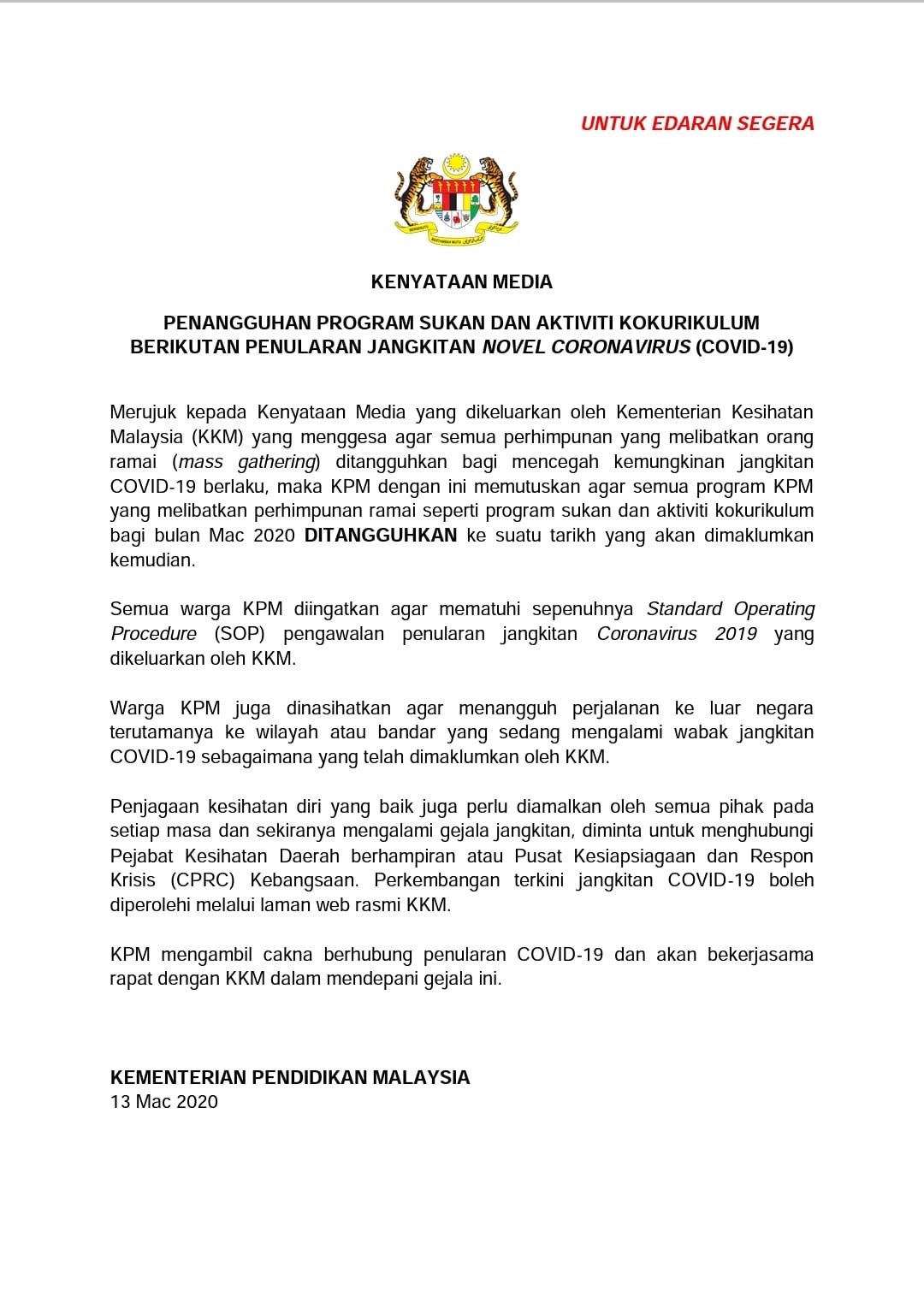 Source: Ministry Of Education