The Covid-19 death toll has increased to 24. This follows the death of a 35-year-old patient earlier today.
Health director-general Datuk Dr Noor Hisham Abdullah said the septuagenarian's death was reported to the National Crisis Preparedness and Response Centre.
Noor Hisham said the victim, a local, was Case 1056.
"The 24th death case (1056 case) was a 35-year-old Malaysian citizen. He has a history of traveling to Indonesia in early March 2020.
"He had started 5 days of treatment before being admitted to the Kuala Lumpur Hospital on March 18, 2020.
"He died at 9.30 pm yesterday," said Noor Hisham in a statement.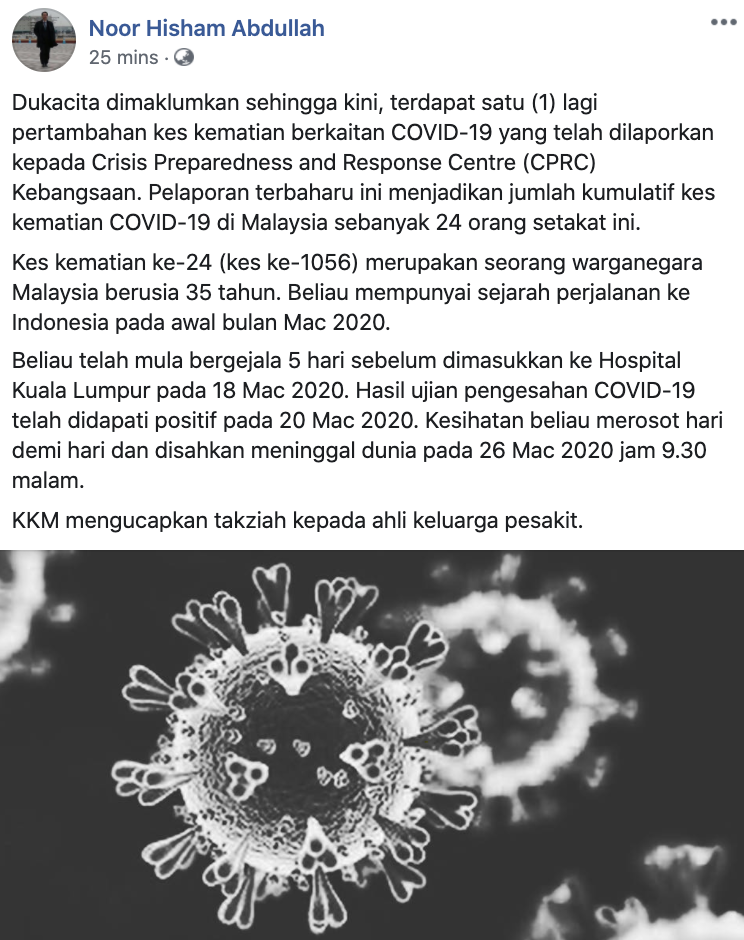 Source:  Noor Hisham Abdullah