Frontliners have been working so hard day and night to help flatten the curve of this Covid-19 Pandemic. As the citizens of Malaysia, we have to show them our appreciation towards them as a sign to thank them for all their dedication to save Malaysia all this while. Gratitude can be shown in many various ways.
For Persatuan Kebajikan Awam Malaysia that is a non-governmental organization, they have shown their gratitude towards all the frontliners in Malaysia by making a 21.1 feet statue that looked like a doctor by using only recycled materials such as used mineral water bottles and also used cans.
A representative from Persatuan Kebajikan Awam Malaysia said, "Thank you! This sculpture is dedicated to you for your restless nights and never forgetting those lives that are lost while saving others. Thank you for being our unwitting heroes". This mesmerizing 21.1 feet statue named Dr. T was built for six weeks and it took a lot of commitment and cooperation to make this dream into a reality.
Based on the story told by them, some of the people from the Persatuan Kebajikan Awam Malaysia had to face their fear of height and successfully climbed all the way to the top to finish Dr. T. All of their creativity and also hard work really worth it because they have been on the listing The Malaysia Book Of Records. This particular statue is now placed in Kg. Baru Kundang Rawang, Selangor.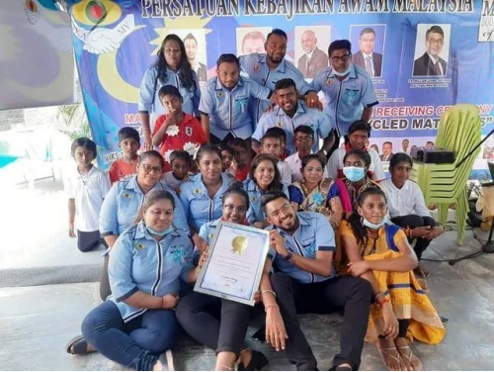 Sources: Facebook.