When we mentioned about the Maldives, what will come out from your head? The blue ocean? The white beach? Or a clean air far from polluted air in the cities? Yes, all of us would be thinking the same thing even though not everyone had a chance to go there.
The Maldives is known to anyone who wished to have a luxurious holiday. Visitors will be excited to enjoy various water sports activities such as scuba diving, snorkeling, and water skiing.
Good news to anyone who is planning to go to the Maldives one day, Soneva Fushi recently opened what it claims to be the largest one and two-bedroom overwater villas on 25 September. There are other overwater villas that are larger, but these are the largest for one and two-bedroom villas.
There are eight units of these villas for you to book. The water retreat villas come with a waterslide that will slide you directly into the blue ocean. You can also enjoy the great view of the ocean while having a breezy rest inside the property.
All villas have glass floor panels for you to enjoy seeing coral and fish up close without having to get a boat. Visitors can also enjoy stargazing from bed with its retractable roofs.
Soneva Fushi is on a private island. The Maldives now is open to visitors from any country who wished to stay on the island for the duration of their stay. This resort is also home to the largest outdoor movie screen in the Indian Ocean, which will give a great holiday experience.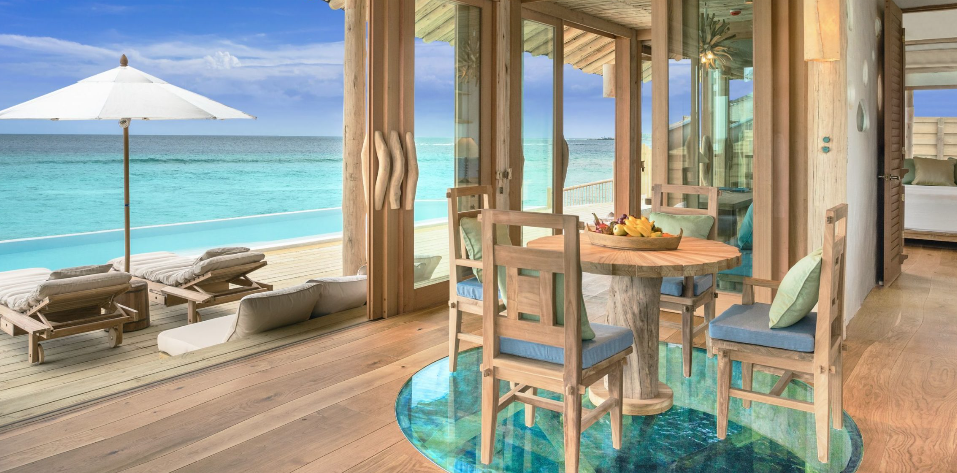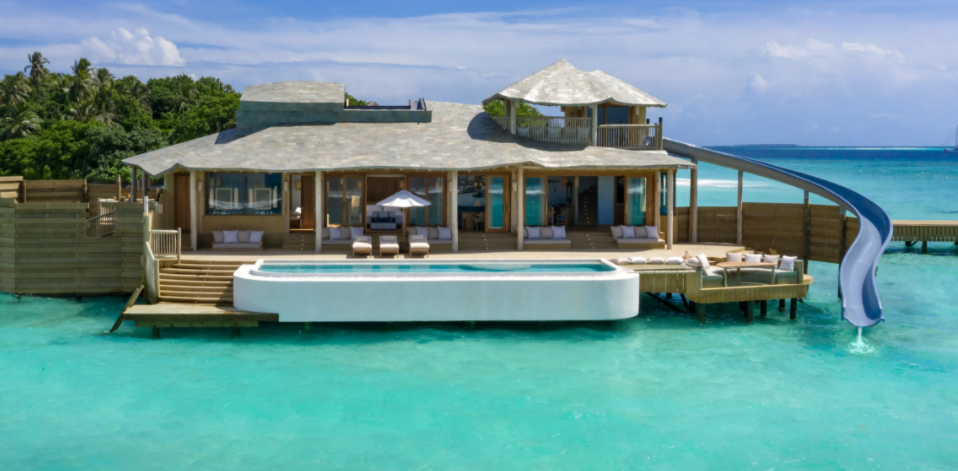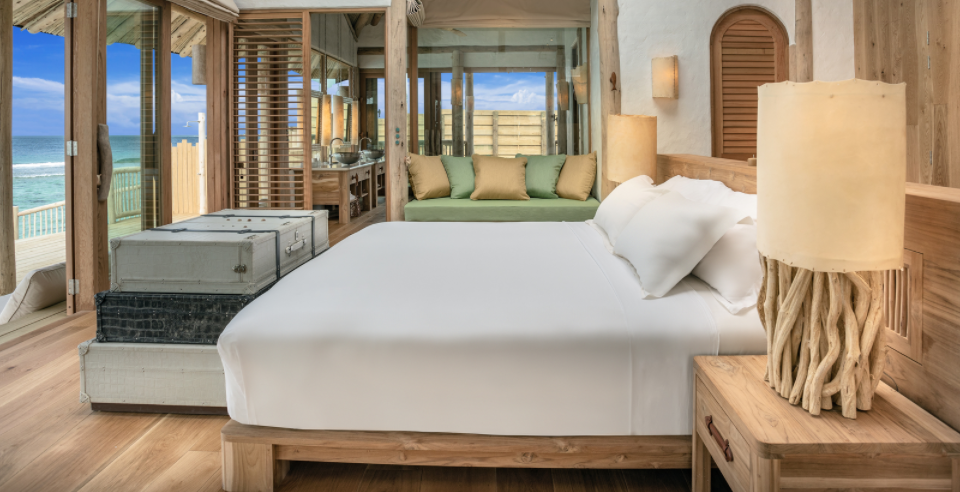 Source: Soneva Fushi, CNN