Turkish ice cream sellers are very famous with their tricks and also mischief behavior. This what makes them different from other ice cream sellers.
Recently, a heartwarming moment occurred when a particular Turkish ice cream seller decided to show his soft side that he has towards a special needs man who wanted to buy ice cream from him.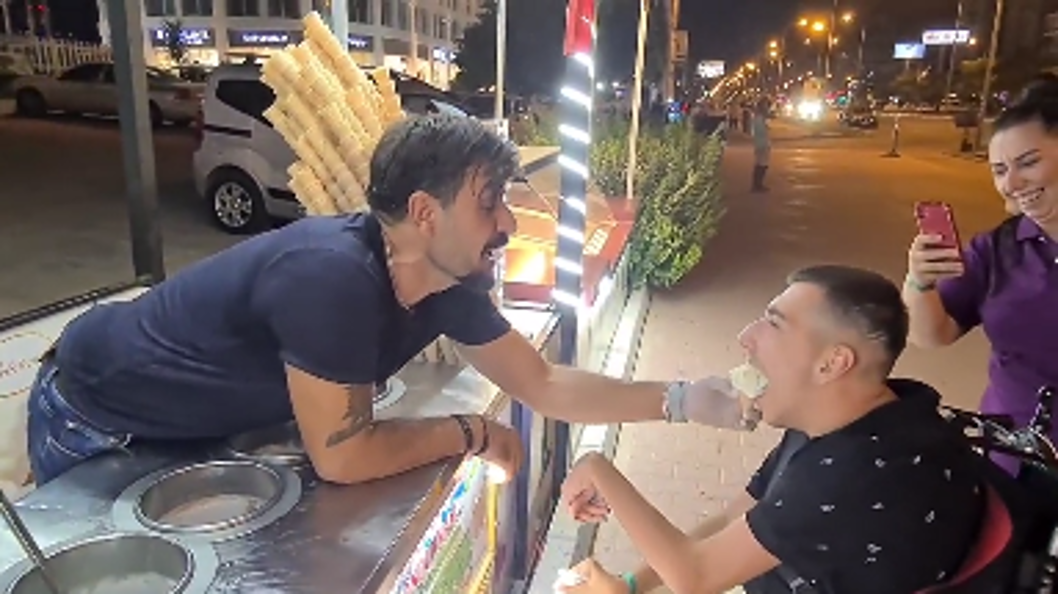 This specific Turkish ice cream seller as you can see in the video does things a little differently as he adds in music and also dances into his little pranks. To everyone's surprise, he has such a big heart as well, despite doing all the pranks that he usually did.
Based on the video that has been viral through various social media platforms, it shows that this Turkish ice cream seller is kindly feeding the special needs man with his signature ice cream while still going with the flow of the upbeat music.
The starting of the video shows that the Turkish ice cream seller is showing off a few tricks up his sleeve towards his special customer and he seems to be enjoying the upbeat music as well. As soon as he was done with the tricks, he then decided to feed the dessert to the special needs man who took a big bite of the ice cream.
He then continued to feed the man and he went over to wipe his mouth with a tissue when the special customer's mouth got a little dirty because of the ice cream.
Sources: Instagram cilgin_dondurmaci.