With the number of COVID-19 cases rising rapidly after the long holidays, the focus has once again moved to the availability of test kits to make testing easier and more accessible for the masses.
Malaysia's largest home improvement retailer today announced that the nasal test kits are available to be purchased in three units for only RM10 across MR D.I.Y, MR. TOY, and MR DOLLAR stores nationwide, making it affordable for all Malaysians. The promotion is running from 15 May to 15 June 2022.
The nasal test kits at MR D.I.Y. are directly sourced from manufacturers overseas and meet all Malaysian health and safety standards. The sets are also approved by the Medical Device Authority, under the Malaysian Ministry of Health, said MR D.I.Y..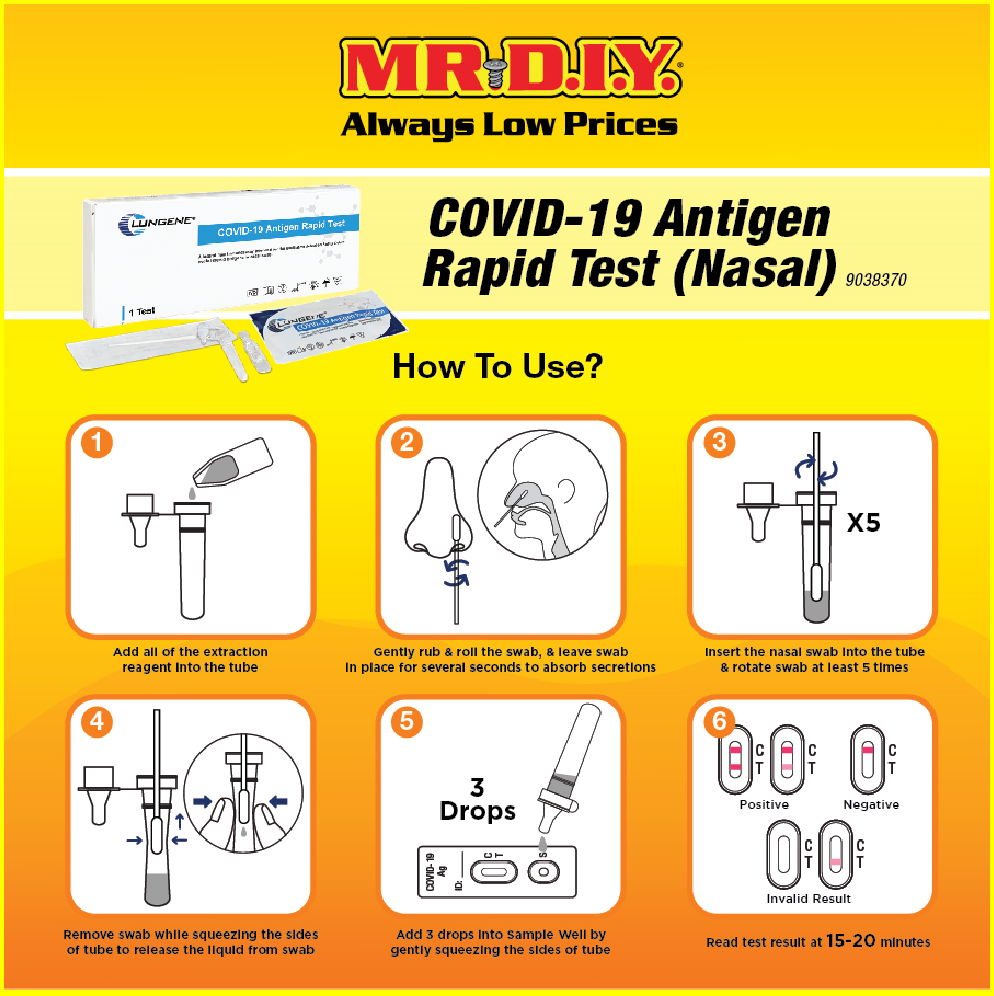 Nasal test kits are easy to use, in 6 easy steps:
Tear open the extraction reagent and drop it into the tube
Remove the swab from the package. Insert the soft end about 1.5 cm into the Rotate slowly, gently pressing against the insides of the nostril at least 4 times for a total of 15 seconds. Use the same swab in the other nostril and repeat the process.
Insert the swab into the tube and rotate the swab at least 5
Remove the swab when squeezing the sides of the tube to release the
Put three drops of the sample into the test
Wait 15 -20 minutes for the result. Once the test is done, dispose
Nasal, saliva, and whistle self-test kits as well as other protective essentials such as face masks, hand sanitisers, and face shields are available at MR D.I.Y. Group stores nationwide.
For more information about MR D.I.Y., visit www.mrdiy.com, e-commerce platform, www.mrdiy.com.my, Facebook, and Instagram.