Nu Skin, a global leader in premium-quality beauty and wellness products, has launched ageLOC® Reset Softgel – a powerful daily supplement that helps to support metabolic health and overall well-being. Only one in eight adults are metabolically healthy* and 90% of consumers agree that the current always-on lifestyles are taking a toll on their bodies. Nu Skin has created ageLOC® Reset Softgel to help counteract those lifestyles, allowing consumers to continue living their lives, while supporting their metabolic health, antioxidant level, vital organs and more.

"At Nu Skin, we pride ourselves on extensive scientific rigour when it comes to developing a new product," said Mark Bartlett, Vice President of Global Research & Development for Nu Skin's Pharmanex brand. "ageLOC® Reset Softgel is backed by seven years of Nu Skin's proprietary research and has led to the creation of a dietary supplement that helps shift your body's biochemistry towards a healthier mode when combined with healthy eating and regular exercise and helps counteract the effects of a hectic lifestyle by targeting the sources of metabolic health" 
ageLOC® Reset Softgel Ingredients and Benefits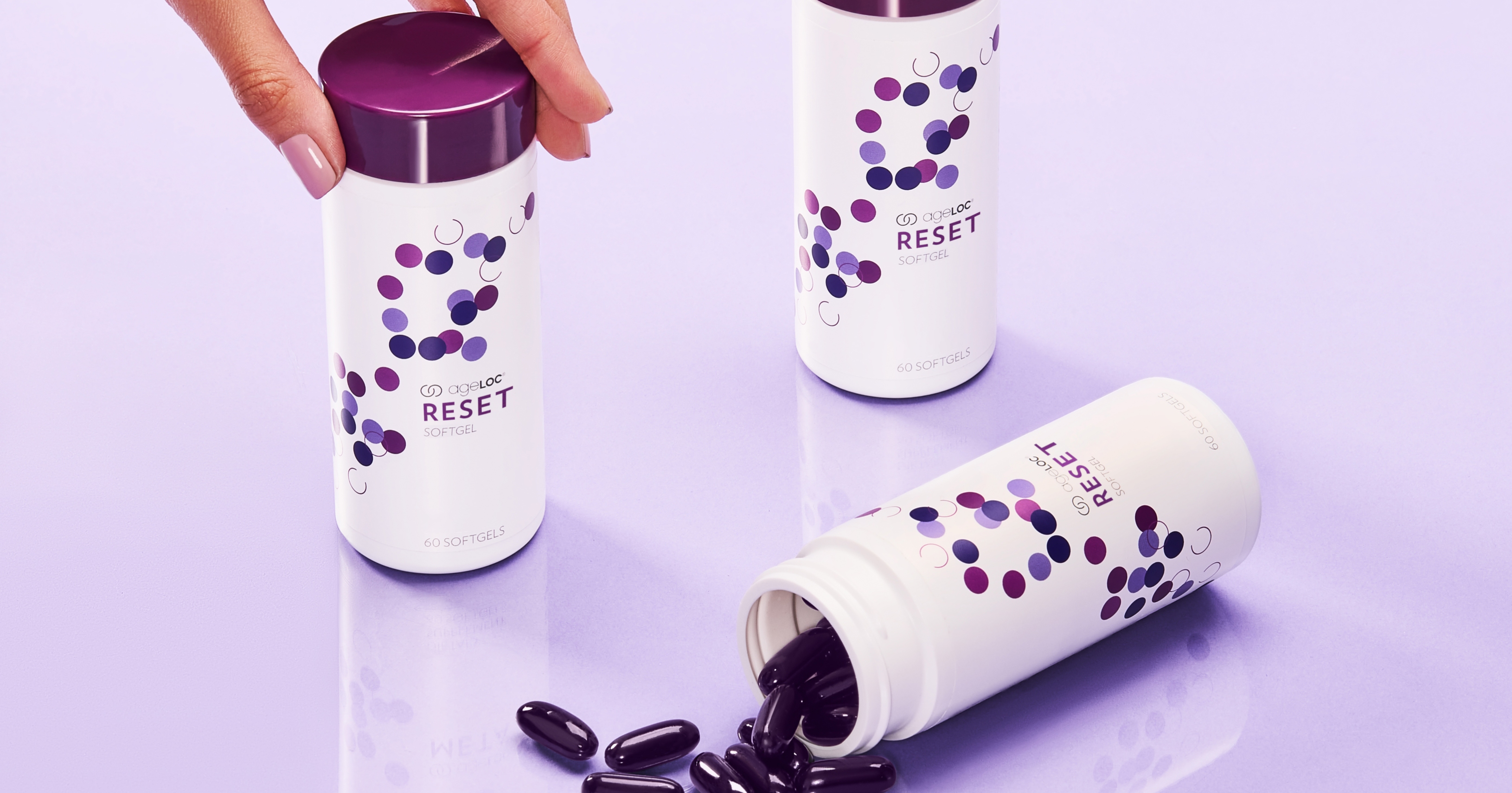 ageLOC® Reset Softgel gets its effectiveness from a proprietary, breakthrough formula featuring Nu Skin's ageLOC® Reset Softgel anthocyanin blend, which is rich in the two most effective anthocyanins that support overall metabolic health: Cyanidin and Delphinidin. The exclusive blend in ageLOC® Reset Softgel provides 215mg of anthocyanins per serving to produce clinically proven benefits. 
When combined with a healthy lifestyle, ageLOC® Reset Softgel helps support the following:
Helps support healthy well-being**

Helps support your body's healthy metabolism**

Helps improve the antioxidant defence system, reducing oxidative stress**
"We are very delighted to launch the ageLOC® Reset Softgel here in our market. We hope that through this product, our consumers are able to find a feasible solution in ensuring their metabolic health is well taken care of. The support from our consumers has helped us grow and allowed us to not only constantly share new offerings for their beauty needs but also for us to celebrate our 25th Anniversary here in Southeast Asia," said Hendrix Wong, Vice President, Market Operations of Nu Skin Malaysia and Brunei. 
ageLOC® Reset Softgel Clinically Proven Results
To ensure the highest efficacy within the ageLOC® Reset Softgel product, Nu Skin analysed more than 10 different anthocyanin plant extracts and then tested seven in its screening study: bilberry, black chokeberry, black rice, crowberry, red grape, wild blueberry and domesticated blueberry.  The research resulted in 3 key ingredients, Black Rice, Bilberry and Black Currant were used to create the exclusive formulation of anthocyanins that are rich in key compounds cyanidin and delphinidin. 
Seven years of Nu Skin's proprietary research led to discovering the concept, unlocking the science and identifying these key anthocyanins for metabolic health. From there, Nu Skin began conducting preclinical and then clinical studies to test the quality, efficacy and safety of ageLOC® Reset Softgel, ultimately creating the best supplement available. 
ageLOC® Reset Softgel Availability 
ageLOC® Reset Softgel are made in a form of softgels that are easy to swallow, and is recommended for consumers to consume one capsule daily for a maximised result. Each bottle of ageLOC® Reset Softgel includes 60 softgels and is available at RM 670.
For more information on ageLOC® Reset Softgel or other Nu Skin products, visit www.nuskin.com.my