Sonno, the most online reviewed sleep company in Malaysia, is opening its first flagship store located in Publika. Sonno is recognised for its premium mattress-in-a-box and other high-quality sleep products at affordable prices, its distinctive 100-night trial, and free delivery. The new store creates an outstanding journey for Sonno customers, providing a seamless omnichannel shopping experience. 
In the flagship store, also known as the Sonno Sleep House, customers can finally touch and feel the entire sleep collection that the company offers. The thoughtfully designed space includes 3 large house-shaped nap rooms to provide the comfort needed for customers to test the mattresses. In addition, the sleep specialists who serve as Sonno's sales representatives will be dressed in pyjamas to assist in the consumers' purchasing process and provide a delightful customer experience.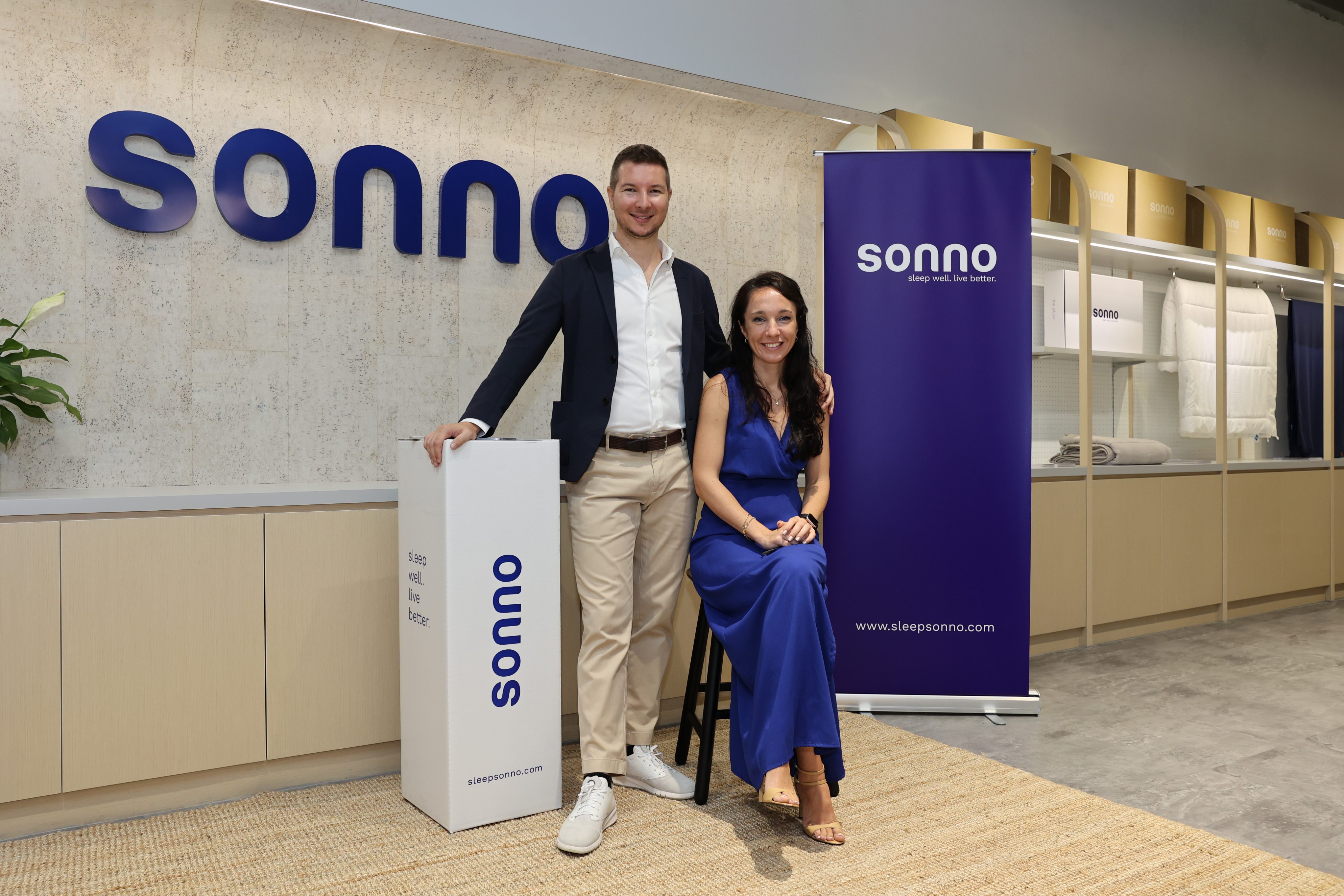 "We are truly proud to have achieved this significant milestone of opening the very first Sonno flagship store in Publika. This represents an important step to provide a seamless omnichannel shopping experience, whether our customers are shopping online from the website, by messaging platforms, or in our brick-and-mortar store," said the Founder and CEO of Sonno, Fabio Miceli.
"As a digital native brand, adding an offline footprint allows the company to adapt to evolving consumer preferences as well as finally make the mattress shopping experience more memorable and enjoyable," he added.
In conjunction with the launch, Sonno will be revealing its latest sleep collection, the Sonno Signature Bed Frame, which is the company's first product line as it enters into the bedroom furnishing segment.

Inspired by the Japandi design that has been trending of late, Sonno's very own bed frame design is made with 100% Malaysian natural rubberwood and essentially has zero metal components. The bed was specifically designed to allow customers to easily assemble the bed without the need for any tools. Additionally, the bed frame has a dedicated device slot built into it that will appeal to today's digital generation. 
According to the founder, "We are a very data-driven company and constantly collect customers' feedback on the products. For this reason, we are thrilled to finally accommodate one of the most requested products by our user base by introducing a beautiful bed frame to the market that sums up Sonno's brand values: high quality, simplicity and remarkable design". 
Moving forward, Sonno will continuously leverage data to improve customers' shopping experience, extend its presence offline and expand the range of its products by introducing new exciting additions to its catalogue in Q4 2022 to help people get quality sleep and improve their lifestyle.