London-born dining hotspot, Burger & Lobster, has announced today the launch of its latest Malaysian restaurant in Kuala Lumpur's iconic Suria KLCC mall. This is Burger & Lobster's second restaurant in the country following the opening at Sky Avenue, Resorts World Genting in 2017. Joining the brand's global portfolio of restaurants, Burger & Lobster Suria KLCC reinforces the group's rapidly growing presence in the world's favourite gateway cities.
The restaurant's menu will feature Burger & Lobster's mainstay prime-cut burgers made from Nebraskan family-farmed beef, fresh wild-caught Atlantic lobsters and its signature Original Lobster Roll, alongside an extensive sides and drink selection for the ultimate dining experience. Diners can also enjoy the Lobster Laksa (MYR90) available exclusively at the outlet, featuring Canadian lobster braised in an aromatic coconut broth and topped with regional herbs, laksa noodles, beansprouts, pieces of fried bean curd (Tau Pok) before being garnished with fresh chilli and spring onions.
Designed by award-winning interior design consultancy Rocket Studio Pte Ltd, the 4,500 sq ft restaurant is luxurious and contemporary, featuring rich red shades, bold marble and handmade tiles along its live lobster tanks. The restaurant comfortably seats up to 100 diners indoors and outdoors, along an expansive dining terrace that offers stunning views of Symphony Lake and KLCC Park.
"South-East Asia represents one of the world's most diverse and rapidly growing economies. It is a melting pot of cultures and histories; it's a location that boasts some of the most unique and discerning food palates in the world," said Riccardo La Monica, Director of Business Development at Burger & Lobster.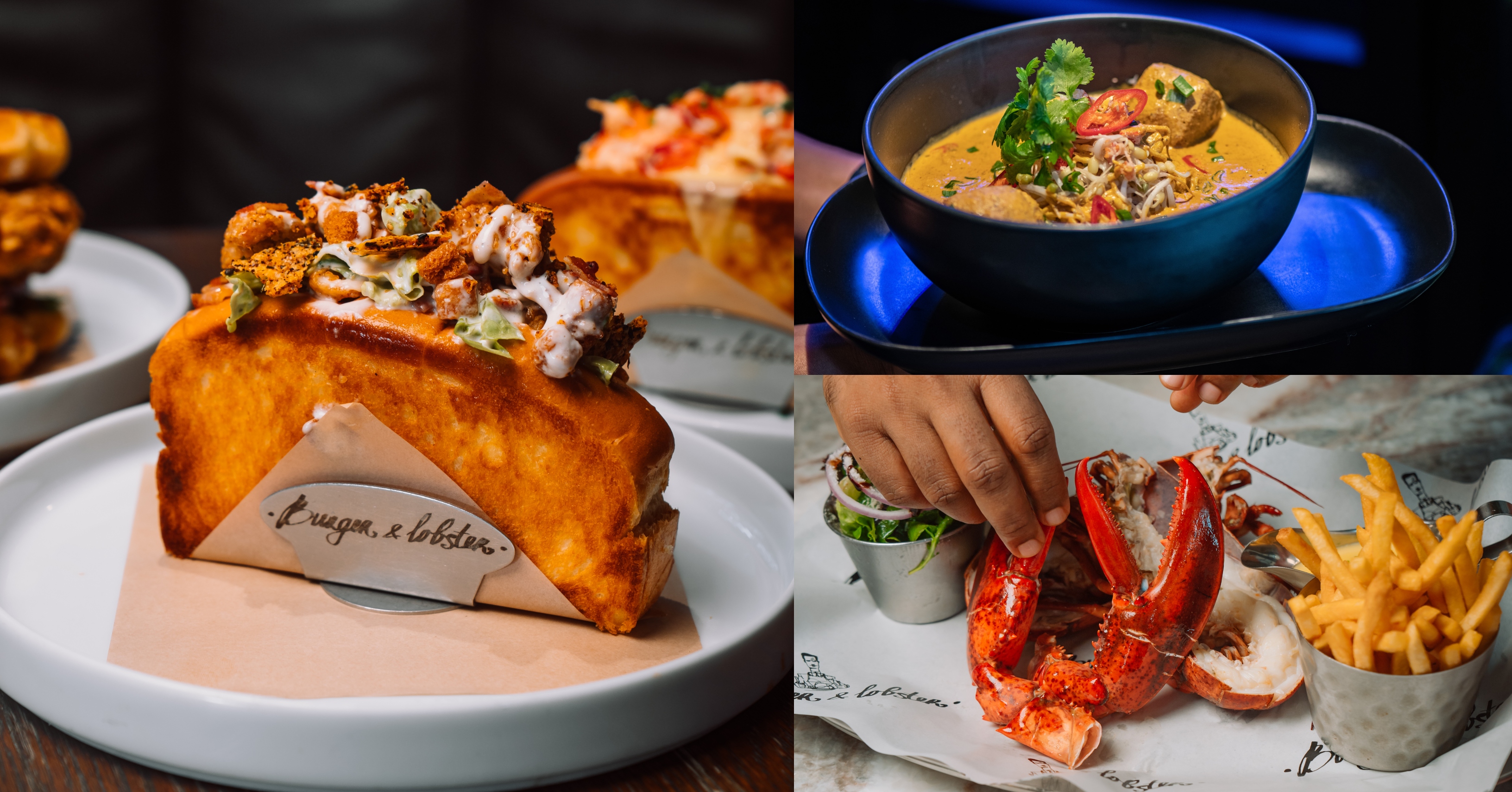 "We consider ourselves fortunate to have secured an iconic location in Suria KLCC and are excited to be evolving the Burger & Lobster brand into such a ground-breaking and premier destination in the heart of South-East Asia. We're confident that the restaurant will continue to impress and delight as we further expand and deepen our presence. This partnership marries perfectly with the restaurant's obsession with offering dining experiences in the most captivating locations across the world."
Burger & Lobster Suria KLCC will be the first location established under Burger & Lobster's partnership with Aquablu Technologies, to establish the brand's presence in South-East Asia. Further Burger & Lobster openings are being planned for Indonesia and Vietnam.
Aquablu Technologies' Managing Director, Dato' Simon Foong added: "Whenever I am in London, I make it a point to eat at Burger & Lobster without fail. The quality and standard of their food, ambiance, and service is second to none, and is something that I am sure will be appreciated in South-East Asia, particularly here in Kuala Lumpur. I love introducing people to new experiences and relish the opportunity to make the Burger & Lobster brand more accessible in the region."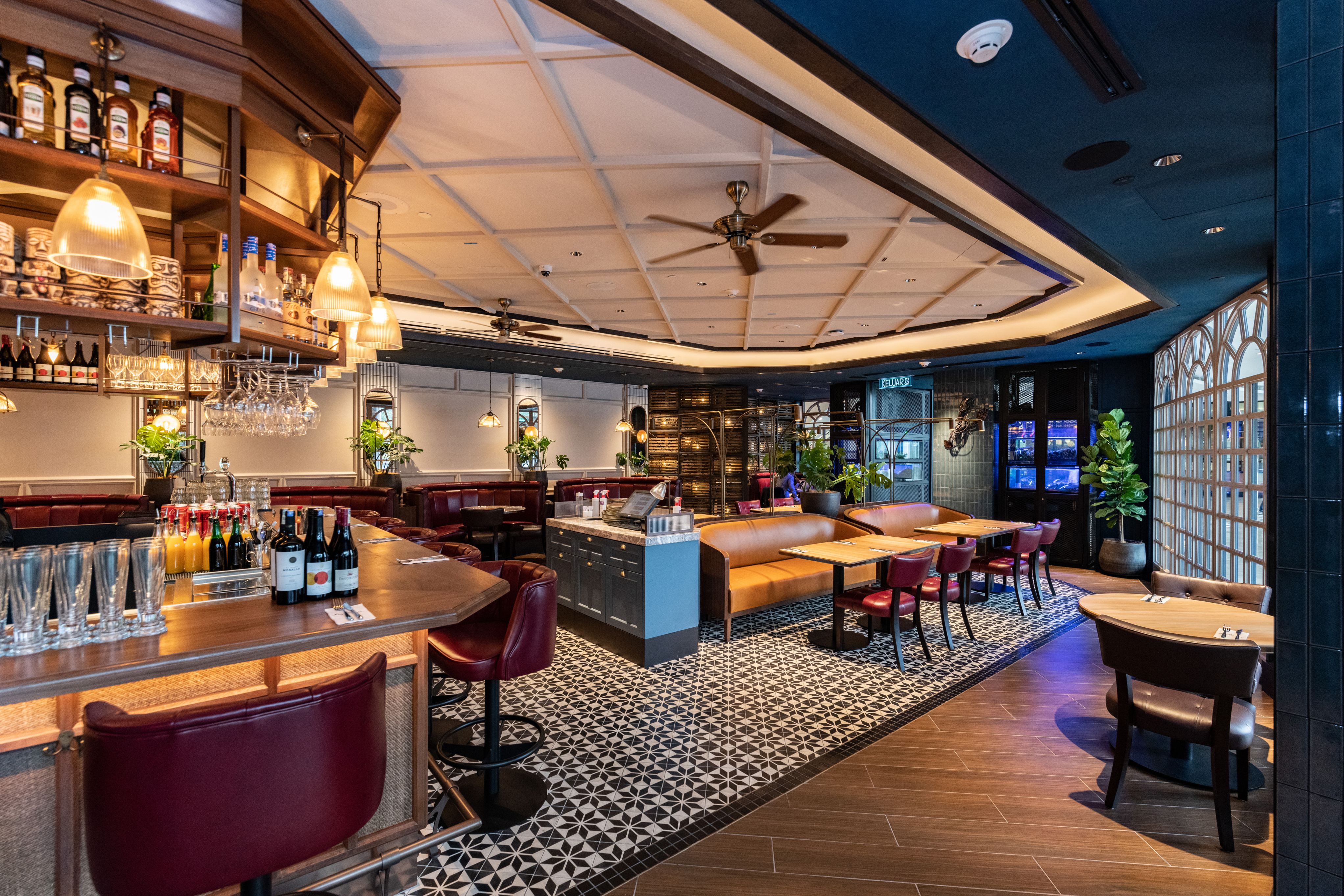 With simplicity at the core of the Burger & Lobster concept, all restaurants feature live lobsters that are flown in from Nova Scotia, Canada, and prime cut beef from dedicated cattle ranchers in Nebraska.
For more information of the restaurant and current restaurant locations please visit https://www.burgerandlobster.com/locations/malaysia/suria-klcc/.