vivo has unveiled the highly anticipated addition to its stylish V25 series – vivo V25 Pro. With superior photography features, the smartphone has been designed for users who express themselves through photos and videos. The vivo V25 Pro will give users the power to embark on a self-expression journey with its stunning camera, powered by high-performance, energy-efficient hardware, all encased in an exquisite body.
The flagship-level 64MP OIS ultra-sensing camera on the back of the V25 Pro minimises blurry shots and supports a longer exposure time, creating clearer and brighter images and videos even in dim lighting conditions. With an eye-catching design, the Color Changing Fluorite AG Glass covering the rear panel changes its hue when exposed to UV light, reflecting the dynamic personalities of users. Below its beautiful appearance lies a powerful processor with high energy-efficiency ratio and great capacity. Coupled with the newest cooling technology and fast charging capabilities, it offers a long-lasting and smooth mobile experience in various scenarios.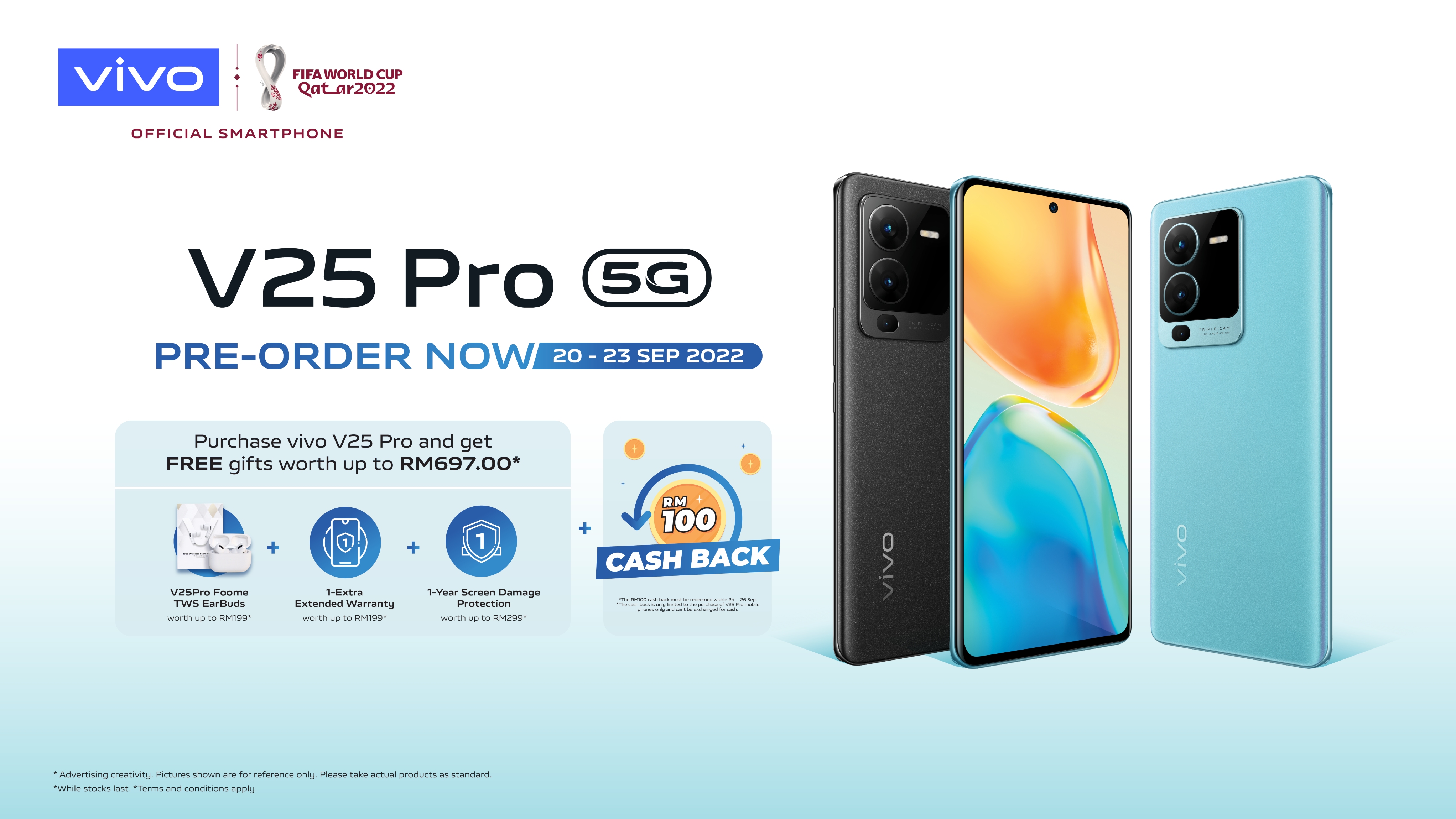 "The vivo V25 Pro brings new innovative and technologically advanced features to its users while exuding style and encouraging users to create, have fun, and explore. With the new V25 Pro, it continues to embody the V series concept and provide users with fresh tools and features," said Mike Xu, Chief Executive Officer of vivo Malaysia. "vivo understands that users want a smartphone that is aesthetically pleasing and has excellent functional attributes. With the vivo V25 Pro, users can capture the best moments in life with their family and friends anywhere, any time with intuitive camera technologies, while expressing their creativity and emotions through the unique colour-changing design."
Light up portraits in the night with intuitive imaging technology
Equipped with a 64MP OIS ultra-sensing rear camera that boasts an upgraded OIS and EIS capabilities and an 8MP wide-angle camera, the vivo V25 Pro delivers an excellent imaging experience and allows users to capture high-quality, super-wide shots with ease. 
The vivo V25 Pro is setting new standards in night photography with the upgraded Super Night Mode feature, which accurately restores the colours and brightness of highly saturated images at night. Coupled with the new Real-Time Extreme Night Vision feature, users can manually adjust the exposure intensity when they preview an image, further improving the brightness, noise control and details of photos in real-time even in low-light environments. This gives users the freedom to play with the rear camera portrait features at night.
Easy and fun video filming experience with style
The vivo V25 Pro creates more possibilities for users to easily film and record fun and playful moments with families, friends, or pets at night. The Super Night Video feature is excellent at brightening and noise reduction in dark environments, enabling users to shoot brighter and clearer videos at night. The front camera of V25 Pro has the Natural Portrait video mode, which enhances the overall skin texture and clarity. Furthermore, the Hybrid Image Stabilisation (OIS+EIS) feature makes video shooting clearer and more stable. 
The vivo V25 Pro also comes with a new Vlog Movie feature that improves the filming experience with video templates and tutorials to guide users on how to shoot in different scenarios, such as night, food, city and more, as well as an upgraded Multi-Style Portrait feature in the front camera that provides fun filters, enhancing the video shooting experience. The Multi-Style Portrait feature also allows users to unleash their creativity with the Motion Blur effect, a new style which innovatively separates people from the background for a better portrait creation experience. 
Spark creativity and fun through innovative colour-changing design 
The vivo V25 Pro has a slim body of 8.62mm and features an elegant 3D Curved Screen with a centred punch hole at the top of the front camera. The lightweight and slim body make the device a comfortable fit in the hands of users. To ensure the phones stand out, vivo incorporated vivid colours for the vivo V25 Pro, with two colours available – Surfing Blue and Starlight Black.
In addition, vivo designed the smartphone to spark creativity and fun in users with the revolutionary Color Changing Fluorite AG Glass, which enables the rear panel of the devices to display different colours at different angles when exposed to UV light. The Surfing Blue edition of vivo V25 Pro changes from light sky blue to deep ocean blue.
Powered by energy-efficient and high-performance chipsets
The new vivo V25 Pro delivers robust performance and high-power efficiency to support various daily uses of its users. It is equipped with a quasi-flagship octa-core CPU, MediaTek Dimensity 1300, with 12GB RAM + 8GB extended RAM, which powers exceptional 5G capabilities, provides greater AI imaging capacity to effortlessly produce stunning 4K videos and ensures a smooth gaming experience. Its performance and user experience are also improved thanks to the new, industry-leading Bionic Cooling System. The vivo V25 Pro also features a 66W FlashCharge capability and a 4830mAh large battery. It can power up the large-capacity and high-density battery cell from 0% to 71% in 30 minutes. 
TWS Air, Lightweight Wireless Earbuds with Great Sound
Apart from the vivo V25 Pro, vivo also introduces the vivo TWS Air, a lightweight wireless earbuds design for music enthusiasts. The TWS Air is vivo's lightest true wireless earbuds, with each earbud weighing just 3.5 grams. The earbuds are designed to fit the contours of the face and cannot be easily brushed out. It is available in two colours – White Bubble and Pebble Blue.
The TWS Air offers superb sound quality even in the lightweight design. It features a 14.2mm driver, the largest speaker driver for vivo's earbuds to date. The powerful bass takes users on an immersive experience as they play games and watch movies, while the clear mids and highs make vocals stands out and every note from musical instruments come alive. The vivo TWS Air also offers noise cancellation with its two microphones and the AI Noise Cancellation Algorithm, allowing clear and loud communication even while taking a call on the go. The TWS Air is also power efficient, offering 4.5 hours of music playback on a single charge.
Pricing and availability
The vivo V25 Pro is now available at RM2,499, while the vivo TWS Air is available at RM179. Customers can purchase the devices at all vivo concept stores, authorised dealers, vivo Malaysia's official E-Store (vivo V25 Pro) (TWA Air) and vivo Malaysia's official flagship stores on PG Mall, Go Shop, TikTok, Shopee and Lazada (vivo V25 Pro) (TWA Air).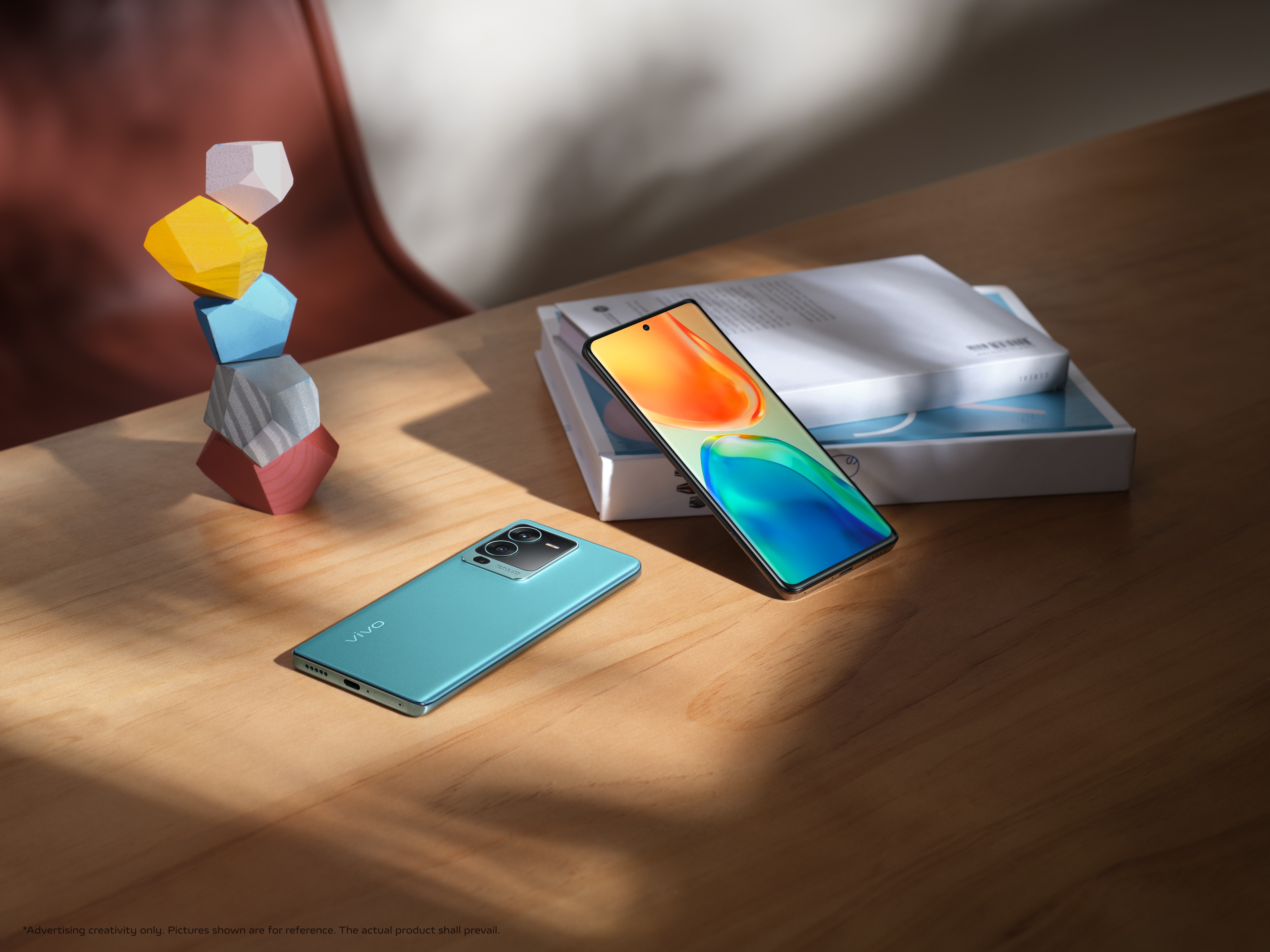 From 24 September to 23 October 2022, customers who purchase the vivo V25 Pro are entitled to receive free gifts worth up to RM697, including a Foome TWS Earbuds worth RM199, 1-year extended warranty worth RM199 and 1-year screen crack protection worth RM299.