Cuti-Cuti Malaysia With Maxim!
Finally, the holiday season is back once again, after almost three years of people staying at home due to the Covid-19 pandemic, everyone is now allowed to travel all around the world. From highlands to islands, thrill seekers or sun seekers, Malaysia is an extraordinary country that offers everything for the young and old. Now you can plan your holiday in Malaysia with Maxim to experience the best vacation and be well-managed with the service that is provided for everyone. We don't need to worry about transport anymore because Maxim Malaysia is ready to serve its users.
Maxim offers a wide variety of services that can smoothen your plan and make things convenient. Arrange your schedule with Maxim Malaysia through the application and book the service with just one click. Maxim Malaysia is currently available in Peninsular Malaysia including Sabah, Sarawak, and Wilayah Persekutuan Labuan.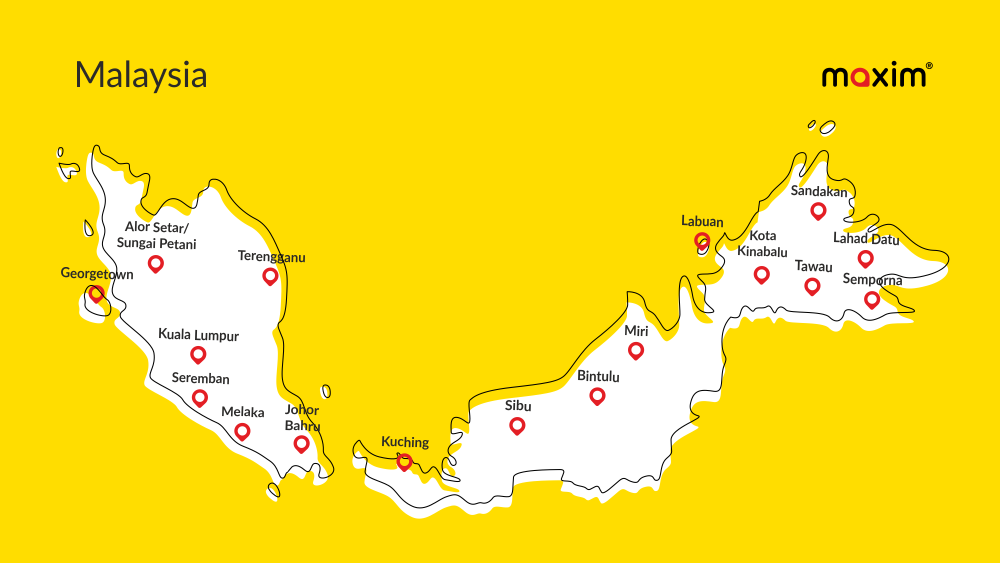 There's something for everyone in Malaysia as Malaysia truly Asia awaits to amaze with a lot of wonderful things and Maxim will show why Malaysia is one of the tourist favorites. 
Cultural Diversity 
Tourists can visit Malaysian cultural houses or museums located in every state and learn about the cultural diversity there, different States have their own specialties and that makes us one family. Maxim got your back if you needed transport to visit the culture house or museum, just put your address and destination, and our driver can bring you to see the beauty of Malaysia.
Attractive Spot
Are you an island person? historical? Settlers? Or shoppers? Malaysia is ready to offer every bucket list that you dream of. Malaysia sits right on the equator making the country the perfect paradise for travelers that love the tropical humidity. To top that, explore the country's charm of going from lounging beach weather to temperatures below 20°C. We have beautiful islands in Kedah, Sabah, Johor, and Terengganu to explore, historical buildings in Melaka and Kuala Lumpur, and the best shopping spots in Kelantan and Negeri Sembilan. Arrange your visit accordingly to explore what you want.
If you are a traveler that would like to get much exposure in one visit and need to arrange transport early so that the vacation goes smoothly. You can pre-book your ride with Maxim Malaysia and get to contact your driver early to plan the visit. Just need to set the date and time and Maxim will arrange the trip as you need. This is also easy because you don't need to waste your time waiting and looking for a taxi when you can just move on time. 
Relish the vacation in Malaysia with a proper plan and experience the memories that you never forget, with your family and friends. Start to map out the vacation with Maxim for the best arrangement program. 
Info
Maxim Malaysia started operating in 2018 and growing strongly, and available throughout Malaysia including Sabah, Sarawak, Wilayah Persekutuan Labuan. Maxim Malaysia not only focuses on e-hailing, but the services have diversified into parcel courier, towing, jump start, cargo, and food delivery that are ready to meet your daily needs.
Maxim application is available to download through Playstore, Appstore, and Huawei Store. Users can start the order by including the current location and place to go, and look for a driver for the trip! Enjoy your ride with Maxim Malaysia with an affordable and convenient trip.