BloomThis, an on-demand gifting e-commerce platform with the mission to create moments of happiness, launched its first retail store located within the KPJ Damansara Specialist Hospital 2 (DSH2) at Bukit Lanjan, Kuala Lumpur today.
The retail store, which is in partnership with KPJ Healthcare, comes to fruition from BloomThis' strategic plan to continue bringing joy to its customers every moment, including in sickness. Research from the University of North Florida shows that receiving flowers would decrease stress and anxiety levels and have a positive impact on emotional well-being. Being a brand that emphasizes creating moments of happiness for its customers, BloomThis' objectives align with KPJ's standpoint of providing top-notch healthcare to its patients, synergizing the partnership in efforts to bring warmth, and increasing the morale of the customers, patients, and its employees.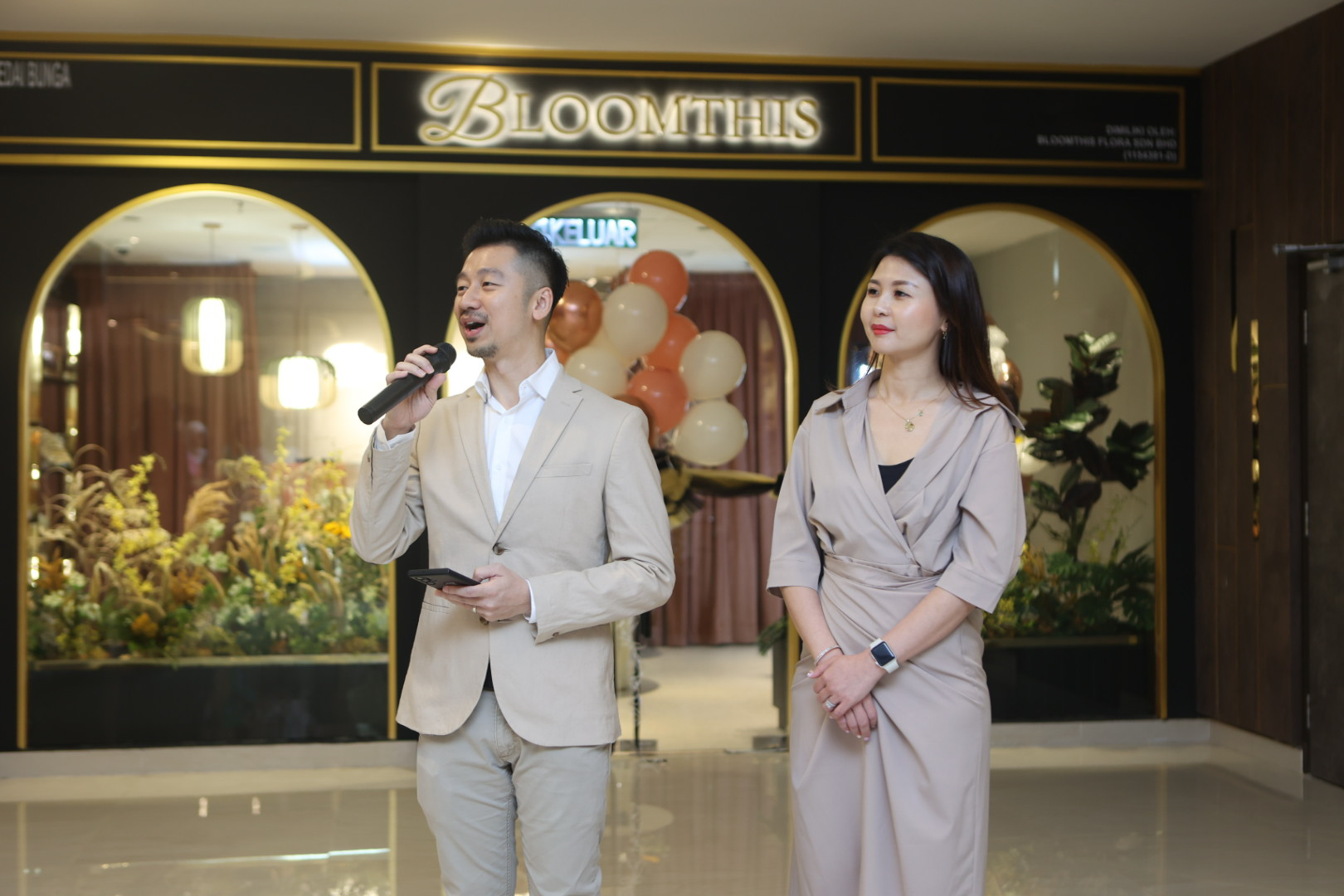 Co-founder and Managing Director of BloomThis, Penny Choo said "We are thrilled that we are expanding our reach to better serve our valued customers. While our online presence has allowed us to connect with people all over Malaysia, we recognize the importance of creating personal connections with our customers in their everyday lives. By opening a physical store, we can now offer our customers an even more personalized experience, meeting them at every touchpoint in their lives which includes being there for their loved ones during their hospitalization experience. We are excited to bring our expertise in creating beautiful gifts and exceptional customer service to DSH2 visitors.".
"When friends and families visit the patients to provide emotional support, they will have the access to fresh and customizable gifts from us right on the hospital premise. The act of gifting, especially flowers, can make patients feel more supported, boost their morale, and eventually help with their recovery." 
"With this partnership, we hope to 'humanize' healthcare, putting the focus back on the patients and their individual needs and experiences, rather than just their medical condition. By doing so, patients are more likely to feel satisfied with their care, which can lead to better outcomes and improve their overall well-being," she added.
At the new retail store, BloomThis will be providing a wide variety of gifts such as fresh flowers which are both pre-made and customized, fruit baskets, hampers, balloons, and many more! Moreover, the employees of DSH 2 will be able to enjoy special offers, discounts, and promotions on an ongoing basis.
The store will also serve as an 'experience center' where customers can enjoy mini-workshops or flower jamming sessions on an appointment basis.

"BloomThis has always been a platform for us to connect with our community or #bloomies. Although we already have a relatively short delivery time for online orders, for the customers who prefer to make purchases on-demand, they can just cash and carry from our retail store," Penny continued.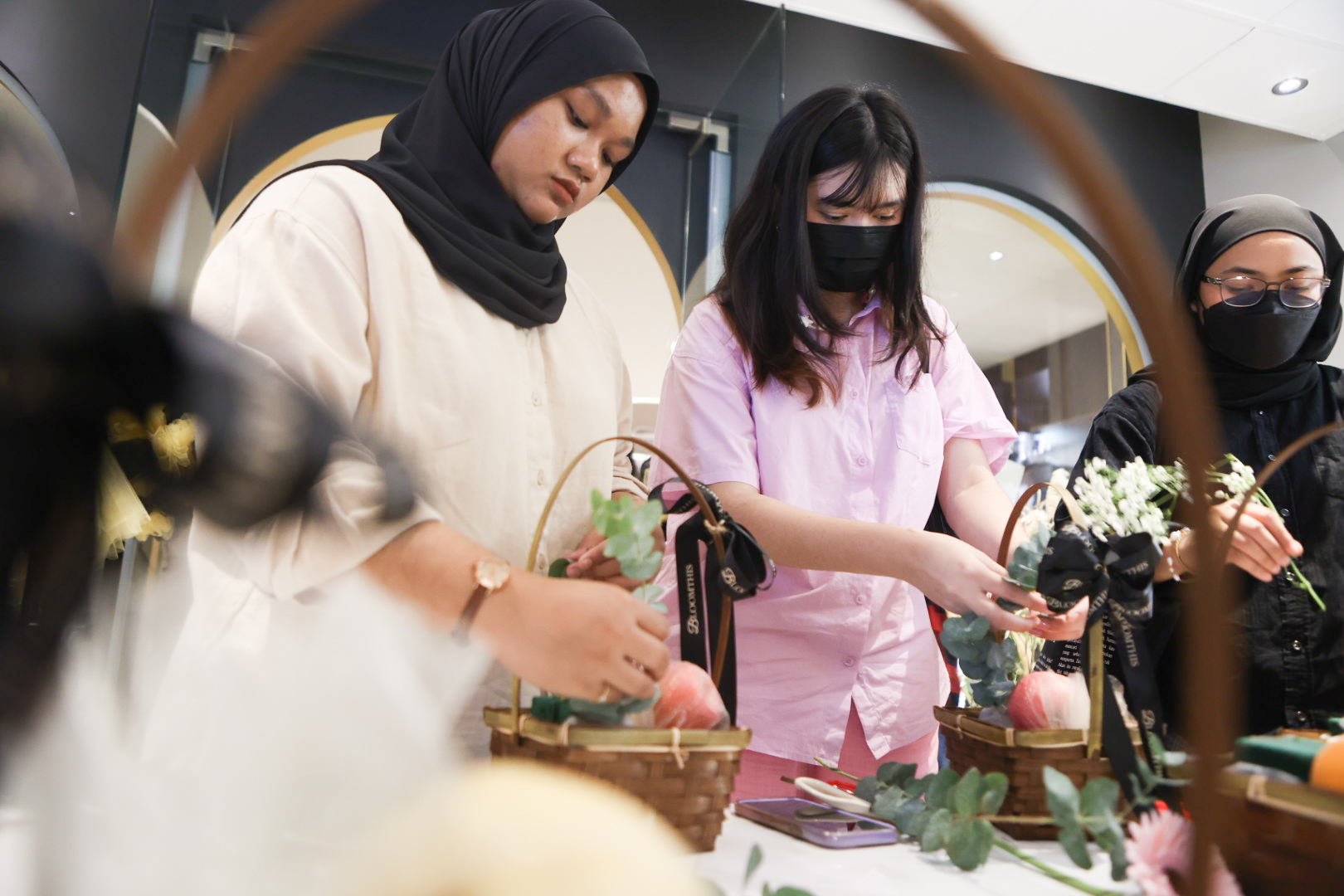 Penny also revealed that BloomThis is already in talks with KPJ Healthcare to open more retail stores within its network of hospitals, allowing the brand to provide more convenience and a good gifting experience to its current customers and also potential new customers.
Meanwhile, the CEO of DSH2, Dr. Ahmad Syukri Jamaludin said, "We are happy to collaborate with BloomThis in introducing a unique and customized experience to our visitors, in line with what we are aiming for here. DSH2 is set to become KPJ Healthcare's premier hospital and is dedicated to providing the finest possible medical care and comfort to our patients. With this physical store here, we hope it will enhance the warm and welcoming ambiance in DSH2."
Located on the ground floor of DSH2, the store is now open for business as of 1 March 2023.