To infuse the spirit of Raya with a touch of glamour, Carlo Rino presents its dazzling new Prism Collection. This collection exudes the very essence of the vibrant sparklers that illuminate the night sky during Eid with its stunning embossed silver geometric exterior and lavish gold-tone accents, evoking a sense of elegance and grandeur. Get ready to shine bright and make a statement this Raya with the exquisite Prism Collection by Carlo Rino.
The Prism collection is a must-have accessory that will surely turn heads wherever you go, whether you're dressing up for a family gathering or visiting loved ones. Its ornamental finish adds a touch of glamour to any outfit, making it a statement piece that is sure to become a wardrobe staple. The range of accessories available in this collection offers a stylish approach to the festive season. You can have fun and create lasting memories by twinning with your mom, sisters, aunts, or grandma with the Prism collection.
BAGS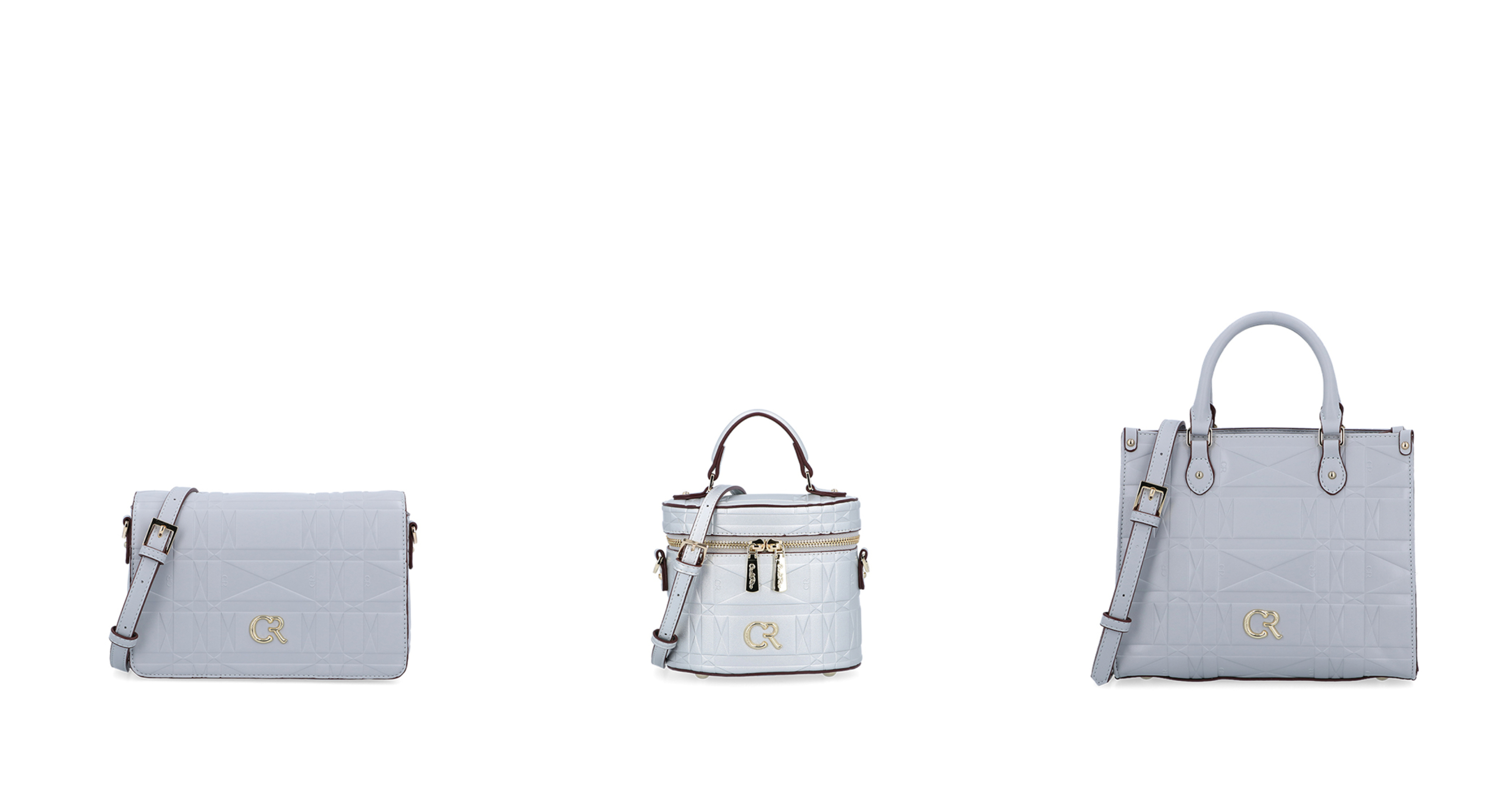 As we dress up in our new Eid outfits and prepare our favourite kuih raya, adding a touch of futuristic elegance to our outfit has never been more exciting. Carlo Rino's Prism Bob. B Bag is the perfect accessory to add to your Eid outfit. The bag's silver hue imparts a modern and sophisticated feel, while the geometric embossing design on the surface adds a unique and edgy touch to your ensemble.
And if you're excited to enhance your Raya shopping experience with your loved ones, be sure to explore the matching bags from the Prism Collection. The versatile Prism Crossbody and Prism Carry-All Bag M are the perfect accessories to elevate your Raya ensemble, allowing you to switch up your look effortlessly. Not only are these bags sleek and functional, but they also make stashing your duit raya packets a stylish affair. Get ready to strut your stuff and flaunt your fashion flair while keeping the festive spirit of Raya alive.
ACCESSORIES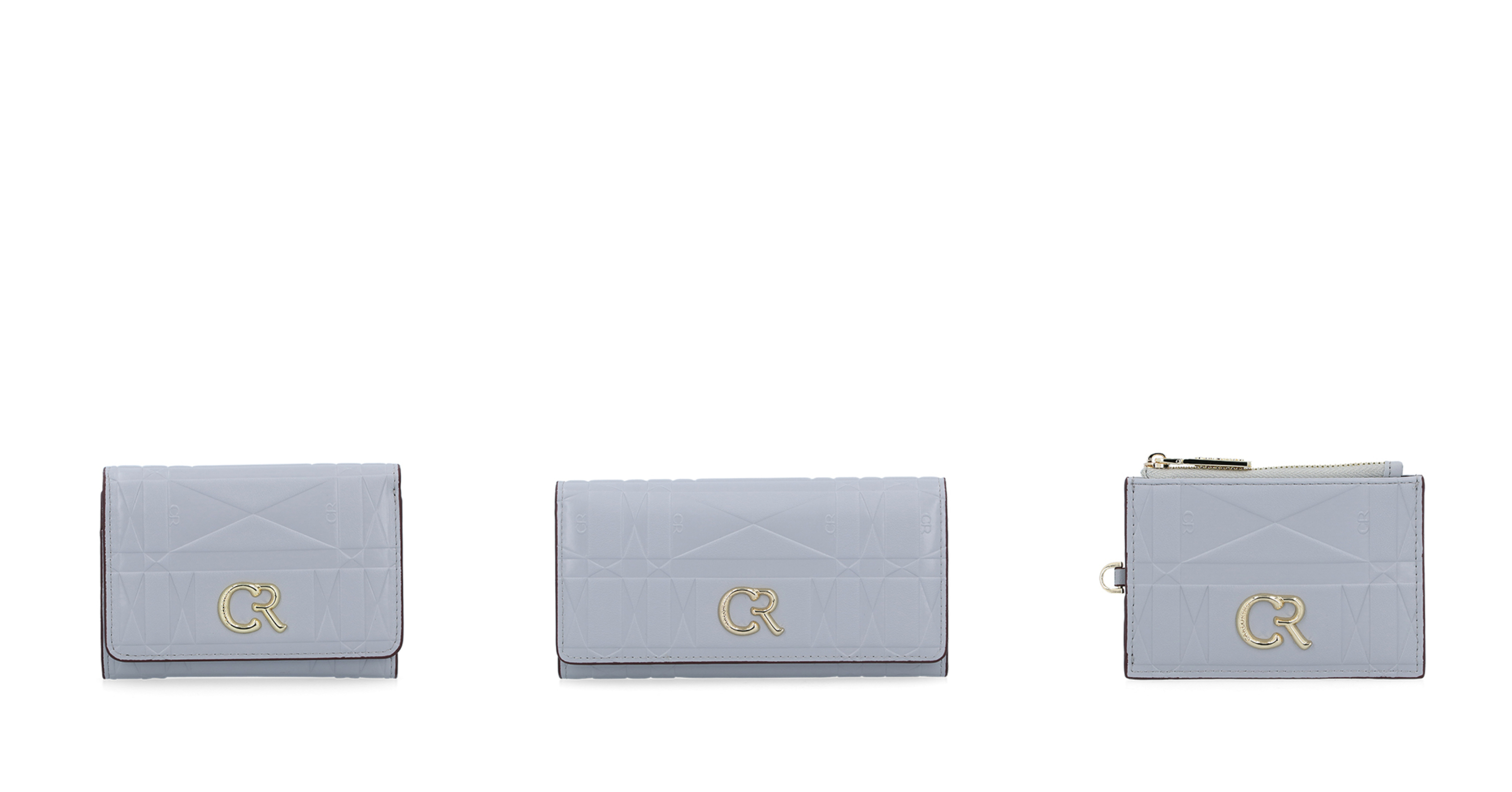 As the Raya season approaches, the excitement builds up with the anticipation of traditional delicacies and the joy of receiving money packets from loved ones. It's a time to embrace old customs and create new memories with family and friends. This collection offers the perfect accessories to complement your Raya look while keeping your essentials close by. The Prism Short Wallet, Prism 2-Fold Wallet, and Prism Lanyard Card Case are not only stylish but also practical for carrying your cards and duit raya with ease. Say goodbye to bulky wallets and hello to the convenience of the Prism Collection from Carlo Rino.
FOOTWEAR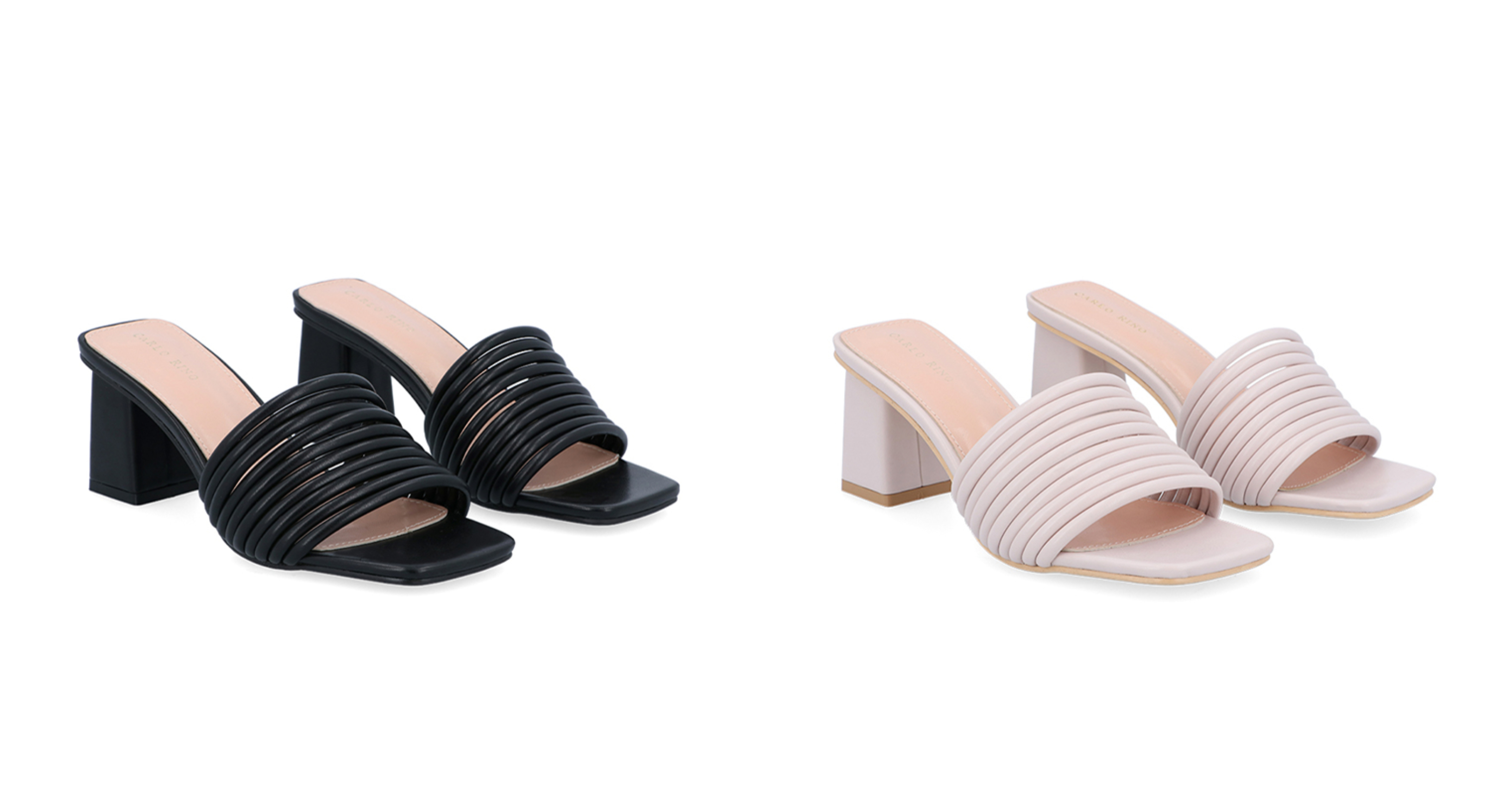 It's that time of the year again, where the air is filled with the sweet aroma of delicious Raya treats, and the excitement of visiting family and friends is in the air. Step up your Raya game with the Vena Sandal – with their slip-on design and secure block heel, they are the perfect addition to your festive wardrobe. The sandals' futuristic design is a nod to the modern, tech-savvy world we live in, while the timeless black and peach colours ensure they'll be a staple in your wardrobe for years to come. So step out in style this Raya with Carlo Rino's Prism Mules and let your feet do the talking.
TIMEPIECE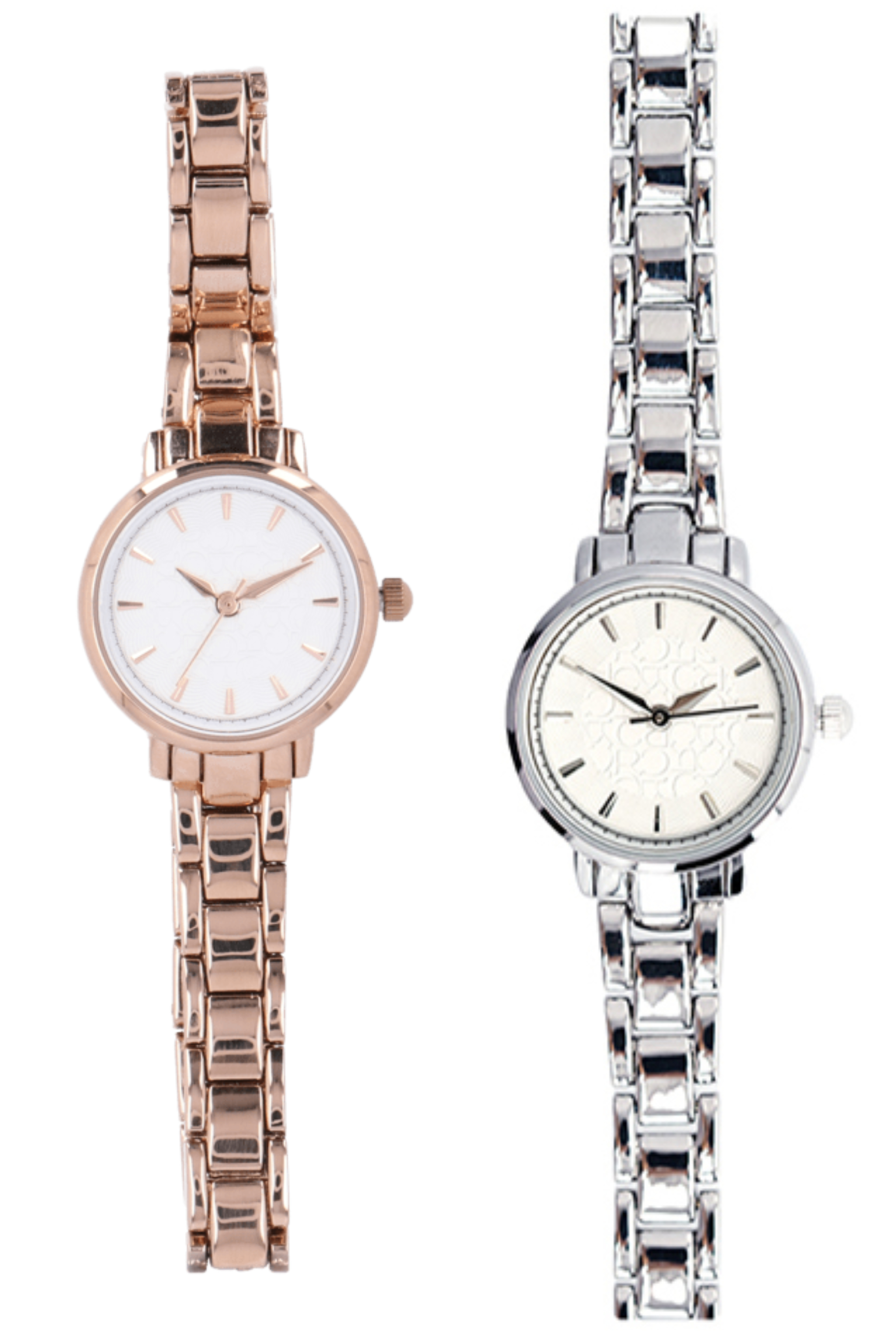 As the Raya season approaches, the excitement of preparing for the celebration grows stronger each day. Completing your Eid shopping and finding the perfect outfit is a must for everyone. Style your Raya look with a stunning timepiece from Carlo Rino's Prism Collection. The Carlo GEO Mini Timepieces are the perfect accessory to add a touch of elegance to your festive ensemble. With their signature GEO print in the middle of the timepiece face and small and exquisite design, these watches are sure to make a statement. Available in Silver and Rose gold plated metal straps, they make the perfect gift for your loved ones this Raya.
PRICES
PRISM BOB. B BAG: RM459

PRISM CROSSBODY: RM499

PRISM CARRY-ALL BAG M: RM499

PRISM SHORT WALLET: RM279

PRISM 2-FOLD WALLET: RM299

PRISM LANYARD CARD CASE: RM199

VENA SANDAL: RM179

CARLO GEO MINI TIMEPIECES: RM419
Availability
The Carlo Rino Prism Collection is available at www.carlorino.net , in-store at Carlo Rino boutiques, nationwide and major departmental stores.