Fipper, a well-known sandal brand in Malaysia, proudly announced its latest strategic collaboration between Fipper and Soloz, a leading e-sports player in Malaysia, to launch the first exclusive sandals in Malaysia's e-sports industry. The Fipper x Soloz collection is specially designed for Fipper's loyal fans and Soloz enthusiasts. Fipper expresses its full commitment to supporting the development of e-sports and hopes that this latest collaboration can help promote the sport among the wider community. 
By combining unique colors and attractive designs, each collection is given Soloz's personal touch in color selection, and this collection also features Soloz's personal logo in the form of a button on the left and right sides of the sandals. The exclusive Fipper x Soloz sandals will undoubtedly provide the necessary comfort and style for the wearer.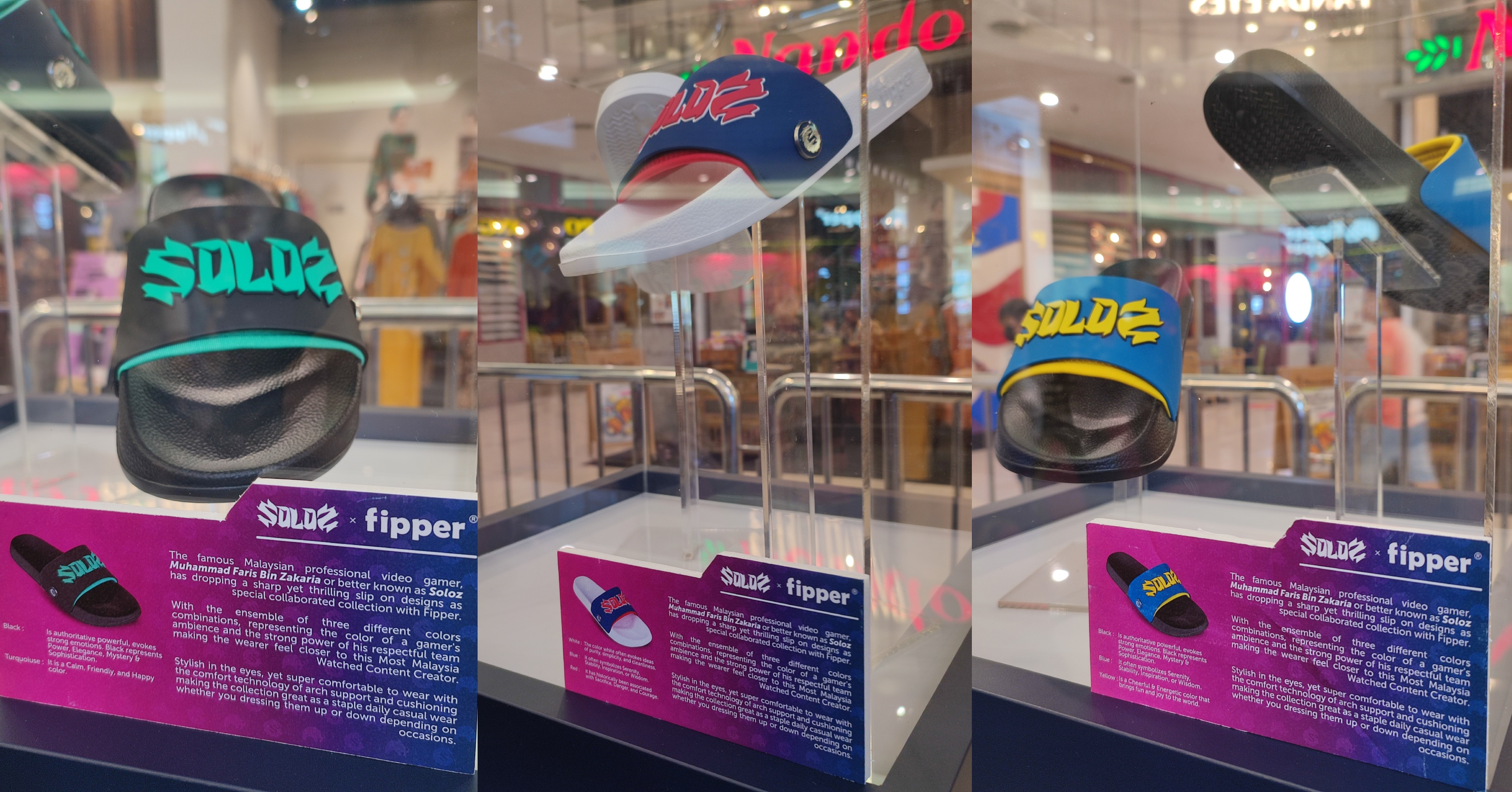 The collection comes with a drawstring bag and a Thank You Card as a token of Soloz's appreciation for its supporters. The collection's tagline, "My masterpiece is not only for gamers but everyone,"  clearly indicates that this collection is not just for players and fans of the e-sports industry, but for every layer of society. 
The launch of this collaboration was officiated by the Honourable Hannah Yeoh, Minister of Youth and Sports Malaysia. Supporting the initiative stated by Fipper, she also hopes that the e-sports industry can attract more attention from the media and industry players in Malaysia. She believes that the youth in Malaysia have the necessary skills to advance the e-sports industry to a higher level. 
The exclusive Fipper-Soloz sandals can be found starting April 1, 2023, at selected boutiques and their website www.fipperslipper.com.my. For more information, please visit the official Fipper or Soloz website.