Get ready to witness Southeast Asia's best players battle it out at the 32nd edition of PUBG MOBILE's Southeast Asian Games from 11th to 15th May 2023. This tournament will be hosted at Olympia Mall, located in Phnom Penh, Cambodia, with 10 participating nations.
Malaysia will once again be sending its two best teams to represent the country. The first team (MAS 1) will have Damrude, Uhigh, Mica, Snipes, Stuxnet and their coach, Pasha. The second team (MAS 2) consists of Jumper, Echo, FlaxOP,Oliyo, YeN and their coach, Mosgoku. Both teams aim to showcase their skills, bring glory to the nation and make Malaysians proud.
Uhigh, from team BTR in Indonesia, joins the Malaysian team once more with the Geek Slate line up, stated as the strongest line up in Malaysia. In February 2023, Geek Slate emerged as the consecutive winner of the PUBG MOBILE Pro League Malaysia Spring championship title. Making an appearance once again to represent Malaysia are Jumper and FlaxOP, who were the 31st SEA Games Vietnam Bronze medallists. For his past SEA Games performance, Jumper was awarded the Meritorious Service Medal by the Yang di-Pertuan Besar Negeri Sembilan back in January 2023.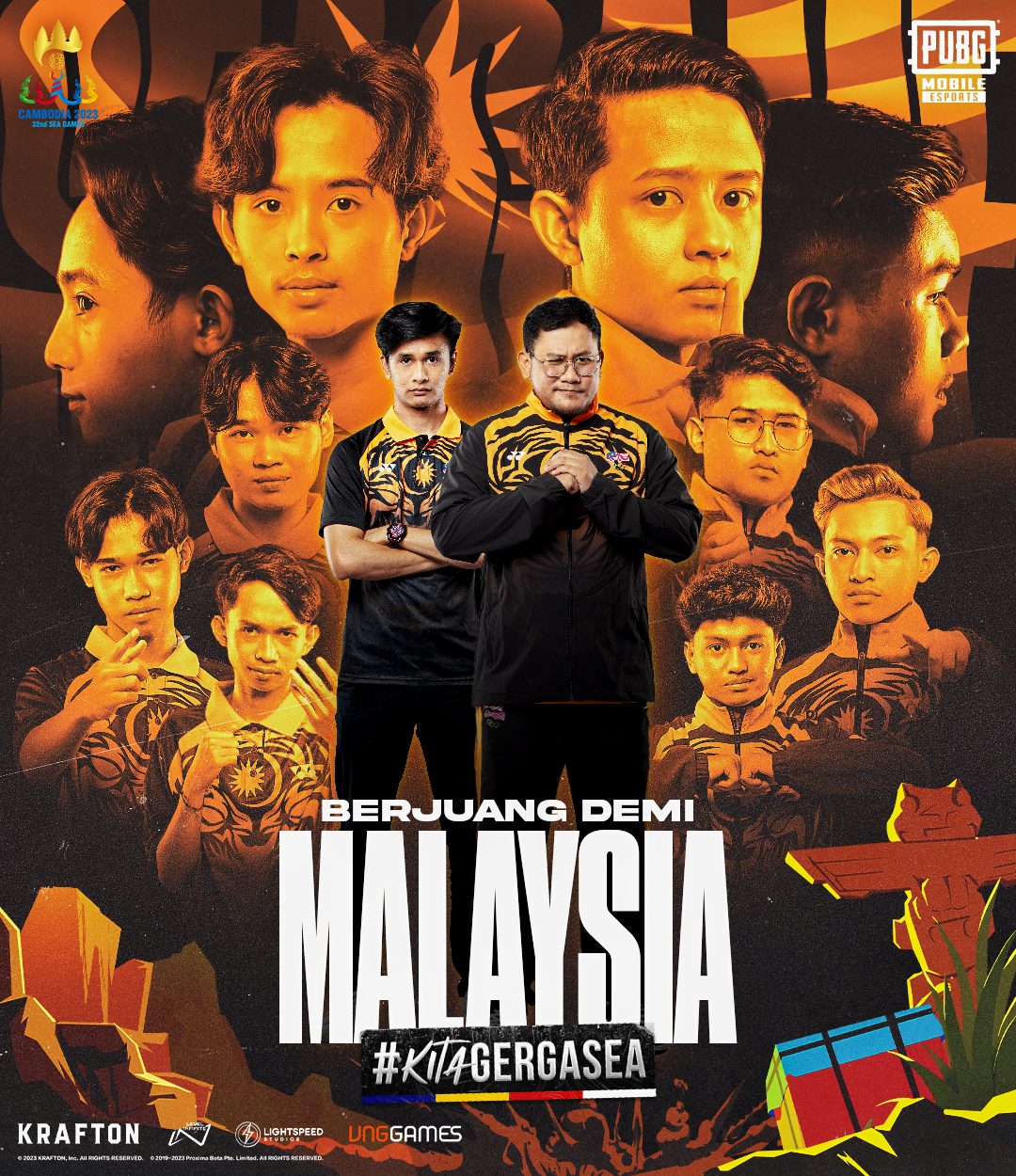 This year's tournament will see 19 teams across 10 countries in the region participating  to win the championship title, representing their respective countries. Some of the countries being represented in the tournament include:
Brunei Darussalam

Cambodia 

Indonesia

Laos

Malaysia

Myanmar

Philippines

Thailand

Timor Leste

Vietnam
Previously, there were only three medals awarded to the finalists, Gold, Silver and Bronze in the SEA games. In this installment of the upcoming games,there will be four medals awarded to the winners, Gold, Silver and two Bronze medals. This would mean there will be a higher chance for Malaysia to get a medal.
The team tournament qualifiers will begin on 11th May, with teams going head to head in a total of six matches. Only the top 16 teams will advance to the Finals, scheduled from 12th to 14th May, in which teams will participate in a total of 18 matches. 
The individual tournament will be held on 15th May, featuring 60 players from various countries who will battle it out to become the last player standing.The individual tournament will consist of a  total of eight matches played throughout the day. 
During both team and individual tournaments, the participants will be placed according to a point system throughout the competition. For the team tournament, 1st place goes to the team that accumulates 10 points.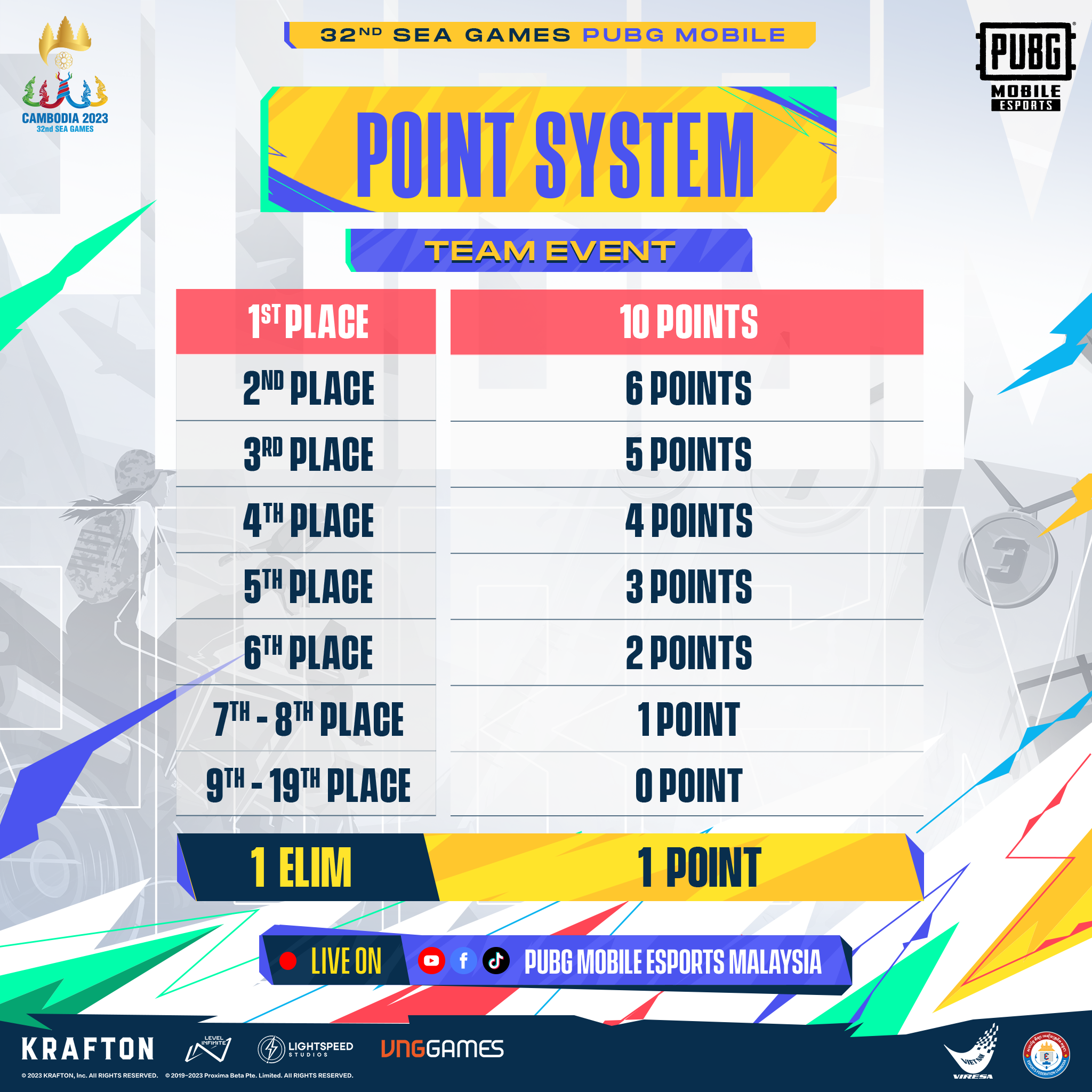 Likewise, for the individual tournament, the player that accumulates 20 points will take the 1st place title.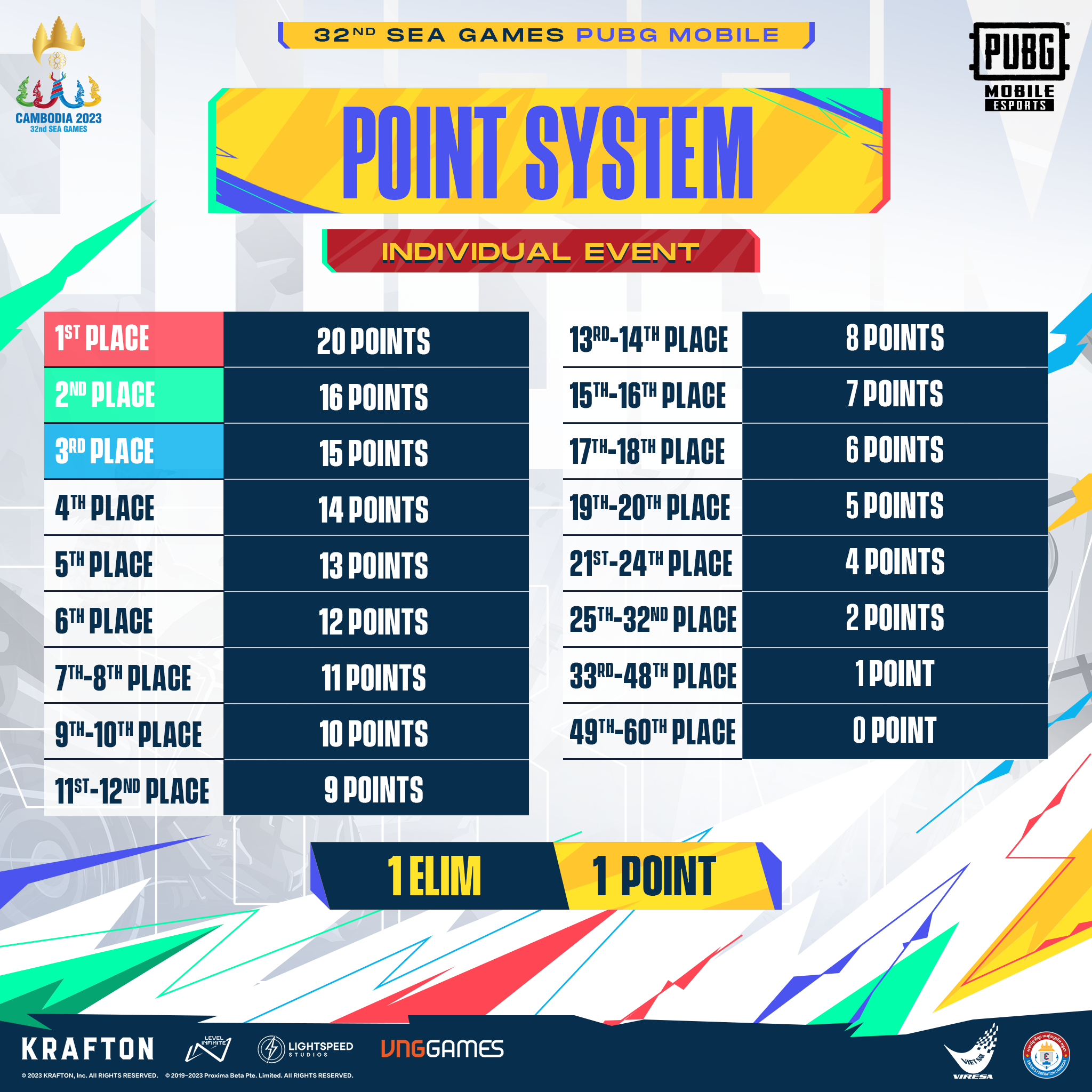 The tournament will be livestreamed on PUBG MOBILE Esports Malaysia's official YouTube, Facebook and TikTok. Mark your calendars and tune in to cheer for the Malaysian teams to witness who will come out victorious in the end.
For more information, visit PUBG MOBILE's official social pages: