Secret Recipe and Universal Music Malaysia proved yet again that you most certainly can have your cake and eat it too! With Malaysia's leading cake and talent powerhouses combined, these well-loved brands are all set to rock your world. This partnership is one that is written in the stars, as good music goes with good food. It not only brought together two well-known household brands that share the same brand ethos and values, but it will also be offering something exciting and different for all.
To commemorate this strong collaboration, members of the public were treated to a noteworthy concert that showcased local talents under Universal Music Malaysia  such as Athalia, Bella Astillah, Meer Nash and Yonnyboii. It was music to everyone's ears as the artists put on a power-packed performance comprising their top songs and rocked the crowd.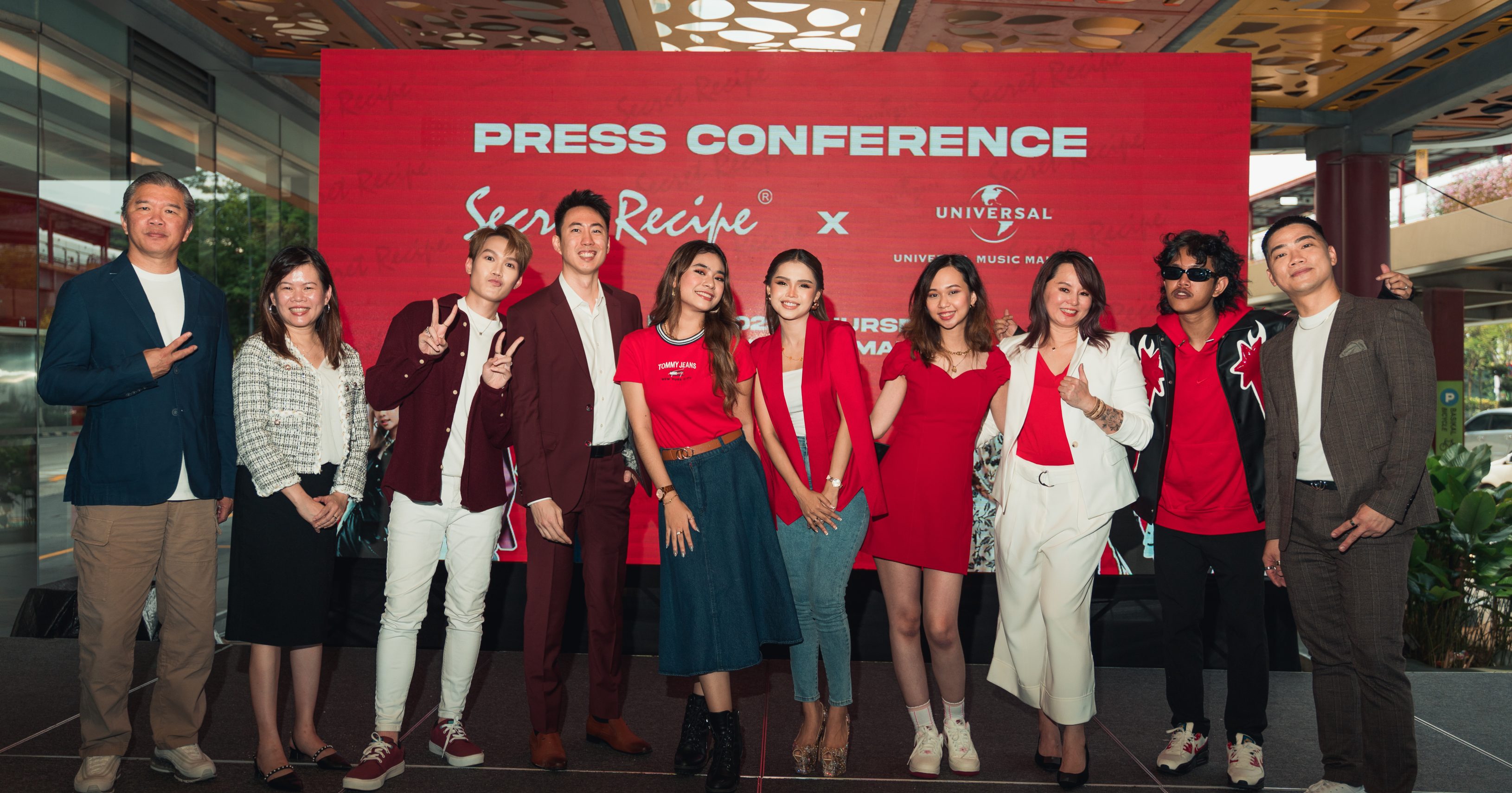 This concert also provided a platform for local artists to shine and is a testament to how both brands are always focused on promoting local talents and delicacies respectively.  Aside from this, one other local talent that was showcased in line with this partnership was Celebrity Chef Anis Nabilah, who recently created an exciting Ramadan and Raya special menu for Secret Recipe.
The collaboration saw Chef Anis working her magic with Secret Recipe to create three stunning variations of Nasi Kerabu, Nasi Kerabu Ayam Percik, Nasi Kerabu Ikan Saba Percik and two unique refreshing beverages namely Kurma Calamansi Fizz and the Ice Blended Onde-Onde to complement the mouth-watering offerings. The seasonal menu is now extended until July 2023 as this wholesome fare has garnered raving reviews from foodies near and far. 
"As a local brand, we are honoured to cross-collaborate with an international name in the industry. With Universal Music Malaysia, we share the same ethos and aspire to constantly keep things relevant and unique for all Malaysians. Being able to share the stage with Universal Music Malaysia has been a refreshing experience and I hope that this partnership will only flourish and grow as we continue to bring exciting campaigns to the stage. This is in line with our vision of putting different 'flavours' on the table for all to indulge in," said Patrick Sim, Managing Director of Secret Recipe.
"Partnering with a huge homegrown brand like Secret Recipe has raised our bars even higher and this only means more exciting and revolutionary campaigns and experiences ahead. All our talents are super excited to be part of this collaboration as we venture multiple ways to reach out to fans, showcase their talents, express and grow even further and bigger. That said, we believe that this partnership is a uniquely timely one," commented Kim Lim, Managing Director of Universal Music Malaysia.
Commenting on the partnership, Evelyn Lee, Head of Marketing of Secret Recipe said, "It is exciting to see two brands collaborate to create enjoyable events and activities for younger Malaysians. We are dedicated to bringing every day moments up a notch through these collaborations which we believe will resonate with Malaysians."
This coming Mother's Day, Malaysian rapper and singer Yonnyboii will also be designing a limited-edition Mother's Day gift card specially for Secret Recipe customers who purchase any of their delectable whole cakes. To make the occasion even sweeter, a Mother's Day playlist will also be printed on the gift card for customers to serenade their loved ones with, in appreciation of all their hard work and dedication. 
For more information, visit www.secretrecipe.com.my and www.universalmusic.com.my.