For sun seekers and daydreamers, embrace the summer season with the new Pandora Moments collection.
Pandora welcomes the bright new energy of the summer, launching symbols of the golden season: a collection of personal emblems designed to define and inspire for the season ahead.
New symbols for the season
The new collection is full of energy and mysticism with symbols representing the essence of summer, drawing inspiration from the celestial and animal world.
Crafted as connecting charms in 14k gold plating and sterling silver, sun and moon symbols capture the radiance of positivity, light and new hope. The pairing of opposites is also incor- porated in the collection's new stacking rings: a 14k gold-plated band with a rising half-sun motif fits atop a crescent moon sterling silver band. Stacked together or apart, these power- ful symbols are rich with meaning.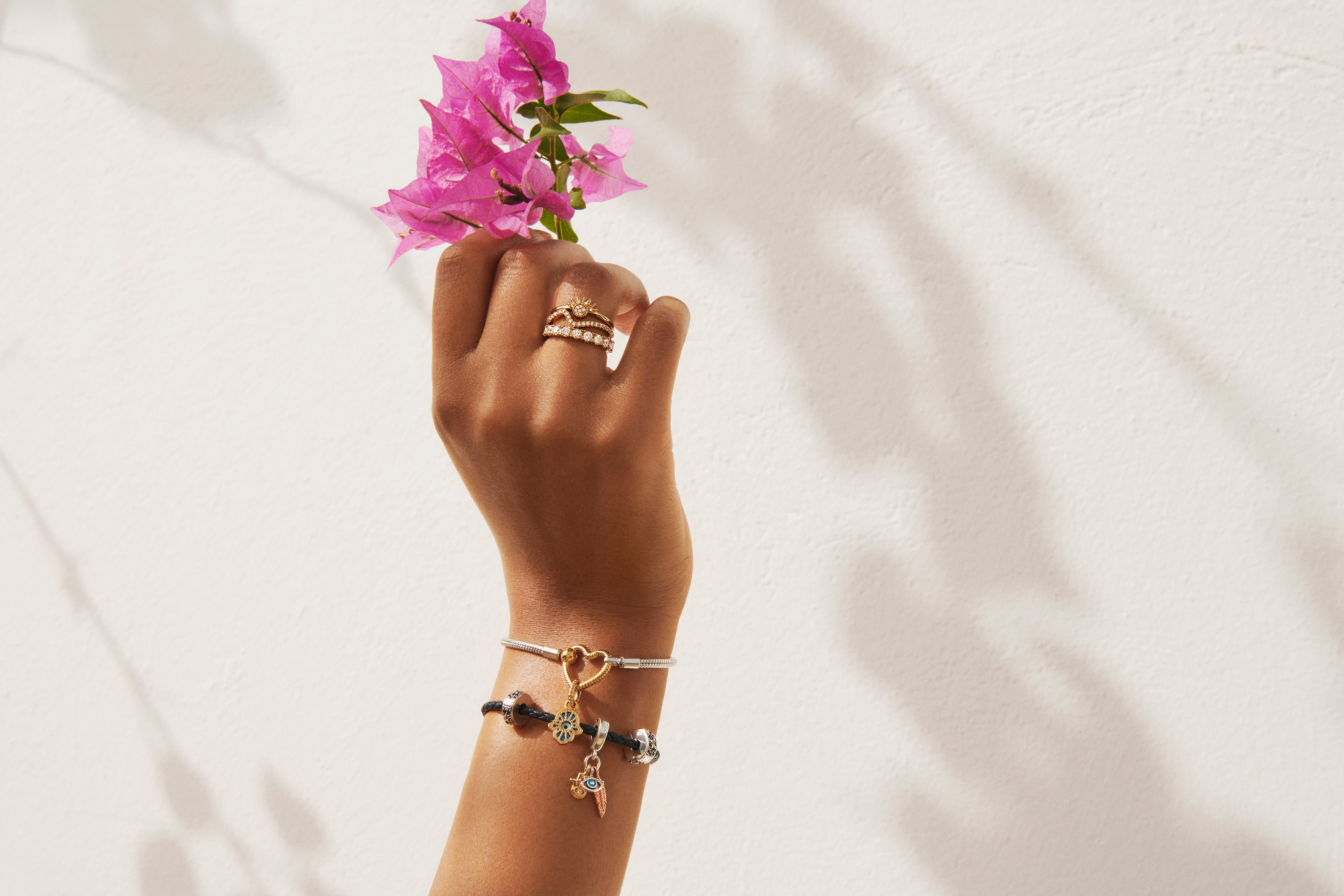 A symbol of power as a guardian of the natural world, the new bee dangle charm is the ultimate eye-catcher with its body shaped from a cabochon-cut yellow man-made crystal, hand-painted with black enamel. The intricate "butterfly of transformation" dangle is de- tailed with shaded blue Murano glass wings, held in place by swirling prongs. Representing re- birth and renewal, the charm empowers its wearer with a sense of hope for the season ahead.
The new collection also sees the creation of a new braided leather bracelet in a bold blue colour, offering a fresh texture and canvas for styling.
Creation and craftsmanship
Intricate craftsmanship creates vibrant designs for the season with a mix of techniques and materials, from lab-created opals to colour-changing enamels – skill is present in every detail.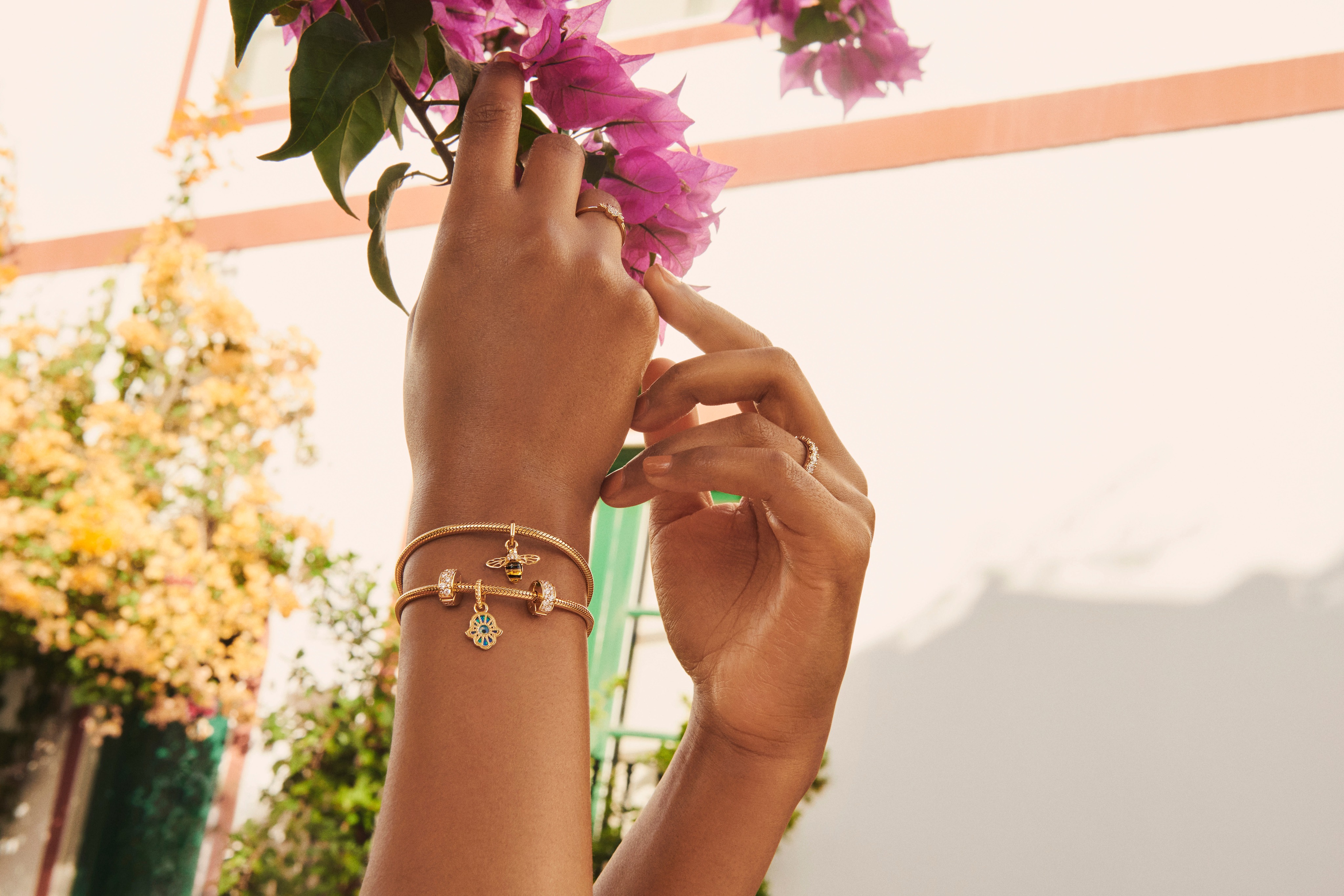 Designed with the future front of mind, the new pieces are crafted in line with Pandora's commitment to leadership in sustainability, with all stones being man-made and crafted in laboratories. Every piece of Pandora jewellery is meticulously hand-finished by skilled crafts- people, with each piece passing through 25 different pairs of hands on average.