XOX Berhad (XOX) has partnered with Alliance Bank Malaysia Berhad ("Alliance Bank") to expand the range of financial services available on its popular "BLACK" Mobile App. The partnership features personal financing products and services to BLACK App's existing suite of offerings, which includes an e-commerce platform, account management tools, pay-per-view ad rewards, and many more.
XOX Group CEO Ng Kok Heng emphasised the strength of the company's partnership network. The addition of Alliance Bank's personal financing products and services marks the first step in expanding BLACK App's financial offerings beyond its core offerings.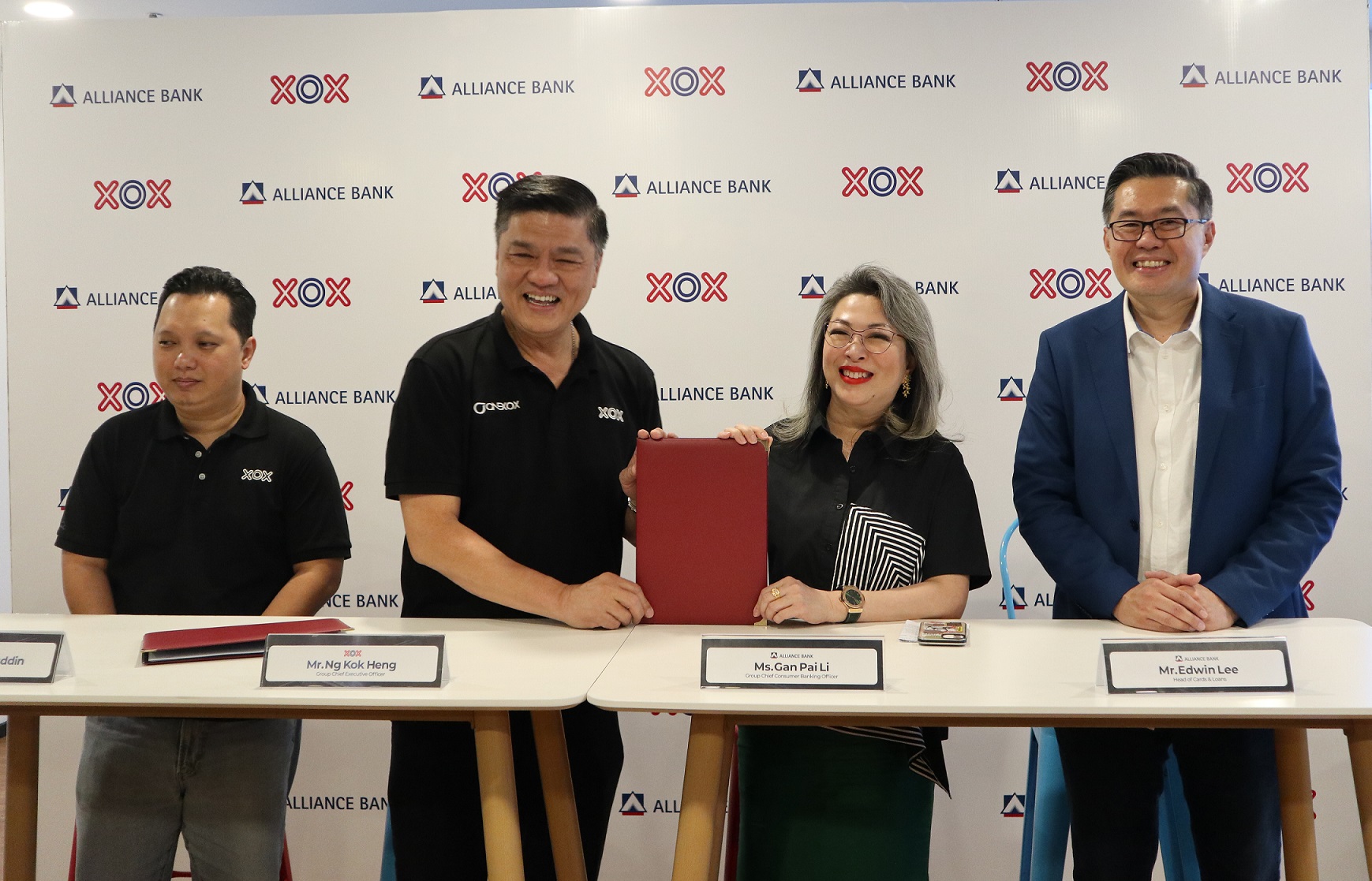 In the first stage of the project, BLACK App subscribers will have access to ABMB's personal financing products, including credit cards and personal loans. In the second stage, the first-in-the-market, virtual credit card will be integrated into BLACK App, allowing users to make daily transactions with their mobile devices.
Alliance Bank Group Chief Executive Officer, Kellee Kam said: "This collaboration is in line with the Bank's refreshed areas of focus under Acceler8, which is to expand its consumer banking and broaden its consumer product offerings by providing fast, convenient and personalised solutions that are relevant to customers. To this end, we would continue building strategic partnerships with like-minded partners and create more value for our customers." 
Sharing the same sentiment, Alliance Bank's Group Chief Consumer Banking Officer, Gan Pai Li, said: "We underscore this partnership's significance on the Bank's digital innovation journey. By pursuing synergies and value creation through digital partnerships, the two companies aim to transition their traditional offerings into the digital age and reach both urban & rural consumers via this strategic ecosystem partnership."
XOX's BLACK App ecosystem offers a range of products and services that allow users to engage in mobile reloads, e-commerce, OTT media, and loyalty programs. With the addition of personal financing products and services, BLACK App continues to expand its suite of offerings and solidify its position as a comprehensive mobile app for everyone.
This partnership between XOX and Alliance Bank is a significant step forward for Malaysia's digital economy and its transformation to an innovative hub in ASEAN. As more and more companies embrace digital transformation and partnerships to enhance their offerings, the digital economy in Malaysia is poised for growth. Moving forward, XOX plans to integrate more financial services powered by Alliance Bank within BLACK App to provide a continued diverse range of service to its users.