With International Friendship Day on the horizon, our hearts turn to those cherished souls who have weathered life's adventures by our side. From the laughter-filled moments to the comforting embrace during trying times, there is nothing quite like the bond we share with our nearest and dearest.
HABIB understands the joy of commemorating these extraordinary bonds, and with its latest Oro Italia 916 Collection, you will be treated to an enchanting selection of pieces to honor the love, laughter, and endless adventures shared with your best friends.
Fluttering Bonds of Friendship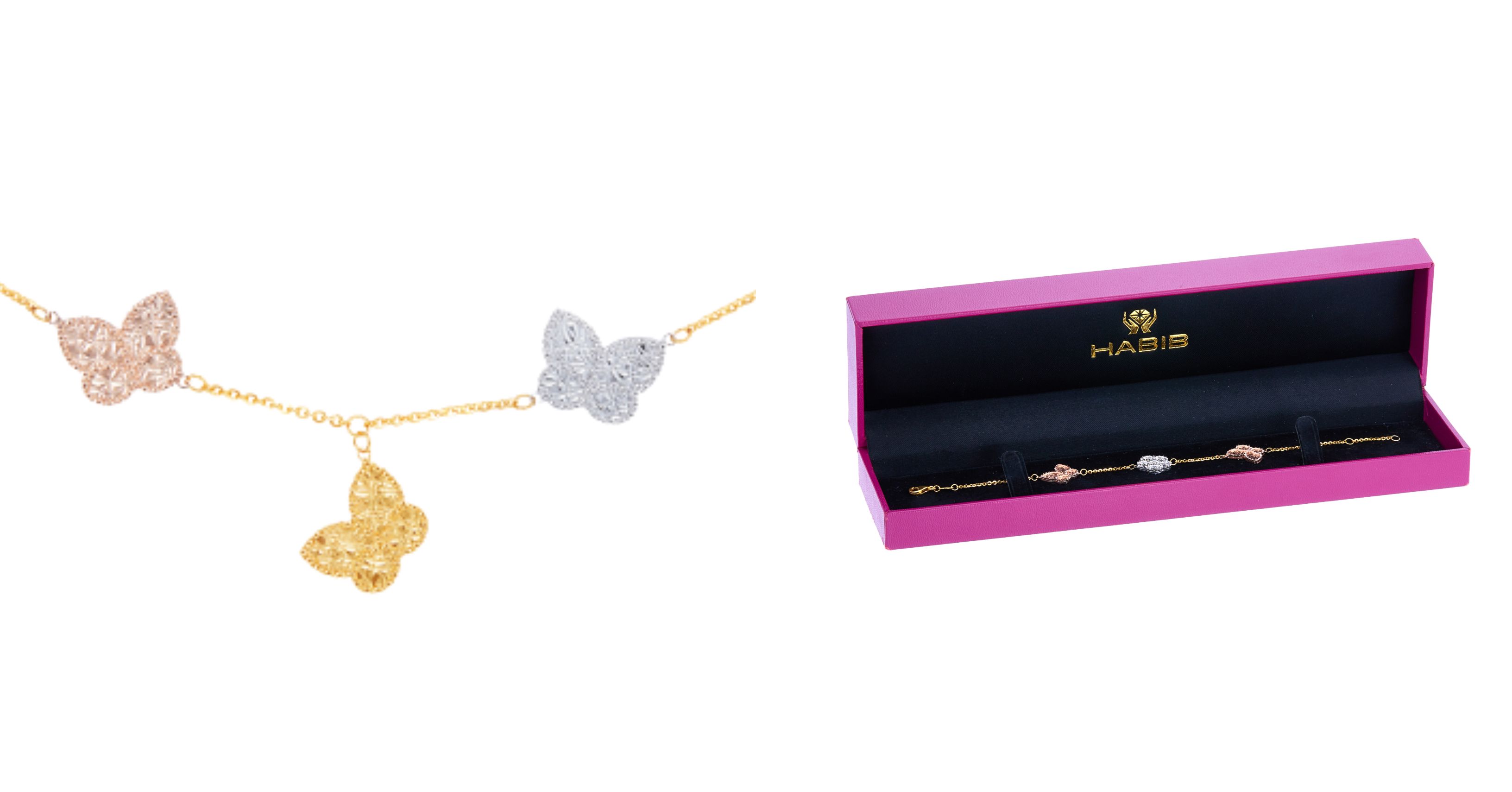 Friendship is best  celebrated  with  bracelets that tell a dreamy tale, inspired by the enchanting world of flora and fauna. HABIB's latest Oro Italia 916 Collection unveils the exquisite Aria series, featuring delicate shapes like butterflies and flower petals that beautifully symbolize the blooming friendship shared with your best friends. Crafted with meticulous attention to  detail,  these  dainty gold bracelets sparkle with diamond cut finishings, and come in a delightful array of colors including white, yellow, and rose gold. Embrace the magic  of  these  delightful jewellery, perfect for those  who  adore  the allure of whimsical adornments.
Friendship In Full Bloom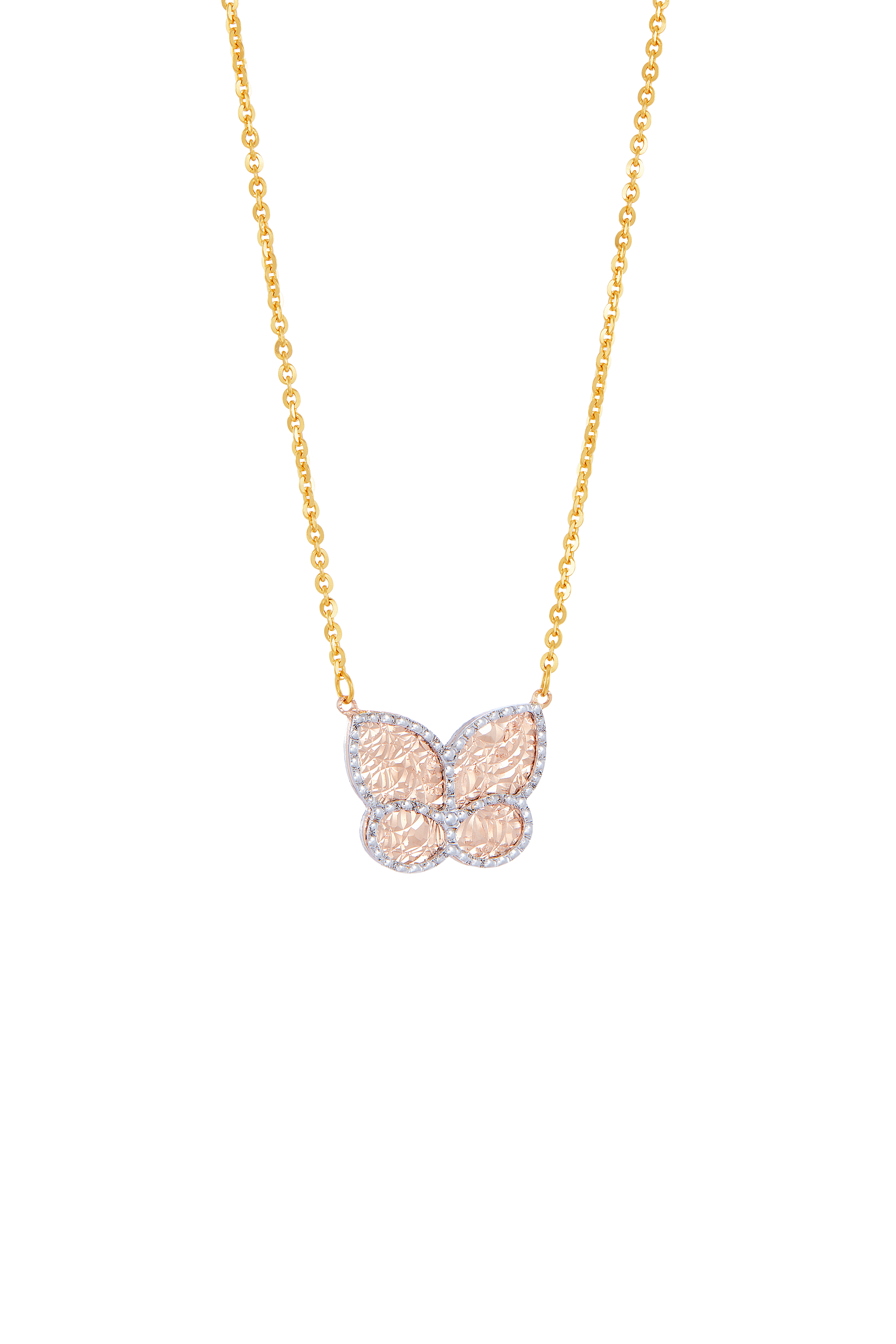 Let friendship take flight with the delightful symbolism of butterflies, known for their  social spirit and enchanting beauty. Express your appreciation for your rock-solid friend with a stunning piece of jewellery, a token that signifies their unwavering support and presence in your life. HABIB's Oro Italia 916 Collection introduces the captivating Aria series, featuring a range  of necklaces that make perfect gifts for your best friends. Just like the bracelets, these charming necklaces with high polish polo chains boast diamond-cut finishes and are available in white, yellow, and rose gold options. Discover the joy of gifting your bestie with these adorable pieces, celebrating the enduring bond that brings warmth and sparkle to your friendship.
Stellar Connections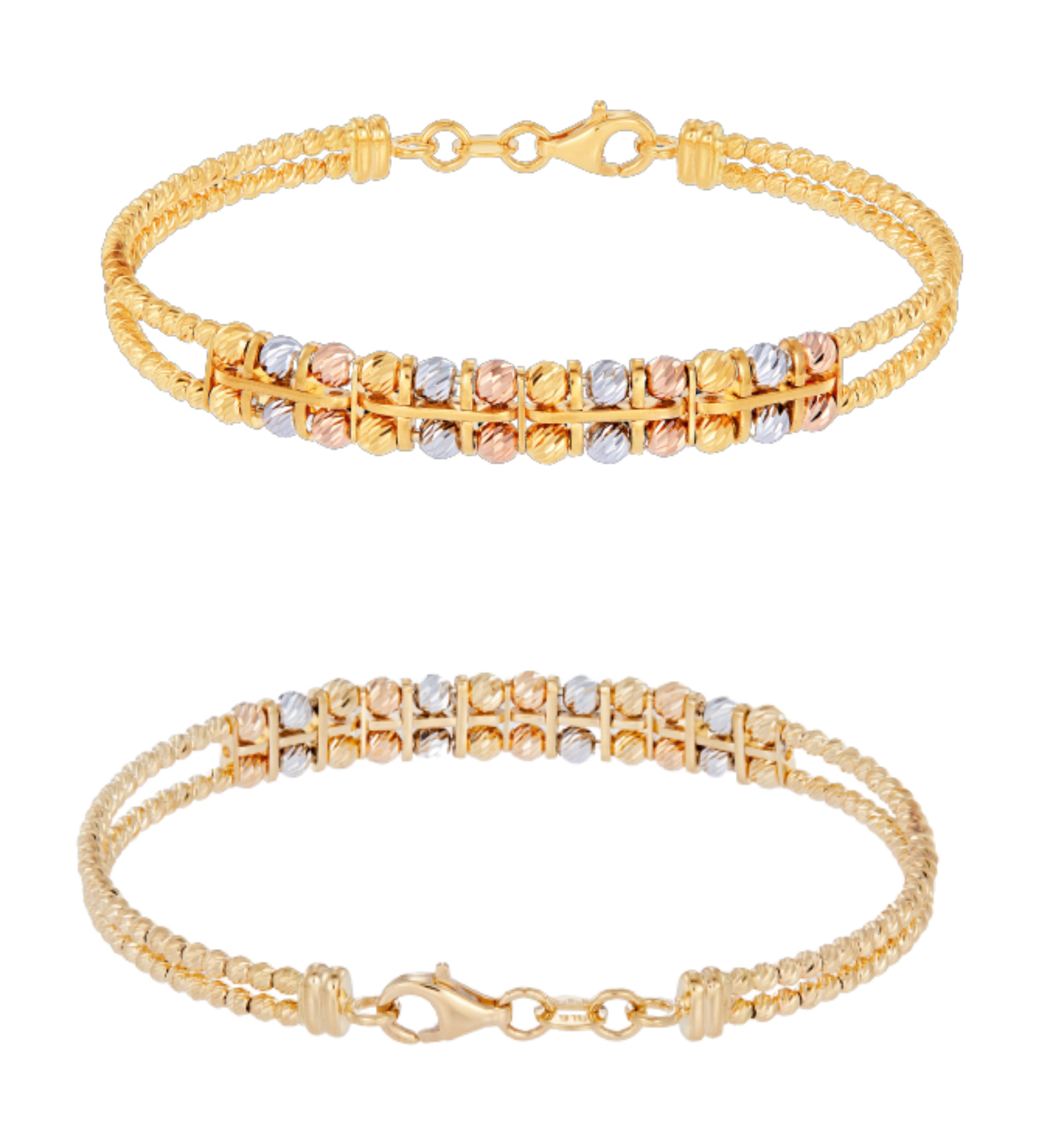 Calling all bangle enthusiasts!  Brace  yourself  for the ultimate gift for your best friend – a timeless gold bangle that will elevate their style game. Introducing the latest addition to Oro Italia 916's Stella collection, this bangle is adorned with diamond-cut beads that twinkle like celestial stars. Just as our friends shine brightly in our lives, guiding us through the journey,  this  bangle captures that essence. With its dazzling diamond- cut design and available in white, yellow, and rose gold, it's the perfect jewellery to symbolize the everlasting bond between friends. Get  ready  to make your best friend feel like a star with this stunning bangle from Oro Italia 916  Stella collection.
HABIB's Pelaburan Emas Campaign is currently happening at all HABIB showrooms nationwide. Don't miss the chance to indulge in the beauty of gold! At HABIB, you can explore the exciting option of trading in your old gold jewellery for new pieces or cash. It's a tradition that has stood the test of time, and HABIB is here to help you make the most of it.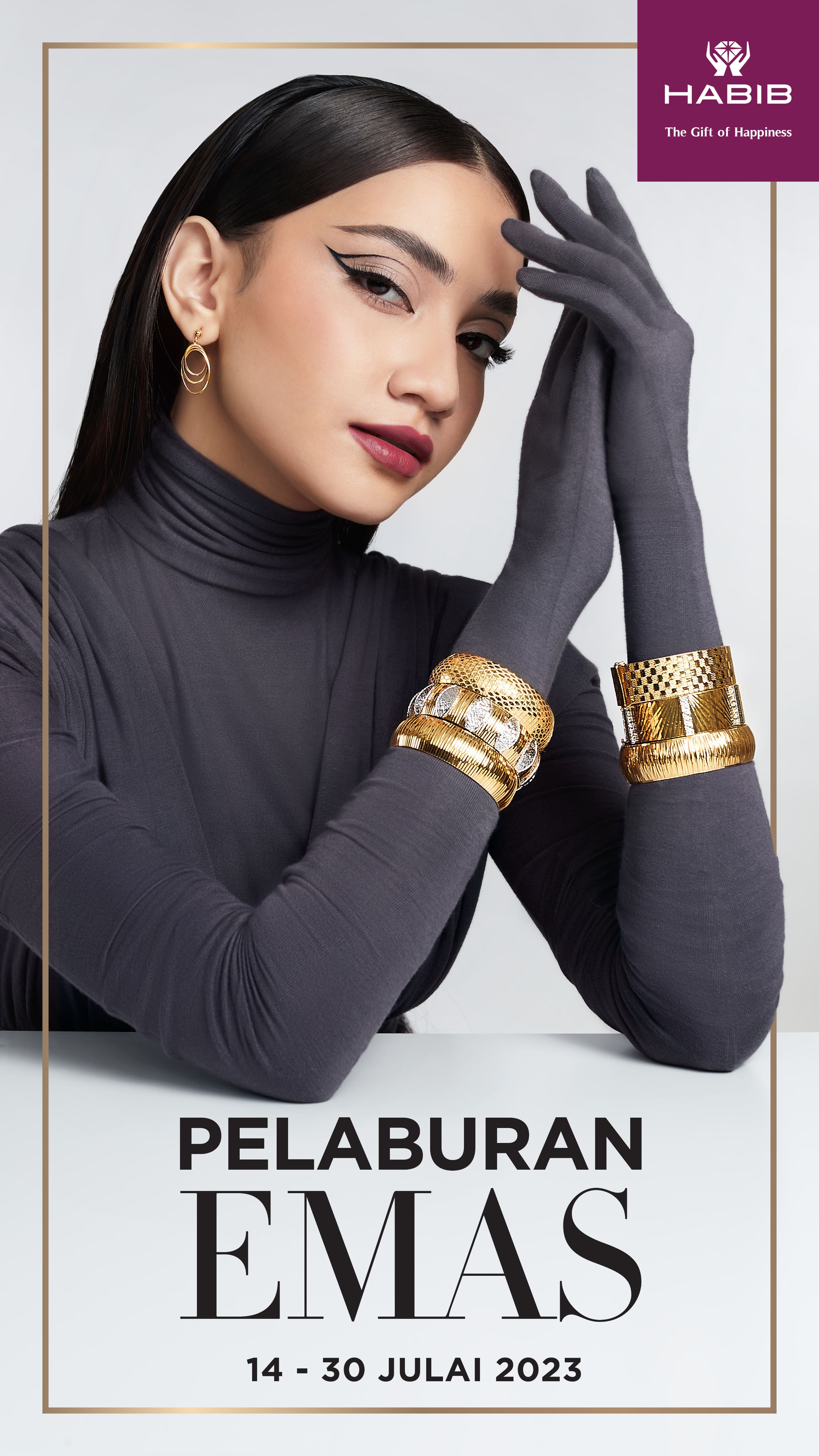 For more updates, do visit www.habibjewels.com and connect with us on our official social media @habibjewelsofficial on Instagram and Tiktok as well as @HABIB on Facebook