63% of Malaysian women are sacrificing their employment opportunities to tend to household commitments and familial responsibilities. These statistics from a poll conducted in 2019 demonstrates a need for society to move away from generational stereotypes as well as for women to receive support in order to carve opportunities to pursue their ambitions in entrepreneurship and provide for their family.
Sunlight Malaysia, (a home care brand under Unilever), has been championing a woman's right to go beyond her household responsibilities and pursue interests outside the home. Today, the brand defines its purpose as helping to unlock the untapped power of women in society. 
"Just like how with Sunlight, 'one drop is enough' for a grease-free dishwashing experience, we advocate for women to #JadiLebihLagi. We partner them to lighten the load of their household responsibilities and help them unlock time to chase their ambitions and realize their potentials," said Homecare Lead for Unilever Malaysia and Singapore, Hong Ee Fen.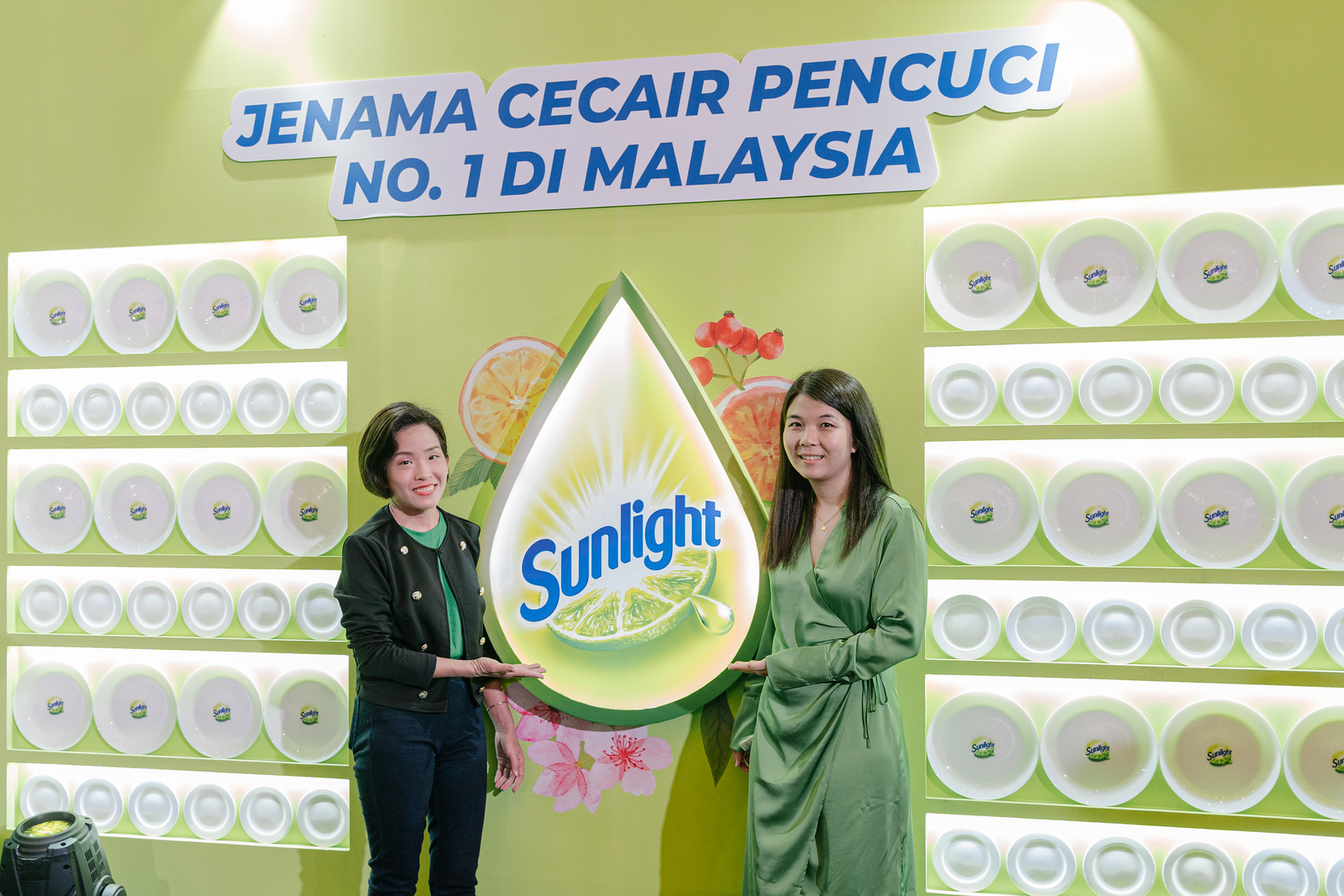 As practiced globally, Sunlight Malaysia continues celebrating women who have pursued their ambitions by supporting female entrepreneurship through a variety of educational programmes. 
Locally, Sunlight Malaysia today introduced its Tangan Tangan Terer programme in partnership with Ibupreneur Malaysia where ten aspiring women entrepreneurs across the nation will be sponsored to participate in the #IbuDigital programme. Through this initiative, Sunlight Malaysia hopes to grow accessibility for B40 women to upskill and equip themselves with the right knowledge and skillsets to pursue their entrepreneurial ambitions. 
The inaugural Tangan Tangan Terer programme is supported by the Ministry of Women, Family and Community Development. 
"We believe that when women are given equal opportunities to thrive, in turn, they are better equipped to contribute back to their family and households. Therefore, we applaud Sunlight Malaysia for journeying alongside B40 women in the pursuit of economic empowerment and upskilling and we look forward to more of such initiatives in the near future," said Datuk Sri Nancy binti Shukri, Minister of Women, Family and Community Development.
Empowering B40 Women to Believe They Are Made for More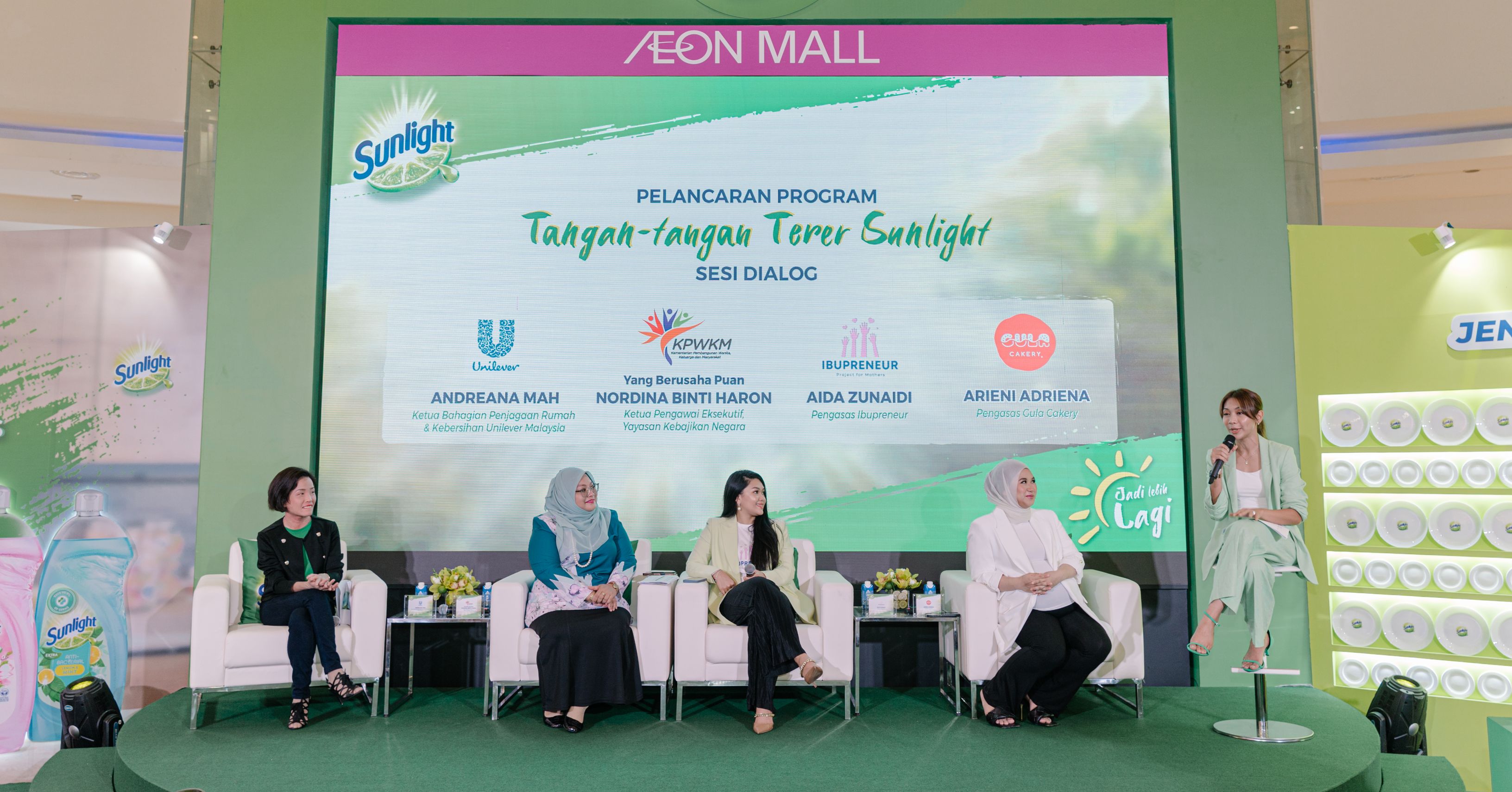 Through the Tangan Tangan Terer programme, ten B40 women across Malaysia will be chosen to receive funds worth RM30,000 from Sunlight Malaysia to enrol into the #IbuDigital programme. This serves as their first step towards achieving their entrepreneurial dreams, financial independence and a sustainable livelihood.
"Generational stereotypes and societal norms have deemed women as nurturers who would place the needs and cares of their family and household above their own, thereby putting their dreams on hold and not realizing their untapped potentials. Through this initiative, we want women to firmly believe they are made for more; that the same hands that toil to nurture their loved ones can work towards fulfilling their own dreams.  We hope the selected women for this programme will be empowered to pursue their entrepreneurial goals and dreams, and will inspire others to do the same," said Hong Ee Fen.
The #IbuDigital programme is a ten-course module that will take place across two months, and will equip participants with the knowledge of micro-entrepreneurship through hands-on upskilling training workshops with industry experts. Modules include product development, digital marketing, financial management, legal and sales, among others.​
A Call for Participation 
From July 25th to 30th September 2023, Sunlight Malaysia is inviting all Malaysian B40 women to register their interest for an opportunity to participate in the Tangan Tangan Terer programme, a life-changing experience and opportunity to upskill for the betterment of their family and community. The ten finalists will be selected by the fourth quarter of 2023. 
For more information and to submit an entry, kindly visit https://www.ulmysg.com/SunlightTanganTanganTerer.