If you are wondering where to go this Merdeka holiday, consider Melaka – a captivating destination steeped in history, while brimming with rich cultural wonders, vibrant markets, and a tantalising culinary scene. 
But before you think you've seen and experienced it all in Melaka, think again.
Following the fame and splendour of 1-Altitude in Singapore, 1-Group is proud to present Malaysia's very own 1-Altitude in Melaka. Towering over Melaka's Hatten City, Wildseed Café offers stunning views of the historic city unlike any other, hosting an array of rooftop experiences spread across 100,000 square feet, including award-winning restaurants, cafes, bars and nightlife – making it the place to be this Merdeka weekend.
An "Explosive" Celebration by Night
In Malaysia, one of the highly sought after events during Merdeka is of course, fireworks, and what better way to experience this spectacle than from one of the highest commercial points in Melaka. At 1-Altitude Melaka's Wildseed Café, which will remain open into the wee hours of 31 August, visitors can absorb the breathtaking cityscape, making it the perfect vantage point to witness 1-Altitude Melaka's very own dazzling fireworks display from up close. What's more, visitors will also be in prime position to witness a plethora of fireworks displays happening all around town. So gather the entire family this Merdeka and experience this celebration like never before at 1-Altitude Melaka!
Daylight Come and Me Wanna Go Roam
But why stop there? After witnessing Melaka's splendour by night, the morning after presents the perfect opportunity to continue your adventure, even by day. Wildseed Café invites visitors to begin their morning with a leisurely breakfast or brunch. Perched 195m above ground level at 1-Altitude Melaka, Wildseed Café is the perfect place to begin the day with a smorgasbord of delectable offerings, including freshly-roasted artisanal coffees, floral-themed pastries, and a taste of local Melaka flavours. Enjoy all these culinary delights as you take in the spectacular views of the Malacca Straits from its rooftop garden setting, offering fresh perspectives from the night before. It's the perfect way to fuel up for the adventures in Melaka that lie ahead. For more details, visit Wildseed Café.
Explore The Rich Heritage
Melaka, renowned for its cultural legacy, presents The Bendahari's Heritage Trade of Melaka exhibition from 25th August to 3rd September. Showcasing traditional trades like beaded shoes, music, fishing, street food, and denture-making, the exhibition invites visitors to delve into the city's vibrant history, forging a connection with its diverse heritage.
During the school holidays, transform a getaway into an enriching escapade. Explore the intricate crafts and flavours that have shaped this region, immersing yourself in Melaka's distinct cultural fabric. For more information or to engage in this unforgettable journey, visit The Bendahari.
Revel In The Weekend Excitement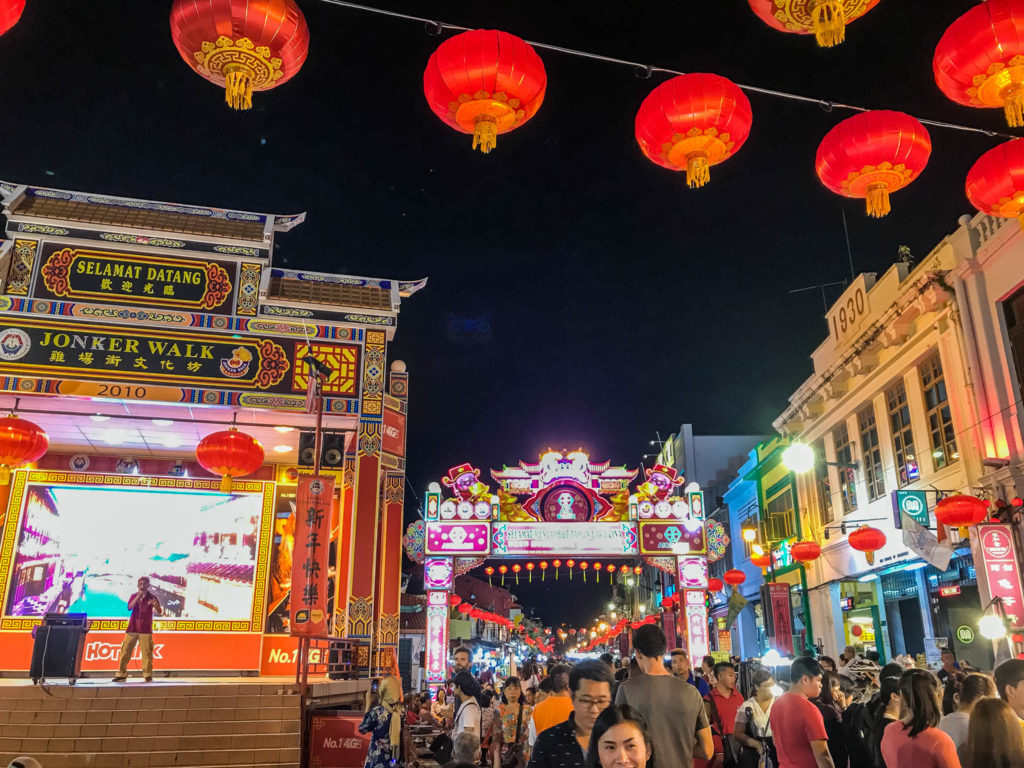 Immerse yourself in the vibrant culture of Melaka, where the weekends sees Jonker Street come to life, filled with local crafts, street food, and unique experiences. Indulge in a refreshing bowl of cendol, or marvel in the delicate art of rice painting, there is definitely something for everyone at Jonker Street.
Apart from this, visitors can also join in the exuberance of the A'Famosa Color Run on 26th August, where the Freeport A'Famosa Outlet will transform into a celebration of joy and colour. Open to runners of all levels, this 5km fun run emphasises enjoyment while at the same time fosters community spirit. For more information on the event happenings and registration, please visit A'Famosa Color Run.
As the Merdeka celebrations and school holidays draw near, it's time to bid adieu to the ordinary and embrace the extraordinary wonders that await you in Melaka. This city, with its vibrant attractions, serene landscapes, and thrilling activities, stands ready to offer you a respite unlike any other. Immerse yourself in a holiday that not only captures the essence of relaxation but also treats your senses to a cultural feast. Your Melaka experience begins now!