Global beauty brand, Avon, has launched its new Boob Census which reveals just over a third (34%) admit to not checking their breasts for signs of changes at least once a month, while more than one in 10 (13%) have never checked at all, jumping up to almost a fifth (17%) of 18–24-year-olds. For those who do not check their breasts for changes at least monthly, nearly two fifths (39%) forget to check, while almost a third (29%) are not sure what to check for so don't do it; almost a fifth (16%) of women are too worried to check. 
Avon's study surveyed a total of 4,065 female general respondents (18+) across the United Kingdom, South Africa, Poland, and the Philippines. Additionally, a separate study involved 2,976 teenage girls between the ages of 14-17 from the UK, Italy, Philippines, Turkey, Poland, Romania, and South Africa. The findings present a comprehensive view of the current state of breast health awareness and education across diverse populations.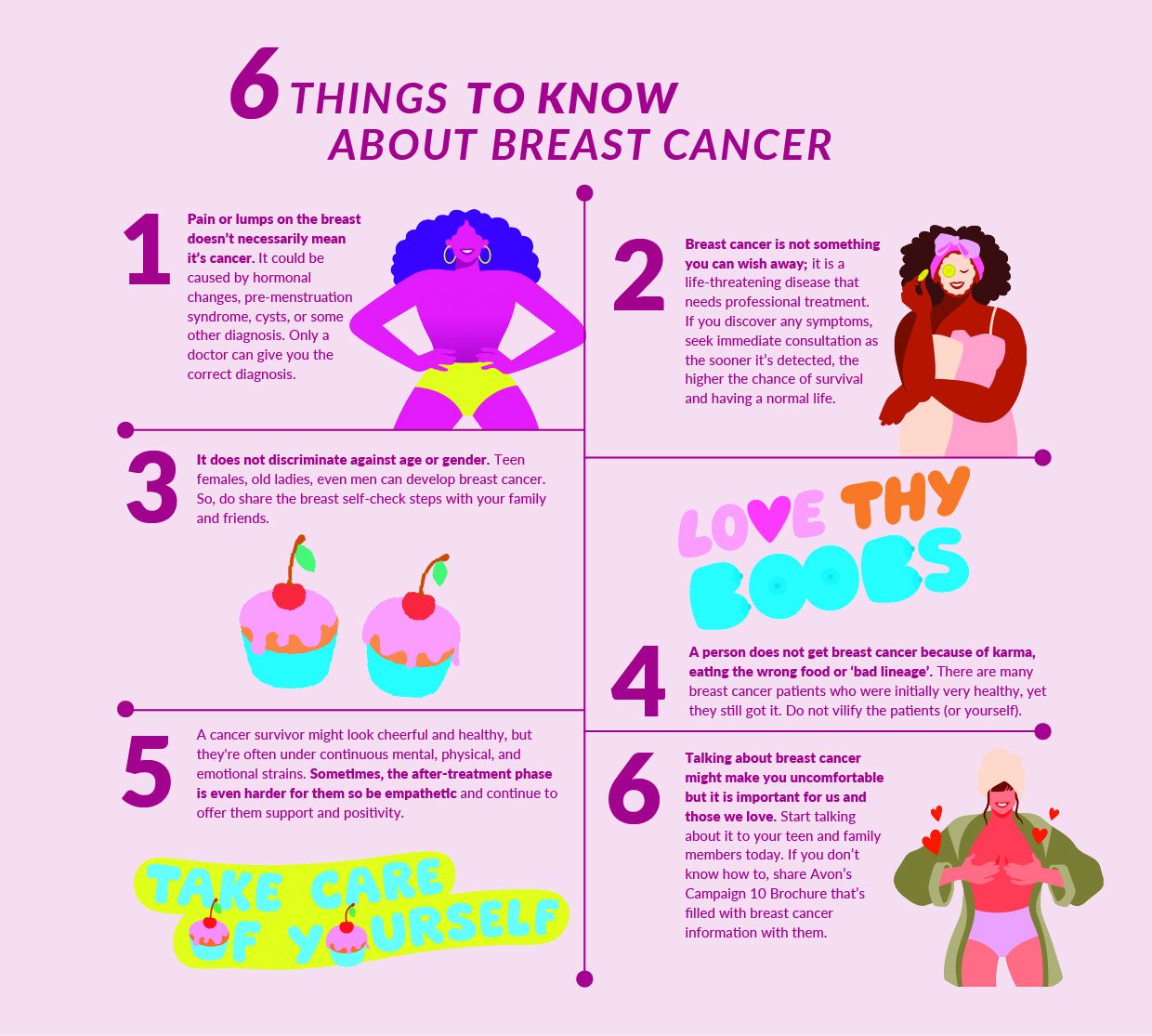 With one in seven women diagnosed with breast cancer in their lifetime and early detection critical, this Breast Cancer Awareness Month Avon is encouraging its community to Feel The #BoobLove by checking their body as part of their monthly routine, recognising what is normal for them to make it easier to spot any changes which could be linked to cancer.  
Opening up the conversation
Worryingly, more than one in 10 (14%) women said they had never been told how to check their breasts. Those who did know how to check their breasts mentioned that they learned from their GP/medical professional (34%), online research (30%), TV (20%), parent/guardian (15%), and school/college/university (14%).
Communication barriers among teenagers 
Among teenage girls surveyed aged 14-17, more than a fifth (21%) expressed discomfort discussing breast health with friends, because they felt embarrassed talking about it (33%) and feel like it's private (48%). Avon's research indicates that almost a fifth (18%) of teenage girls feel uncomfortable4 discussing breast health with family members, because 'it's embarrassing' (40%) and 'it's private' (33%) being primary factors.
More than half (63%2) of teenage girls revealed that they have not learned about breast health in school. Of those girls who have been told about breast health, family members (51%) are the key sources of information.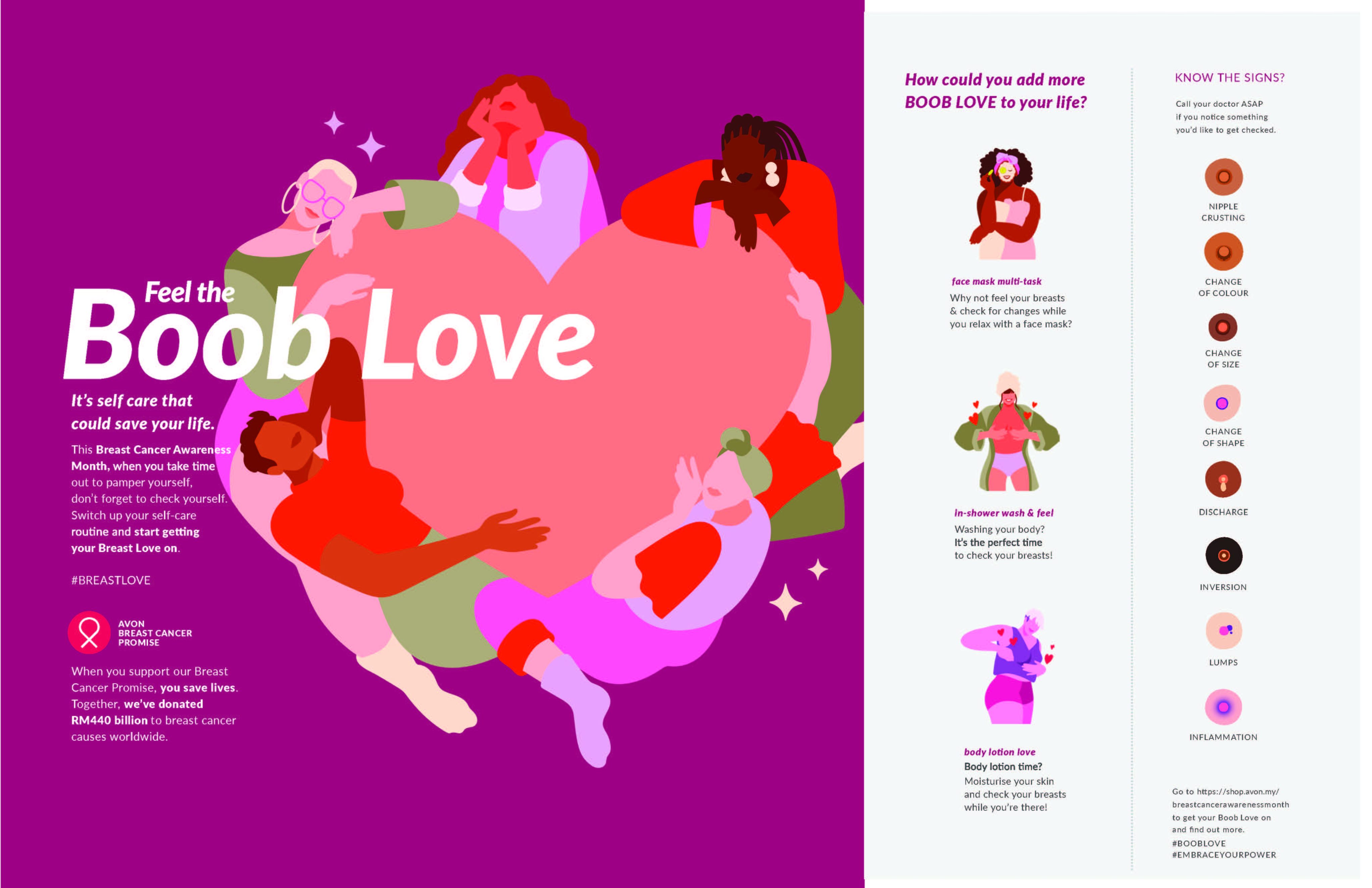 Social media platforms, including TikTok, play a substantial role in breast health awareness for a third (33%) of teenagers, with almost three quarters (72%) expressing a higher likelihood of paying attention to breast health awareness messages when encountered on social media.
Overall, Avon's research indicates there is still a lot of work to open up the conversation about breast cancer. Encouraging discussion about breast health is essential from a young age to empower women and girls with the awareness and confidence for their long-term health and well-being.
As part of its Breast Cancer Promise, Avon continues to equip its community of employees and millions of Reps around the world to know the signs and the risks associated with breast cancer, and how to take action.
Angela Cretu, CEO at Avon, comments: "As women, we all lead such busy lives, and it's easy to forget to look after ourselves.  We owe it to ourselves and our loved ones to think about our breast health. 
When it comes to breast cancer, awareness and early detection saves lives. That's why this Breast Cancer Awareness Month, we want every woman to Feel The #BoobLove. By opening up the conversation and talking about our experiences, we're raising awareness and breaking down barriers to empower more and more women to take proactive steps for their own health."
Avon has been committed to its Breast Cancer Promise for over 30 years, which aims to ensure no woman is left in the dark when it comes to breast cancer. In that time, the brand has donated US$951 million to breast cancer causes worldwide, educating 180 million women about the issue, and funding breast screening for 17 million women across the world.
Malaysia's 2023 Campaign 
Avon Malaysia's Feel the #BoobLove campaign features Azreen Hakim, a positive-minded young breast cancer survivor who shares a glimpse into her journey fighting breast cancer and how she is advocating the importance of self-examination. Avon is also having a fundraising drive starting October till December. Each month, RM1 from each purchase of selected products will be donated to National Cancer Society Malaysia, one of Avon's Malaysia NGO partners. The fund will be utilised towards mass education and grassroot outreach programmes. Purchases can be made through Avon Representatives, Avon Beauty Boutique, or via their website, https://shop.avon.my. 
To find out more about how to Feel The #BoobLove and access resources and support, please visit: https://www.avonworldwide.com/supporting-women/breast-cancer.