Gamuda Land today introduced a diverse range of new leisure and recreational attractions at Gamuda Cove, further boosting the township as a leisure, entertainment and eco-tourism destination in Klang Valley. 
This includes fun learning nature educational workshops at the newly opened Wetlands Arboretum Centre and three new adventure activities at Discovery Park – Electric Go-karting, Paintball Target Shooting and ATV on top of the existing Beach Pool Club, South East Asia's first Aerobar, carousel, trampoline, bungee fly, purpose-built rope course and more. 
"Being a township developer gives us the unique opportunity to design our masterplan right. It has to have a good blend of residential, work, commercial, retail, leisure and entertainment components. All these interspersed with lush parks and tree lined streets will create a good, balanced town. Gamuda Cove being 1,530 acres gives us a massive canvas to work with. Having recently opened SplashMania Waterpark, it is timely that we introduce new adventures and leisure programmes for Gamuda Cove as an extension of our offerings at Discovery Park and Paya Indah Discovery Wetlands," said N. Sanjay, General Manager (Leisure & Hospitality) of Gamuda Land. 
Discovery Park
As the recreational and adventure zone for Gamuda Cove, Discovery Park spans across 23-acres offering various activities for all age groups comprising two recreational zones. With the new addition of Electric Go-karting, Paintball Target Shooting and ATV, Discovery Park now comprises a total of 12 attractions, with the new offerings priced as follows: 
Activities
Price
Electric Go-karting by RUD Karting

is dubbed as Asia's most advanced kart racing in Asia. It comprises racing karts for riders of different levels at speeds of up to 60km/h

RM75

Paintball Target Shooting

is an exciting adventurous activity that is ideal for small or even large groups to spark your competitive edge

RM10 for 15 pellets

*Participants must be 12 years old and above, anyone under the age of 18 years old must be accompanied by a parent or guardian

ATV at Discovery Park

offers a multi-terrain course through off-road trails comprising hills, mud and sand for a thrilling day-out

RM80 for a 20-minute session

RM120 for a 40-minute session

*Participants must be aged 16 years old and above to ride the ATVs
Wetlands Arboretum Centre, a Nature and Edu-tainment Centre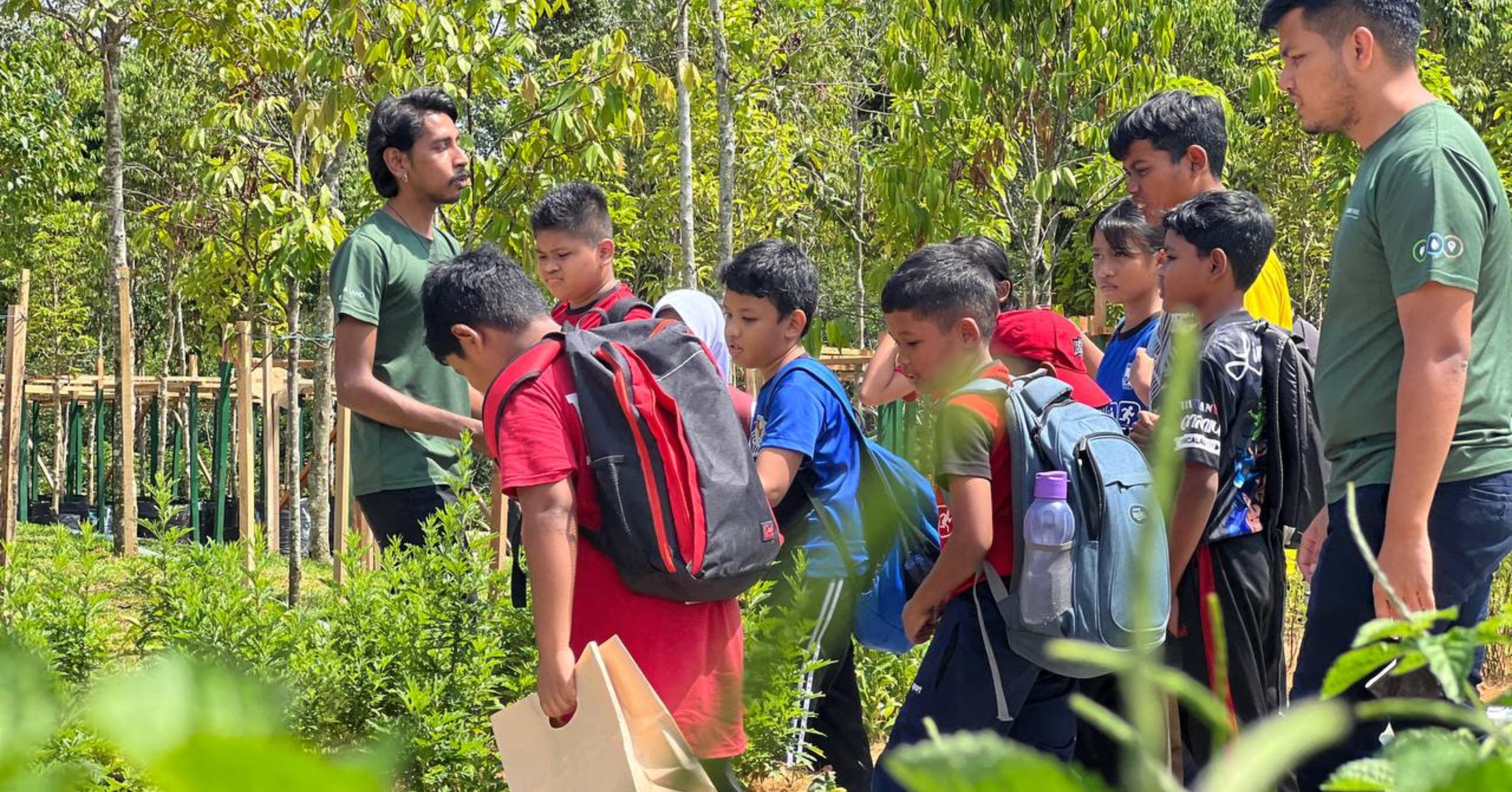 Complementing the tourism offerings at Gamuda Cove such as SplashMania Waterpark and Paya Indah Discovery Wetlands is the opening of a Wetlands Arboretum Centre. The centre serves as a research centre and a forest seed bank with the focus on cultivating endangered wetlands plant species and those with conservation importance. It also displays specimens of plants typical for peat swamp habitats. 
"The newly opened Wetlands Arboretum Centre represents a significant milestone in our commitment to sustainable living, conservation, and the preservation of biodiversity. This ambitious undertaking will not only preserve and restore native species but also support the recovery of endangered plant and animal populations, contributing to the overall ecological balance of our region," said LAr. Khariza Abd Khalid, Executive Director of Gamuda Land.
Khariza expressed, "With the setting up of the Wetlands Arboretum Centre, we have enriched our Jungle School Programme which is an educational outdoor learning programme for nature lovers and school-going children. Priced at RM75, it includes a guided experiential safari tour into Paya Indah Discovery Wetlands with experienced rangers. Here, they will discover exciting facts about animals and plants that live in the wetland's ecosystem. The visit concludes at the Wetlands Arboretum Centre where curated syllabus on nature-based experiential workshops like "water scientist" lessons and urban farming techniques are shared with the young participants. Unlike classroom learning, participants will thoroughly enjoy practical learning about the wetlands' environment in a fun outdoor setting with their friends."
The Wetlands Arboretum Centre will catalyse economic growth in the area by creating eco-tourism opportunities and green jobs such as arborists, naturalists, horticulturalists, botanists and more. With its comprehensive display of the wetland's ecosystem, the community will benefit from the knowledge on the importance of each species, its usage, medicinal values and more, especially since these species are native to Malaysia.
Gamuda Cove, a Leisure, Entertainment and Eco-tourism Hub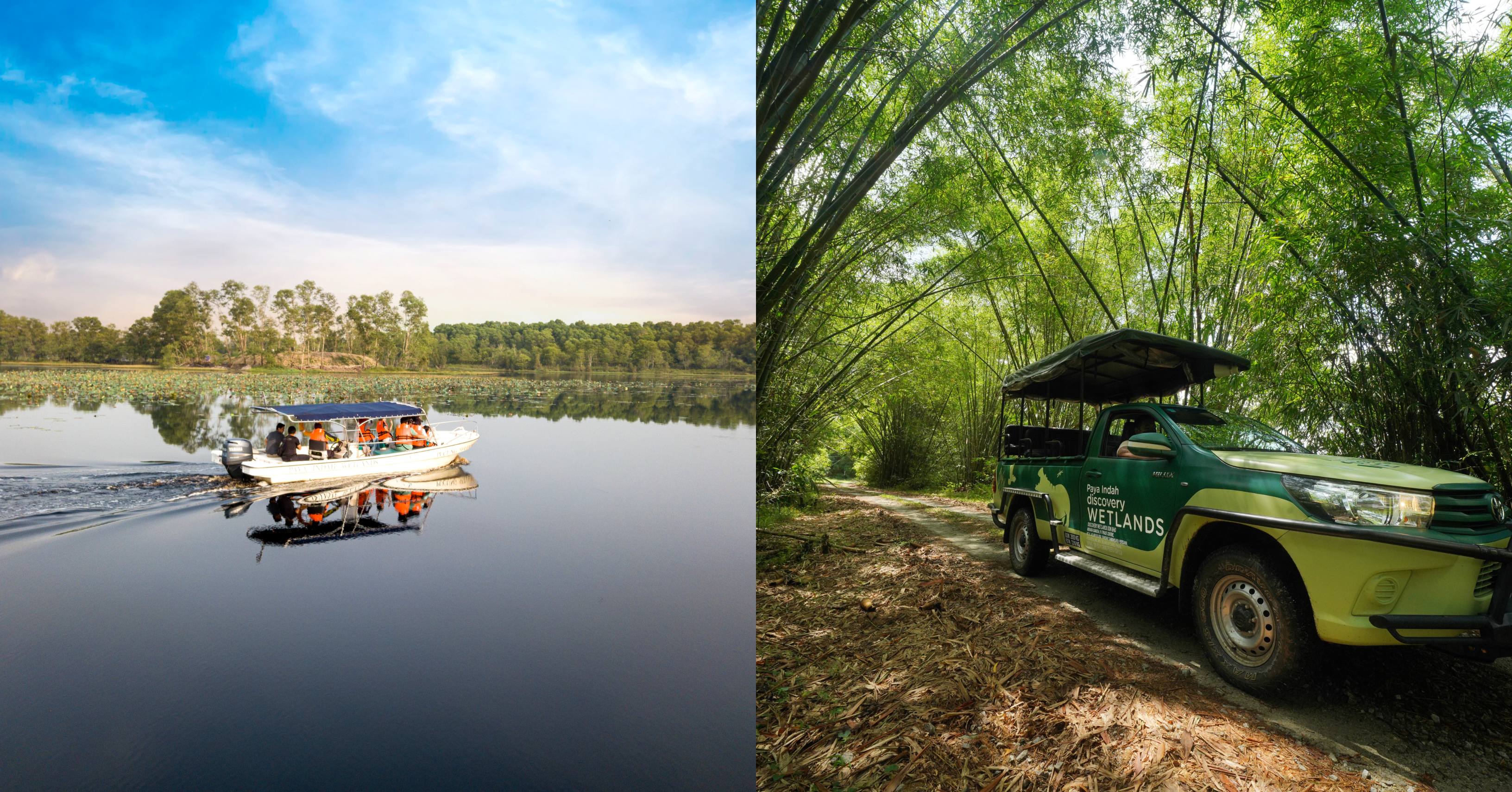 "With the introduction of these added placemaking offerings and attractions, along with SplashMania Waterpark, Gamuda Cove positions itself as a popular destination for family getaways, team building events and a place for adventure and nature. There's something for everyone to spend the entire day at – from nature-based activities at Paya Indah Discovery Wetlands and the newly opened Wetlands Arboretum Centre, adventure and thrill-seeking attractions at Discovery Park and water-based rides at SplashMania Waterpark," summarised Sanjay. 
Sanjay ended by saying, "People remember the place they grow up in, so to us a good town is where people can enjoy and create lasting memories, it almost has a living, breathing feel to it. That is why we ensure there's always something to do here with the community so people will get to know one another and share the special experiences with each other." 
"Now as part of the extended family of the Civil Defence Force, I hope that Gamuda Land's community involvement will provide added value to us, especially in terms of on-field support. We aspire to leverage their experience and expertise from the corporate sector to better guide the younger generation, enabling us to serve more effectively and comprehensively. Once again, I would like to express my heartfelt gratitude and extend a warm welcome to encourage greater participation from Gamuda Land's community within the Civil Defence Force," commented Yang Setia Penolong Pesuruhjaya (PA) Ghazali Bin Abd Rahman, Director of the Malaysia Civil Defence Force (APM), Selangor State.
For more information on the attractions under GL Play or to purchase admission tickets, visit glplay.com.my/.